Your Quick Answer:
Your order status on Amazon is shown as Pending when the server is working to place it successfully.
During this pending period, the payment status gets verified and then the order gets confirmed.
Orders on Amazon are shown as pending when Amazon fails to get your credit card or debit card authorization to verify the payment method which you've chosen.
If you've not completed the purchase by paying for the order, it will also be held as pending.
Orders are held as Pending which gives them time to customers to rethink about ordering it so that they can cancel it before it gets confirmed.
Sometimes, pending status is shown when there is a conflict in the payment or Amazon is preparing your order.
Most of the time it takes 30 minutes within which the pending status gets changed to Ordered.
But in cases of delays or exceptions, it can take up to 3 weeks till the time of delivery.
To resolve the issue you need to contact Amazon Help or wait for the delivery date.
However, you can also cancel the pending order and place a new one from a different seller to get rid of the whole issue.
What Does Amazon Order Pending Mean:
If you're seeing the status of your Amazon order as Pending you should know that it means that the server is working on placing your order successfully. Your order is still not placed.
During the pending period, Amazon mainly checks if the payment has been successfully made by you or not. Within thirty minutes, your order will most probably get placed in case of successful payment.
Why Does It Show Amazon order pending:
These are the reasons that you have to consider:
1. Verifying your Payment Method
The pending status on Amazon orders isn't fixable by the buyers however you don't need to worry about your order getting canceled because it's not the reason why your Amazon order is showing to be on Pending. When your order is showing pending it means that it's on hold and is not placed.
It can be due to different reasons but the most common of all is related to online payments. Your order gets on hold or shows to be pending if Amazon fails to get your credit card or debit card authorization while it tries to verify the payment method that you've chosen.
It's also possible that you've not completed that full purchase of the order by making the payment which is why it isn't getting verified. You need to contact Amazon Support to resolve this issue so that the status gets changed from Pending to Ordered.
2. Giving you a chance to Cancel
Amazon uses the pending status as a way of protecting users or buyers to cancel their orders. Users sometimes place orders on Amazon without thinking twice about it which they cancel later.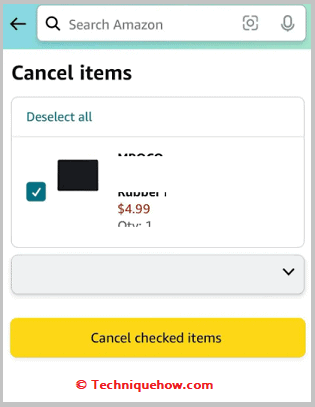 This move of the user causes problems for Amazon authorities and leads to more cancellations. However, the pending orders are the ones that are kept on hold. As they're not placed, it gives the buyer time to think about if he wants to buy them or not.
If the person doesn't want to buy it he can cancel the order directly from the pending status and it won't cause much trouble to the Amazon authorities as the order was not placed on Amazon in the first place.
3. Conflicts in Payments
When you've made an online payment of an order but the payment status has not been updated by the server, Amazon holds your order till the payment status gets confirmed.
Conflicts in payments are the most common issue and get resolved after the payment status gets updated on the Amazon server. Often the payment made by you fails to get updated to Amazon as soon as you do and gets stuck in the middle of the process.
You need to wait for 30 minutes to see if your order gets placed or not because in case of delays within thirty minutes the payment status gets updated on Amazon. If it doesn't get updated, you need to contact Amazon customer support.
4. Still Getting prepared before shipping
If you find that your order has been pending for more than a day, the order may be getting prepared by Amazon. When Amazon processes the order for the Amazon seller before its shipment, the order sometimes doesn't get placed and is kept on hold for a few days.
This happens generally during the cases of holidays or sale days when the quantity of orders is more than usual. It takes more time to ship your order during the peak season which is why it is placed on hold. Only after a few days your order will be confirmed and will be shipped from the seller's center.
How Long Does Amazon Pending Verification Take?
If an order on Amazon is stuck on pending, you need to wait for 30 minutes and see if its status gets changed to Ordered or not. Most of the time within 30 minutes the server changes the status, especially in cases of slower updates of payment.
However, if it's related to credit or debit card authorization or in cases of delays it can take three weeks or till the delivery time for the status of the order to get changed.
How To fix if an Amazon order is pending:
Try the following fixes below:
1. Contact Amazon Help
If an order is stuck pending for several days, you need to contact Amazon Help from the official website of Amazon and ask them about the shipping and delivery status and the reason for your order showing as pending.
The steps below will show you how to contact Amazon Help from the website:
🔴 Steps To Follow:
Step 1: Open the website of Amazon by going to www.amazon.com in a web browser.
Step 2: Next, you need to log in to your Amazon account by clicking on the Your Account button and then clicking on the Sign in button.

Step 3: Scroll down and click on Help.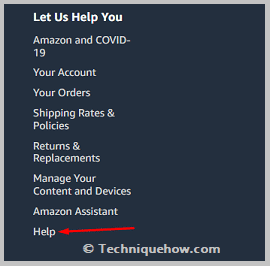 Step 4: On the next page, you'll find the Browse Help Topics header under which you'll find the Need More Help option.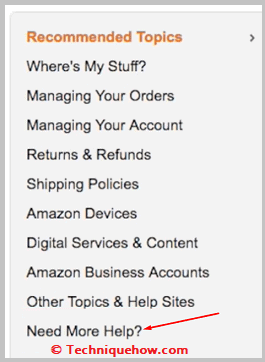 Step 5: You need to click on it and then click ok Contact Us from the right side of the page.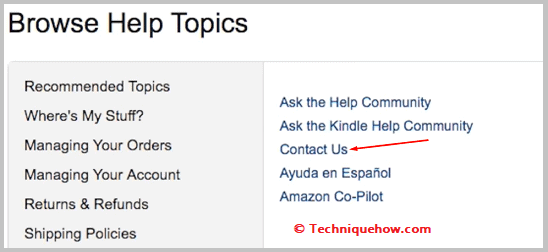 Step 6: Start by selecting the option An order I placed.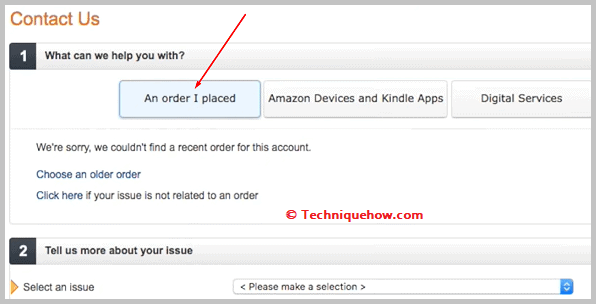 Step 7: Then, you need to choose More order issues.
Step 8: Then choose Placing an order.

Step 9: It will leave you three ways through which you can contact them. Choose e-mail, phone, or chat.

Step 10: Then you need to describe your whole issue and ask for the status of the delivery date and the reason for the status being shown as pending your order.
2. Wait Till its Delivery Time
You don't have to assume that your order won't get placed as it is being placed on hold or being shown as Pending. But you need to wait till the delivery time or the date of delivery and see if the order status changes or not.
You need to check whether you receive your item on the said delivery date or if the status remains the same. If it remains the same you need to know that you should contact Amazon Help to know about its exact delivery date or whether it will arrive to you or not.
There is a good chance that by the delivery date the order status will be confirmed on your Amazon account and you'll be updated about it. If it doesn't happen you always have the option to cancel it.
3. Cancel & Place New Order From Another Seller
When you find that an order on Amazon is not getting placed even after waiting for several weeks, it's better to get rid of the order by canceling it. Canceling orders on Amazon doesn't cost you anything.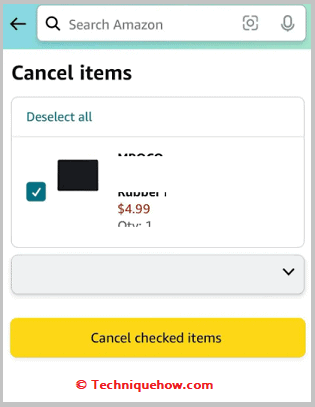 You need to cancel the order that was showing as pending and then place another order for the same item. However, when you're ordering it for the second time, you should choose a different seller to avoid a similar kind of problem.

If you've paid for your first order, it will be refunded to you within 7 to 10 business days. However, if you don't get a refund within 10 days of cancellation, contact Amazon support.
Also Read: