If you want to monitor someone's Snapchat or spy on your friends then there are certain tools that you can use in order to do this.
In this article, you have a complete list of tools with their features and steps to use, you can just follow those and choose one for you.
1. Spyera
Spyera is appreciated for its undetectable part and is mainly used to gather the Snapchat activities about your young childhood age.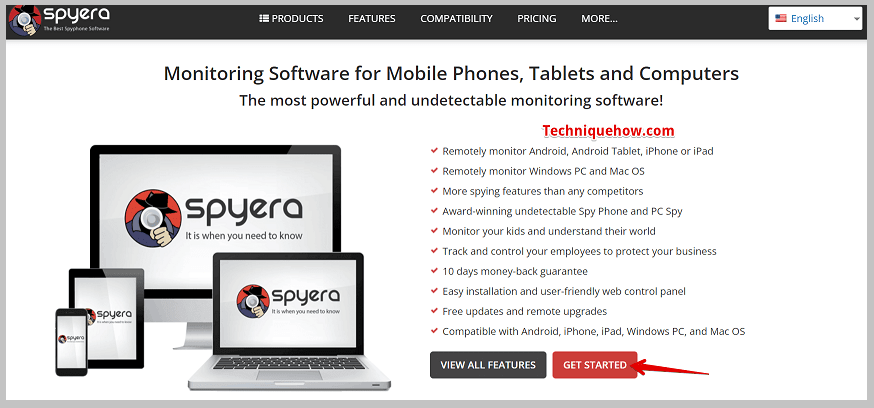 Features:
Using this app, you can spy on other social media apps like Facebook, WhatsApp, Telegram, and many more.
Along with this you can even spy on the phone calls, call logs, and SMS.
It has a user-friendly web control panel.
And is Compatible with Android, iPhone, iPad, Windows PC, and Mac OS.
2. Flexispy
Flexispy works best for tracking the incoming messages on Snapchat on the targeted device. You can also find the date and time of the incoming messages.
Features:
Using Flexispy You can easily monitor the GPS location of any person.
In Flexispy, there is a feature called Keylogger, which is used to keep an eye on what's the targeted person is typing.
You can also take screenshots of the app they are using without getting caught by them.
Steps to Action:
Step 1: First of all, create an account on the Flexispy website.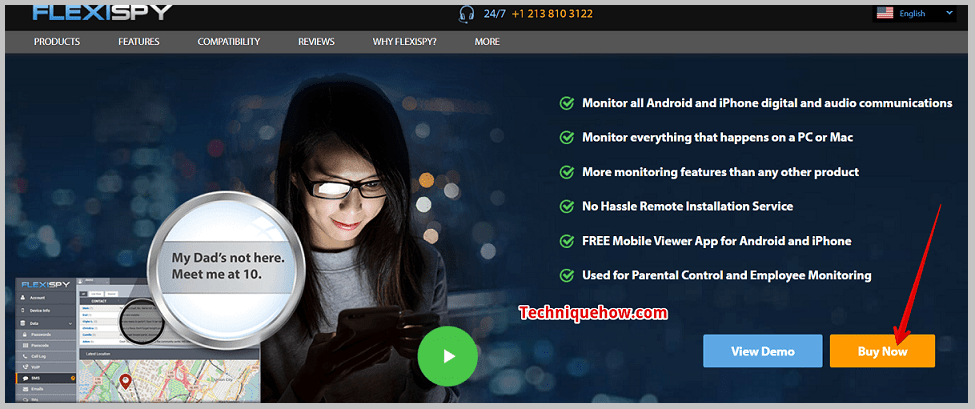 Step 2: Follow the instructions and verify your account.
Step 3: Next, Install Flexispy on the phone of the targeted person.
Step 4: To monitor Snapchat, go to the left dashboard and click the "Messages" feature that is located between calls and media.
Step 5: Now, click "IM" > Snapchat to see the collected data.
3. TheTruthSpy
The Truth spy is majorly for spying on the texts, videos, and photos on Snapchat.

Features:
Truth spy can monitor all the internet activities & browsing history.
All the data of multimedia files can be collected from the next person's Snapchat.
It is compatible with all the devices.
It also has less compatible and user-friendly interfaces.
4. SpyMyFone
SpyMyFone is very effective for Snapchat monitoring as it offers several features. Not only that but allow us to examine the Snapchat activities.
Features:
SpyMyFone has a feature called a "live control panel" which allows you to monitor all the activities of another device.
You can also collect browsing data.
It gives access to record text messages and enable tracking of call logs.
Along with that, you can find the current location, and also location history. 
Steps to Action:
Step 1: Create an account on the SpyMyFone app on its website.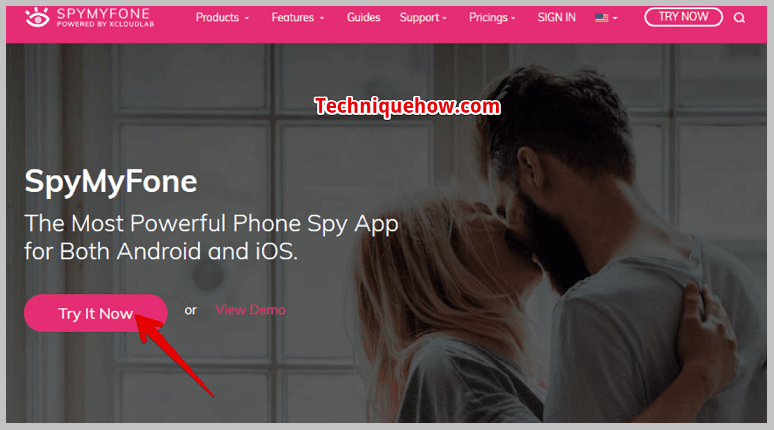 Step 2: Enter asked for information regarding your targeted device.
Step 3: Next, you need to unlock the targeted device head to set, and under security, turn on the download from Unknown Sources feature.
Step 4: Now, Install the app on the targeted device, and log in.
Step 5: Once the installation is complete, enable the "Start monitoring,". 
Step 6: You just need to visit the dashboard whenever you want to monitor.
From the left panel, select social media > Snapchat, to view all data, activities related to the target device.
5. mSpy
mSpy app tracks the Snapchat whereabouts of the next person and will let you know about the content on their phone.
Features:
The app tracks all the photo, text, and video messages on the target phone.
It can easily track the location with GPS tracking.
It also is capable of monitoring other popular apps like WhatsApp, Facebook, etc.
Steps to Action:
Step 1: To use mSpy, you need to purchase the paid license and get the login credentials.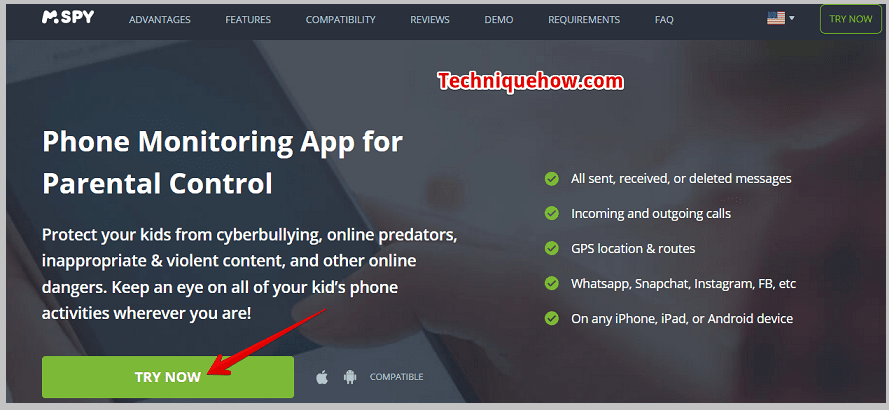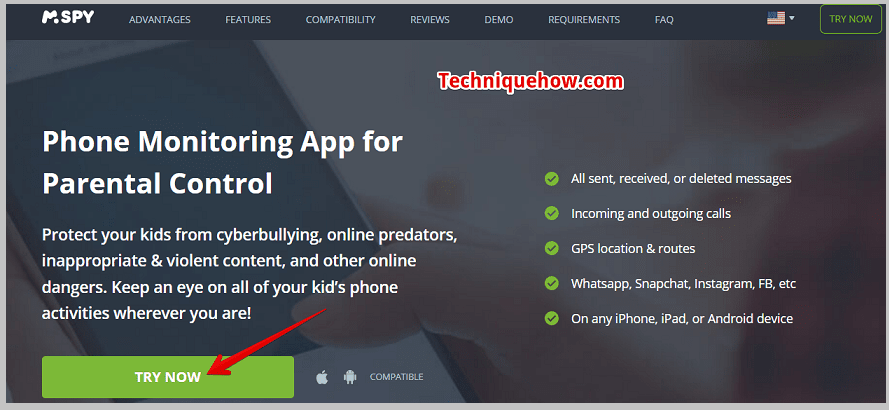 Step 2: Next, install the mSpy on the targeted person's phone.
Step 3: Now login to your account to track the Snapchat activities on the target phone.
6. XNSPY
XNSPY app gives you the data of all the Snapchat messages. One can monitor the Snapchat activities on a targeted person's device.
Features:
With this app, one can get call logs and text messages along with IM, multimedia, and chats.
High performance and no lags on the device.
It is a user-friendly app.
Additionally, it allows you to track the deleted texts.
Steps to Action:
Step 1: To install the XNSPY app, visit the official website of the app, create an account and buy a subscription.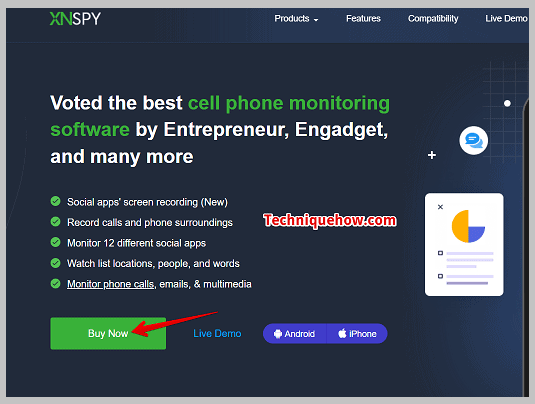 Step 2: In a while, you will receive an email and link to install the app.
Step 3: Here, you are required to allow the installation of unknown apps in the settings section to easily install the application.
Step 4: Next, the 'SystemTask' permission page will appear. Complete that process. Tap on Install.
Step 5: Open the app and enter the XNSPY activation code that has been emailed to you and click on 'Activate'.
Step 6: Next, tap on the features you want like, the hidden app, and all.
Allow XNSPY access on the device and monitor go to the control panel.
7. Spybubble
Spybubble app is believed to be a great use for beginners to track messages, photos, and videos and Snapchat monitoring.
Features:
It is very quick and easy to track the GPS location even for beginners.
You can track all the images, and files on another person's Snapchat.
You can extract the sent as well as the received messages from the targeted person's device.
Steps to Action:
Step 1: Go to the official website of Spybubble and create an account.
Step 2: After creating an account, next you'll see a subscription page. Buy a subscription.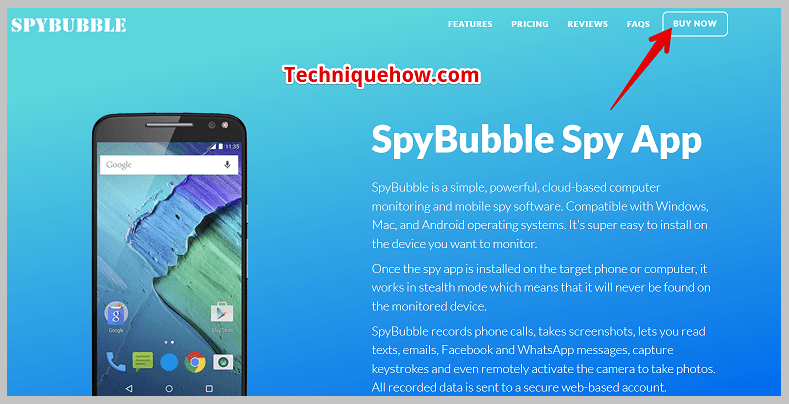 Step 3: Since this spy app works specifically on iPhone, hence to spy you need to add the iCloud credentials of your target phone.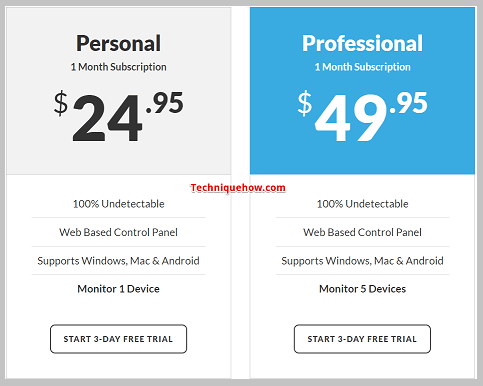 Step 4: Now, SpyBubble will sync with the target's iCloud account to collect the Snapchat data.
And you are ready to Start Spying on your target's Snapchat account.
8. MobiStealth
Mobistealth is considered one of the most powerful phone monitoring and control apps that uses a web-based Control Panel and carries many different features.
Features:
One can monitor calls, SMS, social media apps, and also the location of any targeted person.
Along with these, this app allows to collect the Gmail logging data and recordings.
It is a powerful spy app for Snapchat yet user-friendly.
Steps to Action:
Step 1: First of all, visit the official website of the app and buy a package and get an account.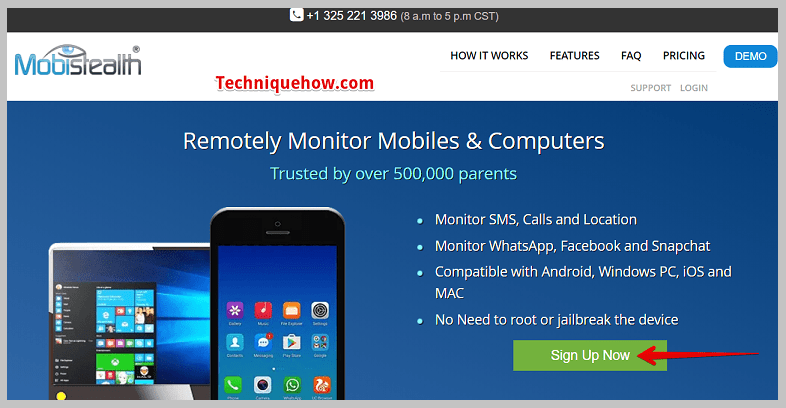 Step 2: Now, come back and log in to the web control panel on your computer.
Step 3: Next, Install Mobistealth on the target person's device.
Lastly, from your computer, control or monitor the other person's snap account.
9. iKeyMonitor
iKeyMonitor was designed to track information on the next person's phone and check what they are doing.
Features:
iKeyMonitor lets you track Email, GPS location and along with monitoring the social media apps, call logs, and messages.
Even you can have access to recordings such as Voice messages and phone calls.
Steps to Action:
Step 1: First and foremost, a task you need to complete is to download the iKeyMonitor app on the targeted person's phone.
Step 2: Then on an official website, you need to create an account.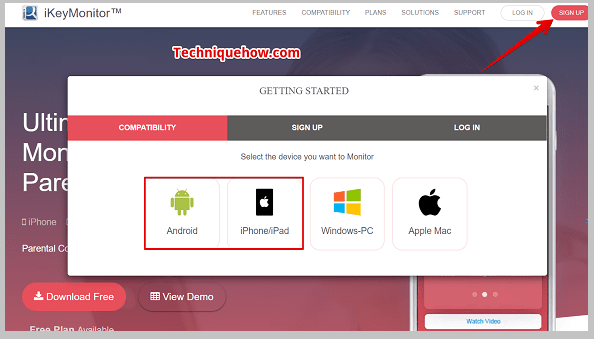 Step 3: Now, on your computer or device you can easily track or monitor that person. 
10. PhoneSheriff
PhoneSheriff is a spy app that allows monitoring other people's devices and activity on phone. The features of this app offer full control over someone's devices.
Features:
You can monitor the phone calls, messages that are sent or received, browsing history, social media activity.
You can also track the GPS location.
One can easily get into the targeted person's messages on social media.
Steps to Action:
Step 1: From monitoring someone's device you first need to change the settings of the targeted person's phone. What exactly you have to do is, turn on the "Unknown Source" option and after that install the spy app.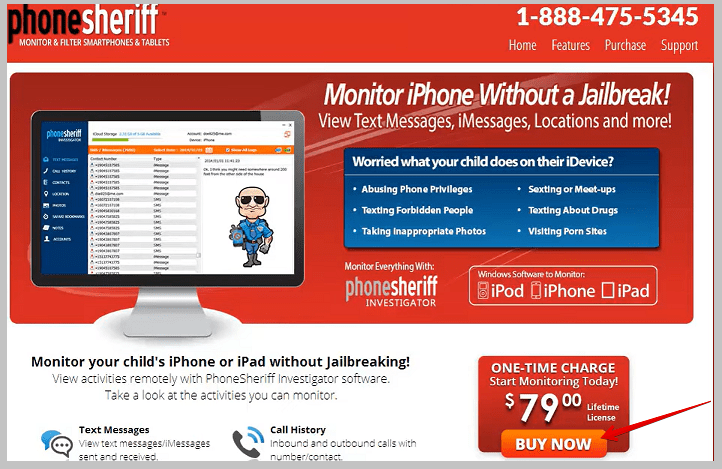 Step 2: Next, you have to buy the subscription and then you can download the app.
Step 3: After subscription, you will get a code on email. Enter that code on the log-in page.
Once done, you can monitor the other person's phone and Snapchat as well.
The Bottom Lines:
In this article, all these mentioned spy apps are originally for parental control over their child's phone purpose. But if you have a subscription you can use it to monitor the Snapchat activity of any person and also can track the GPS location.
Also Read: