Your Quick Answer:
To share the Facebook posts to Instagram, you have to first go to settings and then you have to click on the 'Instagram' option.
Now, connect your Instagram (log in with your account) with Facebook. Now, write a post & enable the Instagram sharing option.
When you share the post on Facebook that will also automatically be posted on Instagram. Also, you can use a third-party app like Buffer to let that share happen automatically.
If you want to share a post on Instagram that is on your Facebook then rather than uploading the same post twice you can upload it on Facebook and then share it on Instagram from there.
This is possible in two ways either you have to share the post on Facebook and then auto-upload it to your connected Instagram or you can use a third-party app to automatically share your Facebook posts to Instagram.
There are many apps that you can use in order to upload posts to Facebook and Instagram at once and these apps have many additional features like tracking the engagements of those posts, etc.
There are some steps you can follow to share Facebook videos.
How To Automatically Post From Facebook To Instagram:
Currently, Facebook and Instagram are the two most used social media networks and some users are using the same post on both platforms. So, if you have the same post then you don't have to do it twice as you can just post on Facebook and the same can be also posted on your Instagram as well.
1. Share Posts Automatically
To make it easier, Facebook has come up with a feature that allows you to share Facebook posts directly on Instagram. It requires some minor work with the settings and nothing major or complex.
To share the post automatically from Facebook to Instagram you have to connect Facebook with your Instagram account.
To connect Facebook with Instagram to share Facebook posts to Instagram automatically,
🔴 Steps To Follow:
Step 1: First of all, you have to open & log in to your Facebook and go to the page.
Step 2: In the left bar, you will find a Settings button, just click on it to start the process.
Step 3: Now you'll find some options flashing on your screen, among all those, select the option 'Instagram'.

Step 4: You'll find the 'Connect Account' option on the screen, just click on it.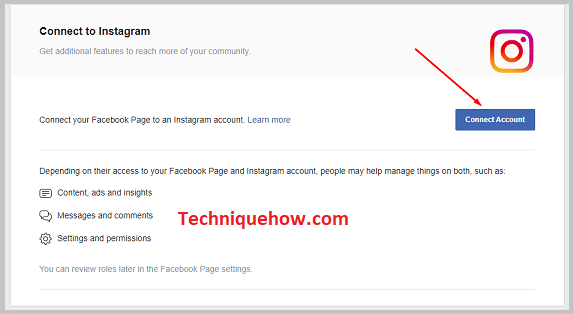 Step 5: For the next step, you need to sign in to your existing account on Instagram.
Step 6: Now start writing a new post on Facebook. You'll find an Instagram option while you're about to share your post. Make sure you tick and confirm it.
Step 7: Now click on Share to make your post available both on Instagram & Facebook.
Note that this feature is only accessible on Facebook. Furthermore, to make your Facebook post available on Instagram, it should contain a picture or image.
Secondly, this feature will not work for post which contains multiple pictures and there may still be some pages or accounts on Facebook that are not provided with this feature working with Instagram at present.
Another thing that we should mention, this feature cannot be used to share old Facebook posts or already posted Facebook posts on Instagram and the same applies to Facebook stories.
2. Using Hootsuite
This social media managing tool can make it a lot easier for you to handle your social networking accounts. There are a lot more activities you can do using it.
⭐️ Features:
In the following below, you'll find some of the features of Hootsuite:
Scheduling posts is the best feature that helps its users to maintain a regular schedule.
◘ Now if you're a professional, there may be a lot of queries of customers that you need to answer. Hootsuite makes it easier to do so.
◘ Social media monitoring is an amazing feature that helps to keep up to date with new followers, mentions, likes, etc. You can even monitor multiple accounts at the same time.
◘ It provides its users with some of the best-inbuilt analytics functionalities for social media analytics. Now it's easier for you to compare your account's performances over time, which can help in tracking and improving ROI.
◘ Hootsuite assigns a separate inbox to view the private messages so that members can be assigned to reply to the messages and this team-collaboration feature makes sure no messages get unread or un-replied.
🔴 Steps to Share:
For all the newbies who don't have much idea about how to use Hootsuite for schedule posts on Instagram, here's you have a step by step instructions for you to follow: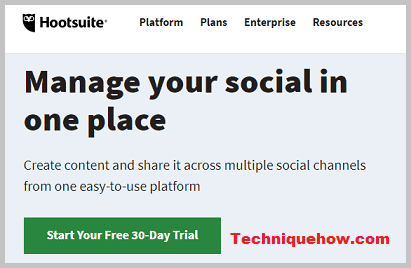 Step 1: For the first step, you need to look into your Hootsuite publishing dashboard and click on the post option.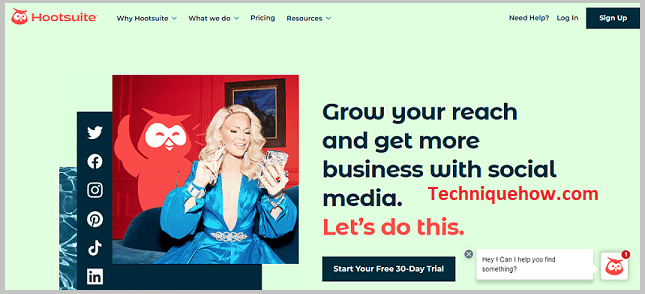 Step 2: On the post to the page, you need to choose your preferred Instagram account.
Step 3: Next, you need to choose your content from the content library and upload your images or other visuals. You can write captions, and provide hashtags and locations also.
Step 4: Now you'll find your post on the right as a draft.
Step 5: You need to schedule the post. For that, click on schedule for later which you'll find on the bottom right of the page.
From there choose & select the date & time when you want your post to go live.
3. Using Revealbot
Creating a Revealbot account is the first thing then you need to connect your Facebook account to it.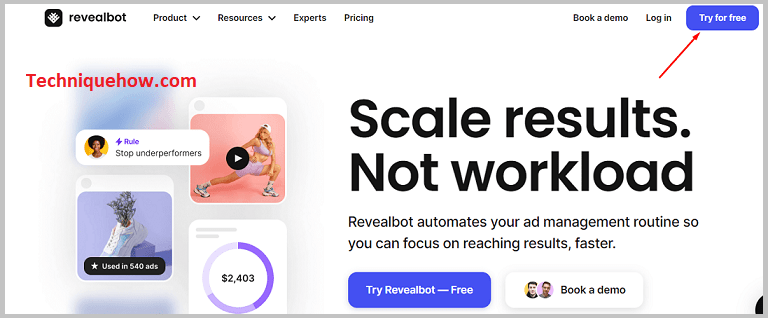 ◘ The next is boosting the post. For that, you need to select the option auto-post boosting that you'll find in the left sidebar.
◘ Now you're ready to use the automatic Post feature. To create your first automatic post, choose your Facebook account or page as the source, and then compose the first post that you want to consider for an auto-post.
◘ Photos and videos can also be a part of your post. Then you are required to choose the conditions, which any post needs to fulfill to get auto-posted.
◘ Then configure the exact station for your post to be uploaded. You can choose both Instagram Feed, stories, and also on Facebook.
◘ For the last step, you need to consider the setup for your post and the ad set. Your auto-boosted posts will appear in the Facebook Ads Manager.
◘ Now you're all set, any Facebook post that meets your conditions will be auto-boosted on Instagram too.
Also Read: