Your Quick Answer:
The automatic scrolling apps allow you to scroll automatically the content on your screen with minimal clicks on the widget, and you can also jump to the top or bottom of the page.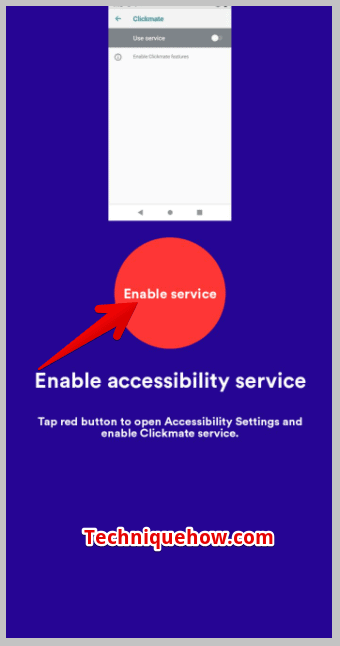 There are many such automatic scrolling apps with advanced features and easy-to-use functions that can even scroll chat messages on Messenger and other platforms.
Best Auto-Scroll Apps For Facebook:
Here is the list of the best automatic scrolling applications that you can use for scrolling chats.
1. Easy Scroll
An easy Scroll is a tool in which you do not have to stress your finger to scroll or swipe. Once you install the app on your device and have made the settings, you are free from tapping, swiping, or scrolling.
This tool works best for scrolling chats on top or bottom on Messenger. With a button tap, shake, or volume key, you can easily set the automatic scrolling.
⭐️ Features:
◘ Easy scroll allows you to customize the scrolling speed and scrolling distance.
◘ The easy scroll is listed on Google Play Store. To use the app you need to first do the registration process.
◘ Easy scroll offers easy button customization with which you can change the color, orientation, number of buttons, etc.
◘ E-book page-turning – The most exciting feature is the auto page-turning on e-books as well as albums.
◘ Automatic Scrolling on websites – To scroll on websites, you have the option to pause the menu, set the speed to normal and slow, and skip as well.
🔴 Steps To Use:
Step 1: First of all, go to the 'Easy Scroll' app page on the play store.
Step 2: Install the app on your device.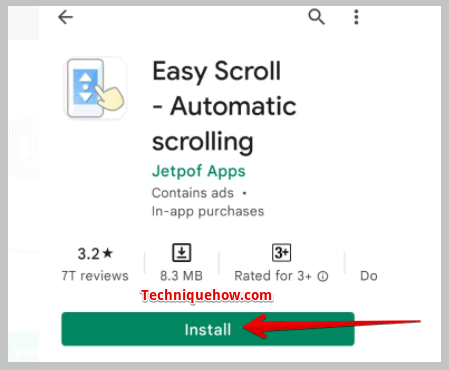 Step 3: Once, downloaded, open it.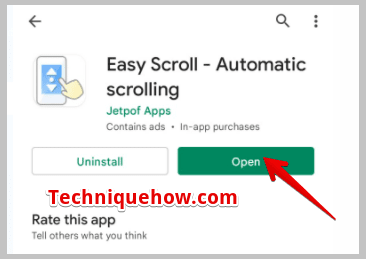 Step 4: Over there, it will ask you for "Initial Settings" permission. Allow it, by tapping on the 'Allow' button.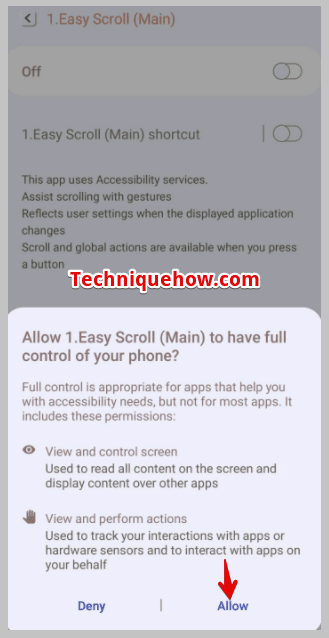 Step 5: Next, customize the settings according to your use and Press "Start" and you are done. After that, it will be displayed on the screen, of every application, including the Messenger chat section.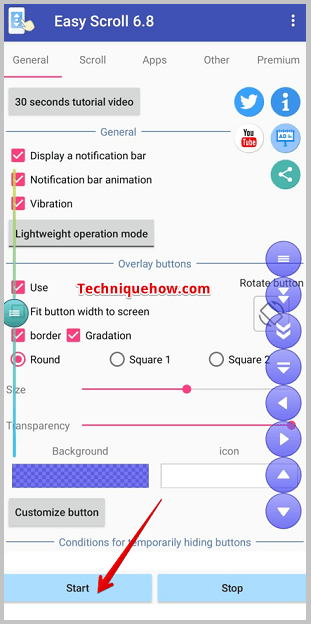 2. Automatic Scroll
This tool is fully automatic and offers to scroll automatically over any content with just one simple tap on widgets.
This tool has quick functions to activate and deactivate.
⭐️ Features:
◘ Fully Automatic Scrolling – With this tool, you can easily go from top to bottom, from one page to the next, from right to left, and also vertically to horizontally within seconds.
◘ Select a scrollable area – You can decide in which area of the screen you want to add the auto-scrolling widgets.
◘ Activation by shaking – Automatic Scrolling can be activated by shaking your device.
🔴 Steps To Use:
Step 1: First, install the Automatic Scroll app from the Google Play store.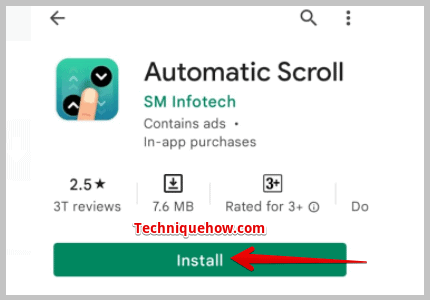 Step 2: Open the application and allow the settings for smoothing functioning.
Step 3: Next, customize the settings as per your requirement and use.
It displays on the screen and it's done.
3. Clickmate
This automatic scrolling tool has come up with a really exciting feature. The tool offers the user an option to record and replay later the scrolling in apps. This tool would be best for gamers and YouTubers.
⭐️ Features:
◘ Record Mode: With record mode, you can record your every action on screen whether be it hitting the back, menu button, apps button, or taking screenshots.
◘ Combination Mode: You can use it in combination with the setting of speed, delays, and repetition.
◘ Manual Mode: This mode gives the chance to select points on the screen and set the swipe time and set duration.
🔴 Steps To Use:
Step 1: First, install this "Auto Clicker Macro: Clickmate" app from the Google Play store.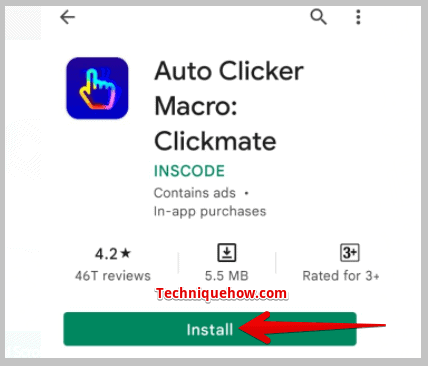 Step 2: After downloading, open the app on your device, and first of all click on the red circle saying – "Enable Service".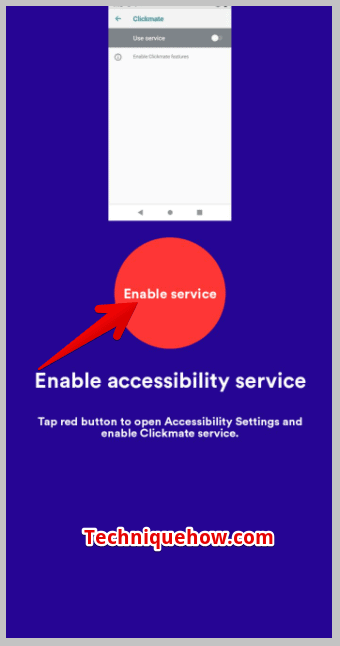 Step 3: Thereafter, your device settings will get open, and modify the settings accordingly.
Step 4: For instance, Choose the last option: "Downloaded Services", then, click on "Clickmate" and turn ON the accessibility.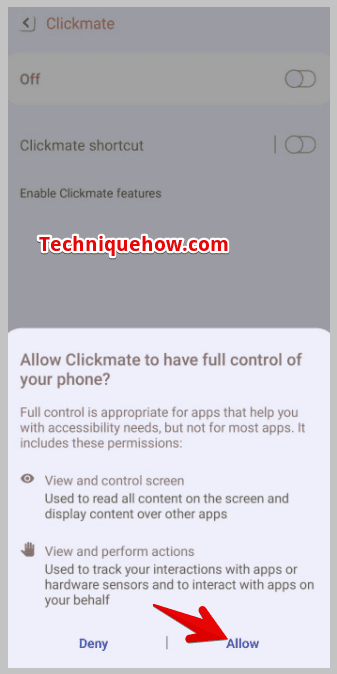 Step 5: Confirm the warning by a tap on "OK".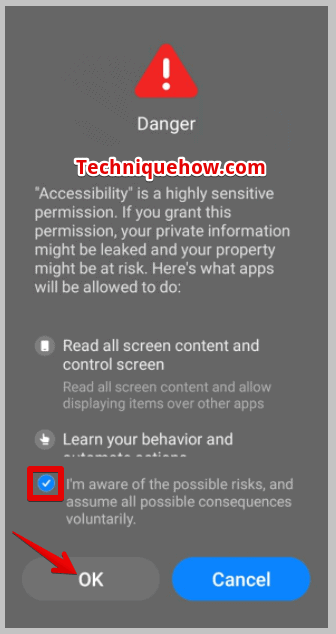 Step 6: Go back to the app and customize it.
It's ready.
4. Auto Clicker
Auto Clicker is another automatic scrolling application, which also provides easy time-saving scrolling and customizable clicks and taps. The eminent factor of this tool is that it does not require a root to access smoothly.
⭐️ Features:
◘ This tool supports not only one but multiple clicks and swipes.
◘ It has a lot of helpful features and settings.
◘ Also, it supports multiple languages.
🔴 Steps To Use:
Step 1: Firstly, install it from Google Play Store: Auto Clicker – Apps on Google Play.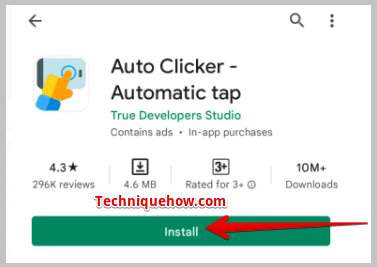 Step 2: Once, installed, open the app, there the first thing the application asks for is "Enable SYSTEM_ALERT_WINDOW permission" and next, "Enable Accessibility Service", allow the services.
After clicking on "Enable", then choose the last option: "Downloaded Services", then, click on "Auto Clicker" and turn ON the accessibility.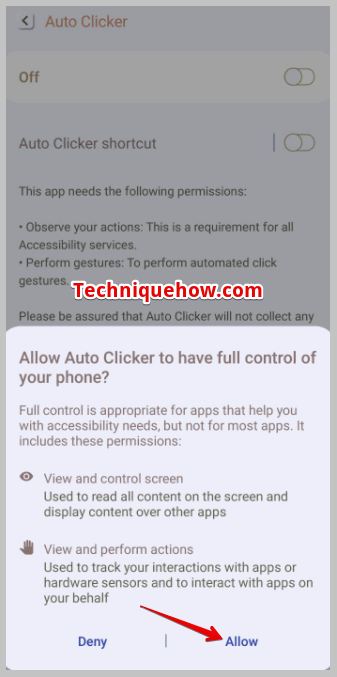 Step 3: Tap > OK, on the warning.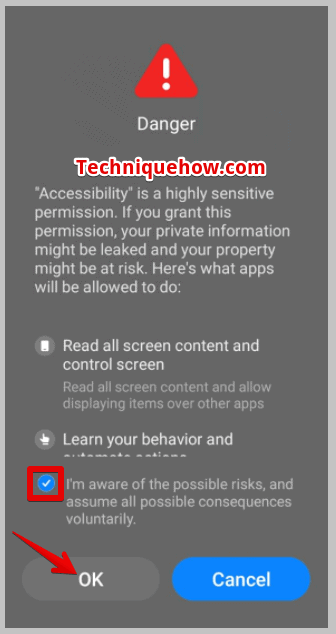 Step 4: Go back to the app and make the settings and there you go. Start automatic scrolling.
Also Read: