Try the following tools below:
1. UrleBird
UrleBird is a website where their algorithm offers everything you need to watch videos with an effective and better at driving traffic. On the main page, you can search for a user or hashtags and see the trending videos for trending users and hashtags on the main page.

2. mSpy
mSpy is a favorite app for viewing private TikTok accounts; you can track the TikTok comments and likes. You can use this app on iOS and Android, and you will remain completely invisible since the mSpy logo or icon won't appear. First, create a free account, pick a plan and start spying on others.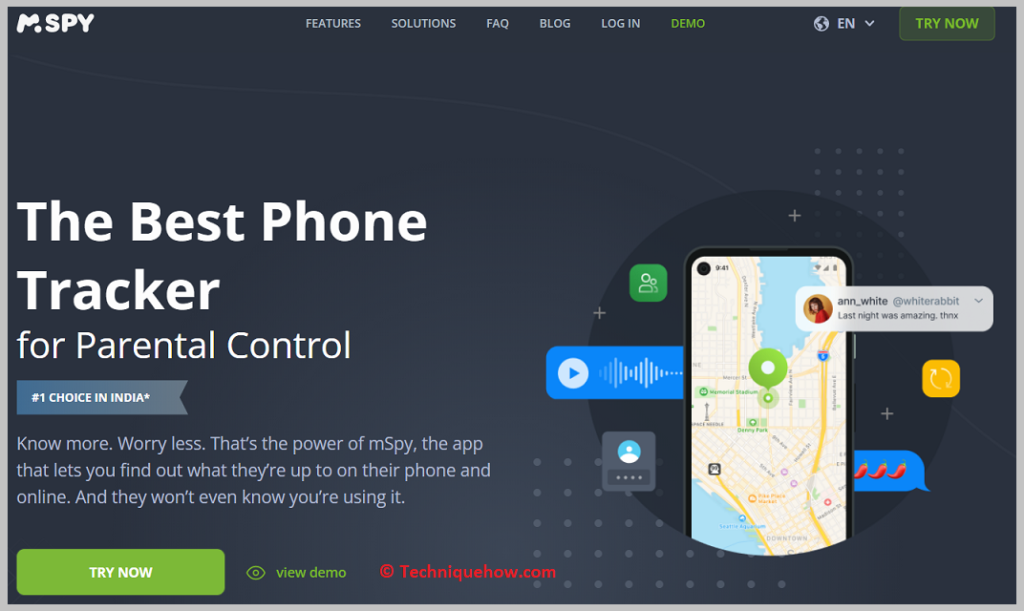 3. Brainans
According to its creators, it is a costless online tool to browse TikTok content inside and out. There is a universal search engine with which you can search for hashtags for music and users anonymously. Using Brainans, you can analyze TikTok users, examine and view statistics, and download videos. Open the official website of Brainans on the browser, and in the given box, search for the user.
4. TikyToky
To analyze, explore and view TikTok videos to your liking, you can use this easily interfaced TikyToky tool. Without any limitations, you can download as many videos as you want. Here on the main page, you can search for the username, and some trending videos will be shown there.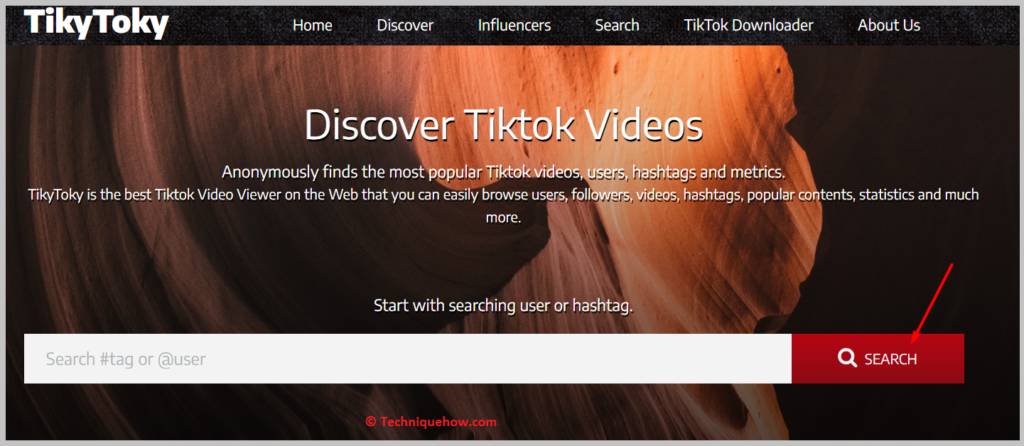 5. TT metrics
TT metrics is not a popular service but offers many ideas for you to play with regarding views and TikTok analytics. It shows viral videos from around 25 countries individually and also checks out the fastest-growing accounts on TikTok and the top 100 TikTok channels. There is a Search option where you can search for limited users and download their videos without a watermark.

6. VidNice
Venice is a popular tool where people can search for TikTok videos category-wise. Including checking out standardized TikTok lists, popular users, videos, or hashtags; you can check hashtag feeds and many more. Rather than these features, you can analyze videos, followers, likes, and downloads without watermarking videos, etc.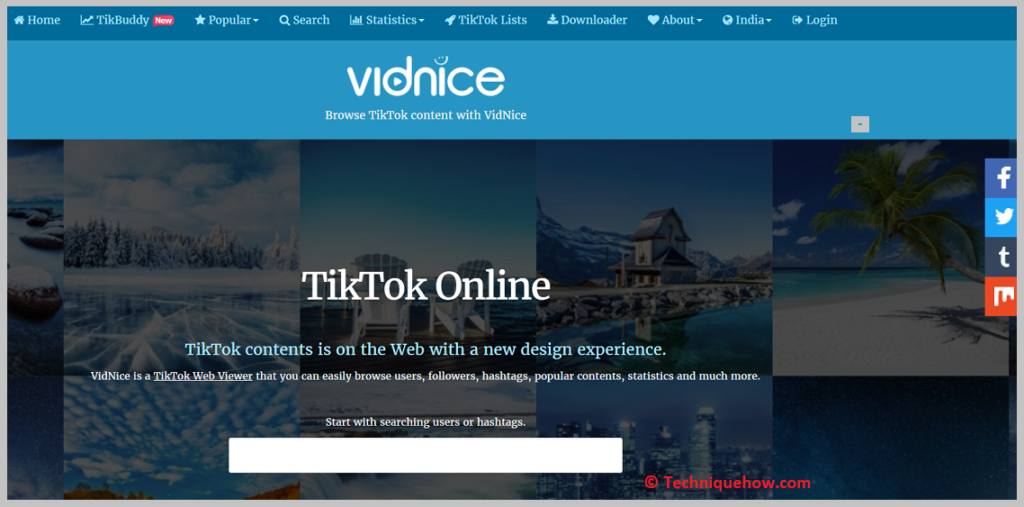 7. Tikvid
The best thing about Tikvid is here, you can download any TikTok video by pasting the URL in the designated area and choosing either video or audio format, selecting either MP4 or MP3 format, respectively. You can download as many videos as you want without any software installation.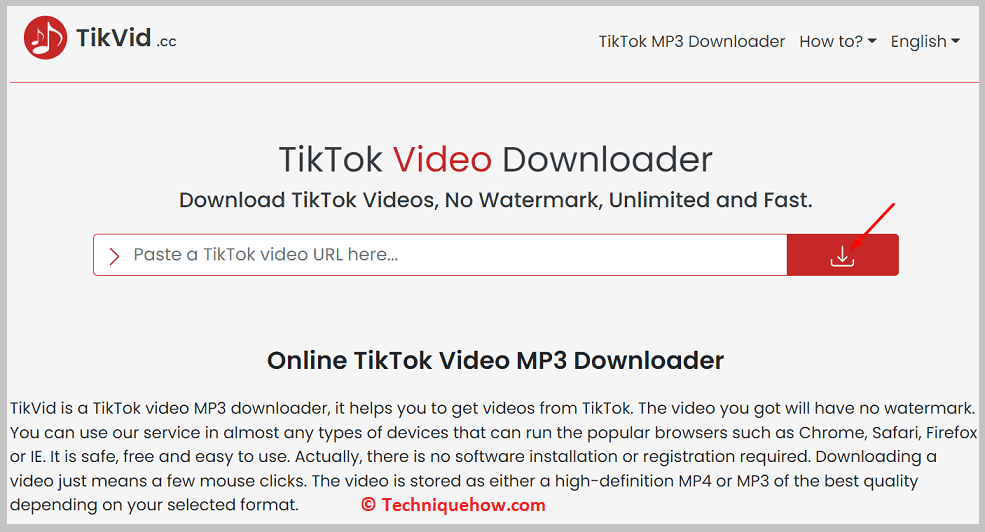 8. SnapDownloader
Using the SnapDownloader tool, you can also download the contents you want at high speeds and in every resolution, so you get the original item without losing the quality. To use SnapDownloader, you need to buy their subscription, or you can use the 48 hours trial. Go to their website, paste the link, select your preferences and download the video.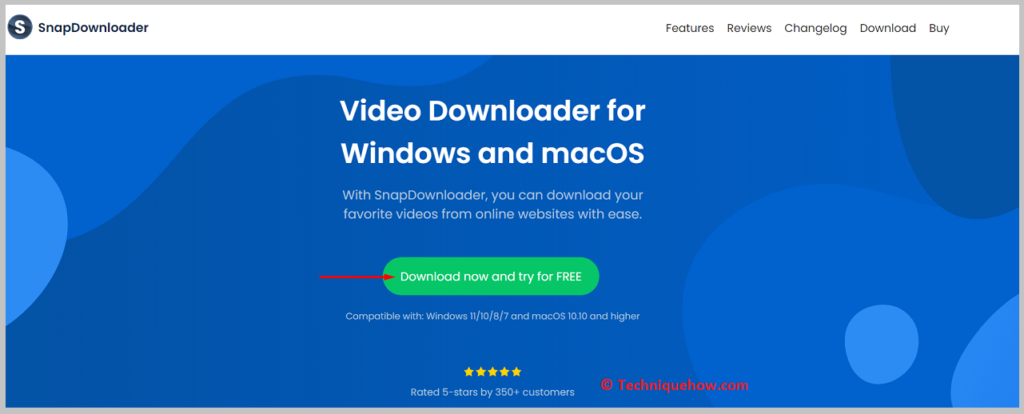 9. TikTok2k
TikTok2k is another free tool, and it offers several standard features you'd expect from a high-quality online service. On the front page, you can see the trending, most popular videos, tags, etc. You can save videos without logging into your account. In their official browser, you can see the Search box where you can search for profiles and trending videos; profiles will be shown at the bottom.

10. sssTik
You can download the sssTik app from the Play Store, and there is no limit to the number of files you can download without a watermark. Paste the video link in the respective field before clicking the download button. You got many options to download any video for which you can find an active link.

11. ProxiTok
ProxiTok is a free, Github-built, open-source TikTok front-end web page that lets you explore the TikTok service completely, securely, and privately.
You get a search field that you can use to search for everything from music and video IDs to tags and usernames. You can download content posts with or without watermarks without logging into your TikTok profile.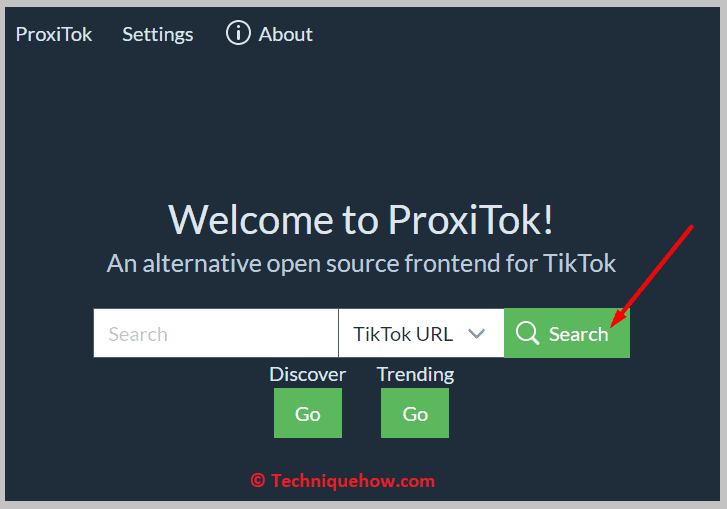 12. 4K Toolkit
4K Tokkit is another app for Windows, Mac, and Ubuntu, a one-stop shop for downloading everything related to TikTok for your computer. You can't watch videos directly from this application, but you can get all the content you want so you can enjoy it later. You can download videos from hashtags and accounts, back up your account, and automatically download TikTok videos based on criteria like date, caption, and music.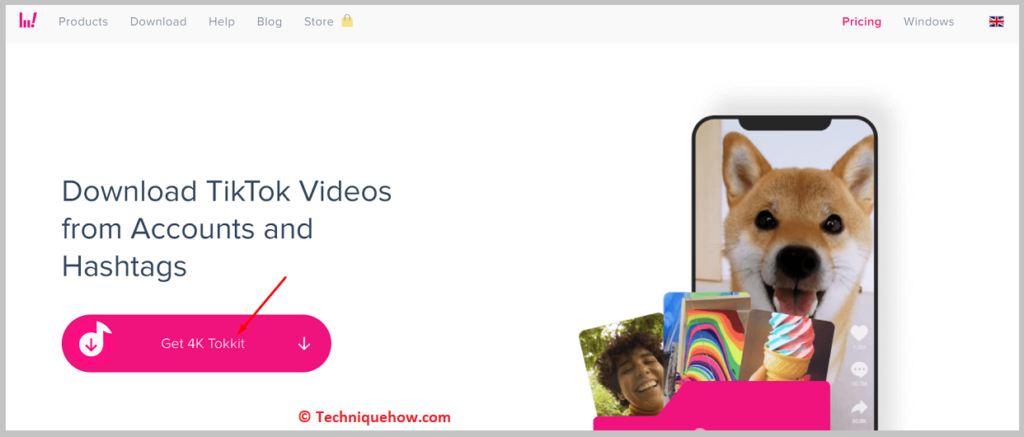 13. Onlinetik
If you want a hassle-free experience while watching TikTok in general and a personal TikTok account, the TikTok online viewer Onlinetik will be a great option. By entering a username, a video link, or a hashtag, you can search for users. They will guide you through the step-by-step process of doing this on their Homepage, which will be helpful for you.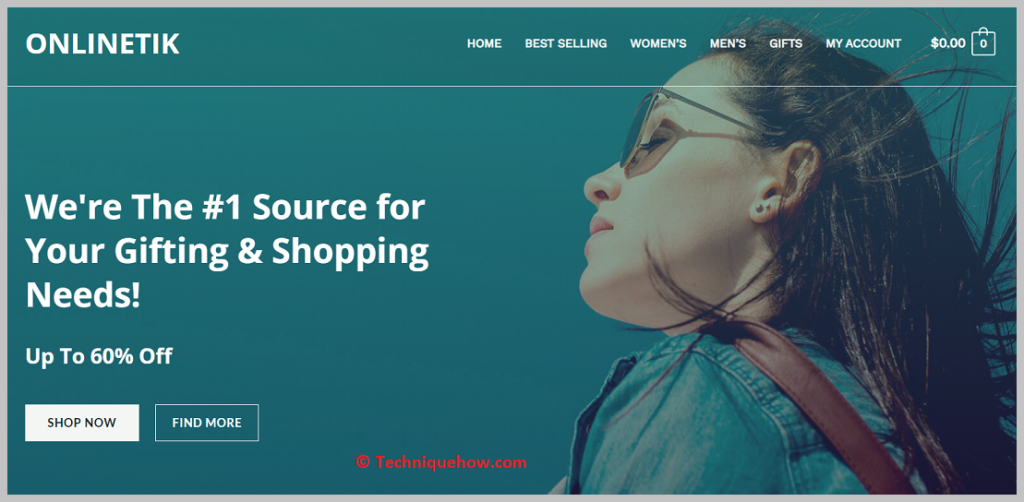 14. TikView
You can here share your videos with other Tikviews users and watch their videos. This tool is famous for increasing the number of views on your video, and you can promote your video through this tool.

15. Minsocial
On this website, you can get details of TikTok influencers, analytics, videos, etc. You can explore new videos by searching for them as well as you can see trending videos here.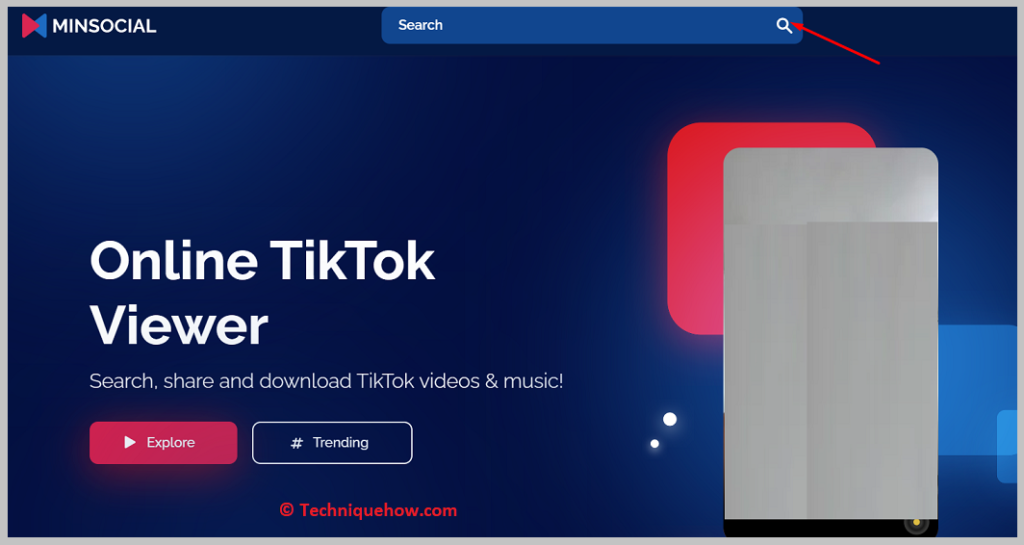 16. Tktoktube
Tktoktube will make the process very easy for you to download TikTok to your desktop, and they can help you search for all the content you like based on your choice. Their fast, easy, and costless features can help you find viral TikTok videos.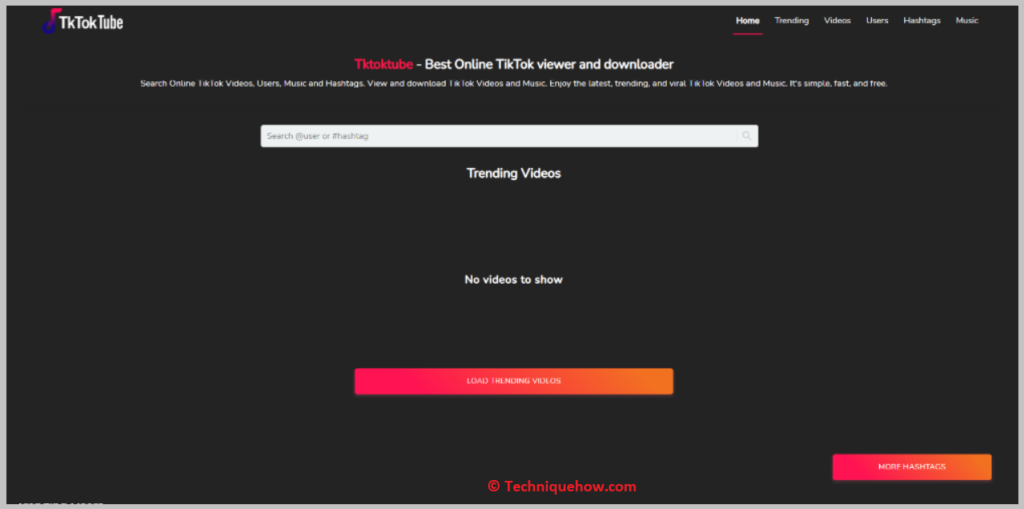 17. uMobix
uMobix is a great app to get key info from TikTok. You can also see the followers list, find the most commonly visited pages, watch their preferred videos, and track comments, likes, and other social interactions. Install the application, create an account and follow the on-screen instructions to use this app.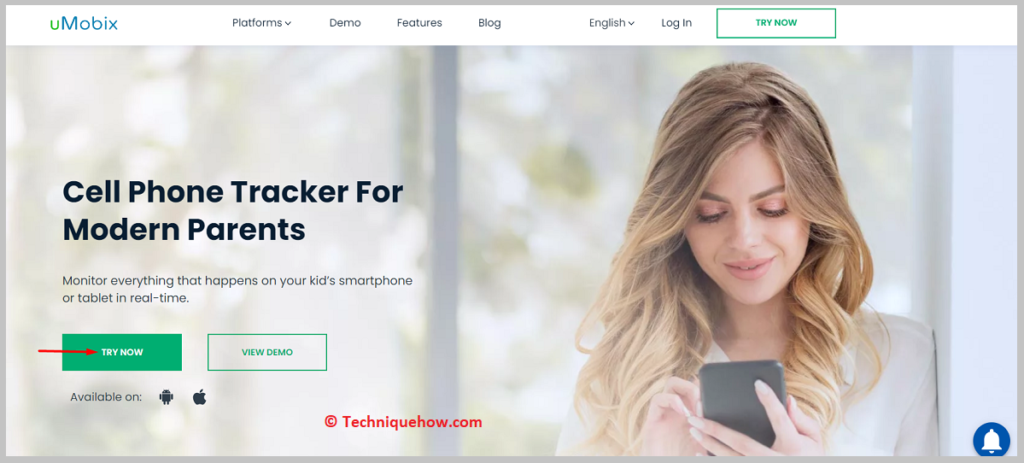 Also Read: