Your Quick Answer:
If you want to stop receiving messages on WhatsApp without knowing them just go to the WhatsApp chat section.
Then archive that contact.
First, let's understand how to detect such contacts without having a conversation with them. Just use Spam Call Blocker App on your mobile.
Either Hiya App or the Me app from Play Store can help you understand the unknown caller details.
You have some other steps to block WhatsApp calls for all unknown users.
Step 1: Just Install ME – Caller ID & Spam Blocker.

Step 2: Set up and keep running in the background.
Step 3: Whenever you get an unknown call, you will see the details.
So many reasons a person needs to block a WhatsApp contact.
Normally people ask for two types of issues related to blocking on WhatsApp.
If you need to block multiple contacts then just get contacts on WhatsApp by saving them into the phone and then performing the activity. These methods to block WhatsApp contacts work best on Android as well as iPhone and Desktop also.
Fortunately, both of those questions have the perfect outcome just by doing a few simple steps which are given in this article.
What Happens if you block someone on WhatsApp:
These are the Things to Consider if You Want to Block Someone on WhatsApp.
1. WhatsApp Chat and Calls will not work anymore:
The chat and internet calls over WhatsApp will be disabled between you and the blocked one.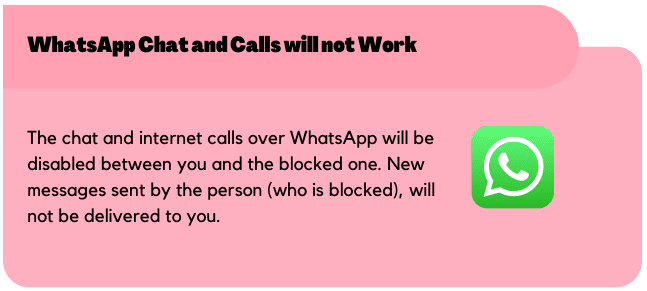 New messages sent by the person (who is blocked), will not be delivered to you. If that person continues to send messages will see only one tick, which means not delivered to you.
2. The old Chat Remains the Same as it was:
If you block someone then the chat (if exists) will remain the same to both (you and the blocked person). But, you can delete that chat manually anytime. Note that, there is no effect on doing this.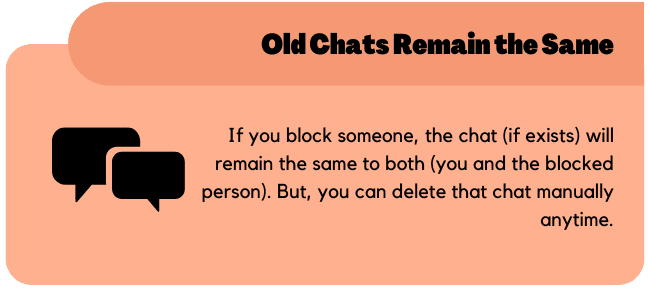 3. Last Seen and Online Status will not be Visible:
Once you block a person the online status and activity will be hidden from that person instantly. Still, there are settings available to hide your WhatsApp profile picture from everyone.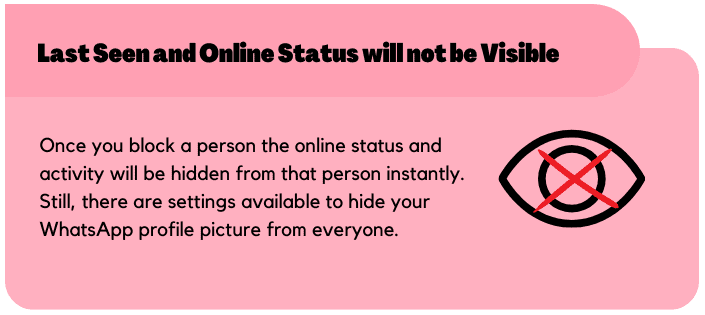 Note: If you have been blocked by your friend on WhatsApp by a mistake, you will see a blank image for that contact or your sent messages will display one tick [not delivered].
In such cases just reach the person and request him to unblock.
If you need to block a number just open your WhatsApp and start the step-by-step process:
Steps to Block Someone on WhatsApp from Chat [To Avoid]
Follow the steps one by one perfectly to easily do this:
🔴 Steps To Follow:
Step 1: At first, open your WhatsApp account and click the CHATS tab.
Step 2: Now, there all chats will be displayed. Just to block a particular person, click on the profile picture.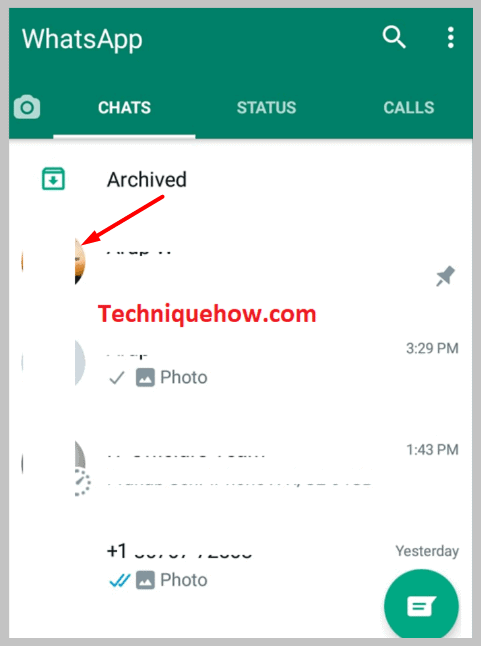 Step 3: It will pop up a window. Just click on the '(i)' icon(options) there.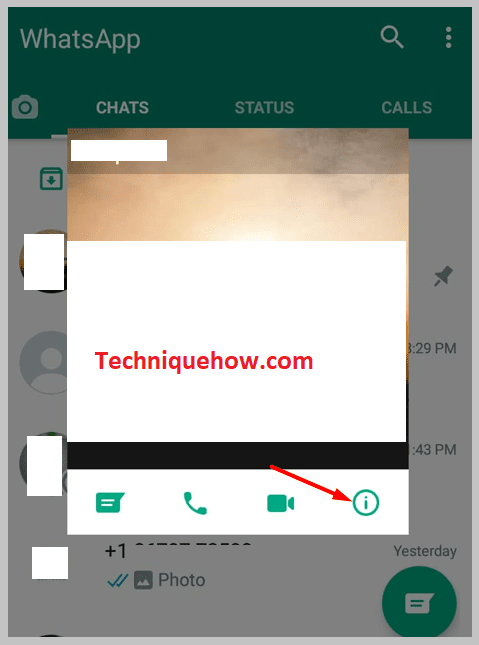 Step 4: Now, it will display the profile information of that person. On the bottom, you will find a Block option. Just tap on 'Block'.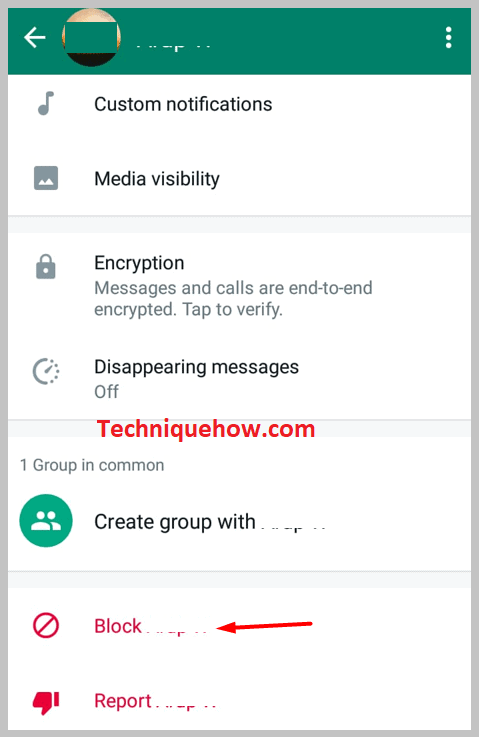 Step 5: Here will come a confirmation message from WhatsApp. Then click on the OK button to confirm the block.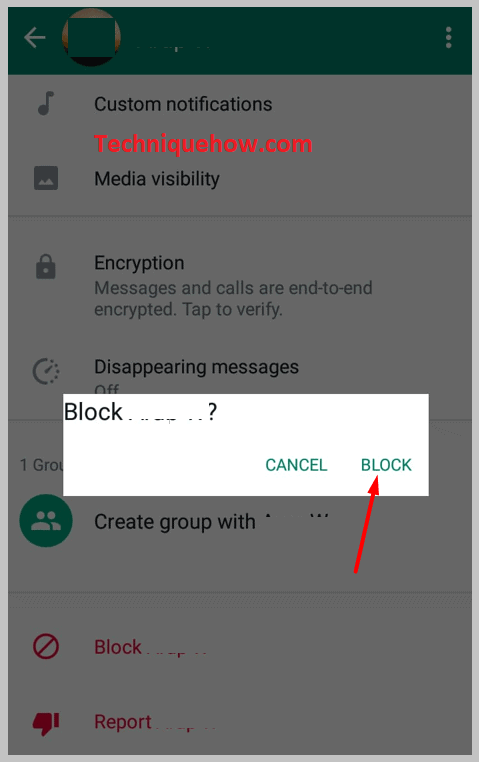 After you are done, the blocked contacts will no longer be able to call you or send you any messages.
But, this method has a limitation. You can only block your WhatsApp contacts in this process.
Do you think it is possible to block a person on WhatsApp without knowing him?
Yes. It is possible.
Just add someone on WhatsApp into your contacts then follow the steps ahead.
How to Block on WhatsApp without Knowing Them?
It is more than easy to complete these steps for a new number. The person will not be able to find you on WhatsApp even if you are present on his contact list. Once you have added the number to your contact list just start the steps which are given below:
🔴 Steps To Follow:
Step 1: Open WhatsApp and go to Settings. Then click on Account.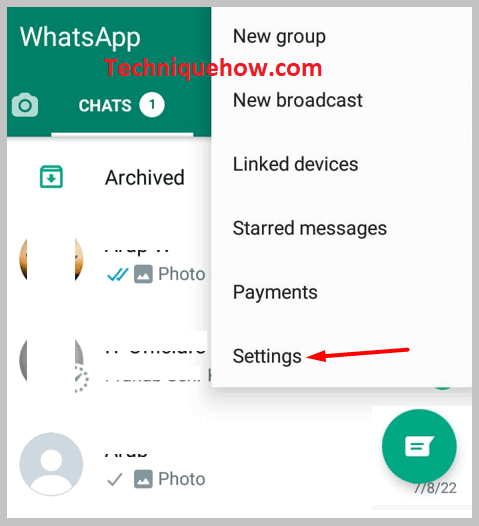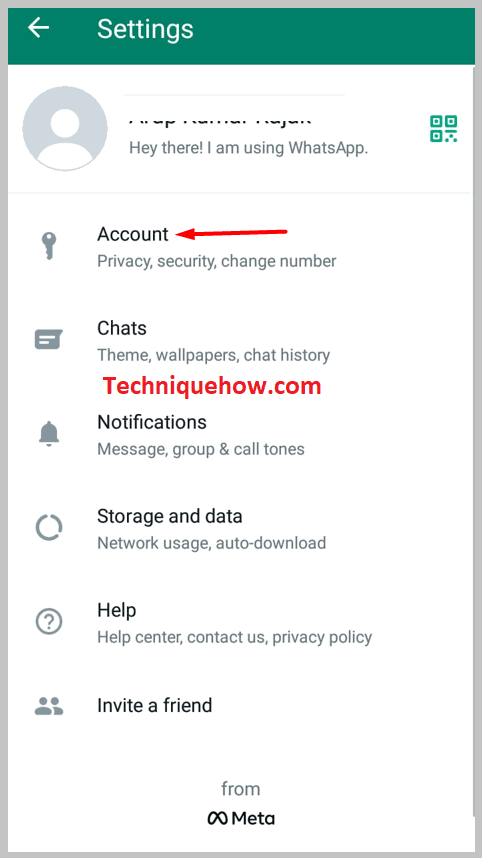 Step 2: It will open Account settings. Just select Privacy and scroll to the bottom.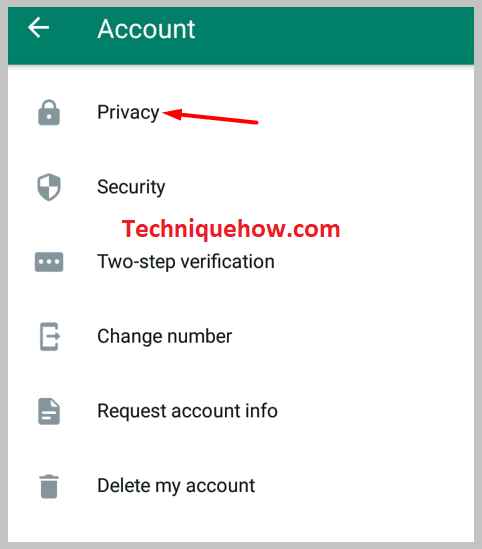 Step 3: There you will see the Blocked contacts option. Now click on it.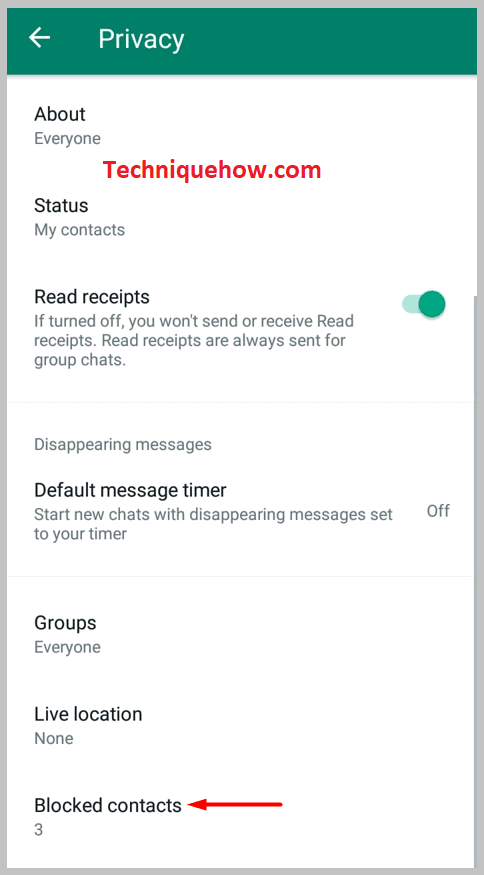 Step 4: A window will open which will allow you to select the contact you want to block in advance.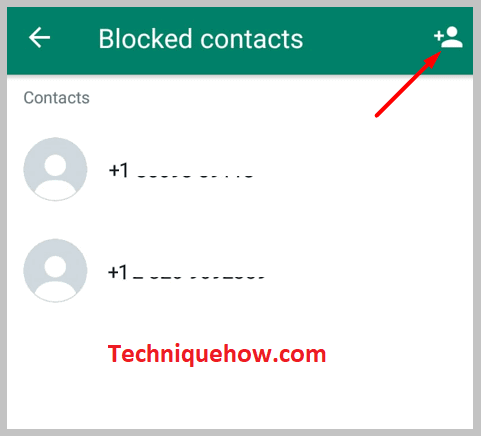 Step 5: Just select the recently added contact which you want to block now. Upon selection, it will be blocked in seconds.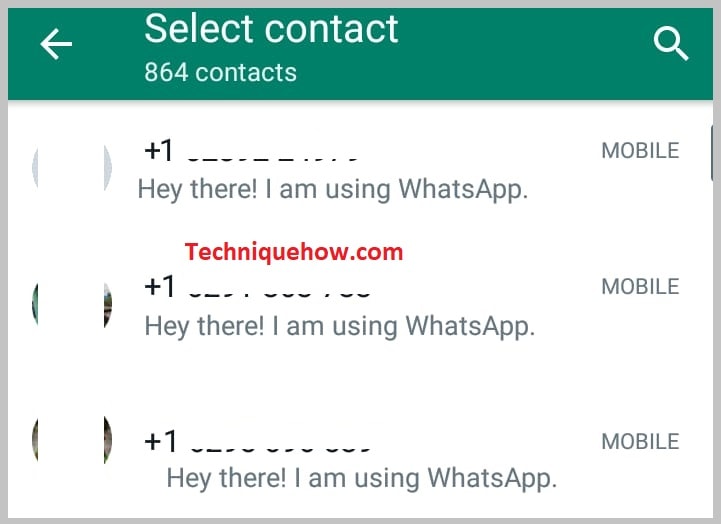 But for an unknown number, the steps are different.
How to Block a Person on WhatsApp if Not in Your Contacts?
WhatsApp normally displays the BLOCK and ADD options on the chat when the person sends messages to you. Here is also another method you can follow to unblock the person who is not in your contact.
🔴 Steps To Follow:
Step 1: At first, open the chat. This normally sends the seen signal to the sender.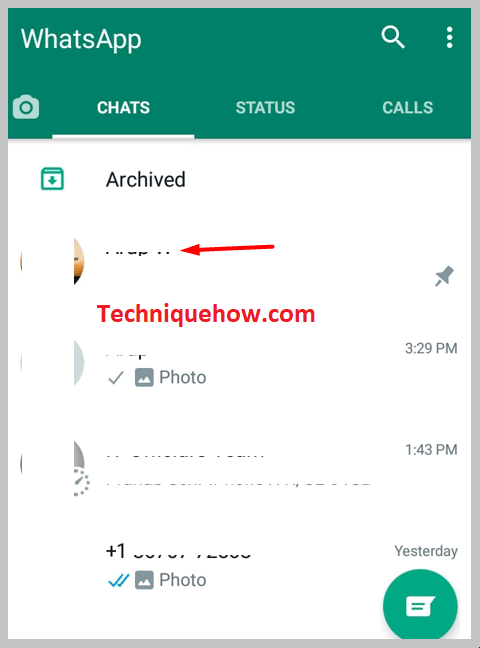 Step 2: Now click on the three-dots icon on the above right side.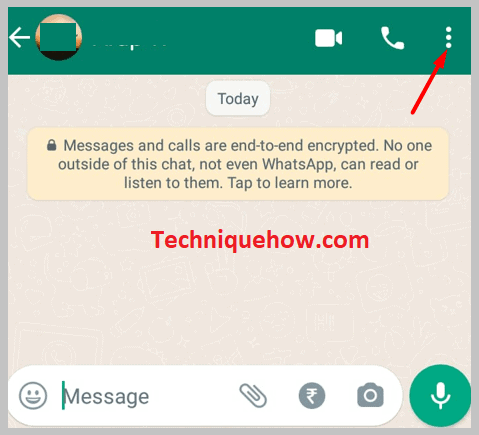 Step 3: It will display a list. Now click on 'More'.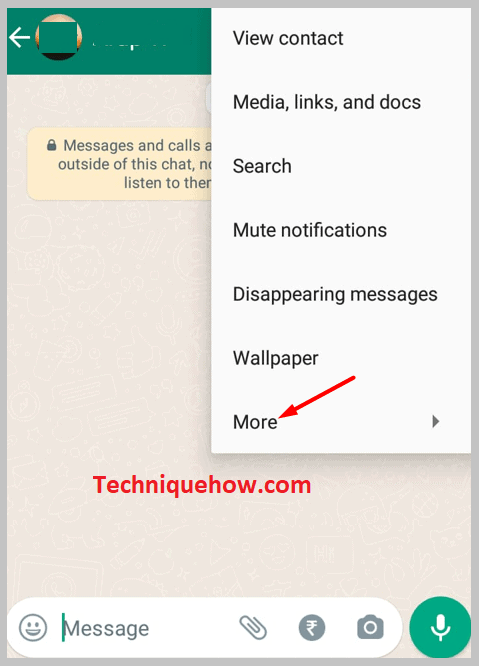 Step 4: Here it will show the 'Block' option. Now just click on Block. The number will be blocked instantly on your WhatsApp.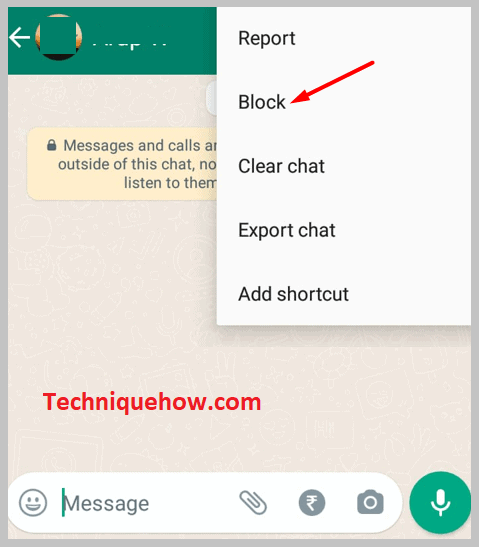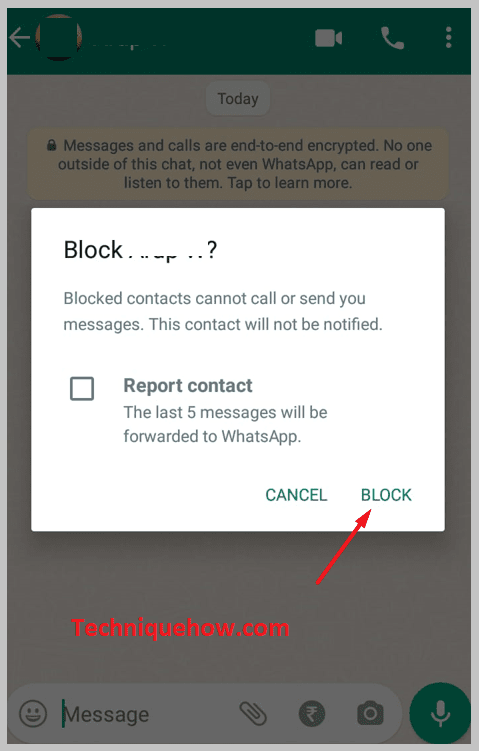 This is the way to block a mobile number on your WhatsApp if not present in your phone contacts.
Now, if you need to block someone again in the future then you can easily do this using the same methods. Just follow those steps and you can easily block anyone on WhatsApp.
The Bottom Lines:
This article explained the steps to block an unknown person whether it's a saved contact or not, you can easily block that number and in order to do that just follow the steps above.
Also Read: