Your Quick Answer:
People use burner phones to increase their privacy because it is not easily traceable by an average citizen.
To trace a burner phone number, you can search the number on Truecaller to find the person's details.
You can also do a Google search, use online tools, and trace him. Ask the service providers for their details because they have the customers' information.
You can legally track the burner phone number using law enforcement and passing court orders.
By creating a shortened link using Grabify, you can trace his location and other details.
🔯 What is A Burner Phone?
A burner phone is one kind of phone which people intentionally use for a short period. In the early days, when there were no Android or iOS devices, people often used this phone.
Now, its demand is not as high as previous, but people still use it and burner SIM, which can be used in a smartphone to switch between numbers for a variety of reasons.
🔯 Why Do People Use Burner Phones?
Burner phones are featured phones people generally use if they do not want to share their original phone numbers. It has a long battery life to be used in an emergency.
To hide their identity, people use it because these numbers are not easy to track. The user discarded the device when a number was suspected of being compromised.
Can Someone Track the Burner App Phone Number:
Follow the below methods:
1. Can be Found Using TrueCaller
Truecaller detects and automatically blocks telemarketers, spammers, scammers, frauds, and sales, and it also provides community-based spam reporting in real-time.
Rather than this feature, people can see who is calling even before they call you and get the person's details. To track the burner app phone number using Truecaller:
🔴 Steps To Follow:
Step 1: First, open your Truecaller app, and you can see the search box at the top of your screen, where you enter the burner phone number.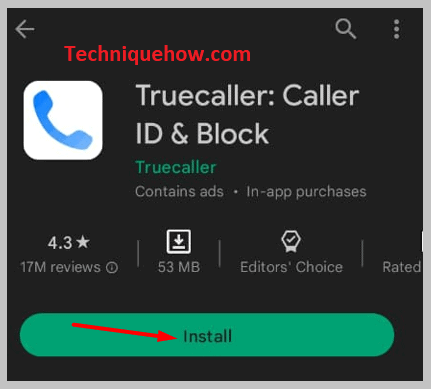 Step 2: After entering the burner phone number, you can see the name of the owner of the number. Click on his name, and you will get the details.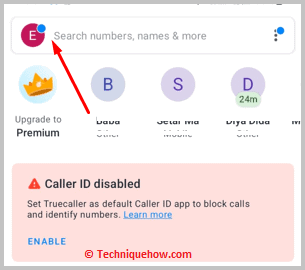 Buy the paid version of Truecaller and get more features of Truecaller.
2. Number Can Be Search on Google
You can do a Google search for this number to check if they provided any data related to this number or not. Instead of searching for the number on Google, you can search for online tools like BeenVerified or Spokeo, and there you look up the number.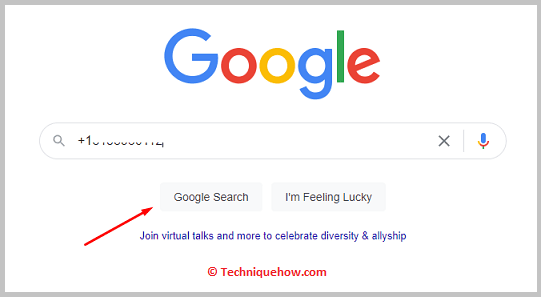 This tool provides you with more information about the owner rather than searching it usually on Google. In case you are searching for an official number, there is a chance that you will get more details; otherwise, you should search for the online tools, hence search the number using these tools.
3. From Service Provider
The cellular service provider is involved in every phone call, text and data link, and unsecured call log, so they have the customer's information. Whether through a data breach or a provider's advertising decisions, you give up rights to data collected about you when you activate the service.
Adding a burner phone number service adds another party to the communication chain, which sometimes adds a barrier to tracing, other times, which is a risk to your detection.
You can mitigate some of these risks by changing providers and regularly shuffling your usage habits. But for extreme usage, you can not change your service providers very often.
But until the court passes an order, you can not legally get others' information from service providers.
4. Law Enforcement By Filing issues
The privacy of the average citizen depends on the municipality, state, province, and country laws. Law enforcement can compel a service provider to report on subscribers and their activities; otherwise, no average citizen can trace the call details of other citizens.
It will be better if you choose service providers in jurisdictions that support privacy. Based on the different companies' policies, policing officials obtain customer records from telecommunication providers.
So always, before subscribing to any service, review the company's terms of service and privacy policies. The amount, type, expiration of data collected, etc., is mentioned on the terms and conditions page.
Using law enforcement and passing court orders, policing officials can easily track any number, so it is impossible to get an untraceable phone number for average citizens. But you can increase your privacy by using a second physical cell phone and number.
5. Sending ShortLink to Track IP Address
Grabify is one of the most popular online tools for tracking someone's burner phone number. By creating a link with a string attached to it, you can track anyone's IP address through this link. To do that:
🔴 Steps To Follow:
Step 1: First, choose an exciting link like a YouTube link, meme, video link, Instagram reel link, etc.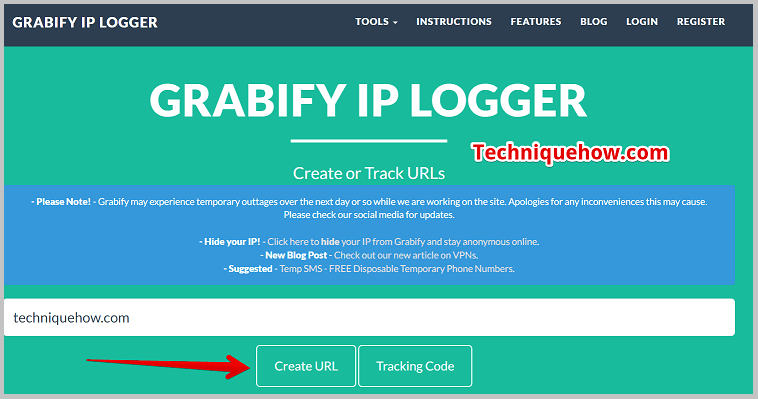 Step 2: Now go to the Grabify webpage, paste your chosen URL in the particular field in the given box, and tap the 'Create URL' option.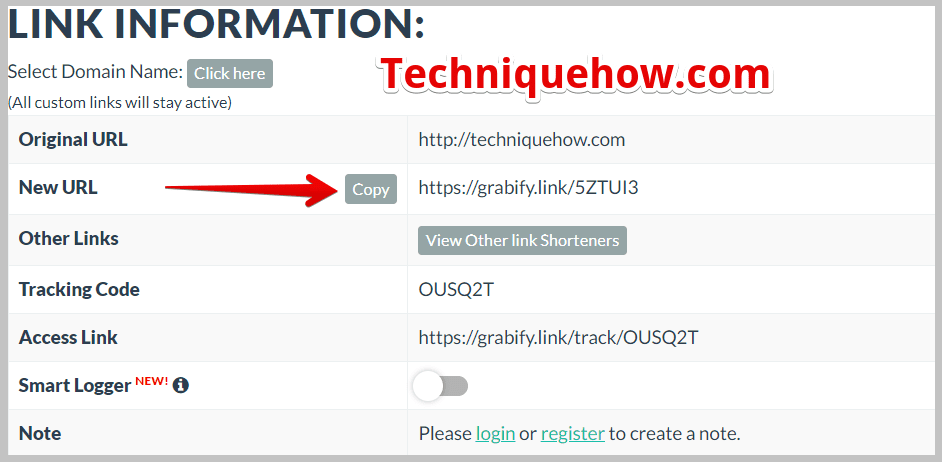 Step 3: It will give you a shortened URL with strings and a tracking code which you may need further, so save it.
Step 4: Now you have to send the link to the person who is the owner of the burner phone number and ensure that he will click on the link. If the person does not click on the link, you will not track him, so start normal chatting with the person and, after gaining some trust, send him the link.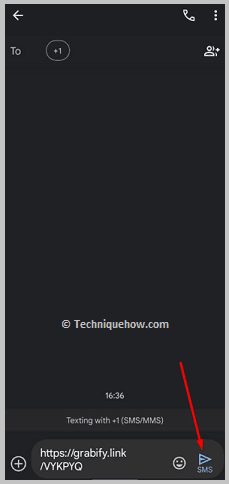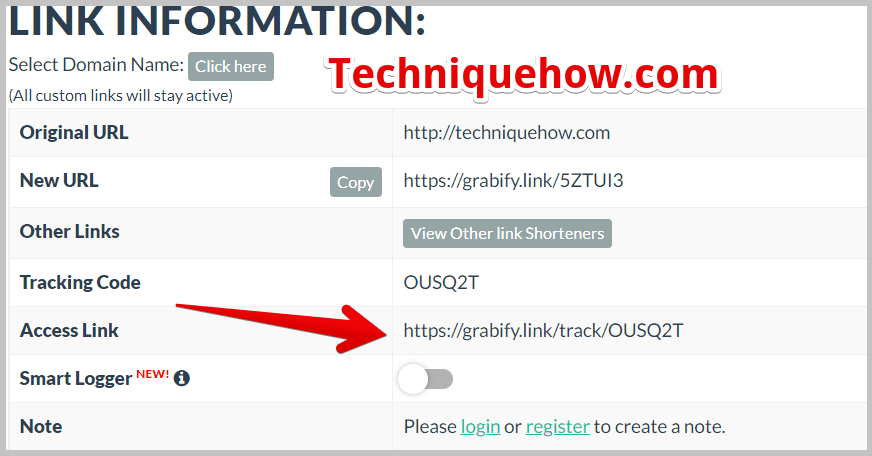 Step 5: When the person clicks on the link, return to Grabify, and from the top of the page, tap on the 'Tracking Code' option and enter the tracking code you got earlier. After that, you will get all the necessary information about the burner phone number.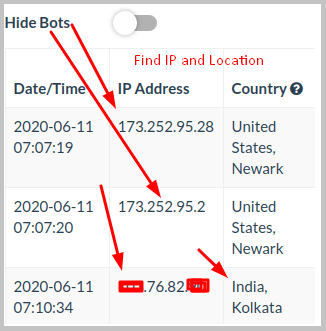 Frequently Asked Questions:
1. How do you Track Free Tone and Hushed numbers?
You can use any earlier methods to track Free Tone and Hushed numbers. To legally track any official number, you can take the help of the law and pass the court order.
To track the numbers unofficially, you can use other methods like searching for his number on Truecaller, or any social media, sending him a shortened link, etc.
Also Read: