✎ Key Points:
» You can encounter difficulty changing your Discord avatar on the profile, visible when attempting the update within the app or web platform.
» Try using a troubleshooting approach by logging out and waiting a few hours, disabling bot roles temporarily, or reinstalling the Discord app to resolve the avatar change issue.
» If these steps prove ineffective, consider contacting Discord customer support through the complaint form for further assistance.
Why Can't I Change My Discord Avatar:
There you can take these things below as reasons:
1. Changed Multiple Times In Short Period
Discord's avatar can be changed from time to time. However, if you're being too fast in changing your profile picture, maybe twice or thrice within some minutes, you'll be either logged out or shown an error message immediately.
Although the app is a great streaming platform, the users most of the time experience the avatar changing issue where they get logged out of their account for changing their profile photo. This happens when the user tries to change it for the third or fourth time within a few minutes.
Although it does not have any specific limit for how many times you can change a profile avatar in a period if you do it too fast or within a few minutes, it will either log you out of your account or show an error message asking you to try again later.
2. App Bugs
Often the error message during the time of changing the avatar is shown when Discord's server is down or the app is experiencing some kind of bug. When the app is experiencing a glitch, many of its features won't function properly or will show an error message when you try to use it.
If you're not able to change the profile avatar of your Discord profile, then wait for the glitch to get fixed after which you need to try and change it.
All kinds of apps experience glitch that automatically get fixed without needing to file any kind of report.
3. Using Discord Bots
If you're using discord bots on your server, you should remove or stop using them.
You don't have to remove the bots permanently but just for some time as bots can cause problems to the profiles as well as in the server. Bad bots can hack into your account to steal data or perform malicious activities by breaking in.
The bots have to be removed from Discord's Settings so that it doesn't affect the functionality of your profile.
How to Fix If You Can't Change the Discord Avatar:
Try the following methods that you can try:
1. Restart The Device
If you're unable to change the avatar of your Discord profile, there must be a glitch in the app that you can fix by restarting the device. Glitches get fixed automatically on their own within a few hours after which you won't be facing any issues changing the profile avatar.
However, you can still close the Discord application and then restart your device. After switching on the device, you'll need to open the Discord app and then try to change the avatar to see if it gets changed or not. If it doesn't get changed then wait for some time.
2. Wait It Out
When you're trying to change the Discord avatar too fast or more than twice within a few minutes, it will immediately show you an error message asking you to try again later. This happens because you've already changed the avatar more than once within a few minutes.
You'll need to give it a break. The Discord profile doesn't have a set limit of how many times you can change your avatar but if you've already tried different avatars on your account within a few minutes, take a break for some hours before you try to change it again.
You can log out of your account for a few hours and wait. After a few hours, log in to your Discord account and then change the avatar. It will get changed without any issue.
3. Remove Bots from Profile
You can just remove the bots from your Discord account for some time by disabling their Settings. On Discord, you're allowed to have different bots on your channel and the user can set specific roles and permission for each one.
But as bots can often cause issues to the channel or severe you'll need to disable it for some time before changing the avatar.
Here's how you need to disable bots in the Discord profile:
🔴 Steps To Follow:
Step 1: Open Discord and go to your server.
Step 2: Then go to the Server Settings and click on Members.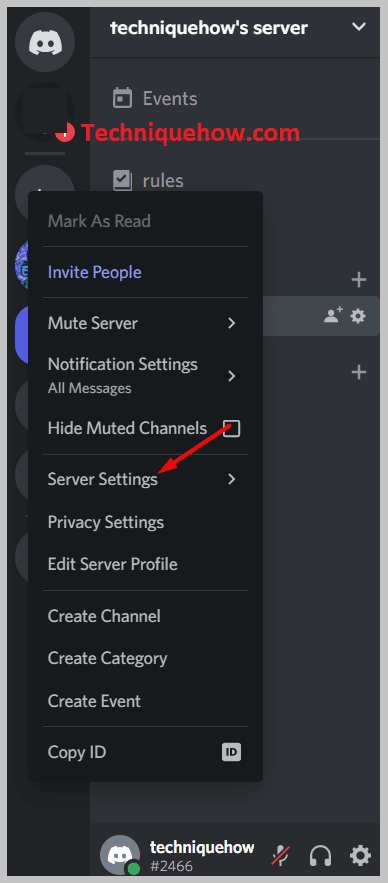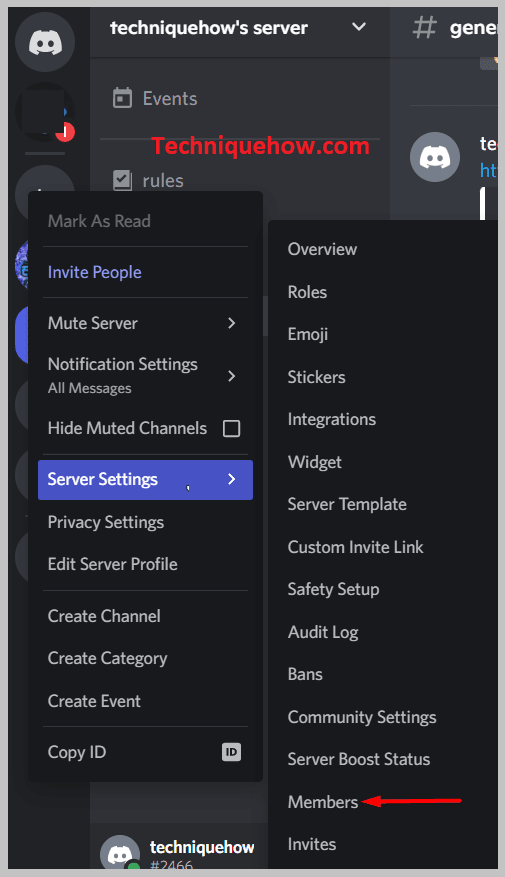 Step 3: You'll see all the Bots there and click on the bot you want to kick.
Step 4: Click on the three dots beside the name and click Kick _ Bot.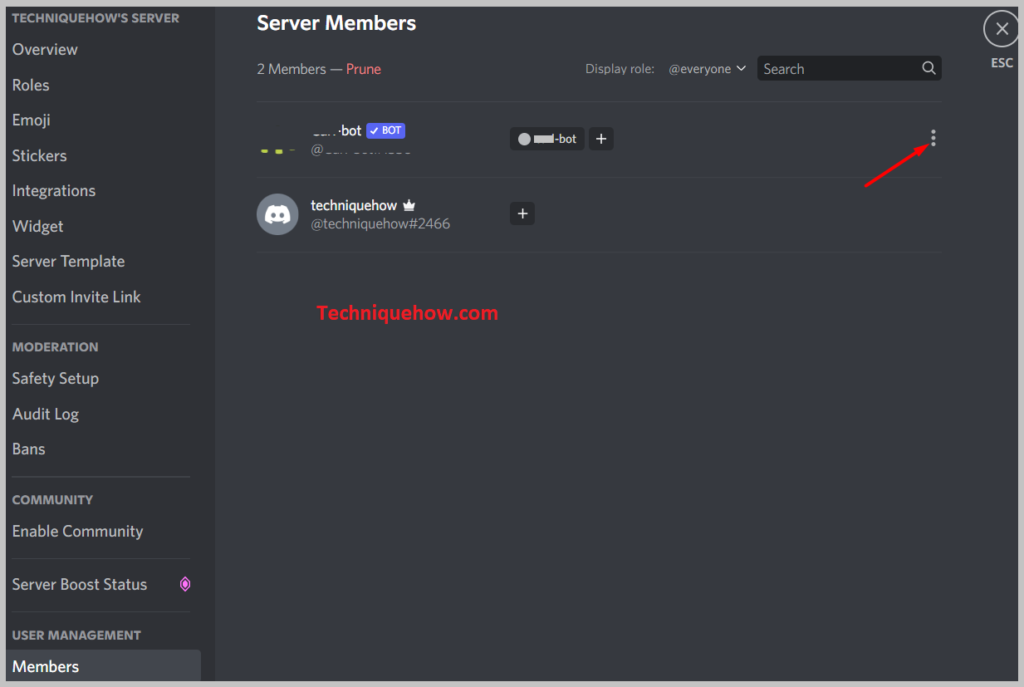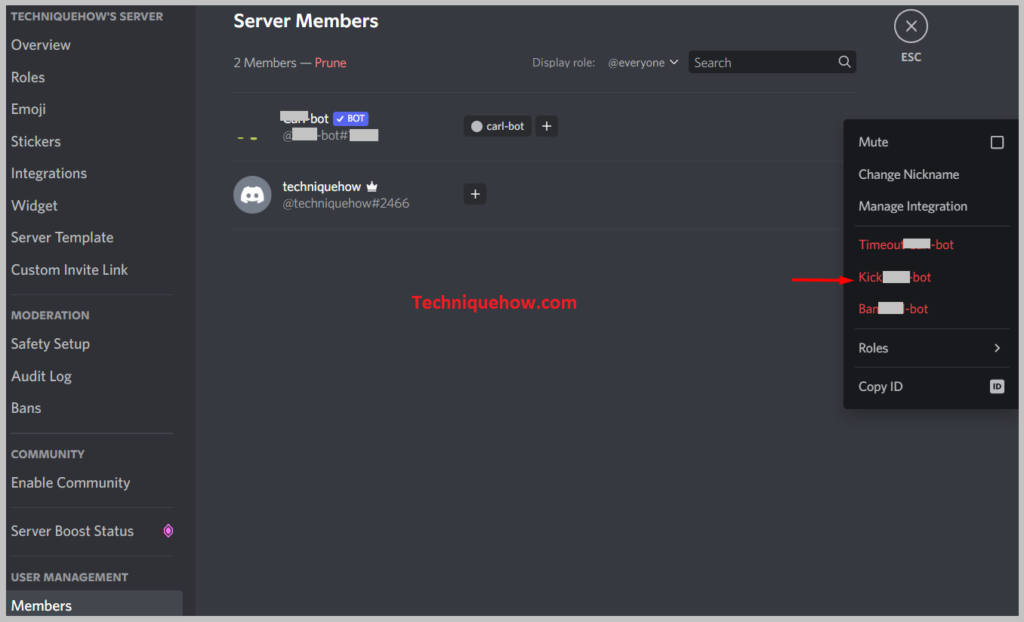 That's all, removed the bot.
4. Edit and Save Avatar Beforehand
When you're indecisive about the avatar you want to keep on your profile, it leads to changing the avatar repeatedly to find the one that suits your profile perfectly. However, this leads to logging out of the account or getting an error message asking you to try again later.
To avoid these kinds of errors, you need to plan and edit the avatar that you want to set on your profile before you change it.
Make sure that it has the correct dimension and is round or else you won't be able to set it as an avatar on your profile. Edit it accordingly and save the avatar on your device. After you're one hundred percent sure that you want to set the edited picture as your avatar, change it.
5. Contact Customer Support
If you're unable to change the avatar even after waiting for a while or removing the bots, it must be reported to the Discord support center so that they can help you know the cause of the issue or fix it.
You'll need to fill up the form provided by the support center of Discord and state your issues clearly in it. You should describe the issue in detail and then submit it. Wait for a few days to get a response from them.
🔴 Steps To Follow:
Here are the steps you'll need to follow:
Step 1: Go to the Help Center of Discord by clicking on the link below:
https://support.discord.com/hc/en-us/requests/new?ticket_form_id=360000029212.
Step 2: Next, you'll need to fill up the form that's under the Submit a request header.
Step 3: To start, you'll need to select the topic of the issue as Help and Support.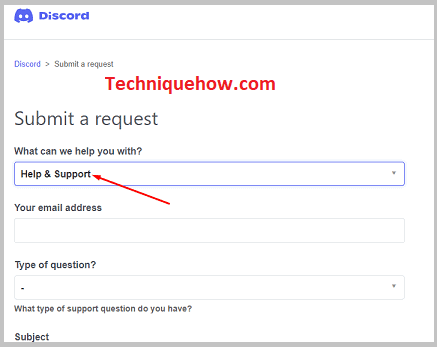 Step 4: Then, enter your email address.
Step 5: Select the Type of questions as Other Technical Issue.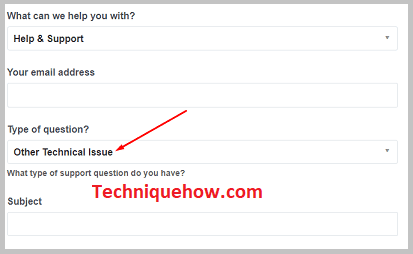 Step 6: On the next blank, choose an appropriate subject for the report and then describe your issue clearly.
Step 7: At the end of the description, you'll need to request them to help you in fixing the issue.
Step 8: You can attach a screenshot of the error message as an attachment too.
Step 9: Then click on Submit.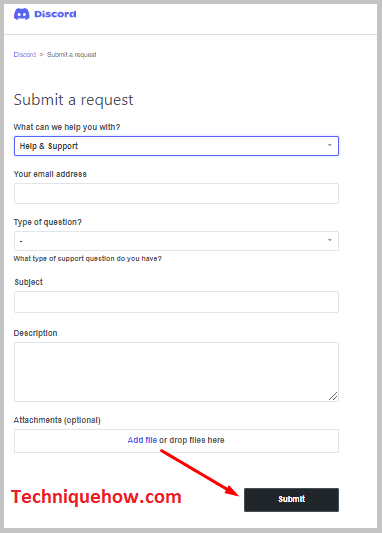 6. Uninstall and Reinstall Discord
You can even try to uninstall the application and then reinstall it from the Google Play Store or App Store to solve the issue. If the issue is stemming from an app glitch, you can try to fix it by reinstalling the application.
When you're reinstalling the application, all the glitches in the app will get fixed automatically.
🔴 Steps To Follow:
Here's how you can do it:
Step 1: Uninstall the Discord application on your device.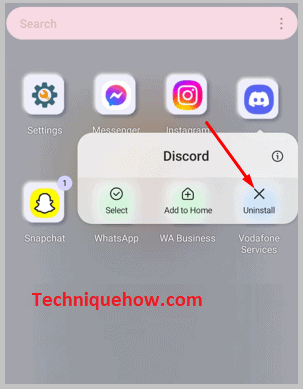 Step 2: Then, you'll need to go to Google Play Store and search for Discord.
Step 3: Click on the Install button next to the Discord application from the search results.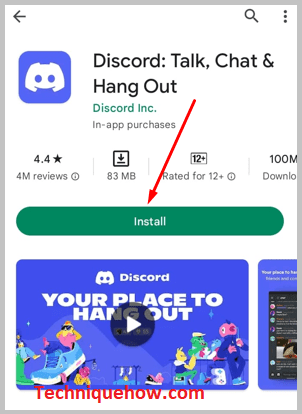 Step 4: It will be downloaded and installed. Log into your account after the installation is done and then change the avatar.
Frequently Asked Questions:
1. 'You're changing avatar too fast' – How long does the issue Stay on Discord?
This message occurs when you're trying to change your profile avatar multiple times within a few minutes. You'll need to wait for a few hours after changing the profile avatar for the first time so that it doesn't display the error message to try again later.
2. What are the Solutions if the Discord avatar is not Showing?
When you're unable to see the avatar on your Discord profile, it's because of a technical glitch in the Discord app that will get fixed by restarting the app. If restarting doesn't help in fixing it, you need to clear the cache of the app and then log into your profile. Glitches like these get fixed automatically within a few hours.