Your Quick Answer:
You want to cast your Windows 10 laptop screen to Samsung TV to cast Netflix or YouTube directly to the smart TV from your PC if your PC or laptop has wireless access, i.e. WiFi or Bluetooth.
On the Samsung site, there are a few screen-mirroring options that are available with the smart TV and you have multiple ways to mirror your laptop screen with the TV.
Wireless Screen Mirroring: You can directly mirror the laptop screen to Samsung Smart TV by connecting to that device and opening the screen mirroring option from Smart TV at the same time.
HDMI: HDMI is the perfect wired setup that you can use to mirror your laptop or PC if the wireless setup is not functional.
SmartThings App: SmartThings app can mirror the screen if the two devices are on the same wireless network.
Smart View App: Samsung Smart View app can show gallery images or videos if the devices are on the same wireless network.
AirPlay: AirPlay is the best option for Apple devices to mirror the MacBook screen to Samsung TV.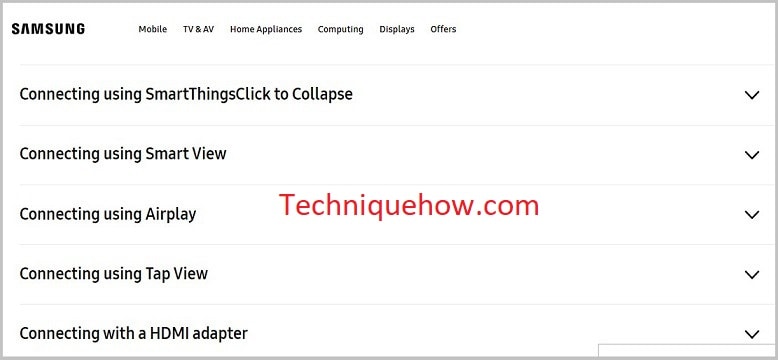 Your Smart TV may use the tools like Miracast to cast the laptop screen with the Smart TV but you should verify if the device is really compatible with that feature.
How To Cast To Samsung TV From PC:
You have the following methods to try:
1. Cast to Samsung TV Wirelessly
There are also you have some apps for casting screens. Now, if you want to cast the laptop screen to smart TV wirelessly follow the steps:
Step 1: First of all, switch on your TV then use the remote to select tools and click on the 'Network' option.
Step 2: After that, go to 'Screen Mirroring' and then 'Device Manager' & click on it.
Step 3: Your PC will appear on your device. Let's set up the connection on your laptop before proceeding.
Step 4: Now go to your laptop and open the settings window. From there go to 'Bluetooth & other devices'.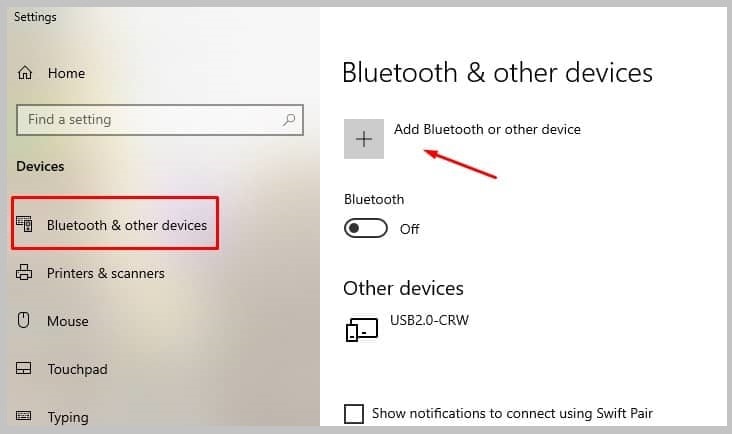 Step 5: Just click on the 'Add Bluetooth or other device' option and next click on 'Wireless display or dock'.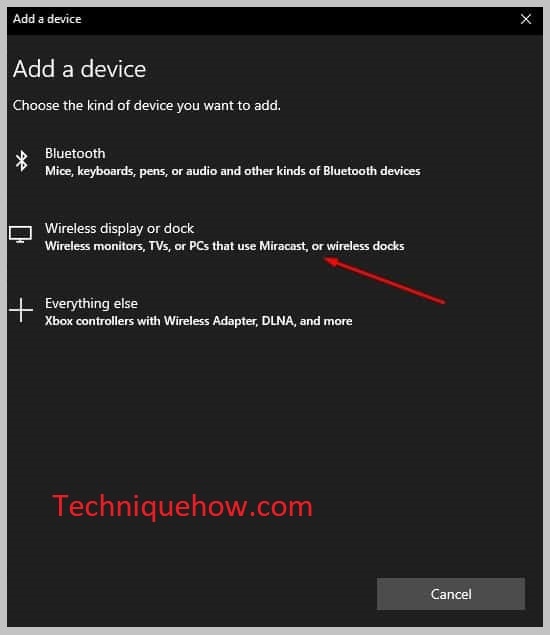 Step 6: Now your laptop will search for the Smart TV in a few seconds and once found just connect to that device.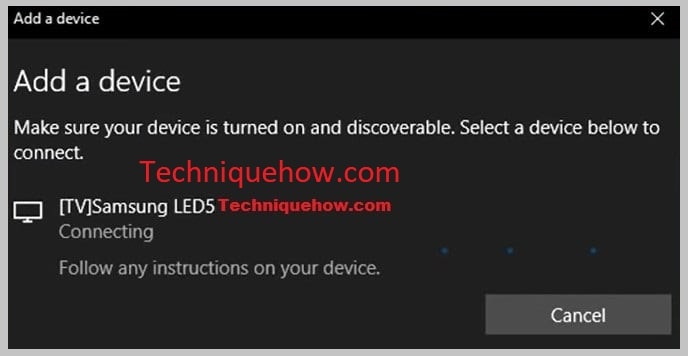 Step 7: Upon it's done, your laptop screen is ready to be viewed on Samsung Smart TV.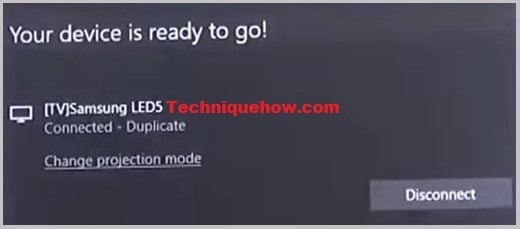 Step 8: Finally, go to Settings>>Display and from the 'Multiple displays' option choose 'Show only on 1' from the drop-down menu & save.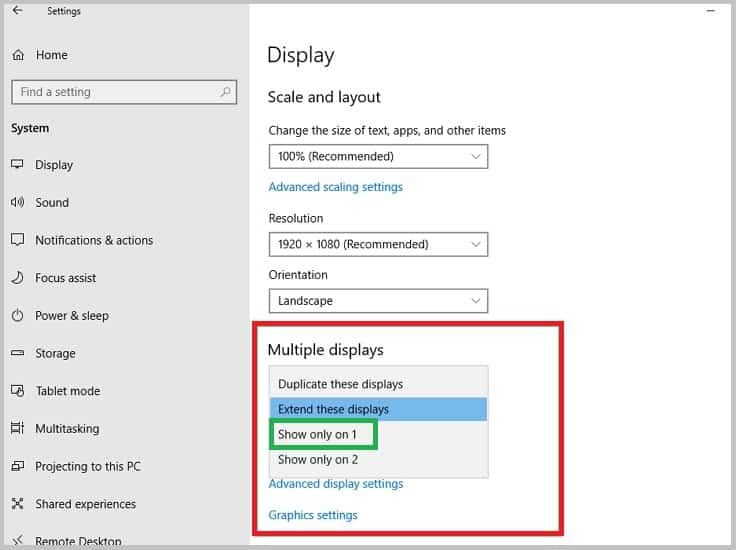 That's all the process to screen mirror your laptop on the smart TV.
Why Miracast is Used for:
◘ Miracast is the most common app on a smart TV to share content from one screen to another screen without using any wired setup.
◘ Mainly used to share the screen for presentations and many other things and casting the mobile or laptop screen to larger monitor like smart TV display.
How to know if your Windows Laptop supports Miracast:
To find out if your Windows PC is compatible to cast screen to Android TV then you have to follow some methods:
1. Using Windows + P Button
If you press the Windows + P button on your Windows 10 PC then on the right side of your screen a window will pop up that asks you to extend the screen.
This is what you want to cast the screen to another monitor and if you get this option that means that your Miracast is present on your laptop.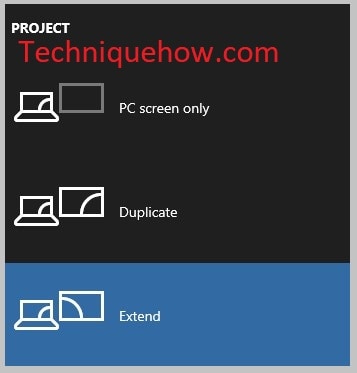 2. From Display option
That you can do this by going into the Display option from your Settings and finding out on the 'Multiple display' option you will get an option 'Connect to a wireless device'.
If you get this option that means your device is compatible with the Miracast.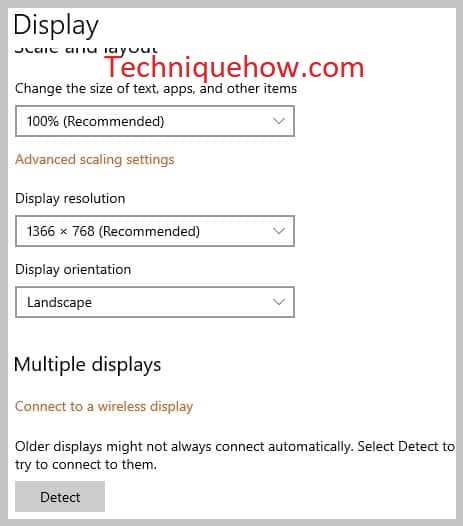 What to do if the PC Don't connect to Samsung TV:
If your laptop could not connect to the smart TV then there might be several causes that prevent the screen-casting option. Either it can be that the device is incompatible with that feature or you did not set up the function properly.
To prevent this you have to follow some simple measures that can fix the Screen mirroring problem on your laptop to a smart TV.
There are possible ways that will ensure to fix the issue if Windows 10 could not connect.
◘ First, make sure you configured well your Windows 10 device to the Samsung TV properly.
◘ Make sure your Bluetooth or WiFi is turned ON to connect to the Smart TV.
◘ You need to have the latest network card drivers up to date on your Windows PC/Laptop.
Let's check whether the network is sharing its features or not, and reset the stream permission on Windows 10 if nothing works.
The Bottom Lines:
If you want to cast your laptop screen to Smart TV then definitely the HDMI is the basic setup but this process is a wired setup, if you want to cast the screen wirelessly then you can follow the described guide above to connect using the wireless setup.
Although, the apps like Google Home or Smart View app can definitely help you in casting your mobile or laptop screen to Samsung Smart TV.
Also Read: