Your Quick Answer:
You can use the Snapchat explore activity to stay more connected to your friends and explore at the same time.
This is for those who want to explore their surroundings on their Snap Map.
Snap Map explore feature updates are based on how your friend's location changes and it's generated from the actions of your friends in real-time.
This makes it easy for the users to keep up with their friend's location and explore the surroundings on the Snap Map itself.
Although, you can find out if Snapchat tells you when you see at their location.
In this article, you'll get to know everything about how to explore activities that can be checked and how this feature of Snapchat works to help users to keep up with what's happening in their surroundings and stay more informed about their Snapchat friends.
What Is Explore Activity On Snapchat?
Snapchat's 'explore activity' is nothing but another exciting feature of Snapchat which makes it available for the user to explore content from all over the world by just using a map.
Snap map now shows updates about their friend's location and also displays the users' activities. 
Snapchat introduced this feature of explore to make the app more fun to use and also to make it easier for the user to see what's happening on the map.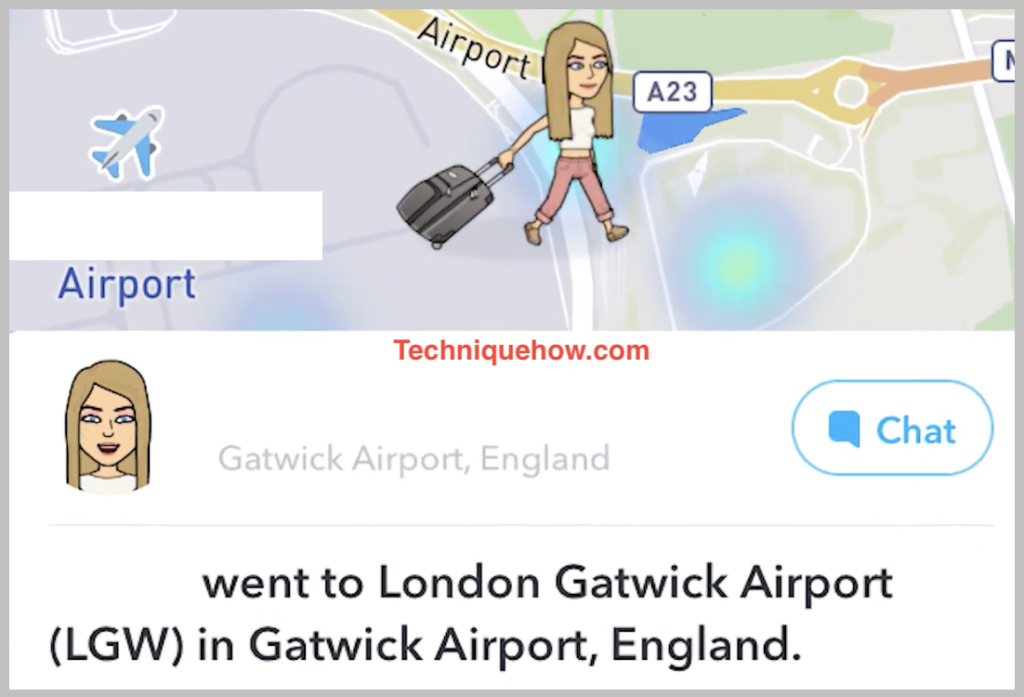 Now, it's not only for your friends but you can see stories from users around the whole world. This is why they call it the explore feature of the Snap Map which helps the user explore their Maps and know about the activities and locations that people are engaging in.
This even made it easier for users to share their travel journey with people on Snapchat. The user's Snapchat friends can see updates when the user travels to various locations & can post using a geo filter in his or her story.
But the most important feature is that it respects your privacy and willingness. The explore feature enables the user to decide the audience. The user only gets to decide who can see his or her story and who else can know about the location. You can choose to share your story with the public or you can even keep it between you and your friends. Your specific live locations can be seen only by those audiences whom you choose to do so and none else.
How To See Friend's Activity On Snapchat:
◘ The explore feature or activity of Snapchat can be checked without any issues. You must know that when you're using Snapchat for the first time, you just need to pinch or zoom the Snap Map to explore.
◘ The new Snap Map feature offers users to explore stories from different locations, so it's a way to view and explore parts of the world. To view stories from all over the world, head on the Snap Map, pinch or try to zoom in, and click on the area to see the stories available from that location.
◘ You'll be able to put up your status of location and activity using the Snap Map, that too is a simple process. You can do that by heading to the Snap Map section, tapping the at location icon on the Snap Map and you'll find your current location on the Snap Map. Now to show your activity, tap on the My bitmoji icon and select the activity to update your Snapchat status.
◘ Your location can be seen by those friends who are on your Snapchat friends list. You can even exclude some and allow a few to be the audience or you can even freeze your location when you don't want it to share.
◘ You can post stories about your travel locations that would be available to the audience whom you permit to view your story. You can even share it with the world.
◘ You'll also be able to see the live locations of people who're traveling to some other locations.
Note: Not the exact status but their traveling status would be shown in the Snap Map to keep their privacy safe.
How do You Use the Explore Activity on Snapchat:
It's all about how you can stay more connected to your friends and share your journey with other Snapchat users.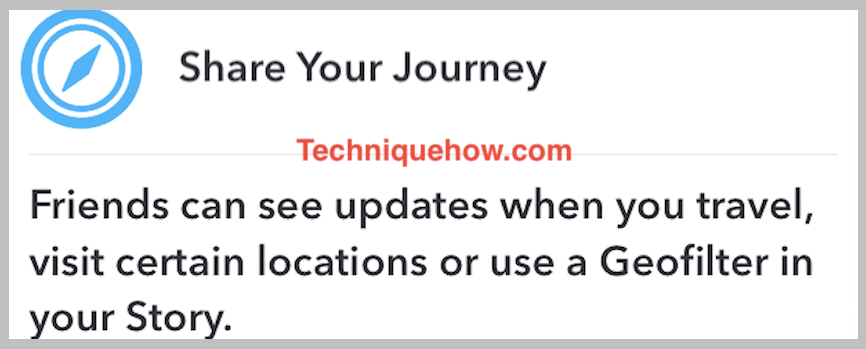 You can pinch in the Snap Map to view the stories, it gets more thrilling as it allows you to know and see stories from all over the world.
You can view your friend's activity and their status. It will keep you informed about their location and activities. Not only on the map but you'll get written updates about it when you click the option Friends to know about their location.
So along with the updates about your friend's location, you'll be able to know and view stories.
It enables you to make stories about your journey to different places and make them available for people to view.
Now if you're concerned about privacy, you can always choose your audience and make it available to only your friends, or a few friends. You can choose the options Everyone to view your story if you wish to do so.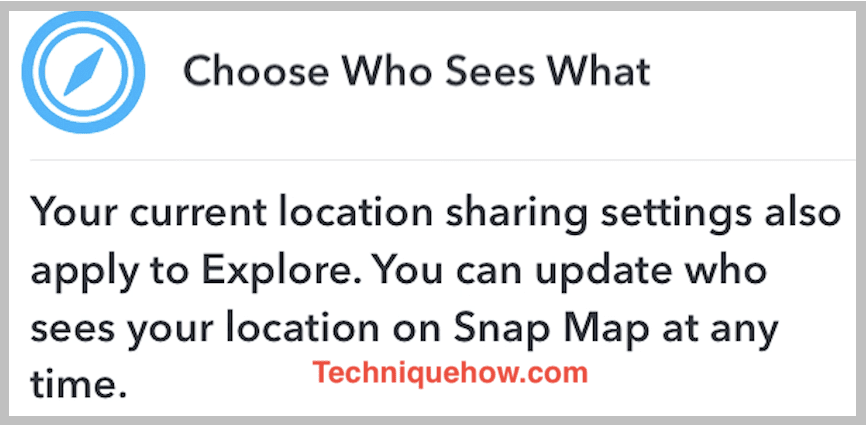 Even sharing your location is also an option and choose your audience, who will know about your location, from the location settings.
What is Map Explore on Snapchat:
◘ This Snapchat feature is not only different but also super beneficial. It's the perfect feature that an explorer wants to use.
◘ The Snap Map has always been an extraordinary feature of Snapchat which helps the user know about the locations of friends, find nearby places or detect their location and update the status of it on Snapchat. But with the recent update, the Snap Map has reached another level of being an incredible feature.
◘ The map 'Explore' feature on Snapchat is nothing but the ability of Snap Map to enable users to view stories from all over the world by just pinching or zooming the map. The user can explore the world by zooming and tapping on the locations of maps and he'll be able to see the stories which are from that particular area or location. 
◘ The map explores feature enables the user to know about their friend's status and location. 
◘ This feature excites users who not only like to update and view the stories and status of their friends but also view stories from around the world.
🔯 Can I know if someone viewed the Explore Activity on Snapchat?
If you're posting explore activities on Snapchat you'll be able to know who viewed your story or activity. This is according to the recent update, there's a way you can limit your audiences who can view your stories or locations.
◘ When you're posting a story you can limit the viewers. By heading on to the settings section, you'll be able to choose your viewers by tapping the view my story option whom you want to view your story. You can customize it by allowing only a few, or you can allow all your friends. But if you're choosing Everyone then it's available to all. But no worries you'll be able to check who sees your stories.
◘ When you've posted a story, you'll be able to see the number of views and who viewed your story by swiping your story.
◘ If you wish to exclude people from knowing your location, you can change it from the location settings. Furthermore, you can also freeze your location so that no one can know about your location. To do that you need to turn on the ghost mode, which freezes your location and turns your bitmoji blue.
The Bottom Lines:
The Explore feature of Snapchat has made the app more exciting and interesting. Users who love to travel and explore can view stories from all parts of the world just by pinching the Snap Map. It also enables the users to stay more connected to their friends and also to stay more informed about their status and location.
Also Read: