Your Quick Answer:
If you want to compress videos, you can just directly upload videos and send them.
You can also use the video compressing tool online where you have to add videos and compress them and then send them on WhatsApp.
WhatsApp limit the video size supported on Whatsapp, that's why video is not supported on WhatsApp after a limited file size.
In case this is needed when you're trying to send larger files on WhatsApp. Keep scrolling to know some of the leading compression tools for Whatsapp Videos.
🔯 WhatsApp Videos Get Compressed by Default after Uploading:
If you just upload videos and send WhatsApp will automatically compress videos and if you want to send full-size videos just send them as a file.
WhatsApp limits the size of the video, which is up to 16 MB. In the picture it is a time frame or time-lapse, this equates to a video of about 90 seconds to 3 minutes. Depending on the video shooting quality of a particular camera, the video quality and file size vary.
On WhatsApp, by default the videos will be compressed to a lesser size but if you want to watch a full video with normal size on your phone, first of all, while uploading the video meet the requirement of WhatsApp.
Otherwise, the resolution of the video will be decreased. In simple words, if you want to send extensive-size videos, you need to record low-resolution videos. 
How To Compress Video To Send On WhatsApp:
With the help of the given compressing tools, you can easily compress videos for WhatsApp.
1. Freemake Video Converter:

Freemake Video Converter is an entry-level video editing tool. Non-linear video editing tasks like rotating, cutting, flipping, and multiple videos in one file with effects can be done with this tool. It is one of the popular tools to compress video for WhatsApp online that keeps the quality high for any video.
⭐️ Features:
◘ Allow download videos from online platforms.
◘ Convert videos for any device, including Apple, Samsung, Nokia, etc.
◘ Upload videos directly to YouTube.
◘ Compatible with multiple Windows versions.
🔴 Steps to Follow:
Steps to use to compress video in lower size MP4 by using Freemake Video Converter:
Step 1: Open the Freemake video Compression toll on your PC.
Step 2: Include a video file through the +Video option.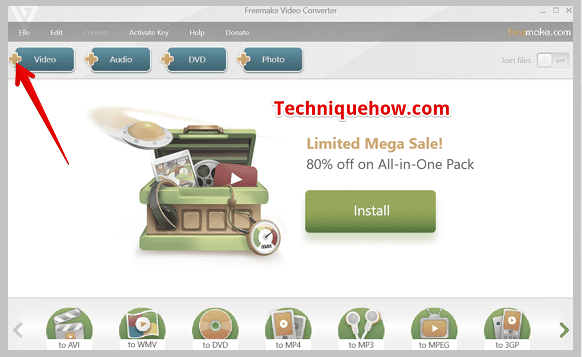 Step 3: Choose an output format and tap the size symbol.
Step 4: Tap a custom limit size (i.e. MP4) (it will give a clue about possible limits to keep the best video quality).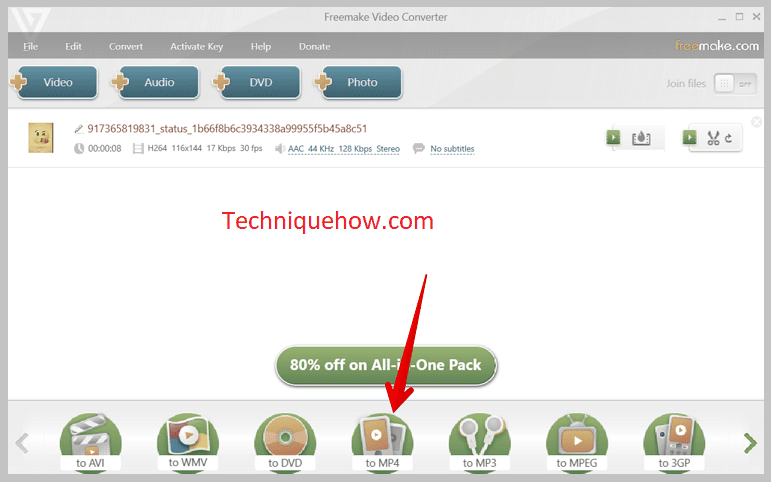 Step 5: Lastly, enter the Ok button to hit the Convert button.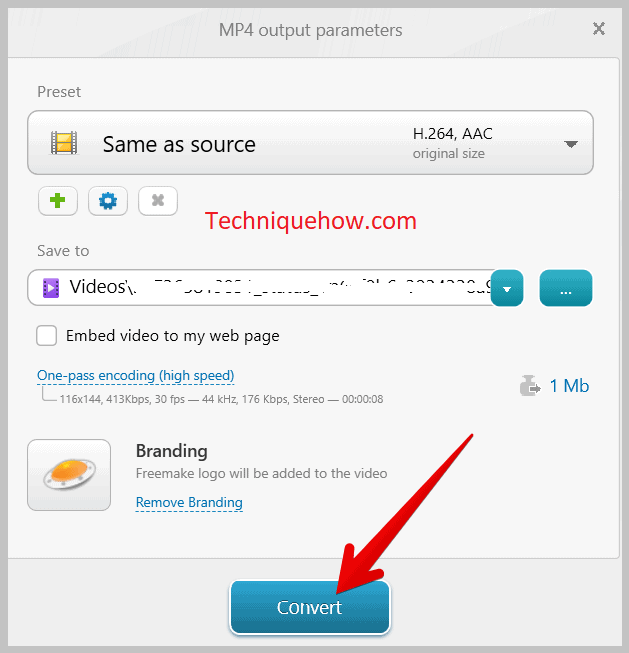 2. VEED.io:
FEED is the leading online video compression service; super easy to use and compatible with all file formats. Without losing video quality, you can compress video on Windows 10, iPad, MacBook Air, or any other mobile device by using VEED.io. But, that should be compatible with QuickTime, iMovie, and more.
⭐️ Features:
◘ Excellent for capturing raw video and compressing it to an ideal file size so you upload it to Whatsapp, Facebook, Instagram, etc.
◘ Compatible with MPEG, MP4, HD video files, etc.
◘ No compromise with video or audio quality.
🔴 Steps To Follow:
Steps to use to compress video in lower size MP4 by using VEED.io:
Step 1: Upload the file on VEED.io by clicking on the 'Upload Your Video' button.

Step 2: Choose the MP4 file from your folders.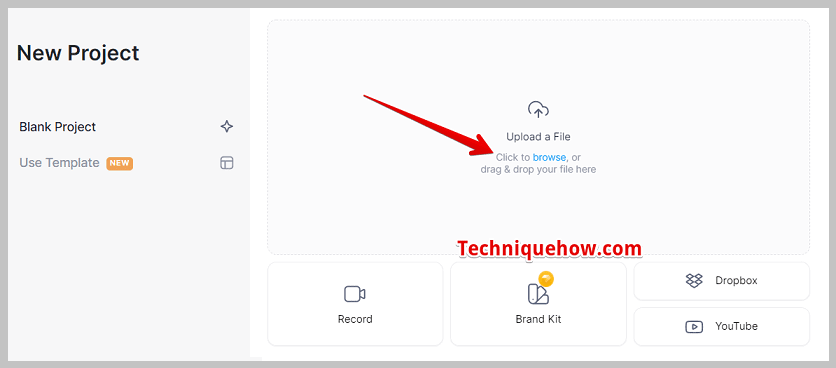 Step 3: Then, adjust your compression settings.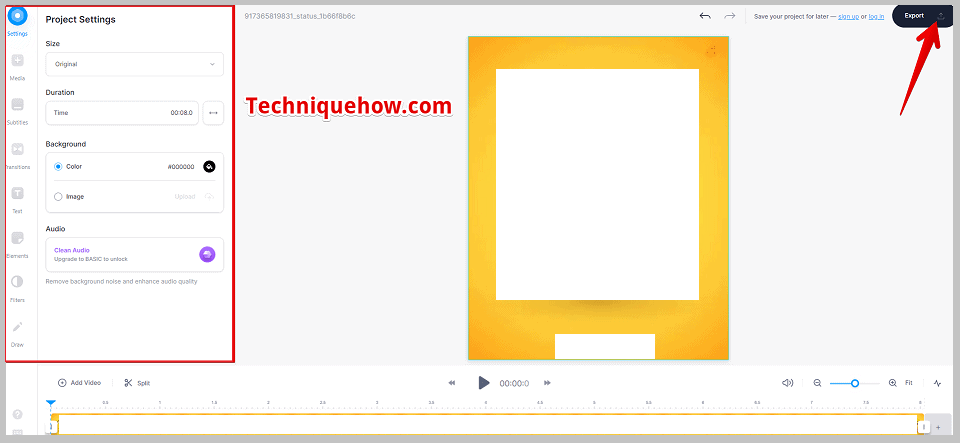 Step 4: Next, you have to save and Download your video.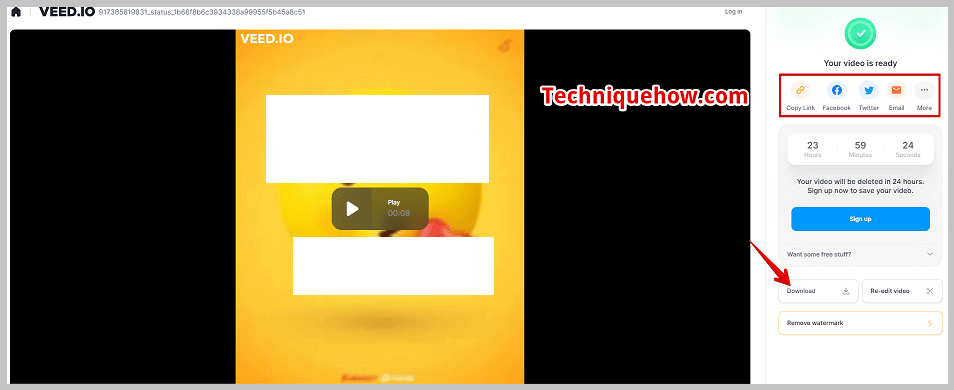 The video is ready for sharing on Whatsapp.
3. Final Cut Pro Compressor:
Final Cut Pro is a fine-tuning and editing software that involves tools for color correction and audio editing. The two leading of this tool include compressor 4 for advanced media encoding and motion 5 for professional motion graphics. With the support of 360 degrees, HEVC, HDR, and MXF output, and better efficiency and performance on Mac Laptop is the best way to export your Final Cut Pro projects.
⭐️ Features:
◘ Video on the High-Efficiency Video Coding format.
◘ Option to choose to embed caption Metadata in the deliver a separate file or an exported video.
◘ Embedding audio description when encoding a plethora of video file formats, including MXF, MP4, M4V, and MOV.
🔴 Steps To Follow:
Steps to use to compress video in lower size MP4 by using Final Cut Pro X Compressor:
Step 1: Add the source project/media.
Step 2: Once, you edit your project in this compressor, you'll be able to move further.
Step 3: Next, choose your file and tap on the Send To option.
Step 4: Then, tap on the compressor option.
Step 5: The Final Cut Pro size reduction will open automatically.
Step 6: Select the presents you want to export the video to your desired formats.
Step 7: Then, allocate the target for the finished files.
Step 8: Lastly, tap on the submit button in the Batch Window.
Just wait to transcode the final cut pro projects.
4. Media.io Video Compressor:
Media.io Video Compressor, which is a super yet simple Online Multimedia compressor, converter, and editor for all devices. You can fast alter audio, video, and images between multiple formats; reduce file size with high access and quality.
⭐️ Features:
◘ Comes with an intuitive user interface.
◘ Supports multiple popular formats for output and input, including WebM, MOV, MP5, MP3, AVI, PNG, etc.
◘ Trim, Crop, Rotate, Flip, and merge video files in a matter of seconds.
🔴 Steps to Follow:
Steps to use to compress video in lower size MP4 by using Media.io Video Compressor:
Step 1: Open the Media.io tool website and tap the +button, or hit to add the file.
Step 2: Choose Files to compress.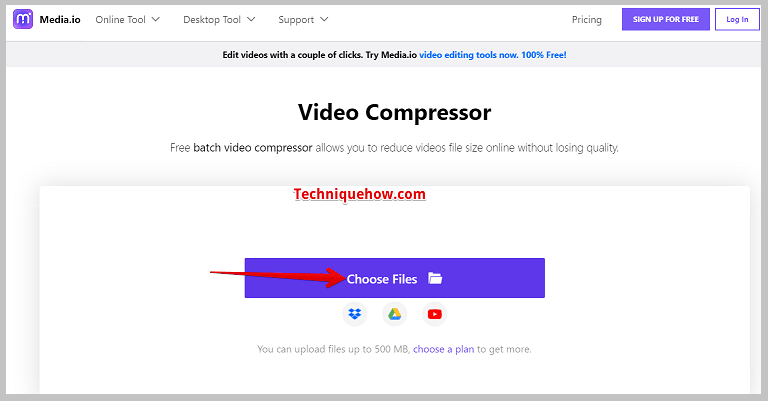 Step 3: Alter the video compression settings including reset size, format, and resolution.
Step 4: Choose the desired parameter as you choose to.
Step 5: Click on the COMPRESS option.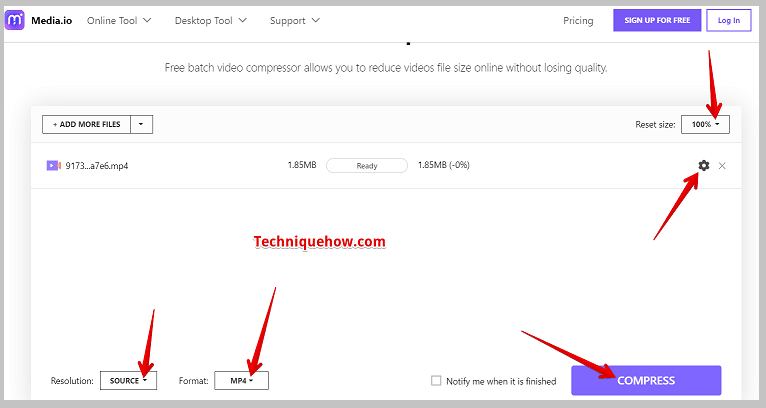 Step 6: Download > Save to Dropbox option.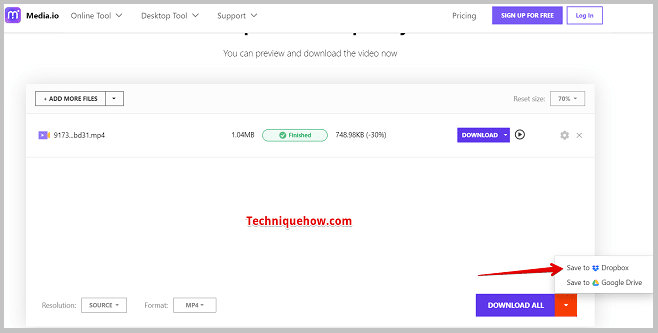 The Bottom Lines:
This article has given WhatsApp video compression tools, you can get things done in a matter of seconds without losing quality. Apart from the tools, you should know about some tricks to compress online videos for WhatsApp that are explained also.
Also Read: