Do you anxious about your damaged JPEG files? If your important images are damaged, that feels really disturbing. But, in this content, we are going to reveal the working methods to
repair corrupted photos
.
It is a common factor these days. But, here you will find the solution for your corrupted pictures as well as you can apply these methods to your damaged videos and other file types.
There are many ways you can recover these corrupted jpeg files. The photo file can be repaired by using a software called Stellar Phoenix which you can run on your Windows 10 PC.
However, some online sites are available to repair the corrupted photos as well.
If you just recovered your files and found it damaged then also this process might help you.
How to understand that your file is corrupted?…
When you keep some files on the hard-drive or any flash drive, you may face that some images don't open or look like cracked. Those are called corrupted images. Now you will find some easiest ways in this article to fix these dead images.
Fundamentally we are aware that photos are normally in JPG, JPEG or PNG format. It is an incredibly lighter configuration that is the reason the pictures get damaged easily.
If you open these pictures on a regular basis or once a month, then it will not be damaged so easily. But, if you effectively committed the error, then we have amazing few techniques for you with the goal that you can bring back your pictures to its previous state.
Here in this content, we have shown 3 ways to fix the file.
Repair with Stellar Phoenix JPEG Repair
Repair Images Using Command Prompt
Fix Corrupted Images Online
Corrupted photo Recovery with Stellar Phoenix JPEG Repair
Stellar Phoenix is the best jpeg repair software. Stellar Phoenix has many types of recovery software. You can easily get back your corrupted pictures using this popular software.
At first, download Stellar Photo Repair (for both Mac & Windows) and then install and open it.
Then click on the Add file. After that browse that location where is your corrupted image file is located. Then just select that file and click open.

After that, you will see your corrupted picture selected in this software.

Then just click on the repair button. It will take few seconds to repair then save the image.
So, this is an easy way to fix a corrupted JPEG file by using this Stellar Phoenix software.
Use Command Prompt to Fix Damaged JPEG Files
The command prompt is a very powerful function to repair any file on your PC or laptop and also it is very reliable. If you do not want to use any application then you can use this method efficiently.
At first, click on your Windows Start button then search for CMD. Now right-click on it and then click on Run as Administrator.
After opening the command prompt just type sfc/scannow then heat enter button. It will take a few minutes to survey your computer drive.

Note: If this system finds some corrupted files, then it will ask you to restart your computer. Otherwise, it will tell you that Windows Resource Protection did not find any integrity violations.
After completing this method, you will get a hard scan of all your corrupted files on your PC. This approach also fixes silly problems that corrupt a file.
Fix Corrupted Images Online
The online process is very easy to use. Here you can try to convert the file to another file type to see if the problem gets fixed. You just follow this simple step-by-step process below to complete. You need a proper internet connection before starting these steps.
At first, connect to the internet connection then start any internet browser and go to the online-convert site.

After opening the website choose the image file format from the left side on that webpage. As you can see we have chosen the PNG format.

Then select the file from your PC which you want to convert to fix the error. Then click on the Convert button.
After that, you will see it will start converting and will be downloaded automatically to your computer. So by using this process, you can easily repair your corrupted images. You can fix the error for you video files also by following the same process.
The Common Reasons Behind This:
If you are looking for reasons for 'What Causes a File to be Corrupted?' or 'What Makes the Corruption for Pictures?' then we are going to discuss some useful points here. There are many several causes that harm an image file.
Almost everyone likes to save a huge number of pictures on their memory cards. Why not that? A picture is an excellent reminder of your old memories. But, after a long time, when we try to see those images again, we see a cracked blank image.
Naturally, when a file becomes corrupted, it cannot be obtained back and it is a common problem that has been faced by everyone. Nowadays there are different ways to save your important images from being corrupted along with that also have some reasons which corrupt the images.
Here, we have explained the three main reasons for this:
1. Wrong Portion of Hard Drive
The hard drive is the best storage place where we naturally save our image files. But after using for a long time, the hard drive also goes to the endpoint age. When users save their files to a wrong portion of a hard disk, then it will corrupt automatically.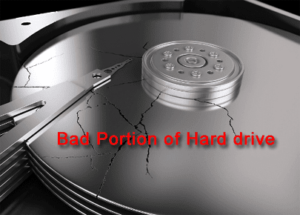 Naturally, users do not know which portion of the hard drive is bad or unstable. So when you save your picture files on the hard drive then open it once from that drive so that you can be assured that the image file has stored in a perfect portion of the hard drive.
2. Bad CD or DVD
Maximum numbers of people are used to save their important files to a CD or DVD. It is a very secure place and you can also carry the CD or DVD to everywhere. That is why a huge number of people who want to save a significant number of pictures on memory, use a CD or DVD.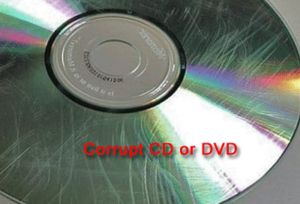 But, sometimes, we also have found that images are being corrupted in that place also. There may be many reasons for that. Maybe the CD is damaged or maybe be there are some scratches on CD that cause to not open the images properly. Also not using the CD/DVD for a long time causes this problem.
3. Files Infected by Viruses
You know it very well that viruses can damage any file on your computer or any storage place. So if you got some corrupted image-files, it may be infected by a virus. It is also possible that a virus may remove any program from your computer if the storage is infected.
Not only the images are important in your life, but there are also some important document files that can easily be damaged by these viruses. That is why you should use antivirus on your PC or if you already have then scan your computer regularly so that you can prevent this problem from occurring.
These are the main reasons which infect the files easily and using any of these methods above to fix the corrupted files, you will surely get it fixed.