Your Quick Answer:
To create and use a Facebook avatar, you have to follow a bit long process because you can choose each tiny detail of your face in your Avatar. In addition, it can be added to outfits, headwear, and accessories.
To get your own Facebook Avatars, you need first to get the latest version of Facebook. Now, you can proceed with some simple steps and can customize the Avatar from your desktop, Android, or iPad.
Although these features show up in your app, if it's not, then you can do some simple ways like update, reinstall, clear cache, or use messenger to create your Avatar.
In this article, you'll learn to create your own Facebook Avatar on a desktop or on your Android or iPad device. In addition, this article shows the reason for not working on Facebook Avatar and how to fix it.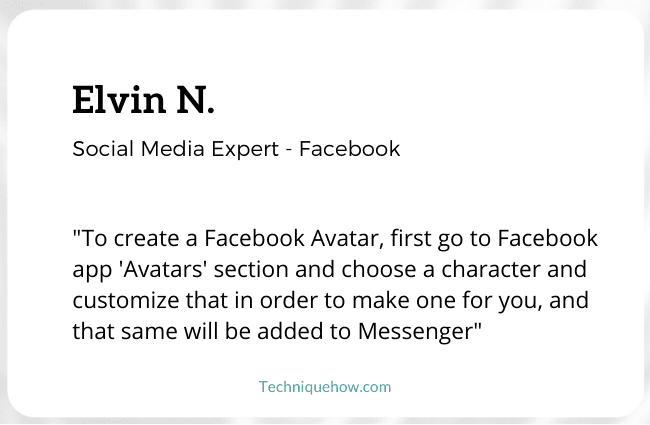 How to Make Facebook Avatar on Desktop?
Unfortunately, the thing is, Facebook has not yet launched any official way for creating a Facebook avatar on a desktop PC or laptop like Bitmojis, but still, after lots of searching, we discovered how you could use a Facebook avatar on your desktop Facebook.
However, Facebook has not enabled a way to create a Facebook Avatar from the desktop, and it isn't very pleasant for those who do not use Facebook on their mobile device. But after creating your animated version from Android or ios, you can use the same avatar stickers in your chats and comments from your system.
In addition, once you have successfully made your Facebook Avatar from your Android or iOS device, you can enjoy the Avatar sharing on posts, chats, profile pictures, and comments from your desktop without any hustle.
To get these avatars or stickers on Facebook for desktop,
Step 1: Firstly, open Facebook chat, or comment on the desktop.
Step 2: Then, you need to click on your stickers icon.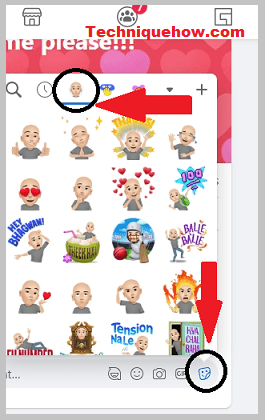 Step 3: Finally, slide it to the avatar icon and enjoy sharing.
How to Create Facebook Avatar on Android?
Let's discuss the step-by-step guide for how you can create your own Facebook Avatar to share with your family and friends on Facebook.
Step 1: Firstly, log in to your Facebook account on your device.
Step 2: Secondly, go to the Facebook app menu from the three horizontal lines icon.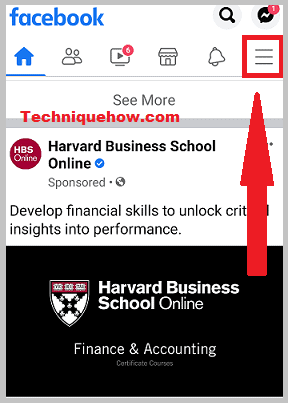 Step 3: Then, scroll down and tap on "See More".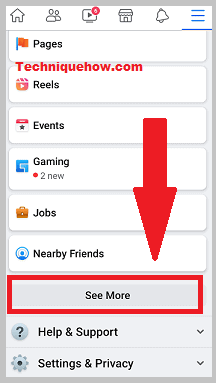 Step 4: Further, select the "Avatars".
Step 5: Furthermore, tap "Next" to start creating your Avatar.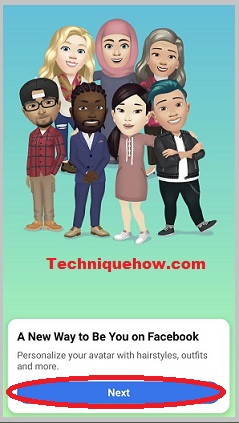 Step 6: On the next screen, you need to select options of the character you desire
Step 7: Finally, tap on the next right icon to move to the next option and create your Avatar as per your desire.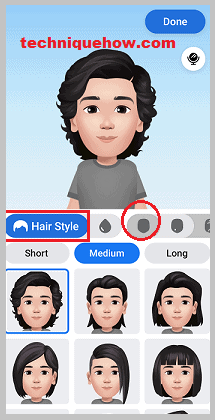 Choose your Skin tone
Select your favorite hairstyle in short, medium, and long hair.
With the droplet icon, you can change your hair color.
Now, Choose a face shape.
Choose the complexion and freckles or a beauty mark
Even add the face lines if you want.
Choose the eye shape and eye color.
Select makeup.
Choose your eyebrows shape and swipe right, and choose its color.
Select glasses or without glasses.
Choose a nose and mouth.
Then, add facial hair if you have one.
Select your body shape.
Finally, choose an outfit and accessories.
Step 8: Finally, tap "Done" from the top of the screen, then click "Next" to create your Avatar.
How to Make Facebook Avatar on iPad?
You can make a Facebook Avatar through an iPad by following the below step-by-step guide.
Step 1: Firstly, Open the latest version of the Facebook app and log in to your account.
Step 2: From the lower right corner of your iPad screen, tap on the "menu" presented in the three stacked lines icon.
Step 3: Next, scroll down and search for "See More." Tap on see more to open more options.
Step 4: Then, tap on "Avatars".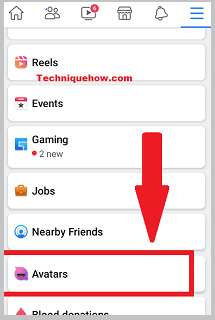 Step 5: Furthermore, Select your skin tone and tap "Next" to make your Facebook Avatar.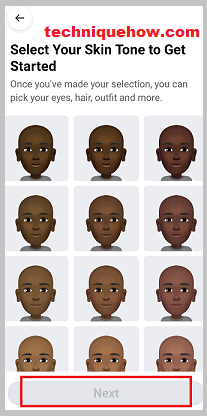 Step 6: Now, you can customize the features the way you want them to be. Choose the hairstyle, face and eyes shape, eyebrows, eyewear, nose, lips, facial hair, and you can choose the color of hairs, eyes or eyebrows, etc.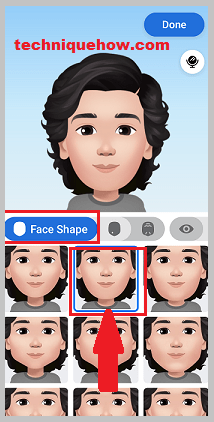 Step 7: Apart from facial features, you can choose your body shape. Facebook Avatar can get dressed in outfits, headwear, and accessories.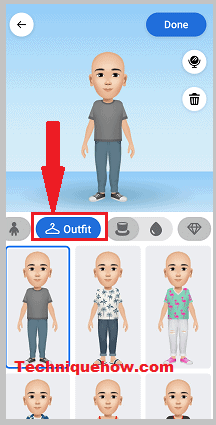 Step 8: After customizing as per your desire, check "done" from the upper right corner.
Step 9: Finally, choose "Next" then "Done" to create and save your Facebook Avatar.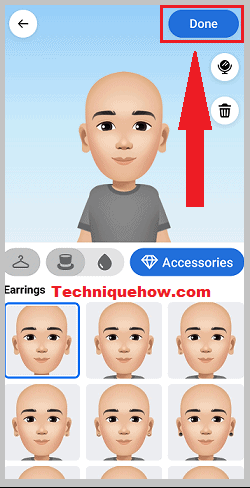 Facebook Avatar is not Working – How to Fix
If you are impressed with Facebook's new feature of Facebook Avatar and want to make your own, but somehow your Facebook Avatar is not creating.
Let's see what the reason can be and how it can be fixed:
Avatar features require the latest version of the Facebook application to work correctly. Check on the App store for Facebook application updates. If you find any update, update it and make your Facebook Avatar. But if you don't see any update, move to the second point.
The other reason might be you are using a Facebook lite application on your device. Facebook Avatar features show on Facebook applications, not on Facebook lite so, install Facebook to make your Avatar.
If Facebook keeps showing errors, Open your Messenger comment composer and tap on the "smiley face" button. After That, in the sticker tab, tap on the "Create Your Avatar!"
Sometimes because of technical issues, it does not work; it can be fixed by going to your android or iPad settings, then, selecting applications and opening the Facebook application, "Clear cache" from storage. Remember your login details before doing this.
The last option for making your Facebook Avatar work properly is to uninstall the application and reinstall it from the App Store or Google Play.
The Bottom Lines:
This article explained the best steps and the methods that you can use in order to create a Facebook avatar to use on your Messenger or for other purposes.
Also Read: