✎ Key Points:
» To delete messages from both sides on the Instagram web, open the Messages section, and move the cursor to the specified message.
» Tap the three dots, and then tap the 'Unsend' button to move the message from both sides.
🔯 Does Blocking them Remove the Messages?
The Instagram blocking feature will only ensure that the blocked person will not be able to find your Instagram account or text on Instagram in the future. It will not delete the conversations that you have sent to them. You have to unsend the messages from the Instagram DM (direct message) section.
Note: Before you block, positively unsend the messages from your conversations and then delete the entire conversation in order to ensure that the messages are deleted from both sides, otherwise your messages will not be removed.
How To Delete Instagram Chat From Both Sides:
Follow the steps below:
Step 1: Log in to Instagram.com & Go to DM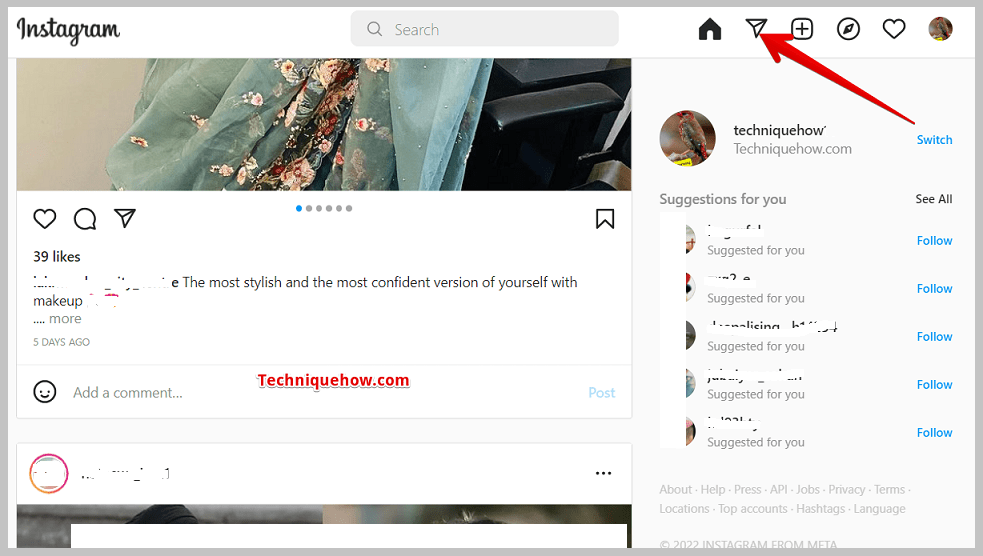 Open your Google browser on your desktop and log in to Instagram.com with your credentials. After that, you will be redirected to the Instagram home page. At the top of the Instagram home page, there is a bar where you can see some sections like Home, messages, posts, search, profile, etc.
◘ Tap on the Paperplane icon and you will be redirected to the DM.
◘ Now open any of the chats that you want to delete messages from.
Step 2: Click Three-dots on the Message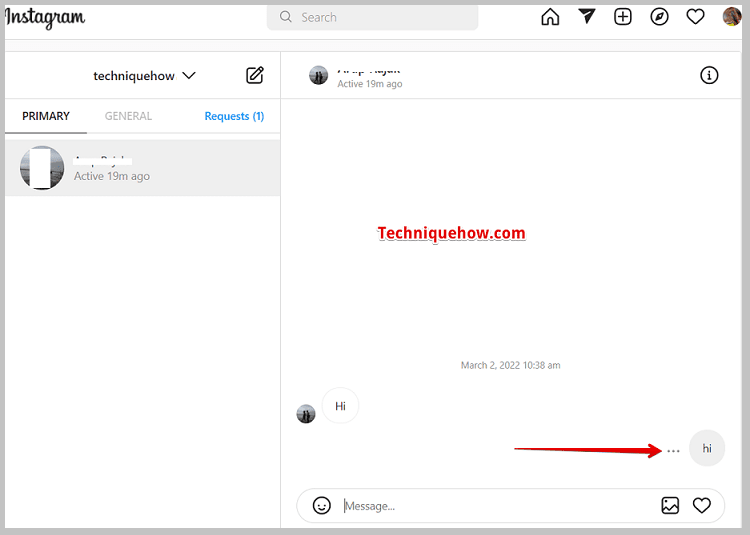 After opening the chat, move your cursor to the message that you want to delete. When you set your cursor on the particular message, there will be a pop-up containing stickers, a reply, and 'three-dots' options. Tap the three-dots icon.
Step 3: Tap on 'Unsend' to delete for both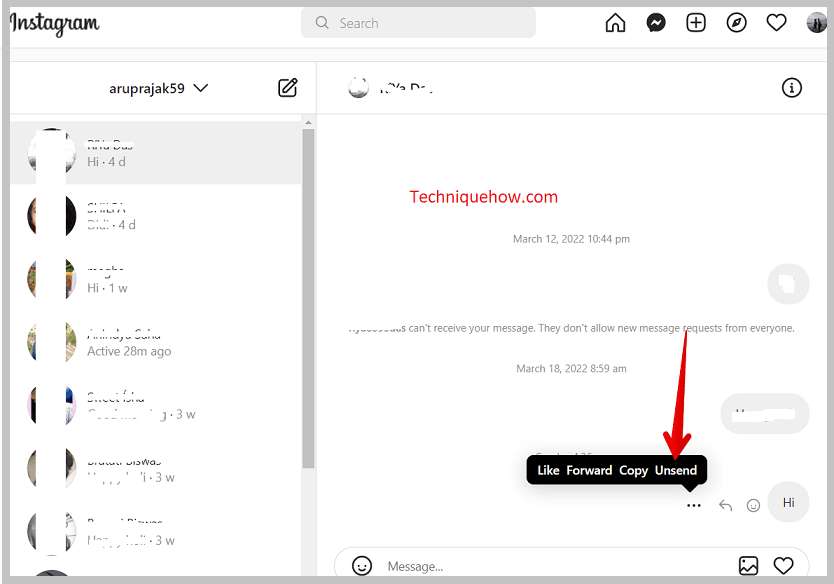 If you tap on the three dots option, there will be a pop-up showing i.e. Like, Forward, Copy, and Unsend. Then to delete this message for both sides, tap on the 'Unsend' option.
If you want to delete multiple messages, then each time set the cursor to the messages, tap the three dots button, and tap on 'Unsend'. That's how you can delete all of the messages that you have sent to both sides.