✎ Key Points:
» There is only one direct way – You can see someone's Discord account information just by joining a group and typing their name to find the user.
» You can use DiscordLookup (available online), in order to find Discord user details just by name or username.
» To find someone's Discord account without their username, search for their name in the "Friends" option or sync your contacts and check from there.
⚠️ Note: The tools mentioned here are given as educational guide purposes. We respect user privacy thus not intending to find someone's private details.
Discord User Lookup By Name Or Username:
You can try the following tools below if you want to find more information like the creation date, profile picture, and banners of any Discord user.
1. Searching in Groups
You can use this method to find a Discord user by their name or username if you share a common server or group.
🔴 Steps To Follow:
You can now try the following steps below:
Step 1: First of all, make sure you are a member of the same server or group as the person you're looking for on Discord.
Step 2: Then, just go into the server or group and locate the search bar.
Step 3: Afterward, type the name or username of the person you want to find into the search bar and press Enter.
Finally, their profile would show up in the search results if they have not restricted this feature in their privacy settings.
2. DiscordLookup
Here, you can also use the tool to find the creation date, and profile picture of a user.
🔴 Steps To Follow:
Step 1: Open this link on your browser: Discord Lookup.
Step 2: On the website, click on the search bar, which says "User ID". Type out the User ID of the Discord account you want to stalk.
Step 3: Click on the "Fetch Discord Information" option in the center, right below the search bar.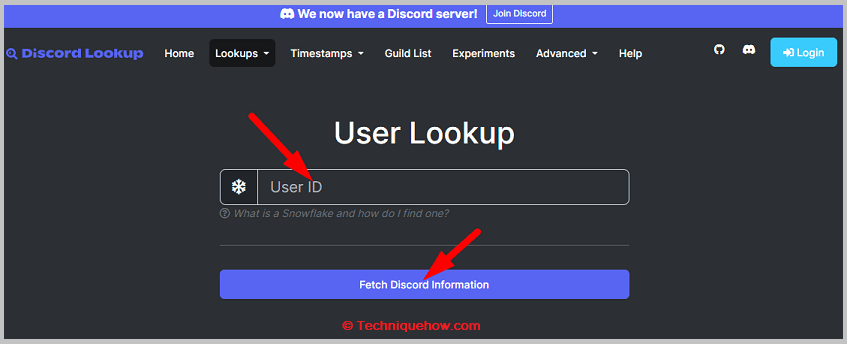 Step 4: The profile will appear. Click on it, and the page of the account will appear. You can see anything from that account, and the user won't know.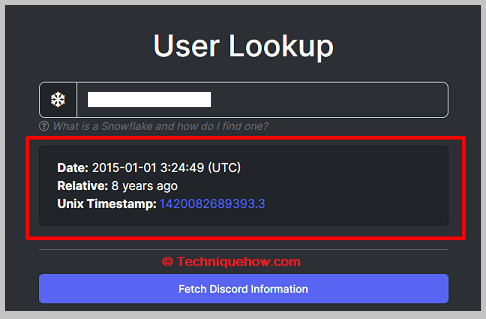 Frequently Asked Questions:
1. How to find the Discord ID from the username?
The only way to find someone's Discord ID is by selecting the "Copy ID" option. To do that, you need first to open Discord and click on the profile picture of the targeted person's account whose ID you want to get.
You will see three dots on the screen's top right-hand corner. Click on that, and a small list of options will appear. Click on "Copy ID", and the ID of the respective account will be copied to your clipboard.
2. How to find a Discord user without a tag?
One way to find someone in Discord without knowing their tag is to go to "Friends" and type their name out. You might find their account this way.
Otherwise, if you have them in your contacts, you can open Discord on your mobile phone by going to the "Friends" option and clicking on "Find your Friends". This will sync your contacts with the Discord friends list, and you might find them there.