There are many online tools and extensions available for downloading & exporting user tweets into Excel. Online tools such as Vicinitas and Twdocs are used to export tweets into excel.
To download and export all the tweets, you need to put the Twitter profile URL on the tools and then search the tweets and then export those to an excel file.
In this article, you will get the tools, i.e. Vicinitas, an online tool helps us download tweets and export them into excel.
Download All Tweets of Twitter User into Excel:
There are some tools that you can use in order to download all tweets into excel.
Let's try the below-mentioned ones:
Tool: VICINITAS.IO
It is also a well-known tool for tracking hashtags, keywords, and accounts on Twitter and also to discover what's trending among the audience.
Let's learn how to download and export the tweets.
Step 1: First of all, for using the Vicinitas online tool, you need to first create an account. Go to the official website of Vicinitas: www.vicinitas.io to sign up there.
Step 2: On the right side of the screen. You will see an option saying, "sign-in".
Step 3: Tap on "Sign-up" and create an account.
Step 4: After creating an account, come back to the home page and again, tap on "Sign-in" and now add your Vicinitas Username & password.
It will take a while to authorize your Vicinitas account and then you can easily do your download & export work.
1. Export User Tweets:
Once after creating and signing up, on the home page, select the option "User Tweets".
Step 1: On the search bar, "type the username" of the Twitter account you want to download tweets. Ex- @NASA
Step 2: Then press the "Search icon".

Now, the downloading process will start, and in a few seconds, it will download the last 3200 tweets. On the screen, you can see the process.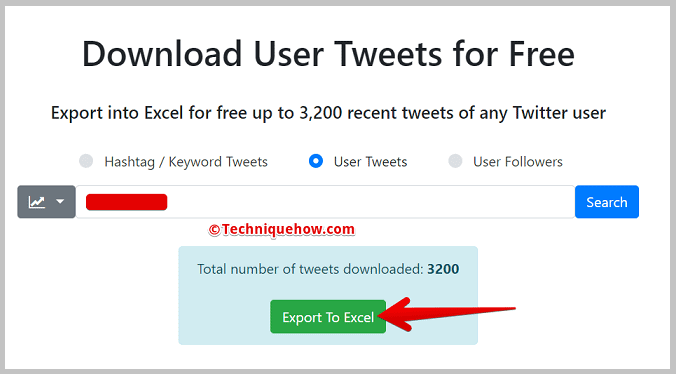 Step 3: Now, click on the "Export to Excel" button.
When the download process will get complete, this "Export to Excel" will become visible, click on it. Creating an excel file will take a few moments.
Step 4: Check your Download section.

Completion notification will appear on the screen. Then go to your device's download section, where you will find a downloaded excel sheet, tap and open the sheet.
2. Export your Followers List:
On the home page of Vicinitas, select "Followers List".
Step 1: Enter the username of the Twitter account, on the search bar, you wish to download and export the tweets. Ex – @NASA.
Step 2: Hit the "Search icon".

To download, it will take a few seconds, also you can see the process. At once, you can download 5000 people from the follower's list.
Step 3: Next, click on the "Export to Excel" button.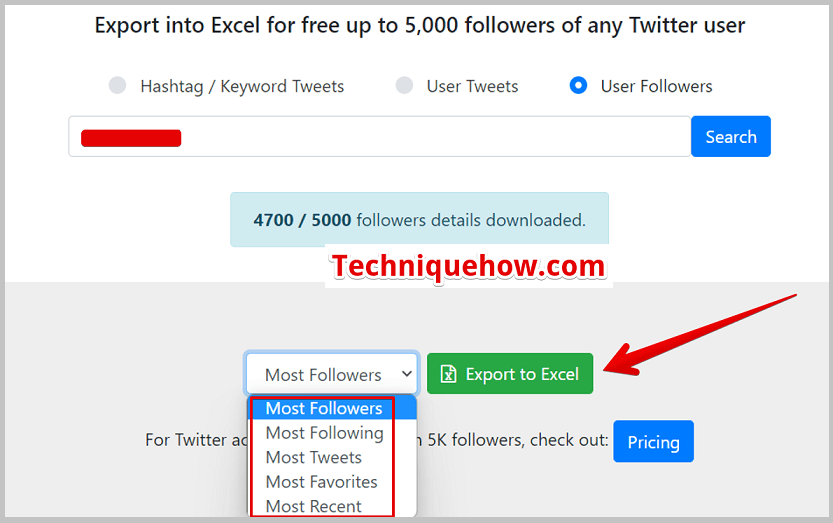 It will take a few seconds for creating an excel sheet.
Step 4: Check your download section.

Completion notification will appear on the screen once the Following list is exported & saved to the device.
How Many Tweets can be Downloaded at Once?
From API, you can download 3200 tweets at once. However, if you want to download more then, you have to buy a paid version of the online tool.
Also, there are so much 3rd party online tools that offer a feature to download the tweets as per your requirement, i.e., filtered tweets. One such online tool is "Docteur Tweety".
On the Vicinitas tool, you can download and export 3200 tweets from the "User's tweet" section, and around 5000 people from the "Follower's list" section.
Download Tweets from Archive Option:
Downloading tweets from your archive section is not at all a difficult task.
You just need to follow the steps instructed below:
Step 1: Open your Twitter account & log in.
Step 2: Click on the "Settings and Privacy" option.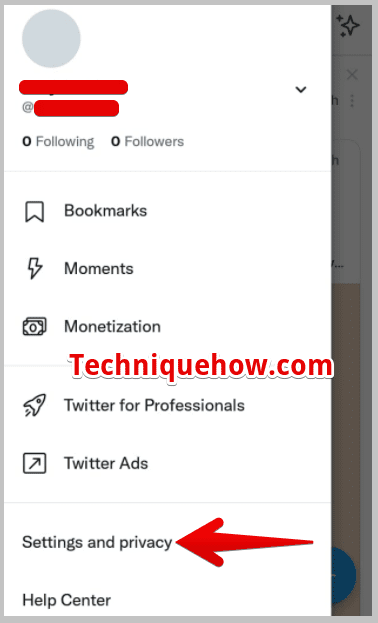 Step 3: From the next page, tap on 'Your account'.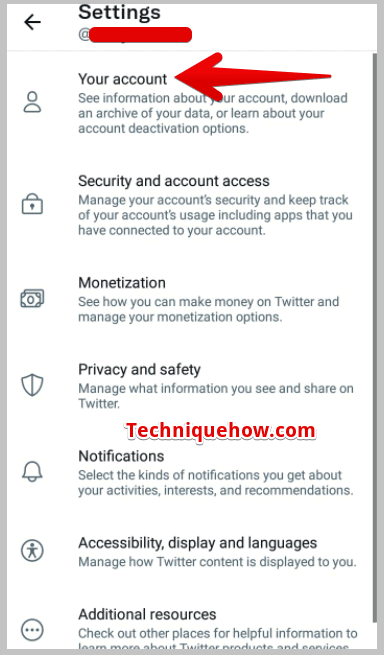 Step 4: After this option, you will see the option "Download an archive of your data" section.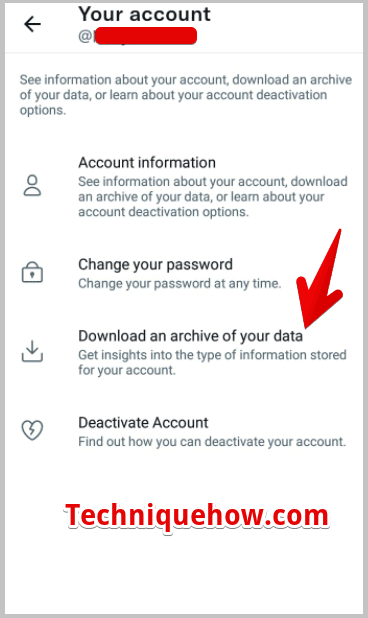 Step 5: Just tap on the option for which you will be asked to enter a password to verify.
Step 6: On the next page, confirm your email ID and tap on the 'Send code' button.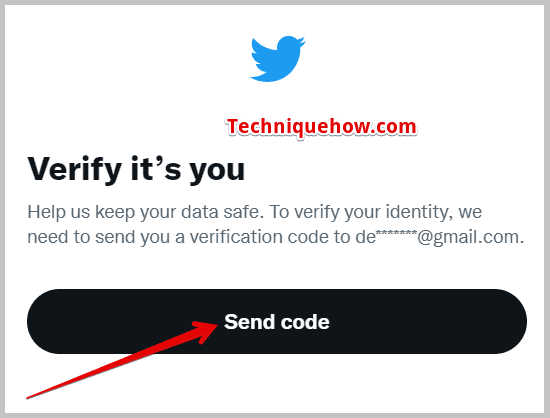 Step 7: Now, enter the code and you have to tap on the 'Request archive' option.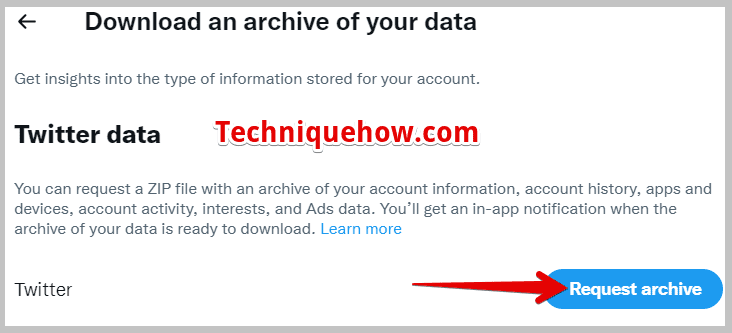 The archive will be downloaded in a zip folder. Extract the zip file with a right-click and save it to a new location and there you have your archive tweets.
2. ZIP to XLS Converter:
To covert a Zip file to an XLS, you will need a converter. You will get this converter online. Using an online tool such as 'esyZip', you can quickly convert your zip file into XLS.
Follow the steps:
Step 1: Visit the official website of ezyZip, www.ezyzip.com.
Step 2: On the home page, find the option saying – "Converter".
Tap & select the option zip to Xls.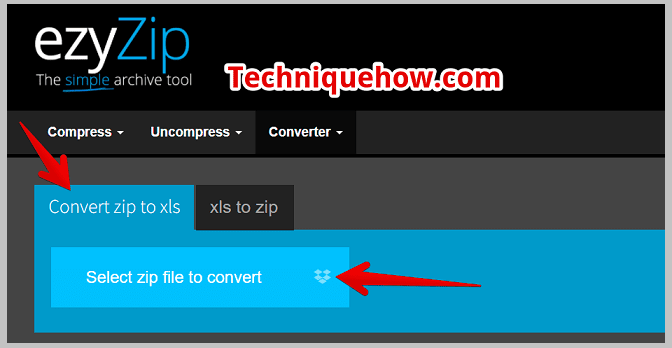 Step 3: Next, click on "Select zip file to convert".
It will take you to your "file explorer" section.
Step 4: Add the zip file you want to convert.
Tap on > Covert and then > Save.
In just a few seconds the converter will convert your file into .xls format and it will get saved to your local drive.
The Bottom Lines:
This article explained the steps that you have to take to download all the tweets of someone else on Twitter and in your case get the archive data and find the stuff from there. The tools mentioned here are the best in this case, and detailed steps are given.
Also Read: