Your Quick Answer:
If your Facebook marketplace is blocked or not available and showing an error that you had set up before then maybe you have violated Facebook marketplace policies.
To fix the Marketplace that isn't available to you, first, see the reasons stated on your profile for your Marketplace and then place a review request to Facebook.
Now Facebook has many restrictions to sell products and if you are not violating these policies, your access will definitely be restored on Marketplace.
If you're seeing that your Facebook marketplace isn't available then you have different reasons and there are a few types of errors that marketplace users face.
How To Fix Facebook Marketplace Request Review Not Working:
The Marketplace feature of Facebook is an easy way for users to buy and sell their products. However, If you don't see your Marketplace or it is not available due to some other reasons, you can try these options and get your problem sorted.
1. Logout & Log in Again
If Marketplace was not available due to a temporary error you can simply just log out of your Facebook account and log back in again.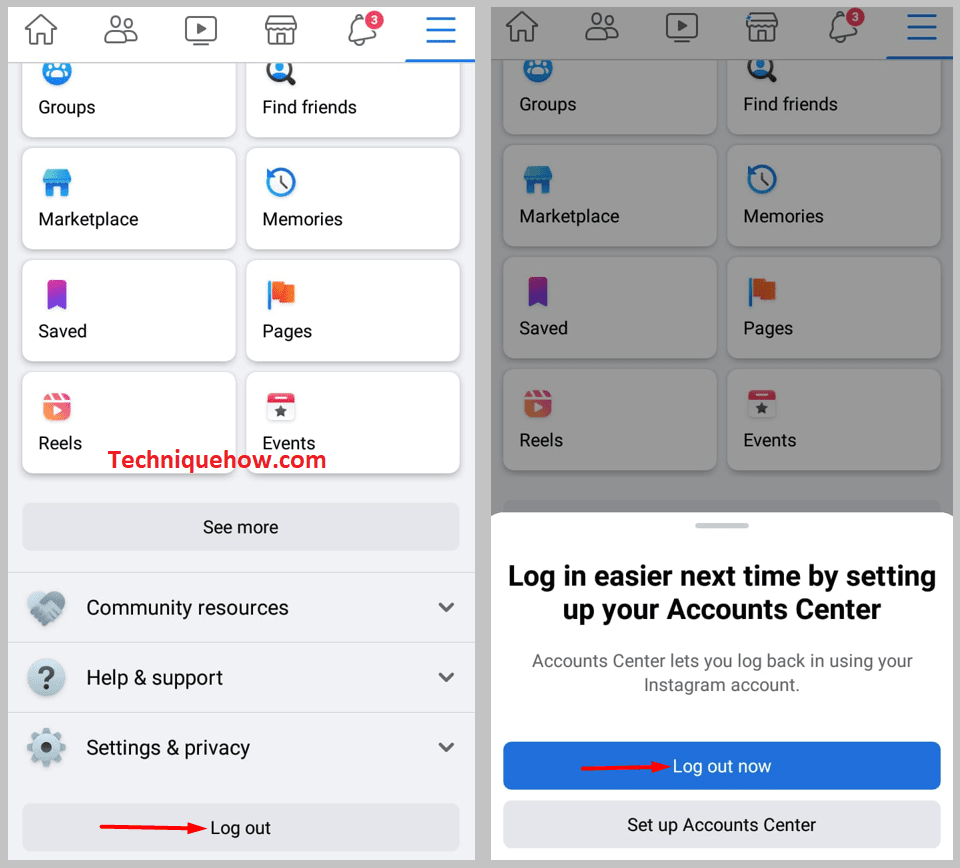 This was merely an error and is easily resolved by logging out for some time and then logging back in.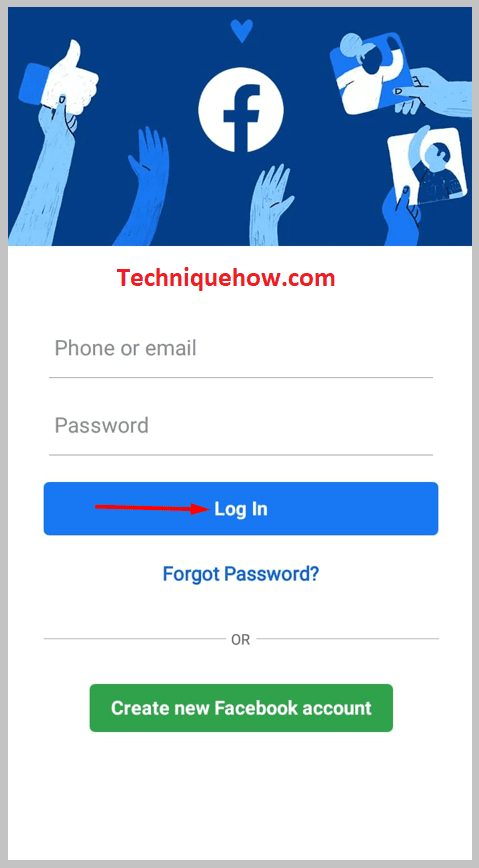 2. Ask Facebook Ads Team
As you know Facebook marketplace products now can be shown in Ads and it will show the 'Sponsored' tag below the post.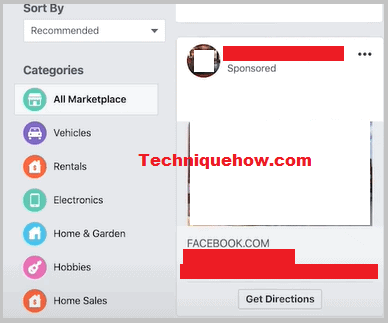 If your market is not accessible then just reach out to the Facebook Ads team or business team that you want to place ads for your market products that you've on your marketplace but it is blocked.
Now, request the team to review it right there and restore the access. They will just register a request and then the respective team will mail you in a few days that your access is restored.
3. Report to Facebook Help Repeatedly
Even after this if your problem is not resolved, try reporting your issue to Facebook help as many times as possible. This will help you make your issue noticed on Facebook. You should constantly keep reporting your issue unless it is noticed and has been resolved.
To report to the Facebook Help team to fix the Marketplace issue,
Step 1: Firstly, tap on the 'Request Review' option of groups on Marketplace.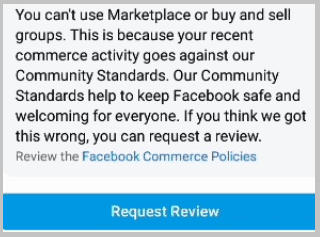 Step 2: Fill out the review form and describe the products that blocked your marketplace.
Step 3: After 24 hours, if everything looks fine from the Facebook team you will receive a reply that the access is restored.
That's all you have to do multiple times if that does not solve on the first try.
Why does the Marketplace isn't available to you:
If you're selling something on Facebook from the marketplace and you have access limited to the Marketplace then this might be due to different reasons.
If you have violated any policies or did not meet the age limit, in those cases your Marketplace can be blocked.
Let's look at the reasons in more detail:
1. Your browser Failed
This happens on your Desktop and is not a server-end issue you can just try fixing this by reloading the page on the browser. This normally happens if your browser fails to execute certain HTML on the web, you can just try another browser i.e. chrome.
2. The Marketplace is deleted by Facebook
This may be possible if you have not been using the Marketplace for a long time or using language that is not supported.
There are also other reasons behind blocking the Marketplace on Facebook, if you're selling restricted items on Marketplace or have violated any policies on Facebook Marketplace, then your Marketplace access might be restricted or blocked.
3. Your Age is an issue
If you have not met the age limit in order to create and sell stuff on Marketplace then you're still not as per the standard rules and your Marketplace account might be locked until you reach the age limit and submit a review request then.
Mostly, these are the main reasons that create Marketplace is blocked from access.
There are three different stages of review, and if two of these are denied your restoration then your Marketplace would be permanently blocked.
You can just tap to request a review on the error message.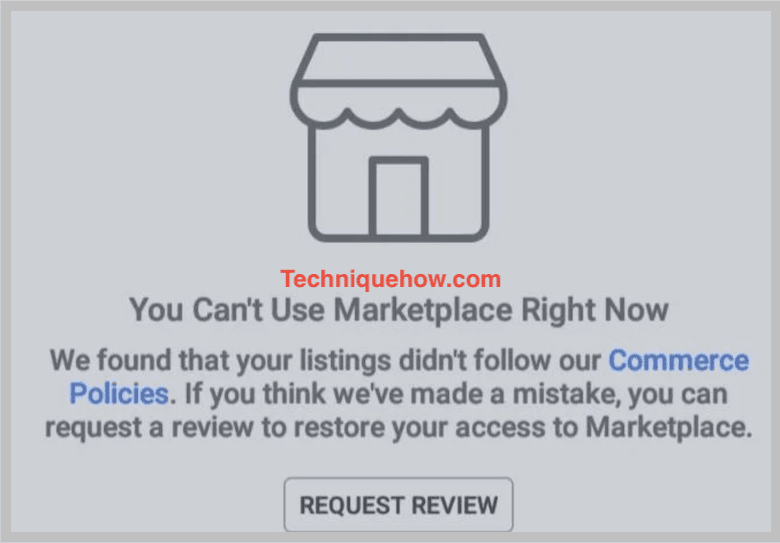 After the review of the first one, you will be informed what changes may be required, and once you set up those, just proceed with the next review.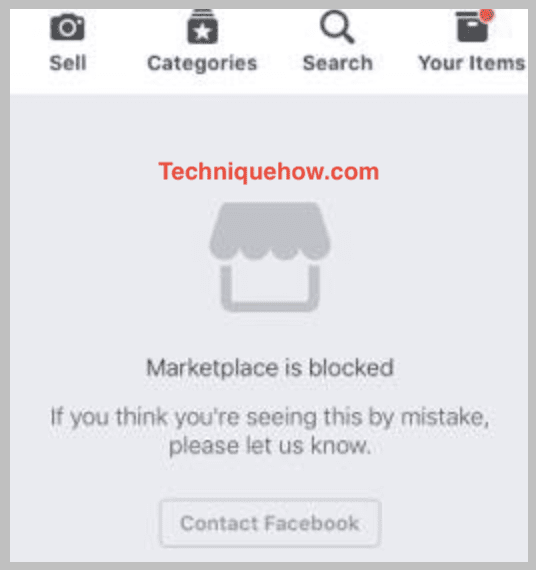 Now, the final decision is made and you will be informed if your marketplace is restored or not.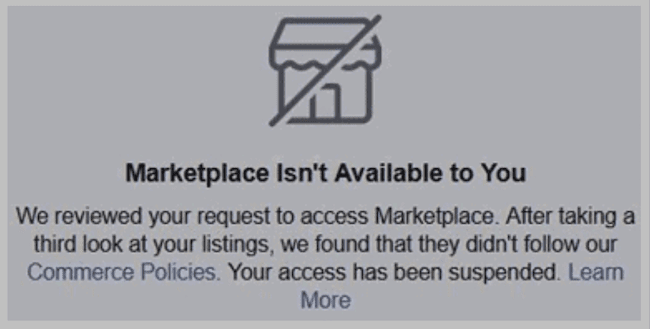 Like, if you see it is showing that it's not recovered on the third review then the block might remain permanently.
Facebook Marketplace Management Tools:
These are the tools you can try to manage your Facebook marketplace in certain ways that would manage in a better way & increase revenue:
1. Webfx
Webfx marketplace management can help you handle your Facebook marketplace more professionally. This tool needs you to connect your Facebook account to it.
It lets you increase your sales revenue and engagement on the Facebook marketplace. It's an award-winning marketplace service.
🔗 Link: https://www.webfx.com/social-media/services/facebook-marketplace/
🔴 Steps To Use:
Step 1: You need to open the WebFx software from the link.
Step 2: Then you need to click on Get a proposal.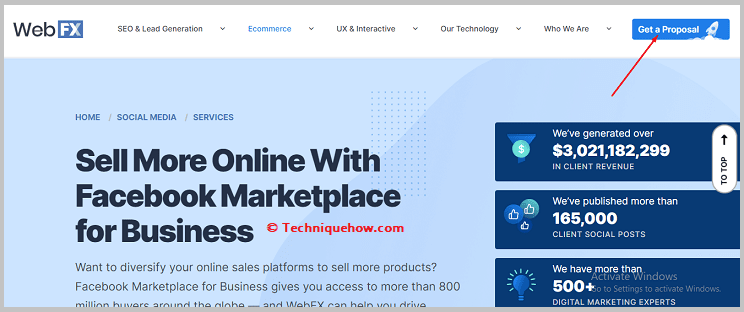 Step 3: Enter your work email ID.
Step 4: Then enter your full name, website, company name, and phone.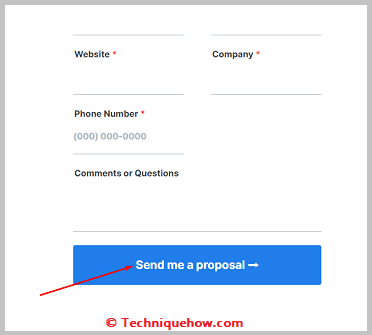 Step 5: Click on the Send me a proposal button.
Step 6: Next, you need to buy a package to create your Webfx account.
Step 7: Then, connect your Facebook account to your Webfx account so that you can use it for managing your Facebook marketplace sales and increasing its revenue, etc.
2. Leadsbridge
You can consider using the Leadsbridge software to increase your Facebook marketplace sales. It's a very reliable tool that lets you connect your Facebook account to it. It has more than 380 marketing integrations that can help you handle your marketplace better at an affordable rate.
🔗 Link: https://app.leadsbridge.com/bc/lb/facebook-marketplace-ads/activecampaign/
🔴 Steps To Use:
Step 1: You need to open the Leadsbridge tool from the link.
Step 2: Click on the SIGN UP FOR FREE button.
Step 3: Then you need to enter your name and email address.
Step 4: Agree to the terms and conditions.
Step 5: Then click on Continue with email.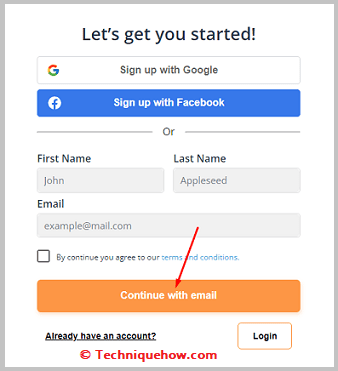 Step 6: Next, you need to buy a plan to activate your Leadsbridge account.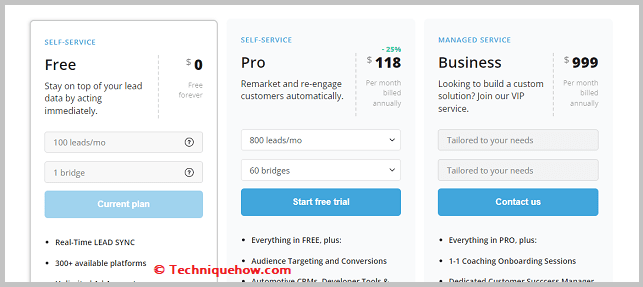 Step 7: Connect it to your Facebook account to use it for handling your Facebook marketplace professionally without getting blocked.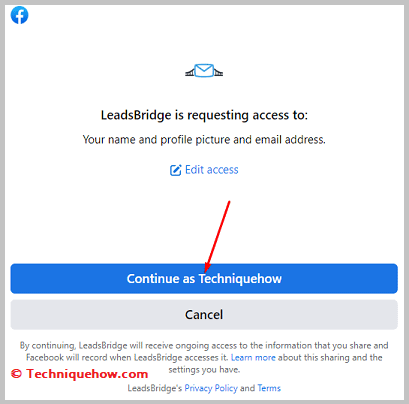 🔯 Where is the Facebook Marketplace option Located:
The first thing you should where is the marketplace option on your Facebook you should look for from the settings or sidebar. If you can find the option and then it shows any error then this needs a fix otherwise if you want to just find the option, let's follow some simple steps.
🔴 For Desktop:
If you want to go to the marketplace option from your Desktop:
Step 1: First, open Facebook on your browser then just look at the sidebar.
Step 2: The 'Marketplace' option will be visible there on the sidebar.'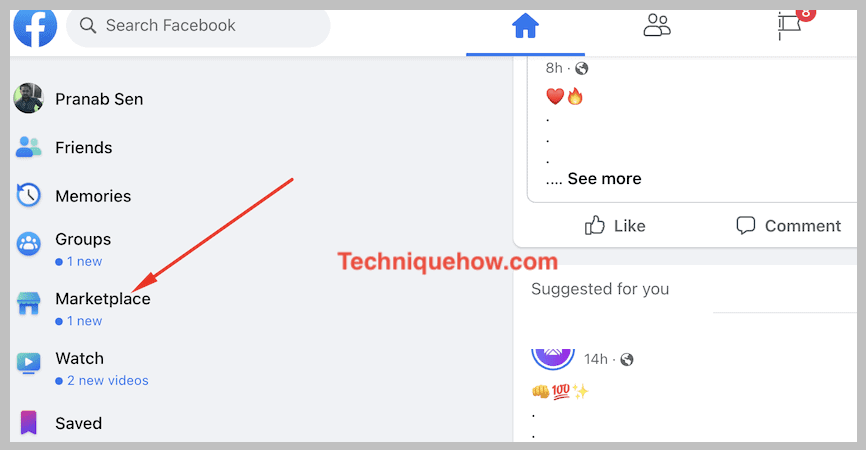 🔴 On Facebook Mobile App:
If you want to view the Marketplace option on the mobile app, then you can just view it on the app, just from the 'three lines' icon.
Step 1: Firstly, open the Facebook app on your mobile.
Step 2: Then tap on the 'three lines' icon at the top right section.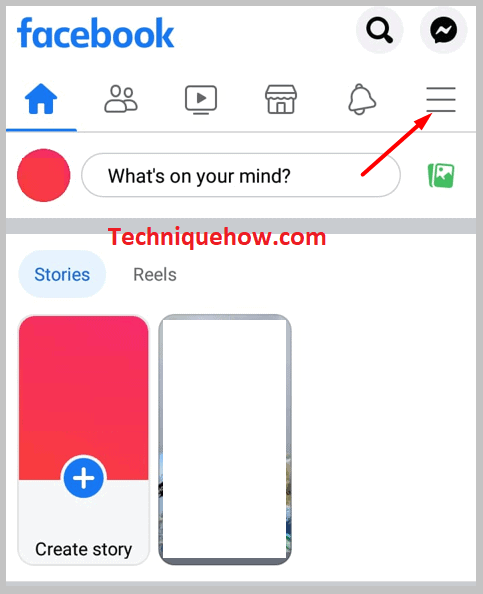 Step 3: The Marketplace option will be visible in the list of items.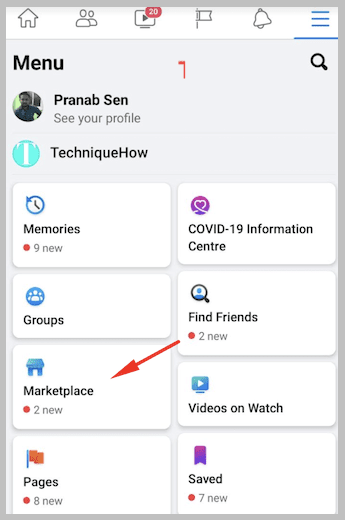 Step 4: Just tap on it and it will open a new tab with all features.
What Are Some Alternatives to Facebook Marketplace:
If you are permanently blocked from the Facebook marketplace and finding alternatives, you can try these also:
1. Mercari

Mercari is an alternative to the Facebook marketplace that lets you sell your products and gain profits without getting scammed. It lets you build your brand and discover your own products which are new and unique to the market. It's more seller-friendly than the Facebook marketplace.
2. Poshmark

Poshmark is another Facebook marketplace alternative that lets you sell all kinds of stuff on the platform. You can sell second-hand clothing, jewelry, etc on Poshmark. It doesn't take a high commission but for all sales under $15, the commission rate is just $2.95. The sales of about $15 have a higher commission.
3. Decluttr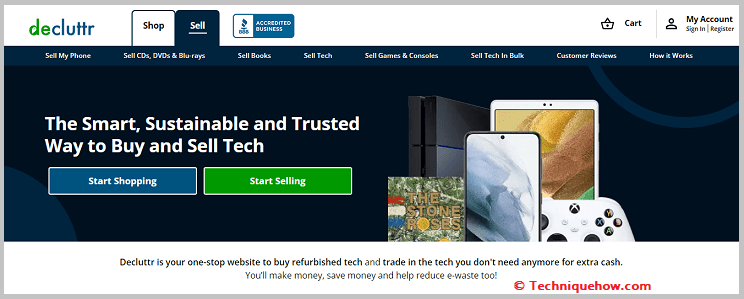 You can also use Decluttr to sell technological stuff instead of using the Facebook marketplace. It's beginner friendly and it is very safe. It's an easy way to get rid of all your unwanted technical stuff and get a reasonable price for those items too. Decluttr is much faster and easier to use than the Facebook marketplace and lets you increase your revenue better.
4. AliExpress

AliExpress is an online shopping platform that you can use for selling products instead of a Facebook marketplace. Joining AliExpress as a seller is one hundred percent free. After registering your AliExpress account, you need to customize your personalized store and then list your products. It's safe and a reliable seller's platform that lets you sell items at a reasonable rate to gain profits.