Your Quick Answer:
To fix if Facebook Messenger is not sending photos, first, you can do one thing: uninstall the app from your iPhone and again install it on your iPhone from the App Store.
You can also offload Messenger data on the iPhone. Open settings go to 'General' and open 'iPhone Storage'. Now open Messenger here and tap 'Offload App'. This might fix your problem.
If the above process does not work, then you should report to Facebook about your issue.
If you can't send pictures via messenger, check the size of the files first. You cannot send an attachment larger than 25 MB in size and no image larger than 85-megapixel resolution.
There could be some network issues checking your Wi-Fi connection or cellular data. If needed, then change your connection.
If you do not allow iPhone media permission for this app, you will see this type of problem.
Why Is Facebook Messenger not Sending Photos on iPhone:
There are many reasons for which Facebook Messenger would not be able to send photos on your phone, let's dive in:
1. For Media File Size
If you are not able to send pictures or videos through Messenger, then there could be many reasons for that. One of the reasons is media file size, every social media platform has its own file size limit.
You can not send files to anyone by going beyond the limit. Just like that, Messenger sets its file size limit to 25 MB. You can send someone an attachment of its maximum size of 25 MB including audio, video, images, etc., whereas the maximum size of images should be 85 megapixels.
As the iPhone has very high-resolution cameras, the images which are taken by iPhones might cross the resolution limit of Messenger. Not only the resolution but also the size of the image taken by an iPhone is much bigger than a normal phone. So these things can create issues.
2. Internet Connection Issue
If your iPhone is connected to Wi-Fi and your messenger does not send pictures, go to Settings and then go to WiFi and turn it off. Turn on your mobile data and your iPhone will be connected to the cellular data network.
Then try to send the picture again. If you are using mobile data and can't send pictures, then shift to wifi and then try again. It could fix your problem.
3. Messenger Data Saver
Facebook Messenger implements the data saver option to allow the user to manually download the pictures and videos that the person sent to you instead of the app downloading the pictures automatically. If you are using Wi-Fi, then it will automatically download them because this will help users use their cellular data more effectively.
Now the point is that the data saver mode cannot send large resolution files through messenger without compressing the original file. We all know that the iPhone has a very high-resolution camera, so this could be a reason why Facebook Messenger doesn't send photos.
4. If you have not Allowed iPhone Media permissions
You have to allow the iPhone Media permission for Messenger. Otherwise, the app could show some glitches. Give Messenger permission, like allowing them to read contacts, SMS, storage, etc. If you allow permission, then your issues could be fixed.
If you turn on the data saver on Facebook, then for a better experience you should turn it off. Open your Facebook app and tap the three parallel lines button, then go to the 'Settings & Privacy'. Open 'Settings' and tap on the 'Media' option, which is under the 'Preferences' section. Then turn off the data saver option and set it to be optimized.
How to Fix if Messenger is not Sending Photos:
Now it is high time to know how you can fix the issue. Here are some techniques which will help you to fix the issues regarding Messenger.
1. Uninstall and Reinstall Messenger
If you are going to uninstall and reinstall the application, then the issues can be fixed. Either you can log out of your Messenger account and then uninstall it or you can directly uninstall it because if you uninstall the application your account will be automatically logged out.
Now, if you want to uninstall, then either tap and hold the app and you can see a pop-up 'Remove App' will come along with 'Edit Home Screen' and 'Share App' options.
Click on the 'Remove App' option and then press 'Delete App' to uninstall it or open your iPhone settings and go to the 'General' section, then click on the 'iPhone Storage' option and open Messenger.
Now click on the 'Delete App' option to uninstall it. Now, open your App Store and search for 'Messenger' and then install it. Open the application and log in to your account again and you might see that your issue will be fixed.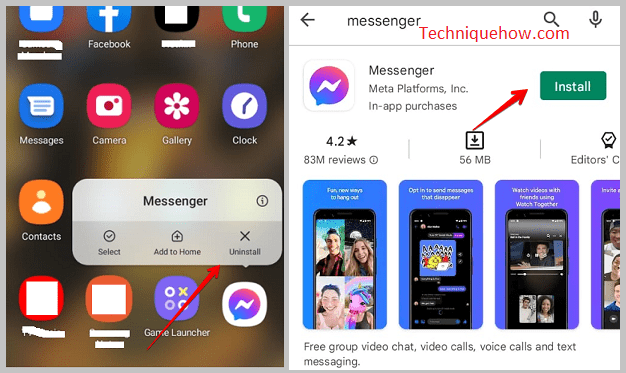 2. Offload Messenger data on iPhone
You don't have to uninstall and reinstall the application every time to fix the issue. You can clear the cache of the application (for iPhone it is known as 'Offload data') to fix the issue.
To offload Messenger data on the iPhone, first, open your iPhone settings and scroll down. You can see there is an option 'General', click on it and then select 'iPhone Storage'.
Here you can see all the apps that your phone has. It will also show how much space your apps take. Open 'Messenger' from here and then you can use the option 'Offload App'. Click on this option to clear all the caches that the app has.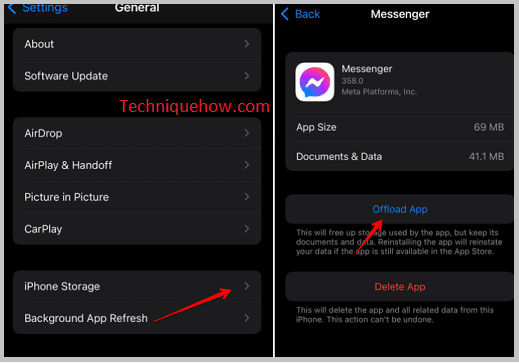 3. Report to Facebook
If you are having any problems with Facebook, then you can report the issue to them.
🔴 Steps To Report:
Step 1: Tap the three parallel lines icon on the top right of Facebook. (If you are using an updated mobile browser, then instead of going to this section just shake your phone where you saw the issue and then follow the below steps).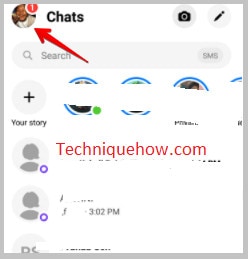 Step 2: Scroll to the bottom and tap the 'Help & Support' section, then select 'Report a problem.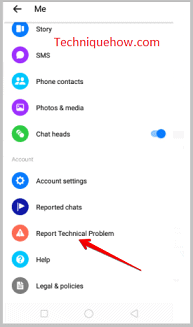 Step 3: Then you get a list containing some products with which you might get issues, then select the Facebook product from the list that you're having a problem with.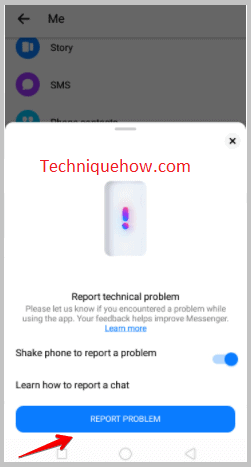 Step 4: Describe your problem in the text box, including the steps you took to encounter the issue, and then, as proof, you can attach a screenshot which is optional, and then tap submit.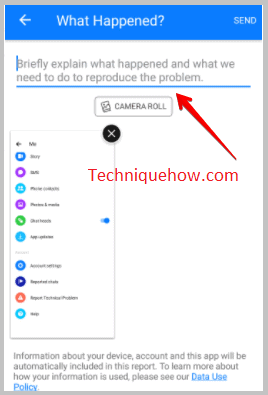 Frequently Asked Questions:
1. Why does Facebook Messenger not Receive Pictures?
If Facebook Messenger does not receive pictures, then there could be some bugs like internet connection issues. If you are using cellular data(mobile data), then you can see these issues very often, but for WiFi, generally, these things are going smoothly. There is one more reason why Messenger does not receive pictures and that is the file size limit. Sometimes this could happen because Messenger's server is down. In this case, wait for some time or update the app to fix it.
Also Read: