Your Quick Answer:
To recover deleted files from your Messenger there are tools like ES File Explorer that can be used to recover files from the cache.
You can also try the PhoneRescue tool on your device that can also recover the data that is deleted most recently.
Although, by downloading the full archive data of Facebook those can be recovered and viewed.
It is very stressful when you accidentally lose your Facebook messages, especially if they contain some important messages and information.
Before making use of these tools, there are some basic steps to take to recover permanently deleted messages on Facebook.
Best Facebook Messenger Recovery Tool:
There are some tools for android that you can use in order to recover the deleted Messenger chats or photos.
1. ES FILE EXPLORER:
You may have accidentally deleted a folder full of photos when you tried to clear up extra storage, or you may have accidentally deleted all your messages from Messenger in one unlucky click.
There are apps and software that keep all files organized, but some apps are compatible with all Android devices and capable of retrieving deleted data. One such eminent application is ES File Explorer, which has a set of powerful features.
ES File Explorer has features similar to a common file manager and can be used as a cloud storage service like Google Drive, One Drive, or Dropbox. Through Bluetooth, LAN, and FTP, you can also share files to other phones, PCs, and Mac using this software.
Apart from this, Facebook Messenger has a unique feature called, "Off the Internet", which means another set of copies of the same message is stored in your phone's memory. Thus, using this tool, you can recover the messages on Messenger.
⭐️ Features:
◘ Recycle Bin, with which you can restore accidentally deleted files.
◘ Cloud support, which stores your data.
◘ Network sharing, you can share files to other phones, PCs, and Mac through Bluetooth, LAN, and FTP.
◘ Compressed file support, reducing the size of a file that is to be extracted.
◘ Root Explorer, make hidden and invisible files available.
🔴 Steps to Follow:
Now, let us move forward to the steps to use this tool:
Step 1: First of all, download this tool on your Android device. Once you complete downloading, it will let you visit your SD card.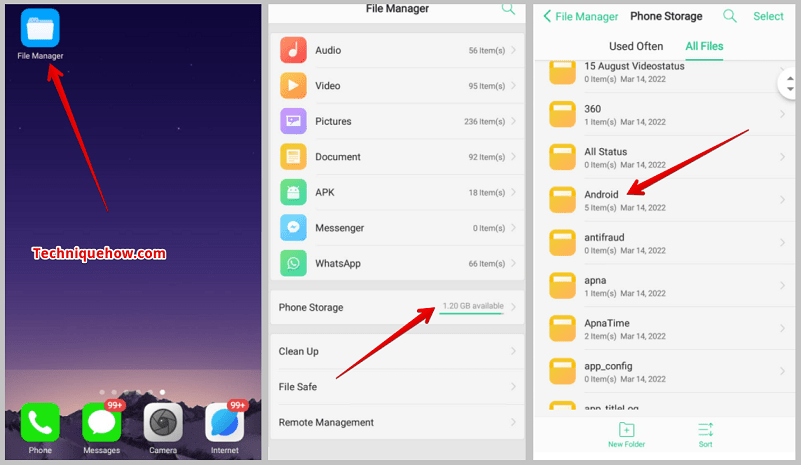 Step 2: Next, open the local folder and click on > "data" folder.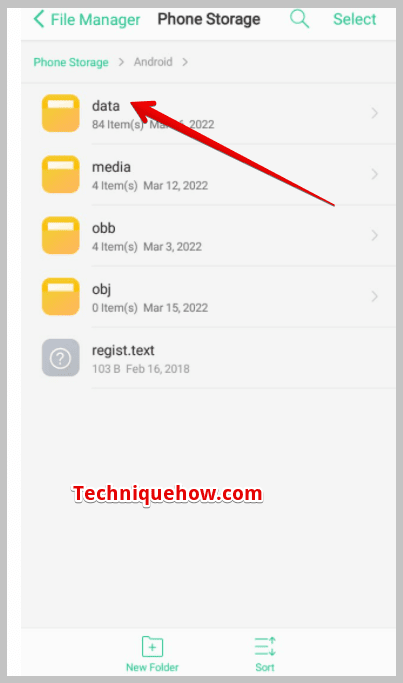 Step 3: On the screen, you will see all the folders of the application on your device, and in between somewhere will be a folder of Facebook messenger, described as: "com.facebook.orca". Click and open it.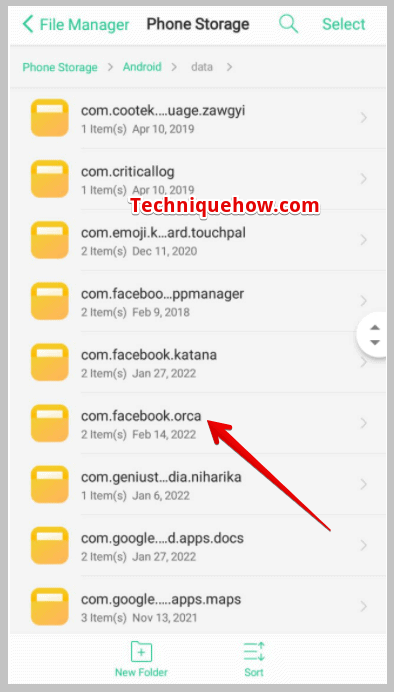 Step 4: Now, select > Cache, and a file named: "fb_temp" will appear on the screen. This file has all the backups of your Facebook Messenger data.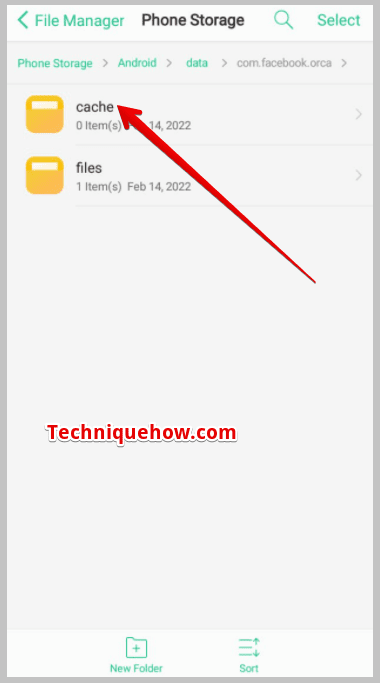 Now connect your device to the computer via USB, and follow the same procedure. By accessing the phone memory from your computer you will find the same files.
2. ANDROID RECOVERY TOOL: PHONERESCUE
Recovering deleted files is a stressful complicated task, but Phonerescue with its plain and easy-to-use features. It has a very clear interface and step-by-step wizard, that even a non-techy person can work on it and can recover lost messages, photos, contacts, and more data in minutes.
PhoneRescue is capable to dig and extract your lost data without rooting, and brings the hidden or forgotten files back on the screen.
⭐️ Features:
◘ Phonerescue has the power to recover deleted data from all android phones.
◘ It owns a tag for the Highest data recovery success rate in the industry.
◘ It can retrieve messages, photos, contacts, and everything you need from your device
◘ Also, it is found to be the ONLY software that restores lost data directly to the phone.
◘ Works best with or without root. A complete solution to recover Facebook Messenger data and deleted messages.
🔴 Steps To Follow:
Following are the steps:
Step 1: Download the application of "Phonerescue" on your computer.
Step 2: Next, after installing, connect your phone to the computer using a USB cable and make sure you have enabled the "USB debugging" option on your phone.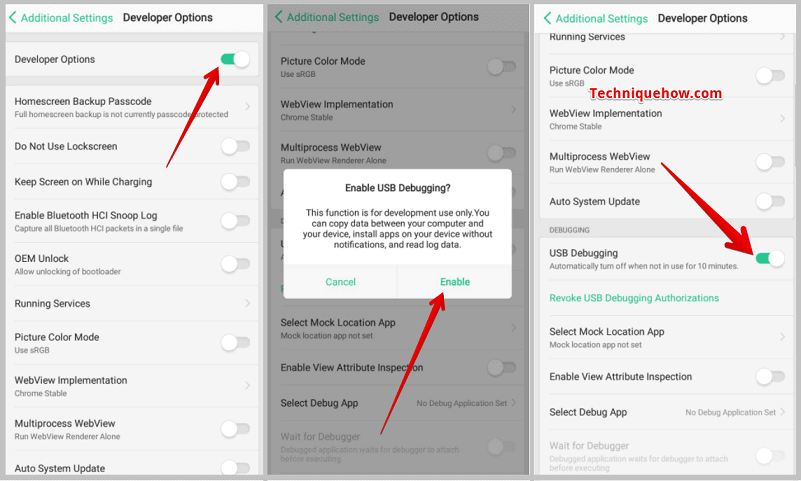 Step 3: After successful detection of your phone, the software will ask you to select the file you want to recover. Select and hit > Next.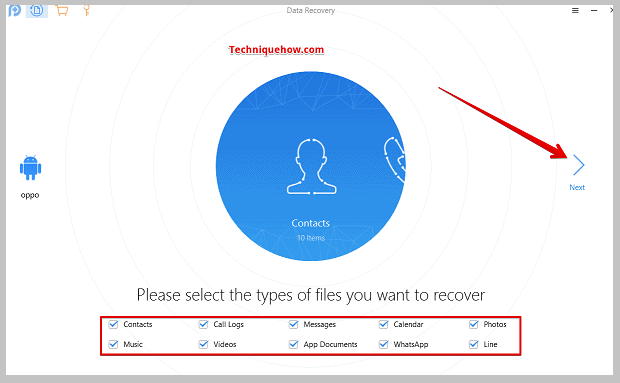 Step 4: Now, on the computer, click on the > 'Quick Scan' button and then data on the Android device will be scanned automatically,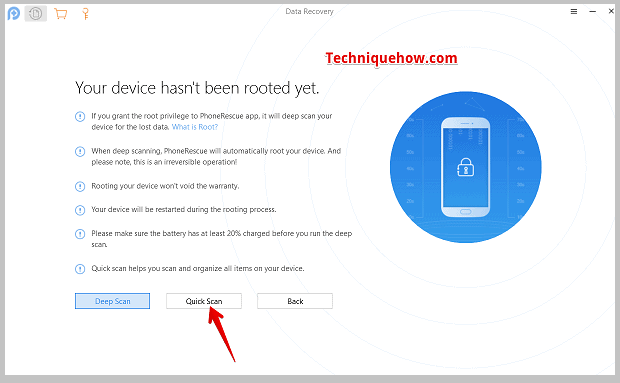 Step 5: It will take a few minutes. After the completion of scanning, all the data will appear on the computer screen.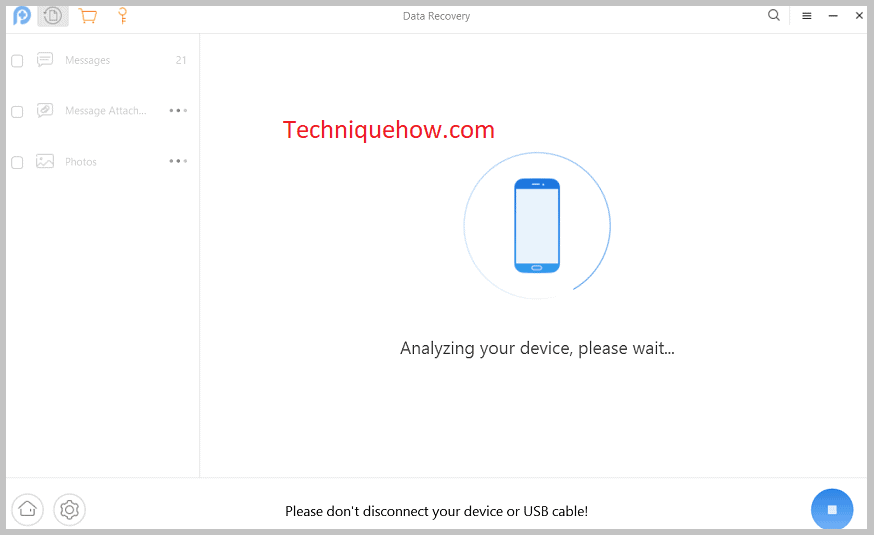 Step 5: Next, select the file you want to recover and click on the "Download To computer" icon on the right bottom side.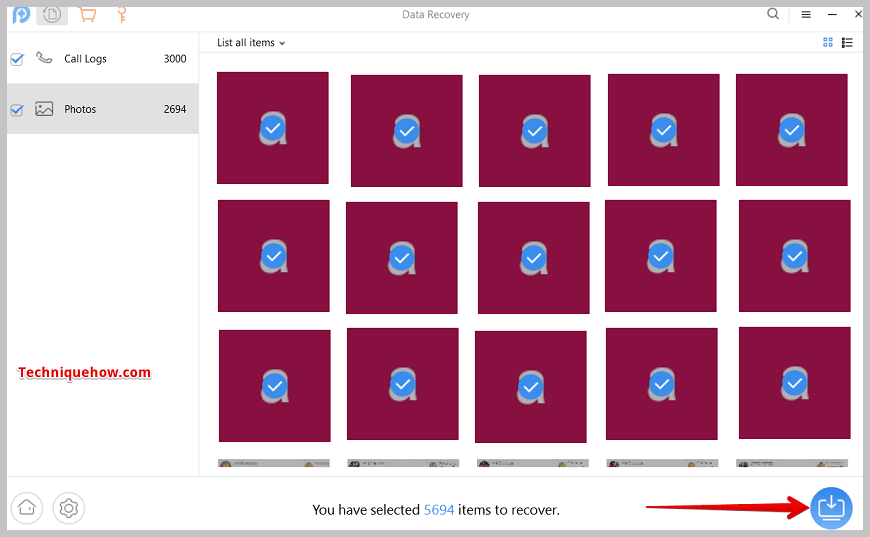 Step 6: In a while, on the screen, you will see the "Recovery Completed" interface. To view the extracted data, click on "View Files".
🔯 Downloading An Archive Of Messages: Facebook
Archive messages are those which you hide from the usual inbox chat list. It gets saved under your settings menu. The archive is the best and safest method to hide the message and the most wonderful thing about it, you can unarchive and download it anytime you want to.
🔴 Steps to Follow:
Following are the steps to download the archive messages:
Step 1: First of all, log in to your Facebook account on the desktop.
Step 2: Go to "Settings & Privacy" on your account page and click on "Settings".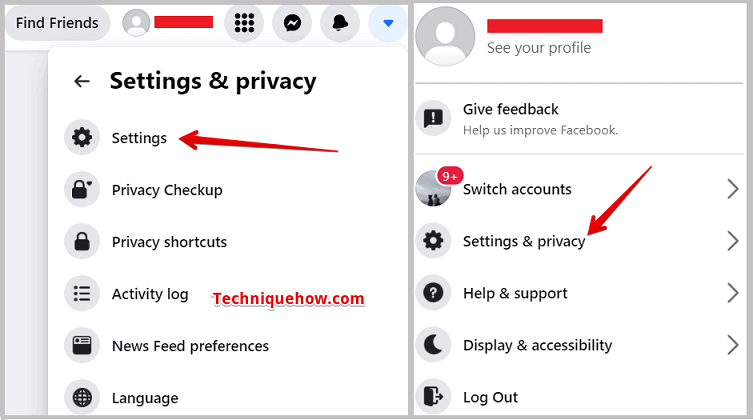 Step 3: Under the menu, select "Your Facebook Information".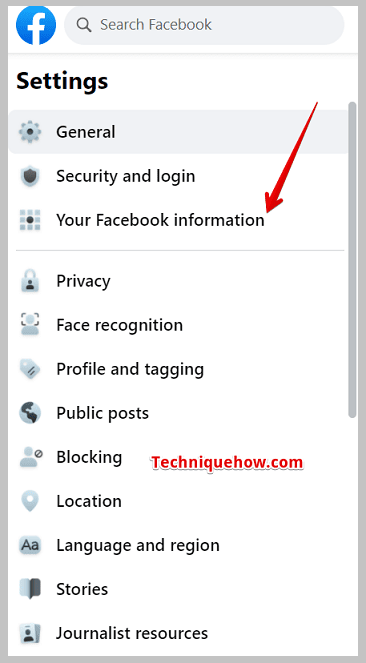 Step 4: Next, alongside the "Download your information" option is the "View" button, click on it.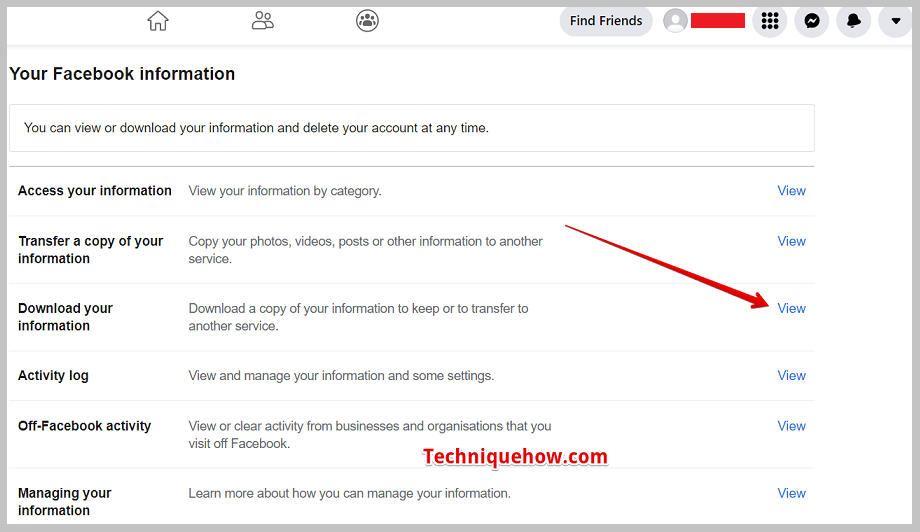 Step 5: On the list, you will find all the media options, along with the "messages", click on it. After that, scroll down till last and hit the "Request to Download" button under "Start your Download".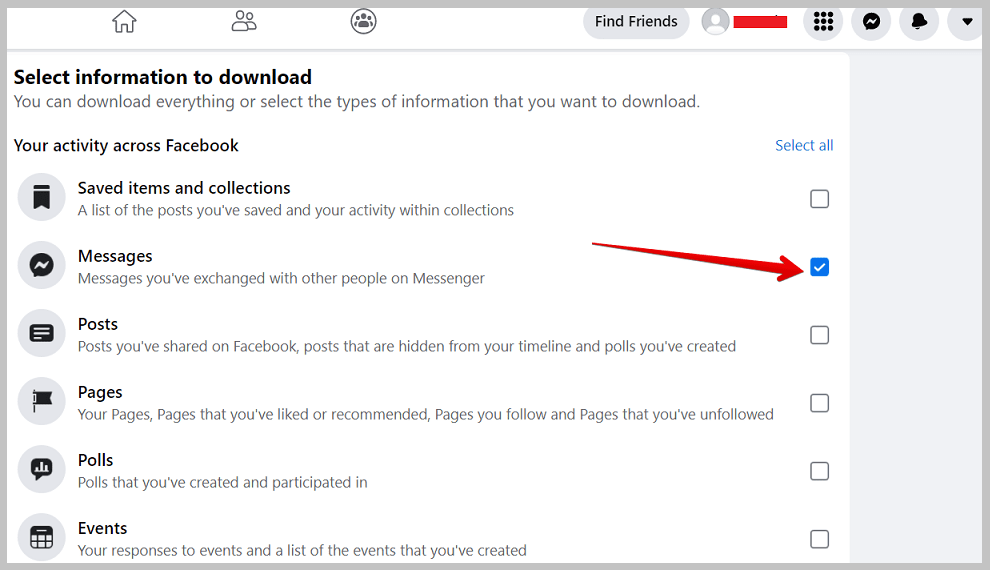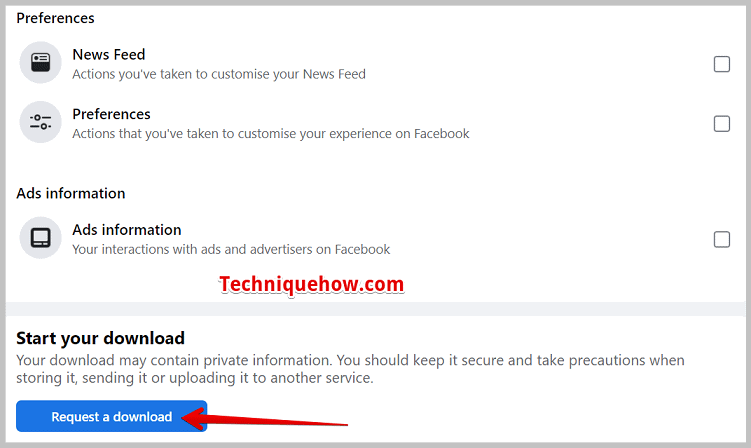 And done. In a while, you will get all the information regarding your messages.
The Bottom Lines:
This article clearly mentions that recovering a lost file or message is not a simple task. However, the above-mentioned tools and techniques will help you and will surely make your work less complicated.
Also Read: