✎ Key Takes:
» To fix the issue if your Facebook Story is stuck on uploading, the very first and instant resolution is, to try re-uploading. Delete the stuck story and once again upload it.
» Apart from all these fixes, you can even upload on WhatsApp and then share the Facebook story. This is the best and quick method.
» Due to a slow internet connection or big file size, the Facebook story is stuck on uploading and takes some time to get displayed on status.
How to Fix Facebook Story Stuck On Sending:
There are some methods that you can try to fix the issue:
1. Delete and Re-Upload the Story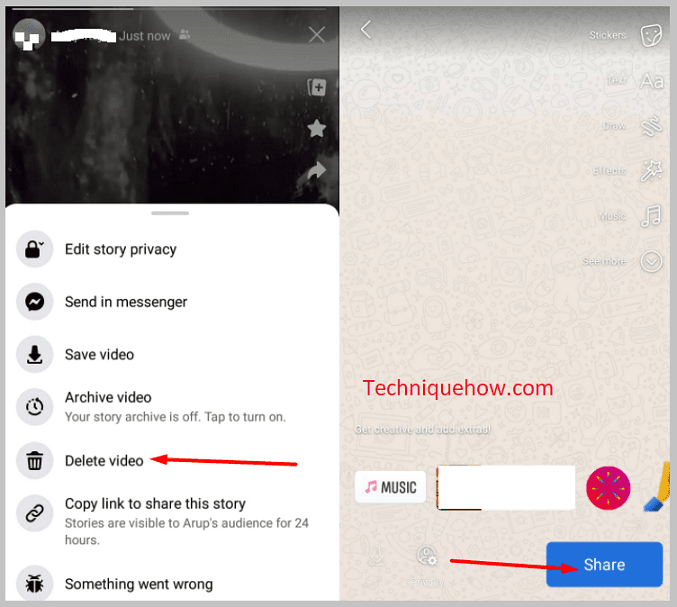 Size, internet connection, and Facebook's auto algorithm take time to upload a story on Facebook but not more than a few minutes. If your story is taking a longer time than a few minutes then the problem is something different.
For that, the instant measure is deleting the story and again uploading it. You can even try it with another device such as a PC. If the issue is with the app or the device, it will get resolved by using this measure.
2. Clear Cache for Facebook App
Clearing the Facebook app cache will also fix the uploading problem. It is true, that, the application does not function properly if any bugs or junk files are present in the cache.
Thus, clearing it will help you upload the story quickly and effectively.
🔴 Steps To Follow:
Following are the steps to clear the Facebook app cache:
Step 1: On your mobile device, go to "Settings".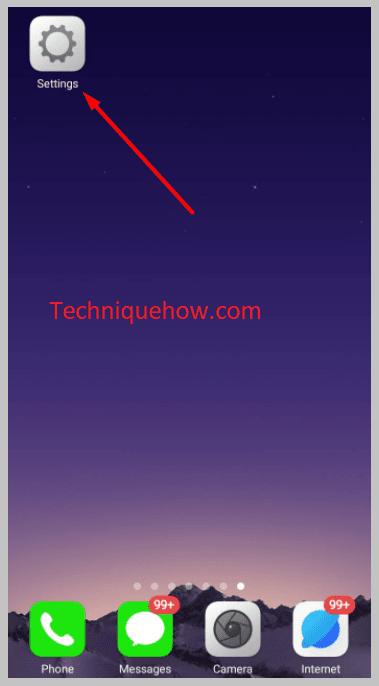 Step 2: Scroll down to the "Apps" option. Open it.
Step 3: Over there, select > "Manage Apps" and the list of all the applications installed on your mobile device will appear on the screen.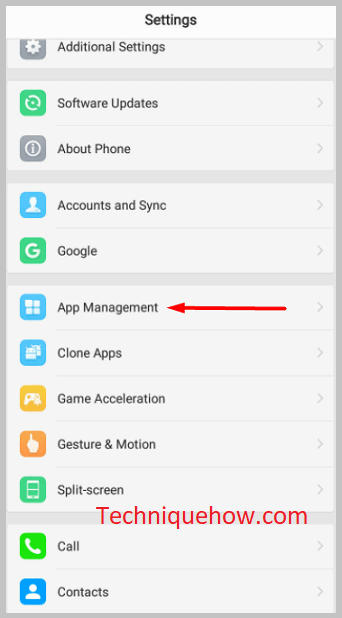 Step 4: From the list, search > "Facebook" and tap on it.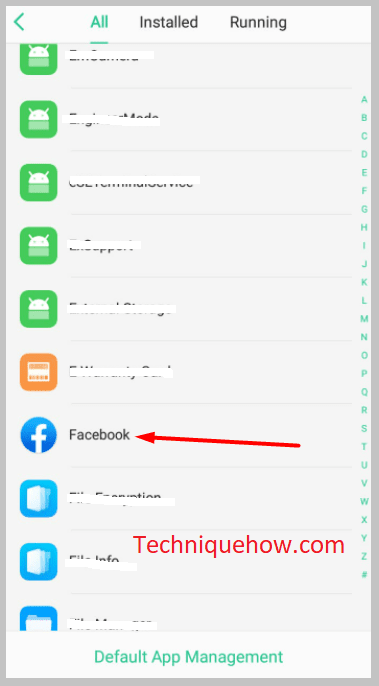 Step 5: When you will open the 'Facebook' section, at the bottom, on the right, you will find an option > "Clear Data". Click on it and choose > "Clear Cache".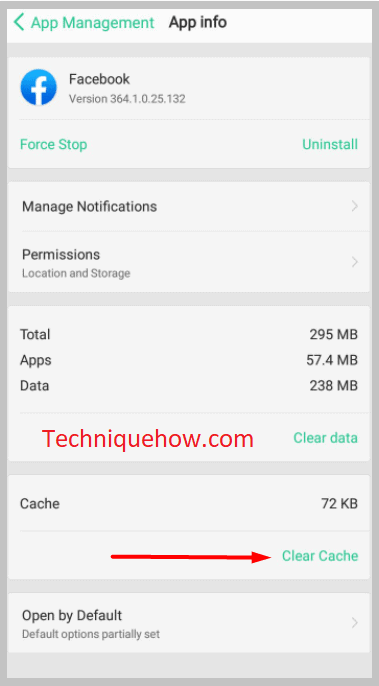 Step 6: Confirm by clicking on "Ok" and done.
All the junk files and bugs will be removed from the Facebook app.
Once done with the clearing process, go back to the Facebook app and try uploading the story. This time the uploading would not take much time as before.
There is one more very easy way to upload the story on Facebook, that is, upload the same story first on WhatsApp and then share it on "Facebook". In a recent update, you have the option to upload a particular story on one platform and share the same on other platforms with just one simple click
And the most amazing thing about this is, that no "shared from _" tag or remark will appear on the shared story. Also, if you are worried, that, you do not want to share the story on WhatsApp, so, worry not.
Once uploaded to WhatsApp and shared on Facebook, you can delete the story from WhatsApp. Your Facebook story will remain the same and won't get deleted. So, you can try this way to fix your Facebook story upload problem.
🔴 Steps To Follow:
Steps to share the story from WhatsApp to Facebook:
Step 1: Open your WhatsApp, and like every time, upload the video on WhatsApp.
Step 2: Once uploaded, go to the "My Status" page, over there, just below the "My status" you will find an option in green, stating > "Share to Facebook Story".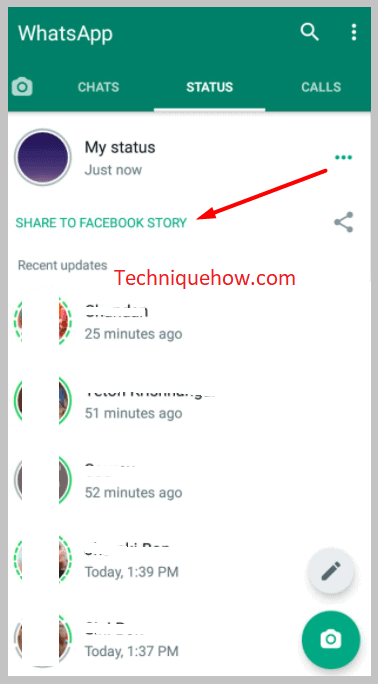 Step 3: Click on that option, and it will take you to your Facebook story tab.
Step 4: To share, click on > "Share Now".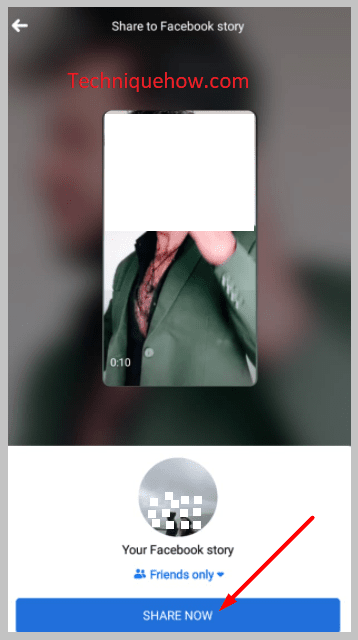 That's all.
Why Does Facebook Story Stuck On Sending:
There are some reasons why the Facebook story is stuck on uploading, let's dive in:
1. Takes A few Moments to Process the Video
Uploading time depends on the type and size of the content. For example, when you post a photo on a story on Facebook or any other social media platform, it takes less time than a video. This is because of a very simple fact, that, the size of the photo is less than the video, and this will take less time to process and upload.
Similarly, when you upload any video on the Facebook story, it takes a few minutes for processing before getting uploaded and displayed on the status. This is a general fact and is not at all related to any technical and internet network issues.
2. Longer File Size or Video Size is Longer
To upload a big-size file or a longer-duration video, more than a few minutes are required. Since the size of the video is bigger than usual, the processor also has to make certain additional settings in the layout, quality, speed, etc, to display the exact video without any frame and picture defects.
Apart from this, internet connection also plays an important role. To upload a big/long-size file and video, a minimum of 3 to 4 Mbps internet speed is required. If the internet speed is not good enough, then files and videos will take time to get uploaded on status.
Hence, there is nothing to worry about, if your video and longer size file are taking a little extra time to upload.
3. Facebook Verifies Video
Apart from the size of the video, and internet speed, there is one more very important factor that plays a role before a video is uploaded on Facebook, and that is, 'Facebook's Auto Algorithm'. Facebook's Auto Algorithm is set up specially to analyze and check the content of the video.
A video with the wrong message, disturbing pictures, or inflammatory thoughts is passed to get uploaded, neither on story/status nor on posts. These all things are checked by the Auto Algorithm before uploading the video and thus the video gets stuck for a few seconds before uploading.
4. Slow Internet Connection
No doubt that a slow internet connection is a cause for the Facebook story being stuck for uploading. Everything that runs over the support of the internet will affect its speed, similar is the scenario for uploading a story on Facebook.
It has been reported that to upload a high-definition standard video minimum of 3 to 4 Mbps internet speed is required. And, usually, the internet speed in mobile devices runs in kbps. Hence, uploading a video will take time on Facebook.