✎ Key Takes:
» To find old friends that you removed on Snapchat, you can search for them in the 'Friends' section which is missing from there.
» To add them without a username you can use the Snap code method or directly add them from saved contacts.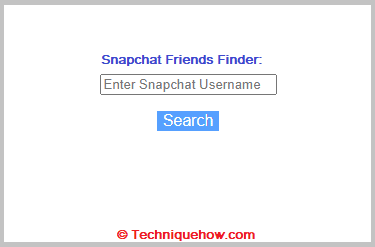 How To Find Deleted Friends On Snapchat:
To find the deleted contacts from Snapchat, you have a few ways that are mentioned below in detail:
1. From Friends List – Without Username
If someday you feel like you aren't finding any of your friends on Snapchat, the first and foremost thing you must do is, check your friend list on Snapchat. All your Snapchat friends are been placed under the friend list section.
🔴 Steps To Follow:
Step 1: Go to Snapchat
First of all, open Snapchat on your mobile.
Step 2: Tap on your > "Avatar"
Avatar is nothing but your display picture/profile icon on Snapchat. It lies on the extreme left top corner of the home page. Tap on it to open.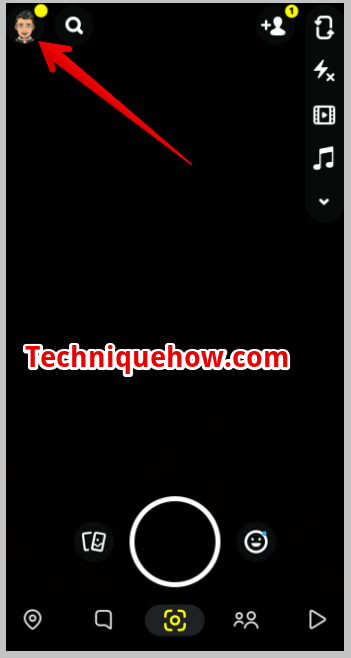 Step 3: Next, tap > "My friends".
After you click on the profile icon, your profile page will appear on the screen, scroll a little and stop at My Friends. Open it, there you will find all your old to new Snapchat friends.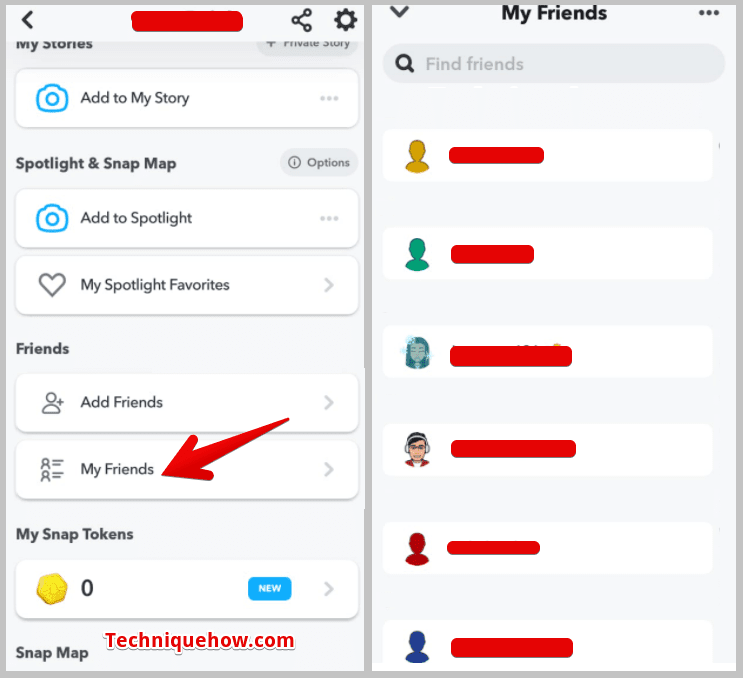 After scrolling through all your friend's lists, still, if you don't find that friend, you can tell he has been deleted from the list.
2. Find from Add Friends
Another way to find your friends on Snapchat is to check your Add Friends section. Under the Add Friends section, you will see two parts, one is of 'Added Me: Request', and below it is the second of 'Quick add: Contact'.
All the friends that appear on the lists are ones that are unfriended or deleted. If you have removed your friend and not deleted his/her contact information, then this method will surely work for you.
What you need to do next is,
Step 1: Go to "Snapchat".
Step 2: Tap on "Add friends", located in the left corner of the first interface.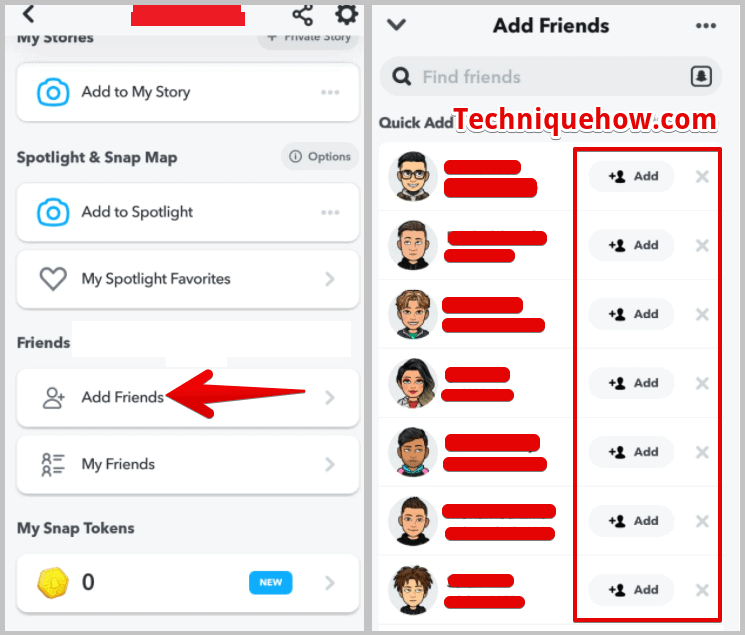 Once you tap, a list of contacts will be displayed. Roll down your finger and search for your friend. All the friends that appear on the lists are ones that are unfriended or deleted, or you can say to be added.
3. From Saved Contacts
Apart from checking on friend lists, you can also search for your lost friend by Syncing contacts. Sync Contacts keeps all the updates about the saved & deleted contacts on your device as well as on your Snapchat. A search on the sync contact list will give you accurate results of saved & deleted friends.
To go to Sync contact,
Step 1: Open your "Snapchat" and tap on your "Profile icon: Avatar".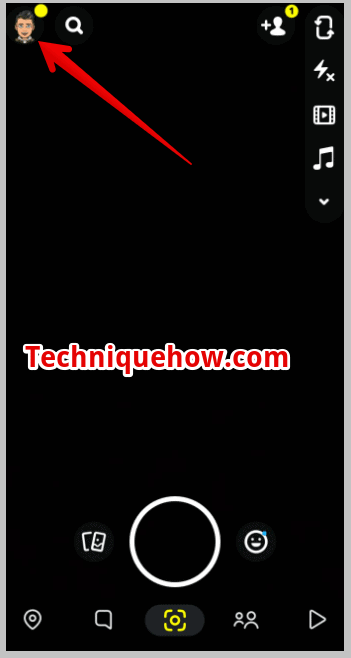 Step 2: On the next page, tap on the "Settings gear icon".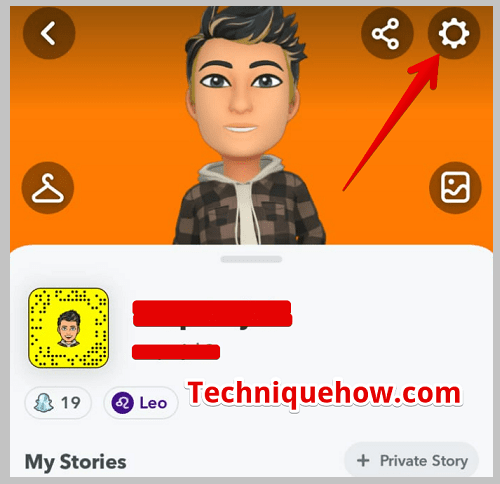 Step 3: There, scroll down and tap on the "Contact Syncing" option.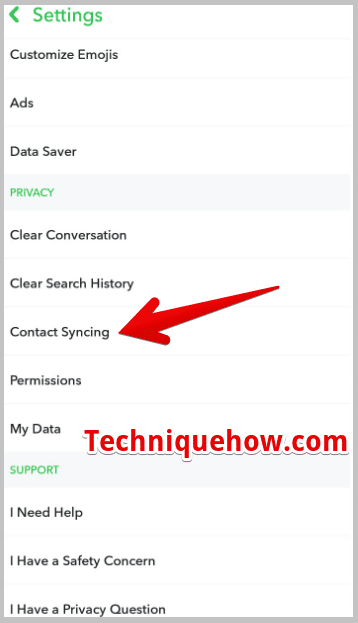 Step 4: Enable the first option > "Sync Contacts".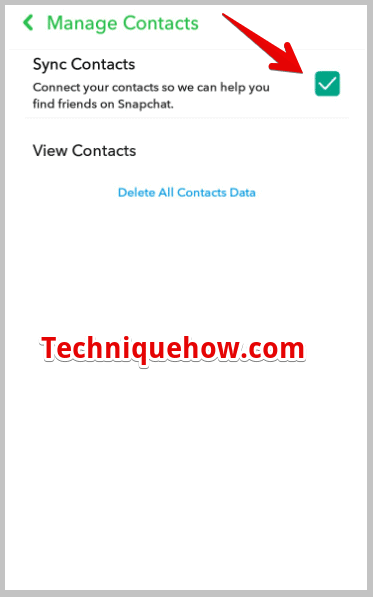 Step 5: Lastly, open the second option > "View Contacts".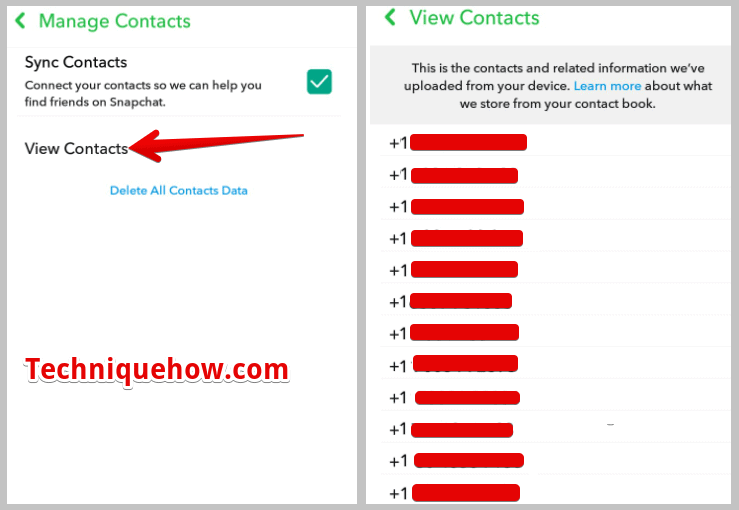 View contacts will show you all the friends that are added to Snapchat.
How to Add Deleted Friend without Username:
Now, if you have deleted the contact or a friend, the below-instructed methods will help you to add them back.
1. With Snap Code
The first way to re-add your friend on Snapchat is by "Snap Code". A Snap code is more or less the same as a QR code, a unique code for a Snap ID. Hence, if you have a snap code of your friend, he/she can be easily added back.
People add snap codes on their other social media IDs like Instagram or Facebook. You can get the snap code from there too. Find and save it to your gallery for further processing.
After finding the snap code you have way done. Now, what you have to do is:
Step 1: Open > "Snapchat".
Step 2: Tap > "Add Friends" icon.
It is on the upper right corner of the home page, the second option from the right.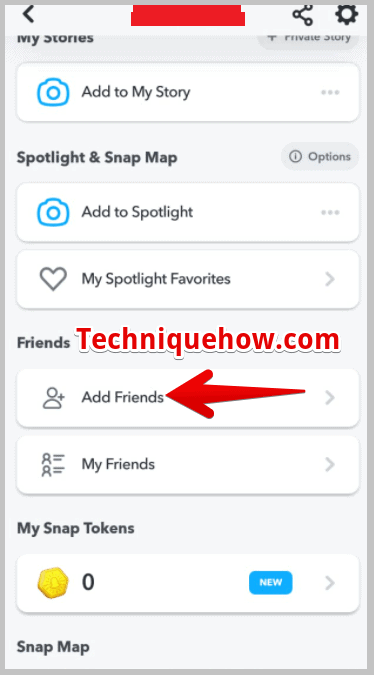 Step 3: Hit > "Ghost icon".
It is on the right side of the search bar.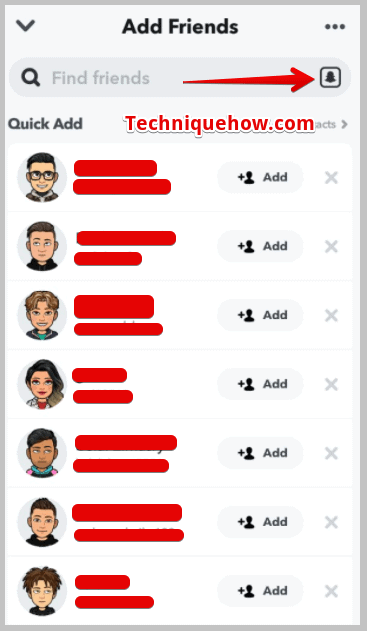 Step 4: Select > "Snap Code".
After you click on the ghost icon, your phone gallery will get open. Select the image snap code. As soon as, you will select the snap code, Snapchat will analyze it and display that person's username. Click and your friend is added back.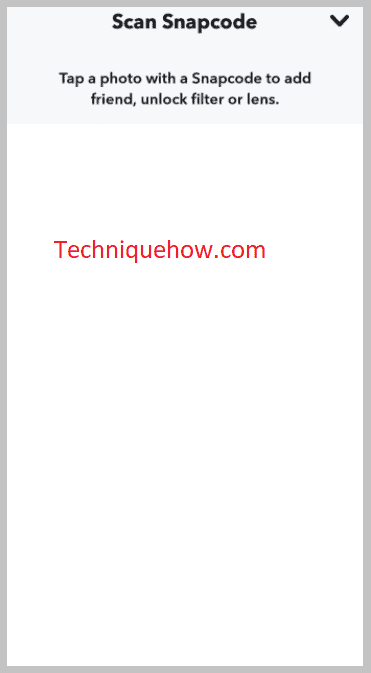 2. Add From All Contacts
The last method to re-add your friend is by saving his/her contact number. If you have your friends' contact information saved on the phone, then from "Quick add: All Contact", you can add back your removed friend.
Open the contact book and add the contact information:
Step 1: Now, go to "Snapchat".
Step 2: Tap on the "Add Friends" icon, on top of the screen.
Step 3: Tap on > "All Contacts"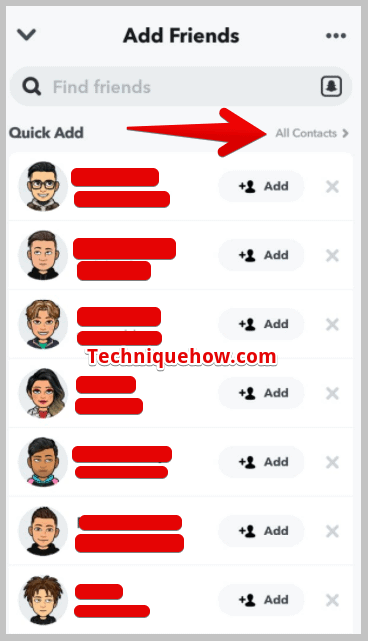 Step 4: Find that friend on the "All Contacts" lists and add them.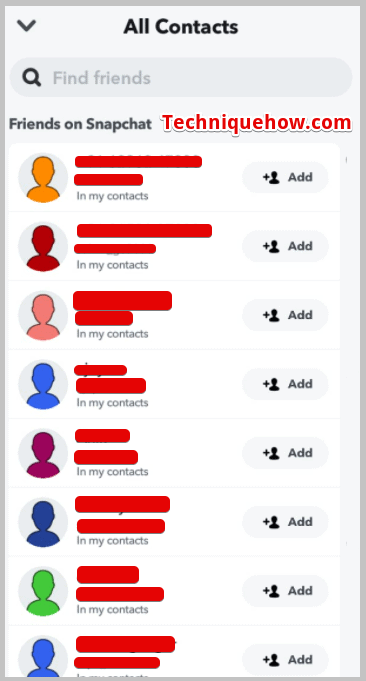 There you go!