Your Quick Answer:
To find inactive followers on Instagram, first, let's find them without tools. For that, open your Instagram account, go to the profile page, and tap on 'Following'.
If the person doesn't have a display picture in his or her account and zero to less number of posts, this clearly means the person is inactive on Instagram.
Now, let's see how to find useful tools. The two most effective and reliable tools for finding out inactive followers are, GhoostHunter and Phantombuster.
The tools are very easy to use and analyze inactive followers. Go to the official website of the tool, enter your Instagram username and you will get the result with the names of the inactive users. Both tools are free and readily available on the internet.
How To Find Inactive Followers On Instagram:
Inactive followers are those followers on your Instagram account, who at present has the account but are not opening it or using it. Such users are called inactive Instagram followers.
There are some manuals as well as third-party tools, that can help you find out about inactive followers:
1. Using GhostHunter Tool
GhostHunter is a free tool to know about inactive followers on Instagram and your account. It also protects your Instagram from spam and filters such as an unnecessary account from your Instagram account.
🔴 Steps To Find:
Step 1: Open GhostHunter's official website, using the given link below – GhostHunter – Clean Instagram – Delete Spam Followers – Unfollow Ghosts (ghost-hunter. online)
Step 2: On the first page of the website, at the top, towards the right, you will get an option to "Sign Up". Click on that, and you will enter the scanning page.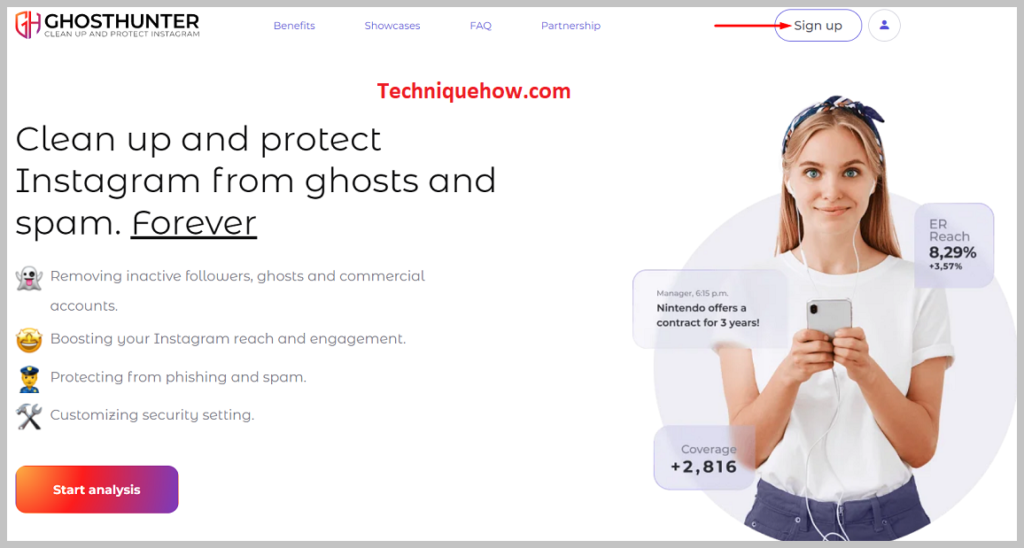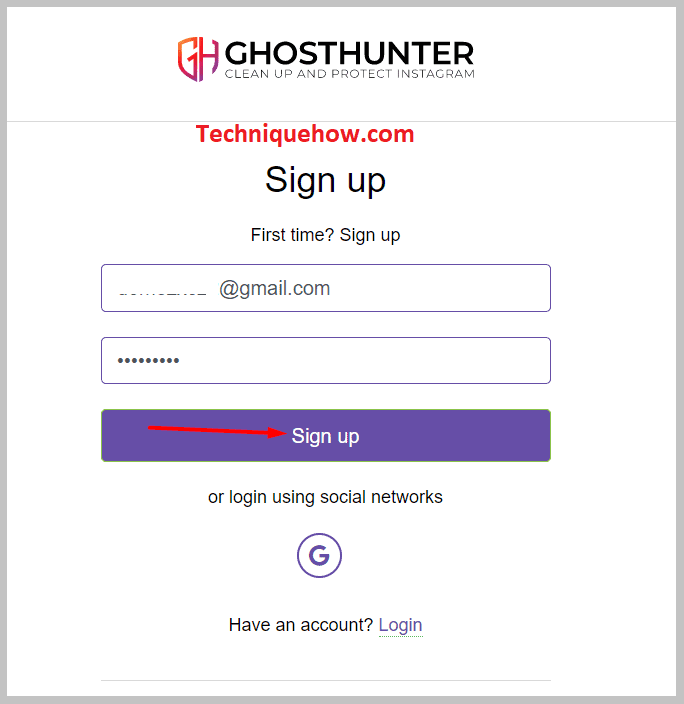 Step 3: Over there, click on the "Add an Account" button, given in the middle of the screen.

Step 4: Next, type your Instagram account user name, correctly, with "@" at the start. For example, your username is 'johnmanuel_13', so you will type, "@johnmanuel_13".

Step 5: With this, the results will start appearing below the search box. Find yours with the help of a profile picture and tap on your account to open it.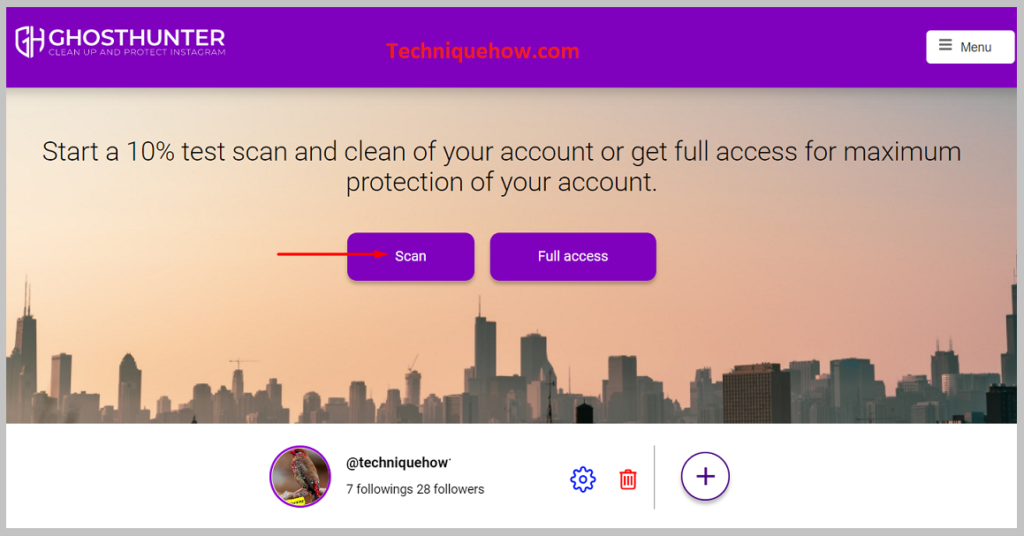 Next, click on the "Scan" button, and in a few seconds, the results will be on the screen.
2. Using Phantombuster
Phantombuster is another popular and reliable tool to find out inactive followers on Instagram.
Or less it works similarly to all other scanning tools, but the most profitable feature of this tool is that it offers the user 14 days of free use without even asking to take up the membership or enter credit card details.
🔴 Steps to Use Phantombuster:
Step 1: Go to the official website of Phantombuster. You can use the link given below for the same: https://phantombuster.com/.
Step 2: After entering the Phantombuster website, click on "Start a free trial", given in the top right corner of the website.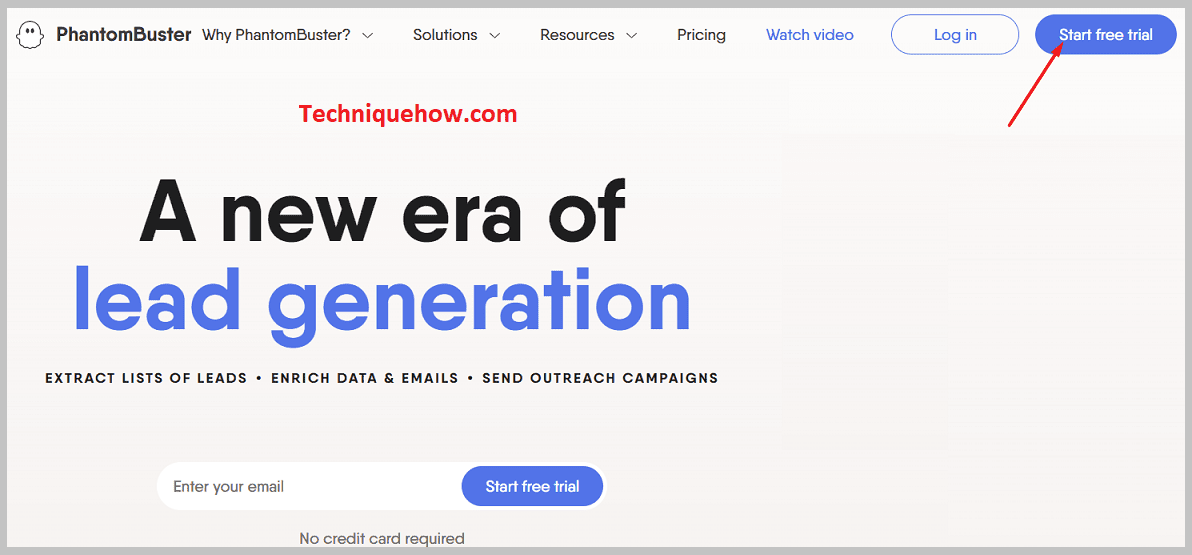 Step 3: Sign up with Phantombuster. For that, you need to enter your email address and create a password for the Phantombuster account. Click on Start your 14-day free trial.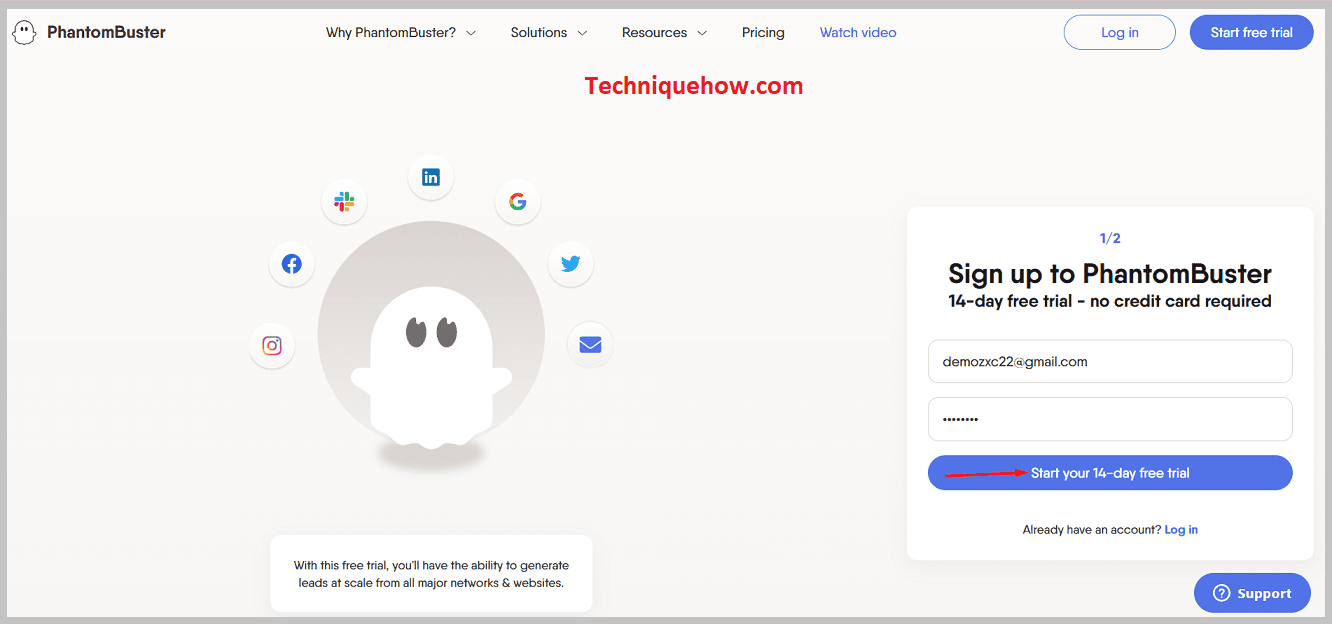 Step 4: Then you will be asked to enter some of your general details, like name, company name, and job title. Enter it. Don't worry it is safe. When done entering the details, click on Sign up button.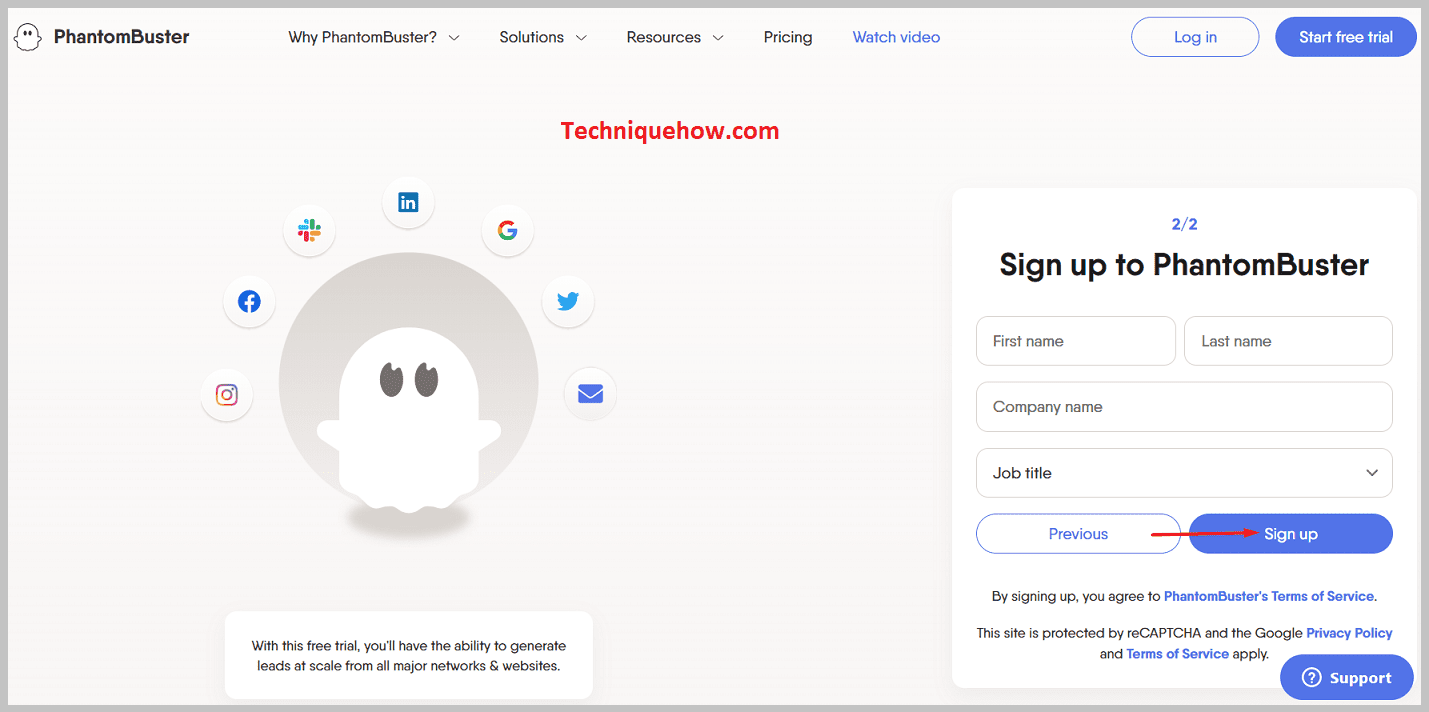 Step 5: Next, in the search box, enter your Instagram username and the results will be given to you in a few seconds. You will get the names of inactive users in the result.
Step 6: Check them and if wish to remove them from your Instagram account, then, go to their Instagram profile and tap on the 'Following' button.
3. Finding from List
Finding from the list means, from your Instagram 'Following' list. The following list is the list of people you follow on Instagram. Let's learn to find the inactive Instagram followers from the following list
Step 1: Open Instagram > Profile
Start with, opening your Instagram account on your device and getting into your Instagram account. When you will open your account, the home screen will appear the screen. From the home screen, you have to go to the 'Profile' page of your Instagram account.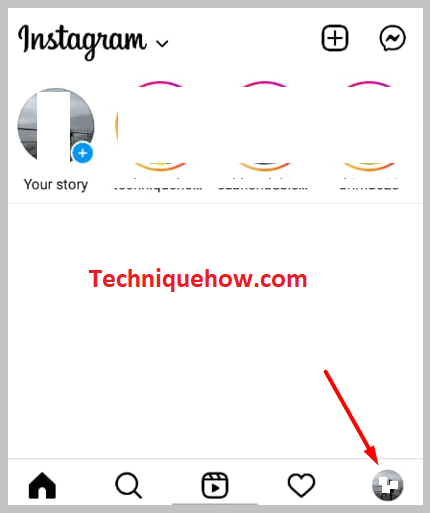 For that, click on the 'Profile Picture' icon, in the right bottom corner of the home screen. The profile picture icon looks like your current Instagram profile picture but in a small circle. Tap on it and you will reach your Instagram 'Profile' page.
Step 2: Go to > Following list
After coming to the 'Profile' page of your Instagram account, on the left top part, you will be your profile picture, below that your profile name, bio, etc, and in front of your profile picture, towards the right end, you will find, options such as Post, Followers, & then Following.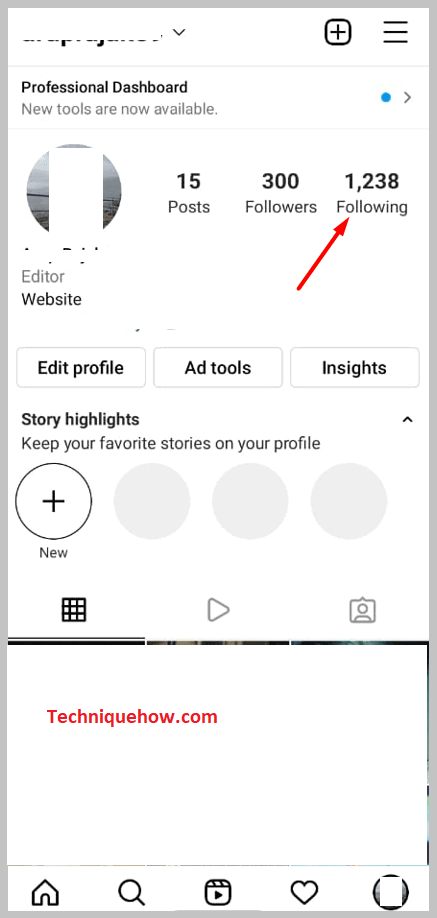 You have to tap on the "Following" option to go to the following list. Tap on it and the following list will appear on the screen. Over there, you will get all names you have been followings on Instagram.
Step 3: Check people who have no DP
Now, on the following list, you have to shortlist the people who do not have DP, that is, have no display picture or say no profile picture on their Instagram profile.
Scroll down the following list, slowly, and observe which accounts do not have a display picture. It is not always that the person who does not have a display picture is inactive, but in maximum cases, this is true, rarely, 5 to 8% of active users remove their profile picture or do not keep it at all.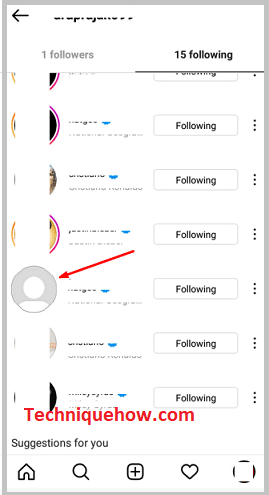 Hence, this criterion is the best to find out who is inactive on Instagram. To validate, the inactive user, consider the next factor as well, i.e., posts.
Step 4: Look out for posts
Next, after shortlisting the people who do not have display pictures, now, open those users' accounts and check the posts. If there are zero posts and a fewer number of posts like 1 or 2, that too, posted years back, then, this clearly indicates, that the person is inactive on Instagram.
What you have to do is, open the no-display picture of people's accounts, one by one, and see the number of posts. Those people who have zero to 1 or 2 posts, dated years back, are inactive users.