If someone calls you can there is no called ID on your phone and you want to know who called you then you can definitely know this using a few tools or apps. 
Technically, every call has a caller ID, but many a time some people intentionally hide their caller ID. Majorly people with wicked intentions try to hide from seeing their information.
However, there are many ways by which one can find details about the phone number if it's spam based on reports made on it or you can search it to stalk.
To trace the person who called you, the best apps that you can use are TrueCaller & TrapCall. These two are the applications that identify who is calling and ultimately give the information about the caller ID.
Apart from these two, if the matter is major, then the service provider and the law enforcement come into the picture. Nowadays, common people can directly connect to Law enforcement agencies for their small to big problems to report caller's details.
In this article, you will get a complete idea regarding finding the caller's details and related procedures.
1. Using TrapCall:
TrapCall is a mobile application that stops spam calls by automatically rejecting telemarketing calls, blocking spam and robocalls from over 100,000 numbers through our constantly updated spam number lists across the globe.
It displays the information related to the number on the screen at the time of ringing and guides to ahead, whether to block or reject. Along with this, TrapCall also lets you know who is behind the anonymous masked caller and allow you also to record a call.
How to Use TrapCall:
Initially, you can take a week of free trial of TrapCall to find.
Let's learn to register and make use of it:
Step 1: On the browser, go to www.trapcall.com, the official site, or download from Plat Store or App Store.
Step 2: Now, just click on: "Try Free for a Week".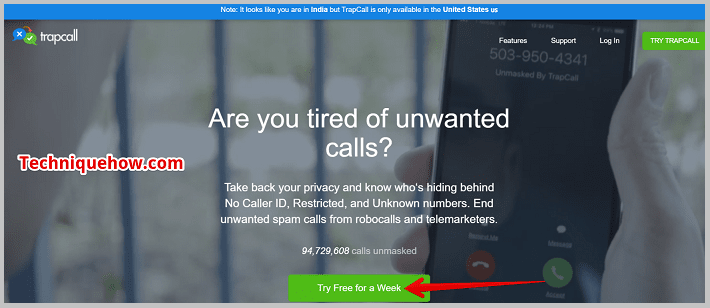 Step 3: "Sign up" page will appear, enter your details such as Phone Number, Pin code & Email and click on 'Continue' button.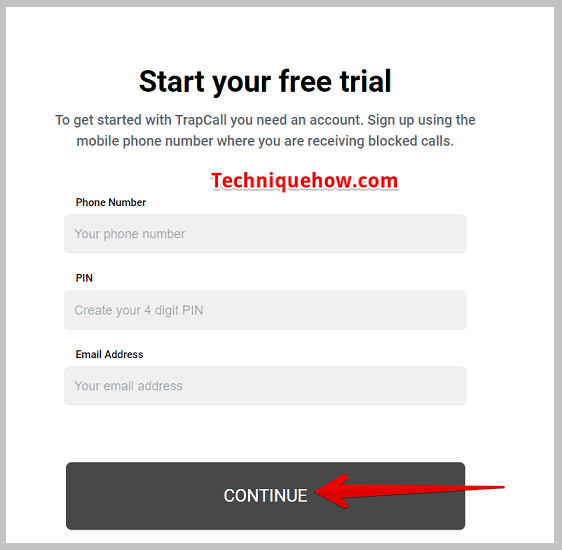 Step 4: After signing up, enter the number whose caller ID you want to find and, in a while, you will get the details.
If you want it for the long term, you have to buy its paid plan.
TrapCall unmasks the anonymous caller and lets you have his/her details along with protecting you from getting into stressful things.
2. Use TrueCaller to Trace:
TrueCaller is another mobile application that easily identifies incoming calls from unknown numbers. It is the world's best free and open-source Caller ID and spam blocking app.
How to Use TrueCaller:
Step 1: You have to install it from the play store or App Store or go to browser & open www.truecaller.com.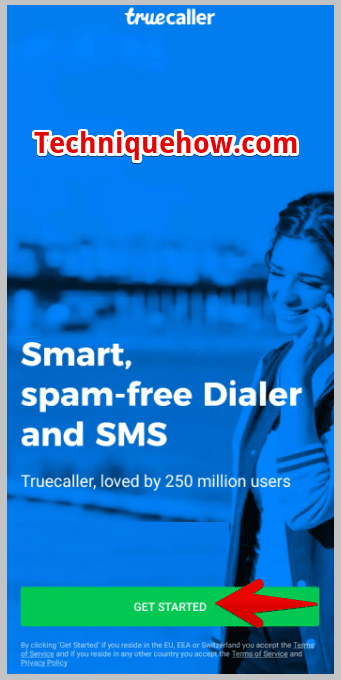 Step 2: Just get started with your phone number or continue with your Google account (for PC).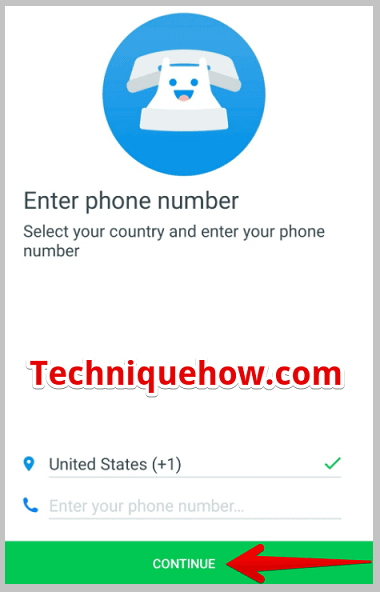 Step 3: Once you completed registering, now whenever you want to find the caller ID, just enter the number on the TrueCaller find box and it will display the information.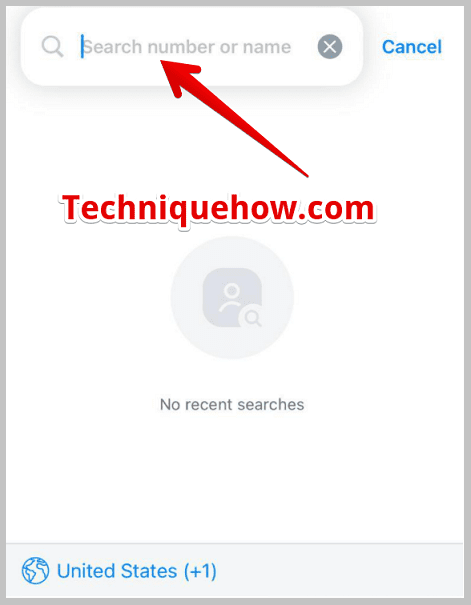 If you keep it installed for a longer time, every time your phone rings or receives an SMS, TrueCaller will automatically show you information about the caller.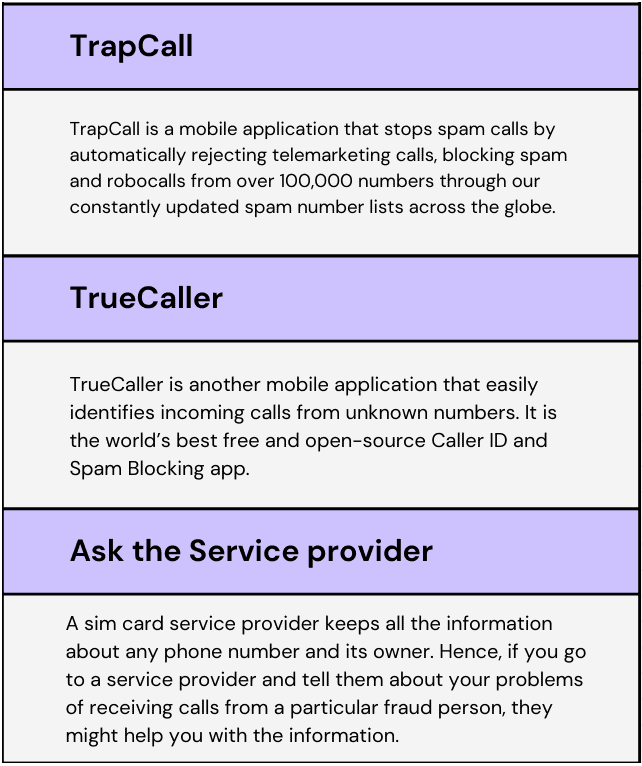 How to Get your Caller's Information?
As discussed before, for not so major thing you can use TrapCall & TrueCaller, but for serious issues, one must approach the Service provider or the Law Enforcement agencies. These two departments will help you in-depth and give caller information or take action against them.
1. Ask the Service provider
A SIM card service provider keeps all the information about any phone number and its owner. Hence, if you go to a service provider and tell him/her your problems of receiving calls from a particular fraud person, it will help you with the information.
For this, you need to give the information, name, and phone number of the caller as well as yours. Thereafter, they will search in their data and help you with the solution.
2. You May Need Law Enforcement
If a service provider fails to help you, then you are left with Law Enforcement. If someone is trying to harm your privacy and annoy you to a great extent, you need to reach out to Law Enforcement agencies such as Police and Cyber cells.
Law Enforcement agencies will register your problem in a report and direct police to take information over that caller from the network provider company and take appropriate action.
Without wasting time and stressing much, one should always reach out to Law enforcement for help regarding such an evil caller.
How to Take Action on Unknown Caller on iPhone?
The iPhone's inbuilt security features are enough for these anonymous callers. For keeping yourself protected from disturbing spam & robocalls, iPhone users just need to do a couple of taps.
Let's see the process:
Step 1: Go to your iPhone "Settings" app.
Step 2: Scroll to "Phone" & open it.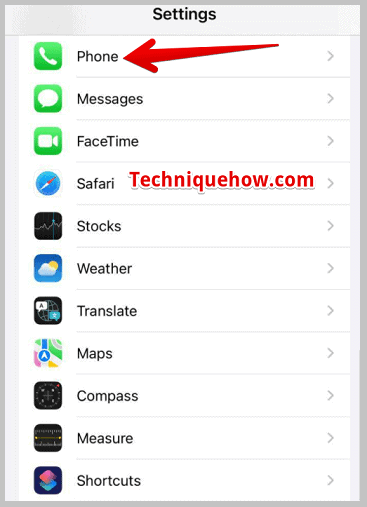 Step 3: Just swipe to turn it "ON" to "Silence Unknown Callers".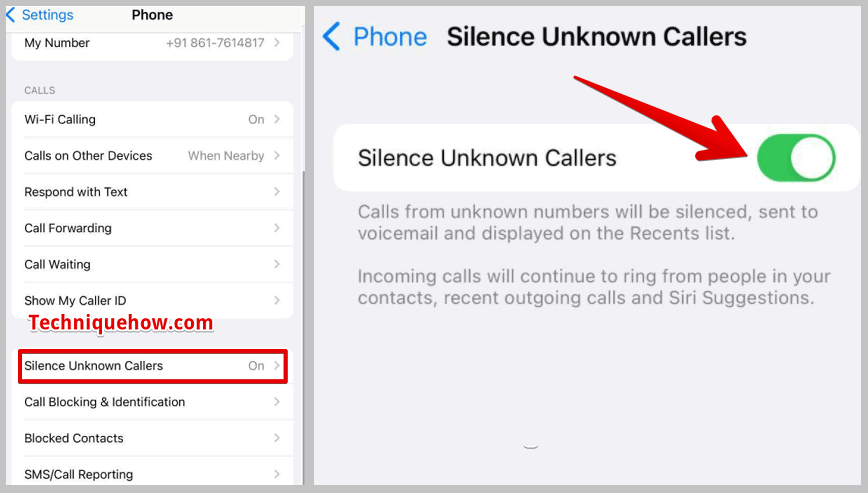 After enabling Silence Unknown Callers, you won't hear a ring. The call will be automatically sent to voicemail, and appear in your recent calls list.
The Bottom Lines:
This article explained the ways to find out who called you. You can find details either with tools, i.e. TrueCaller or TrapCall, which are good fits for usual protection from spam calls. Apart from that law enforcement and service provider too, helps with getting the caller's information.
Also Read: