✎ Key Points:
» You can access your saved TikTok videos by opening the TikTok app on your phone, scrolling to the desired video, and tapping on the share icon.
» Try using the "Save" option after tapping the share icon, initiating the download process. Ensure a successful download by checking for the "Video saved" notice; retry if an error occurs.
» If you encounter any issues, exit the app, open your phone's gallery, and locate the downloaded video under the file name "TikTok" to find all your saved videos.
How To Find Saved Videos On TikTok:
Follow the methods below in order to find the saved videos on TikTok:
Opening your phone, you open your TikTok app in your phone and scroll through the videos until you find the one you want to save (download), and then there you need to look for a share option in the right-side row.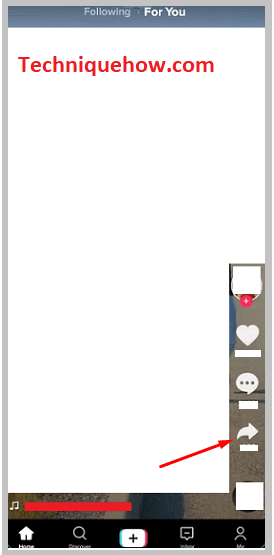 You will see it is situated below three other options sequence of every video namely "follow'', "like" comment" and then"share". Now for the next step, you tap on the share icon.
Step 2: Tap Arrow icon to Save Video
Now once you press "share" you will see many options for sharing where the app lets you share with many other TikTok accounts that you follow or who follow you or other social media you might use for example Instagram, Facebook, Snapchat, Messenger, or hype.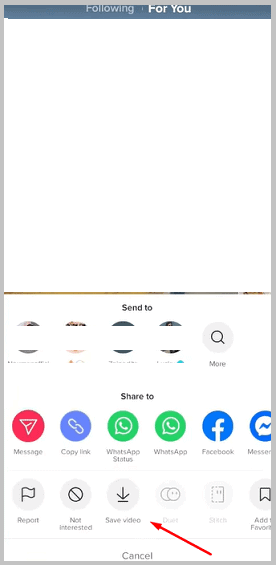 It also allows you to mail it to someone or upload it to your drive, what you need to do is press the option "Save video". Now it begins downloading.
Step 3: See Notice that Video saved
Once you choose "Save video" and the video starts downloading, you can patiently wait while it gets downloaded. Poor internet connection might cause an extension of downloading time and so can long videos. You can also exit the app, but doing so might sometimes cause the video not to get downloaded and get paused midway which is why it recommends you to keep the TikTok app open while your selected video downloads.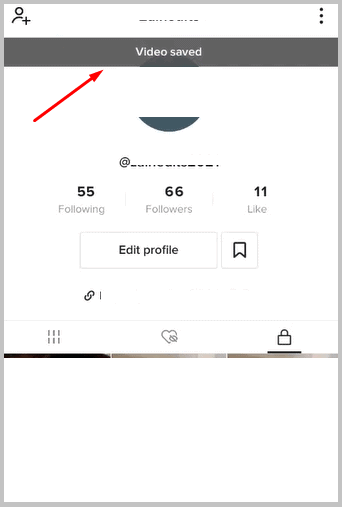 After the video is downloaded you will get a "Video saved" notice immediately, in case you do not receive that notice on the screen either the video has not been downloaded or there has been some error. In such cases, the best way to correct it would be to either refresh the page or the app and look for your video and try downloading it again. It is always better without any interruptions.
Step 4: Search camera roll
Now once you get one video downloaded you can quickly exit the app and open your camera roll and check if the video is present there. It will most probably be under the file name 'TikTok'.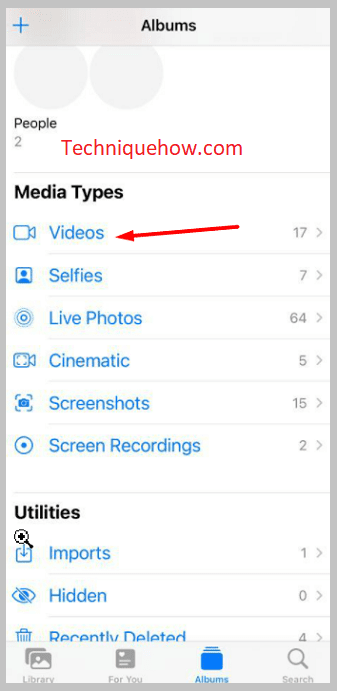 Now if the video is present there it was successful, and you can exit the gallery and once again open TikTok and download other videos you might desire or if you see the video is not present then it has not been downloaded probably because of an error and you can try refreshing the app and try downloading it again.
Step 5: You got the TikTok video
Now you can look into the so-called "TikTok" folder in your camera and find whatever videos you downloaded there. In case you find some of your downloaded videos not found go to the TikTok app and give it a refresh or try downloading them again. That might take some time, but when they get saved you will be able to see them in the folder.