Your Quick Answer:
To find someone on YouTube by email, you can quickly go and copy the email address, open YouTube, and paste it into the search box.
As YouTube is also a search engine, it will show you all the relevant results they have now to filter it and select your targeted YouTube channel.
You can also try to extract the name from the Gmail ID or the mail inbox and then paste the name on YouTube.
It will show you more relevant results than the previous one, but again you have to search for your needed one.
Last but not least, use Google lens and search for this link to see if it is available on any other social media or not.
Use 'Lullar' and 'Spokeo' websites to see which social media platforms are linked with this email ID.
How To Find Someone On YouTube By Email:
If anyone wants to create a new YouTube channel, they have to create their channel on YouTube, and to create a channel; an email ID is needed. So every YouTuber has linked their channel with their email address.
Usually, if you are looking for a channel on YouTube, you either write the name of the topic or directly type the username of the topic. But as every YouTube channel is linked with an email address, you can also search a channel by its email address.
1. Search Email ID on YouTube Search
Follow the steps below:
Step 1: Copy the Whole Email ID
It is known to everyone that email addresses are unique; two email addresses can't be the same, and their usernames are also unique. So you can easily search for a channel using an email ID.
Firstly you have to copy the email ID that you have. To copy someone's email address, if you are using a mobile phone, tap and hold on to the email link, and a pop-up will come containing the options like 'Cut', 'Copy' etc.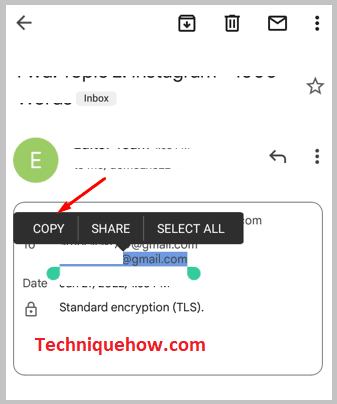 Click 'Copy', and the email address will be copied. Similarly, for PC, move your cursor, right-click over the link, and select 'Copy link address and it will be copied.
Step 2: Put it on YouTube Search & Find
Now after copying the email address, open the YouTube app on your mobile, and at the top of the screen, you can see a bar where you can see the 'Search' option. Click on it, and if the email link is copied on your clipboard, then you can paste the link over here from the clipboard.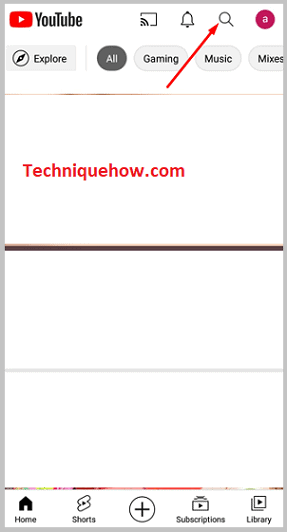 Otherwise, in the free space of the search bar, tap and hold for a little and you can see the 'Paste' pop-up come; click on it and paste it and click the 'Search' button. If you are using a PC, right-click on the search tab, select 'Paste', and then click 'Search'.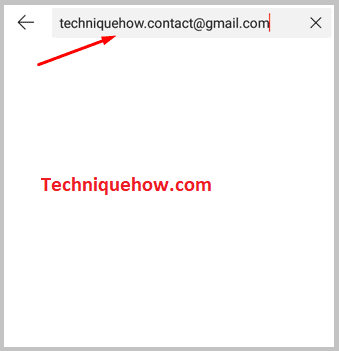 Step 3: Find relevant channels
After searching with the email ID, many relevant and irrelevant channels will come on the list. According to YouTube's algorithm, the most relevant channels will come at the top of the list, so carefully find your targeted YouTube channel.
2. Search Username on Google Search
It is also an easy approach to reaching your targeted profile on YouTube. Here instead of using the full email address, you can use the name only.
Step 1: Get the Username from the Email ID
If you get the name from the email ID first, you should look at how you got this email ID. If you get this email ID through the mail messages, you can easily see their name in the inbox if someone sends you something with this mail.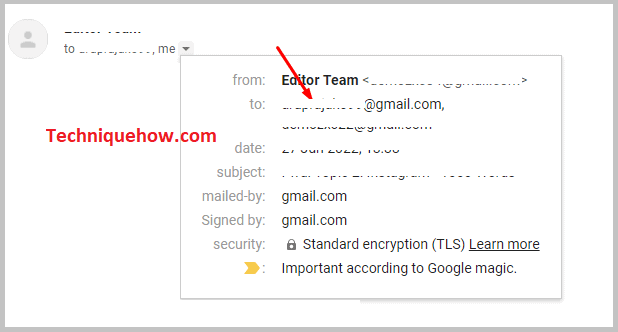 If you are going to reply to their mail, then you can get both their name and mail address. Now, if you get the email address via a source or from a website, you must use a trick to find the name. Generally, people include their name in their mail IDs, so try to extract it from there. Email IDs can also be started with their surname, so carefully extract the name.
Step 2: Put it on YouTube, Search & Google Search
After getting the name, go to the YouTube application and in the search bar, write the name you have or paste it (if you have copied it). Then click on the 'Search' button. For PC, open the YouTube page on your Chrome browser, write down the extracted name, and tap on the 'Search' button.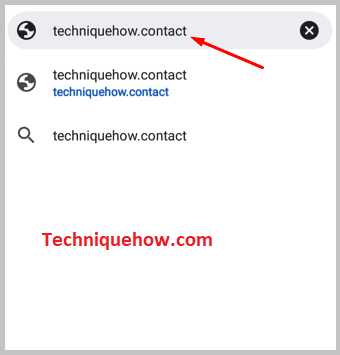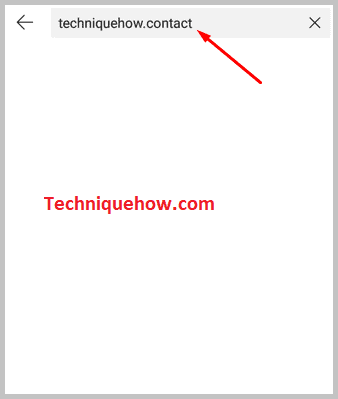 Step 3: Find any relevant channel
After searching for the name, you get more relevant channels than the previous technique. If the person has a good number of subscribers, it will show at the top of the screen; otherwise, you have to scroll down the page and find your targeted account.
3. For Gmail ID: Try a Different Approach
You can also use other different ways to reach your result. Suppose you have the Gmail account [email protected]; now, instead of copying and pasting it over YouTube, take a screenshot and go for Google lens and see where the email appears and then find out other profile details and thus find if any YouTube channels exist there.
You can also search other social media platforms like Facebook and Instagram to see if any YouTube links exist in their bio or not. You can use some online tools to see which social media platforms are linked with this Gmail ID; some websites like 'Lullar' and 'Spokeo' will help you do that.
🔴 Steps To Follow:
Step 1: To do that, open the 'Lullar' website and tap 'Com – People search by email or name', then another page will open in the box, write the Gmail ID suppose [email protected], and click 'lullar.com' Search, and you will see the relevant links.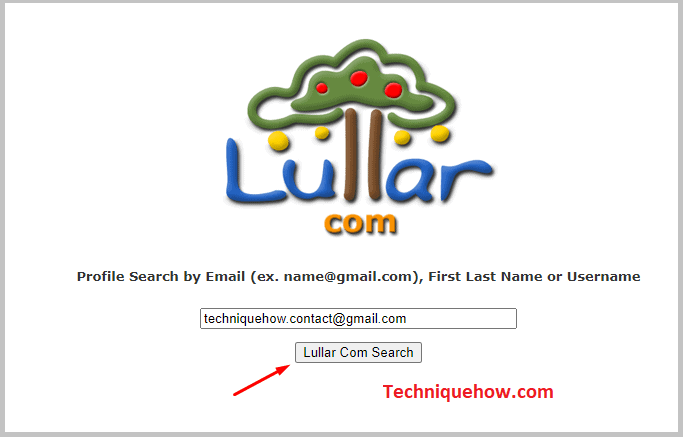 Step 2: You can also go to the 'Spokeo' website, and after entering the website, write the Gmail ID in the box and tap 'SEARCH NOW'. It will show you all the relevant features they have, but it is a paid feature, so you need to pay to see the links.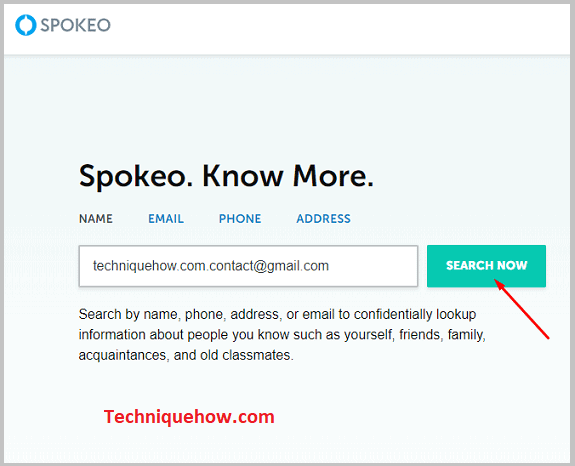 Also Read: