Your Quick Answer:
To fix a temporarily locked Facebook account, first, you have to open the Facebook login page on your browser (on mobile you've to open it in desktop browsing mode).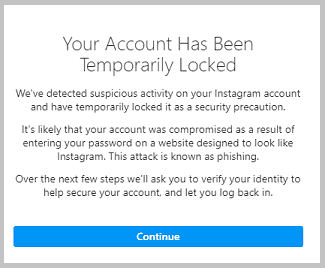 Then verify the account with the code sent to your mobile & email ID and once the steps are completed, you just recovered the locked Facebook account.
Although to unlock, you will be asked to fill out some details like the recent friend's activities and choose the proper action to confirm your activities.
Normally, if you don't take any action or are not able to continue verifying your account just leave that for a few months and this will get back to normal within a few months.
However, you can fix the issue of your account instantly if got locked when you know the reasons to act, and just by doing a few steps, you can restore your account.
There are a few steps you can take to recover a locked Facebook account.
Facebook Account Temporarily Locked – Why:
Many Facebook users have seen their accounts temporarily locked for various reasons, due to excessive spam posts that are reported.
Sometimes an account gets locked after a privacy and security review, but often that's not the case.
One of the most frustrating things about Facebook is figuring out why Facebook locks your account without warning. So if you first get to know the reasons first then fixing those would be easier!
The reasons for an account to be locked are varied and can be sorted into two categories: Suspicious activity & security reasons.
Facebook may lock an account for any of the following reasons:
1. For Suspicious Activity
One of the main reasons for a temporarily blocked account is that your account was trying to do a suspicious activity.
A suspicious activity like this is usually because other people have accessed your account without permission.
2. Locked for Security reasons
Although this kind of lock is rare, it can occur for a range of reasons. Often this block is related to posting personal information such as email address, phone number, home address, or last name on Facebook.
It can get quite confusing, but as long as you take the time to check your latest activity log, you should be able to respond to any alert or warning quickly and easily.
If these reasons sound like you, then there are a few things that you should do to get your account back online. First, try to identify why Facebook thinks something is suspicious.
3. Temporarily blocked account for commenting or liking
Many of us face the issue of getting locked from Facebook for liking posts or commenting too much. This is a common issue for those whose job requires them to like or comment on posts.
🔯 More On This:
When there are many people who like posts or comments on Facebook, your account may be temporarily blocked from the site for security reasons or spam protection.
It is remarked that if you're copy-pasting the same comments everywhere then it's detected as spam.
The reason for this block is that Facebook wants to protect your information and prevent your account from being a target.
How To Unlock A Temporarily Locked Facebook Account:
If you're about to unlock your Facebook account then there might be two reasons and for these, you have different ways to fix the issues. Now, if your account is locked due to security issues like entering the wrong password multiple times then you may need to verify your account with your mobile or email.
However, in case your Facebook account is locked due to suspicious activities then Facebook will provide you with multiple challenges along with changing the password in order to restore back your account.
1. Unlock Facebook Account for Suspicious Activity
If you just have provided an access token to any third-party apps then Facebook might detect this as spam and might lock your account.
Facebook will provide you with some information if they suspect and think it's suspicious when it was done. You can follow the steps to get your account unlocked, which happened for security reasons.
You can verify your identity to unlock the account.
This happens if your profile just added too many friends in a short period of time or liked too many posts in the last 30 minutes.
🔴 Steps To Follow:
Step 1: First of all, log in to your browser and click the continue button to unlock.
Step 2: Then Facebook asks you a question, "How do you want to Confirming Your Identity?".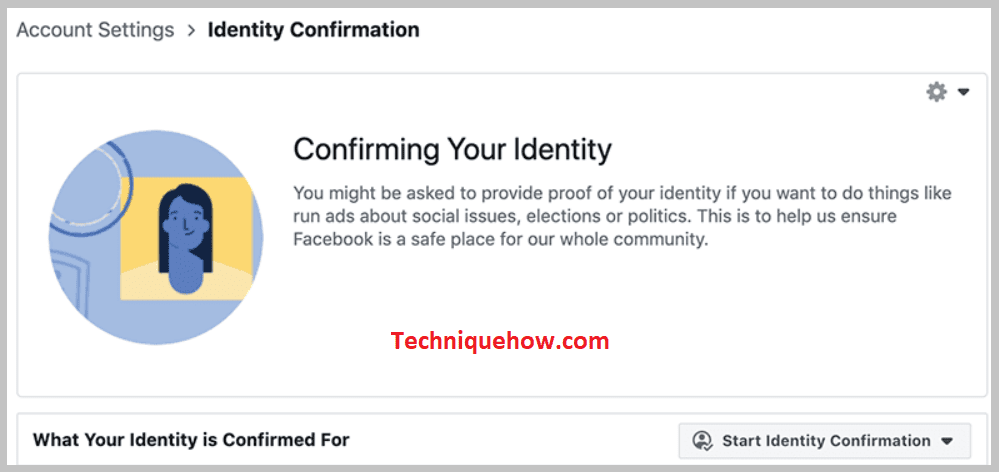 Step 3: Next thing, choose the option "Identify photos of friends".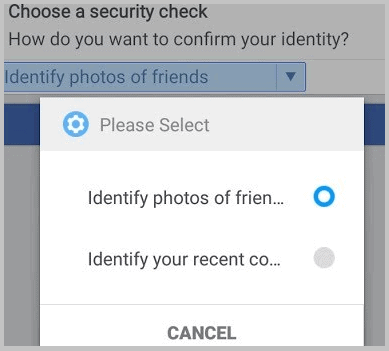 Finally, choose the correct photos from options from your recently added friends and verification is completed.
There is another way in order to unlock the Facebook-locked account that allows you to send your real ID proof to the Facebook team, i. e. uploading your ID proof in order to verify and the Facebook team will unlock the account.
🔴 Steps To Follow:
Step 1: If you have already the ID proof, then upload your proof to Facebook.
Step 2: The ID must be govt. issued ID proof.
Step 3: After sending the proof, Facebook will check your identity, and unblock your account in two days or so.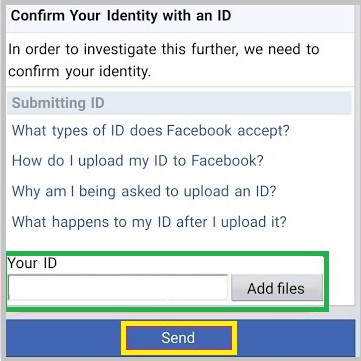 That's all to do.
2. Using Mobile Verification
If you want to unlock your Facebook account then Facebook asks you to confirm your date of birth in order to verify the account.
In order to unlock your Facebook account,
🔴 Steps To Follow:
Step 1: First of all, you have to open your Facebook account in your chrome browser and log in to your account.
Step 2: If the account is locked it will show up the 'Continue' button, just tap on that and you will proceed to enter a few details and verify a few steps.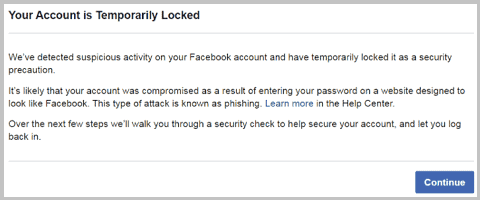 Step 3: Once the account verification is done by mobile or email, just proceed to confirm the date of birth, and will restore your account.
If you get a code or forget your birth date, then there is a different way to open your Facebook account. After that, you will have to try the other method, which is ID submission.
Facebook will send you a code that is used to confirm your identity. When the code is received, enter the code and then click continue.
Note: You can add any Government ID to your account by submitting a document such as a birth certificate, passport, driver's license, voter ID card, etc.
Fix Temporarily blocked from commenting or liking posts:
If you're on your Facebook account and see restrictions to like or comment on posts then there are a few processes to unlock the account. If you are not restricted on Facebook, proceed with the following steps.
To unlock the Temporarily locked Facebook account,
🔴 Steps To Follow:
Step 1: First, open the Help & Support option in Menu.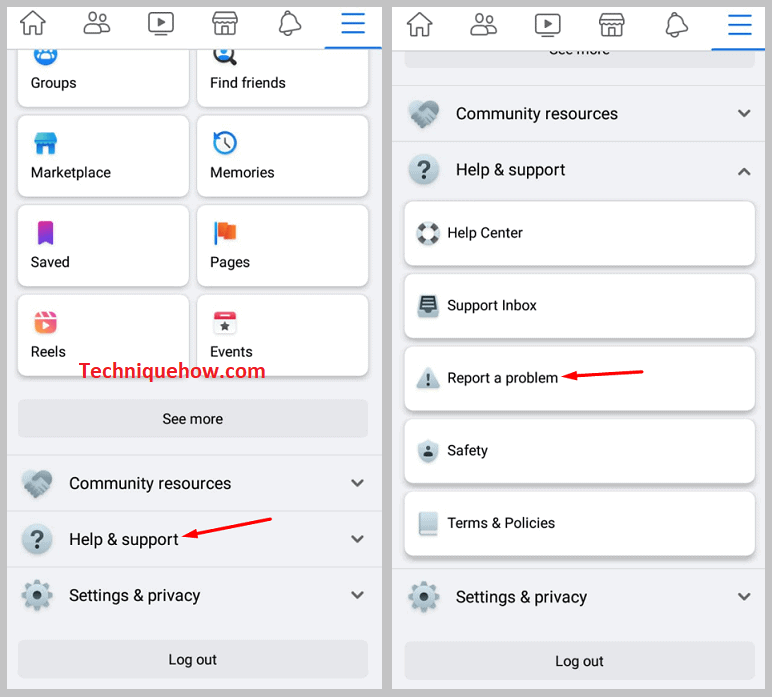 Step 2: Choose the option Report a Problem. Scroll down and Pressed "Continue to report a problem".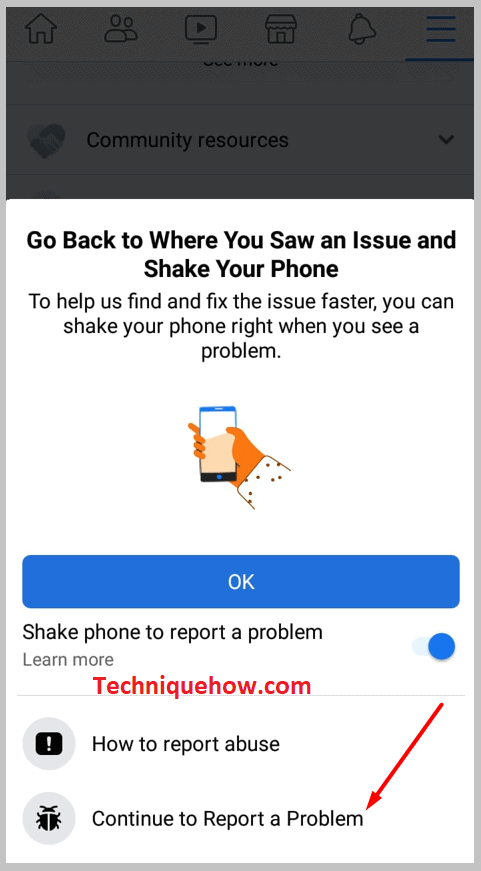 Step 3: Select the privacy option from the list of choices.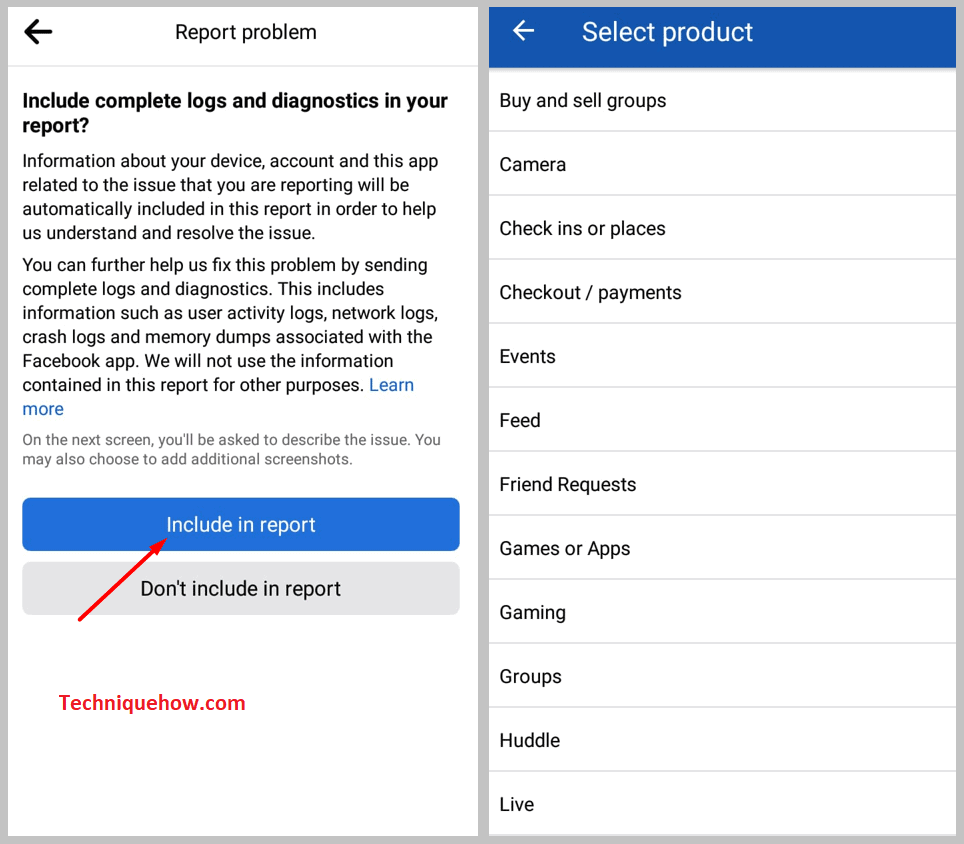 Step 4: A new page opens where you have to write the problem. In the box, Put" I'm being temporarily blocked from liking posts and commenting".
Also, attach a screenshot of the post and comment you have been trying to like or comment on. Depending on the issues, this can take up to a few hours to restore your access.
That's all you have to do to unlock a Facebook account and a few additional steps may have to take to verify the recent activities in just 10-15 minutes.
Also Read: