Your Quick Answer:
To fix the failed to send Snapchat error you can take several steps i.e. reinstalling Snapchat on your mobile,
Let's try resending the files (if any) that failed or you can directly ask for help from the Snapchat team that can solve your issue more easily and quickly.
Check your internet connection if that is well or connect to a better Wi-Fi connection.
There are some steps that you can take to delete the failed to send snaps.
If you're seeing Failed to send Snapchat when you're trying to send a message to your Snapchat friends then this is prevented either by external or internal error.
The external reasons including Snapchat server end issues or internal issues like internet connection can cause the problem that makes the Snapchat sending fail.
In case any of these issues occurred, you will see an error as 'Failed' for your sent Snapchat.
Normally, you will notice the 'Delivered' tag on your sent snaps but if you're trying to send a video through Snapchat messages and if your internet connection does not go well, then you will see this type of error on your Snapchat.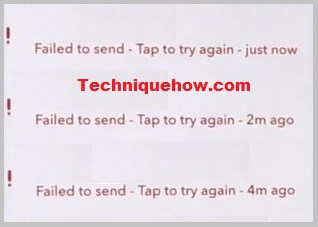 🔯 Failed to Send Snapchat Won't Go Away – Why This Happens:
Failing to send Snapchat means the message or the photo that you were trying to send to your friend through Snapchat, is not yet delivered to the receiver. The messages that failed to deliver may be due to several issues and may not go away.
And when the message fails to deliver, it is annoying for both the sender and the receiver if they have an ongoing conversation. It breaks the continuity of the conversation.
Snapchat has the feature to permanently disappear the messages and the failure of Snapchat to deliver ads to the frustration of the users. This may either be due to a poor internet connection or due to some internal issue with the app itself.
🔯 How Many Snaps Can be Sent at Time:
There are no limits to the number of Snaps that you can send. Snapchat is a very popular social media platform that allows you to send snaps that include photos, videos, and other media to your friends. It allows you to add filters to your photos and videos thereby offering you a touch of augmented reality.
A newly added feature of Snapchat allows you to send snaps to 16 people from your list at once you need not have to individually send snaps anymore. This feature allows mass sending of Snaps unlike before when you have to send snaps individually.
Snapchat Failed To Send – How to Fix:
If your Snapchat is always failing to send snaps even after multiple tries then these fixes might be helpful in solving the situation. In order to fix the error while sending the snaps to someone, you must be sure that you have a proper internet connection and if this happens to all users then your app needs an internal fix.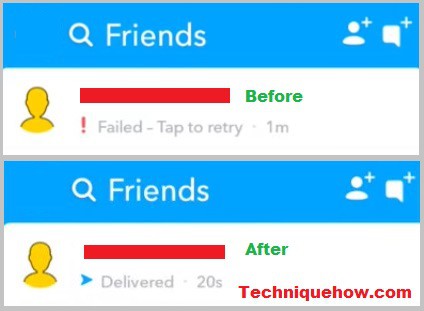 1. Reinstall Snapchat (bug in App)
Although, while the issue happens to only a particular person you can say that there is a single issue or internal issues on your app if that happens to all then you should update the app or reinstall Snapchat as this process can solve all internal errors if that is not a server end issue.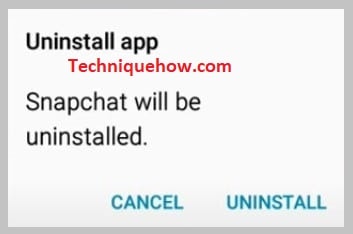 If you are facing the error, 'Failed to send', one of the solutions is that you uninstall your app and then reinstall it again. Log in by entering all the specific details by providing your Snap ID, and other credentials asked. By doing so, users can send their snaps to their friends. Reinstalling the app removes or eliminates the bug that has caused this error.
2. Connect to Wi-Fi if the Internet is Slow
If you have a poor internet connection you would know that the file is getting trouble sending and this may be the reason that shows the sending failed error on your Snapchat. Now, if you just directly reinstall Snapchat, you would notice that the messages disappeared that were showing 'Failed to send' error and now you can retry sending fresh snaps and before that connect to a proper internet connection.
Also, it is recommended that if you have a slow internet connection just try sending snaps one-by-one if you are sending them to multiple friends, this way you can ignore the error to pop up.
Even after doing the above step of reinstalling the Snapchat App, if you are facing the error, then it is possibly due to a poor internet connection. You can eliminate this by switching your internet connection to a WiFi connection. WiFi provides a good internet connection with a good speed that your mobile data cannot have. Switch to a WiFi connection and send Snaps monotonously and quickly.
3. Contact Snapchat & Describe Issue
This is the final way you should try to fix the internal error. As I described if the error occurs with a particular person you have to give details of your username and about the chat with whom you're facing the issue and most probably Snapchat would let you know once the issue is fixed or if something else. You can send an email to Snapchat support and the reply is prompt.
If you still are facing the error after attempting the above two steps, you should contact the Snapchat team. It is simple to approach the Snapchat team, follow the steps given:
🔴 Steps To Follow:
Step 1: First of all, log in to your Snapchat account.
Step 2: Tap on your profile at top of the left corner.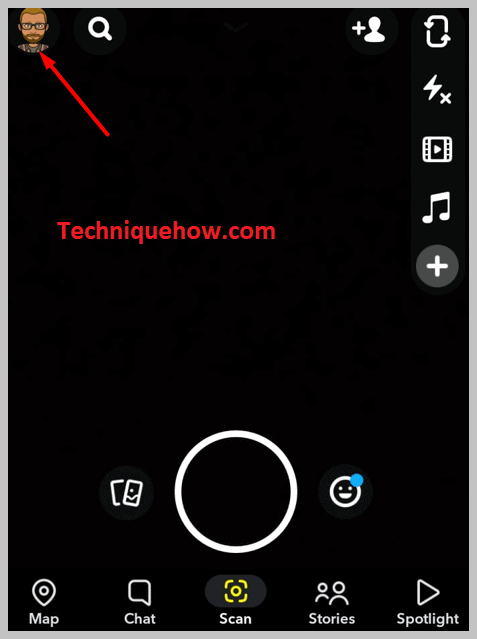 Step 3: Tap on the 'Settings' icon in the top right corner.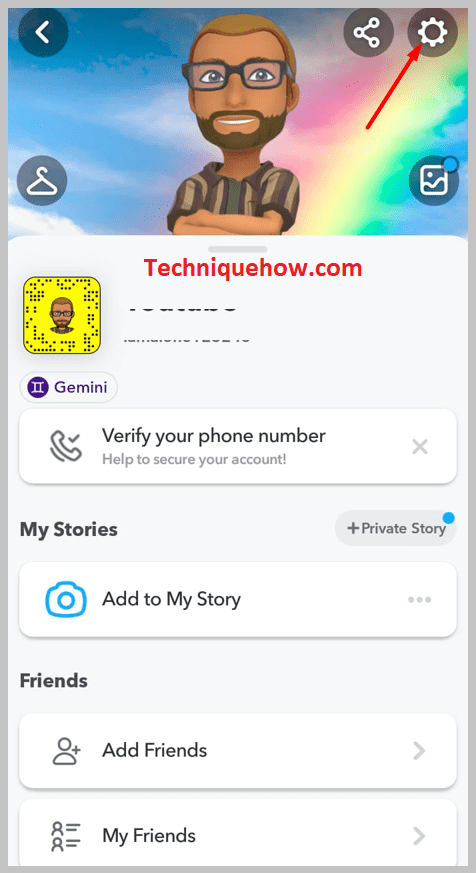 Step 4: Scroll down to 'support'.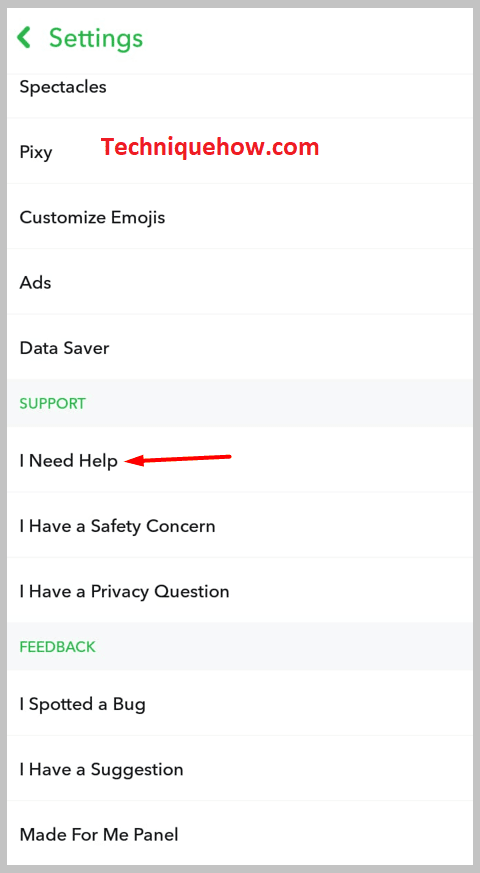 Step 5: There you will see the option of 'I need help'.
Step 6: Here you can provide your username and chat details, to support you can email them, and they will reply to you and solve your problem.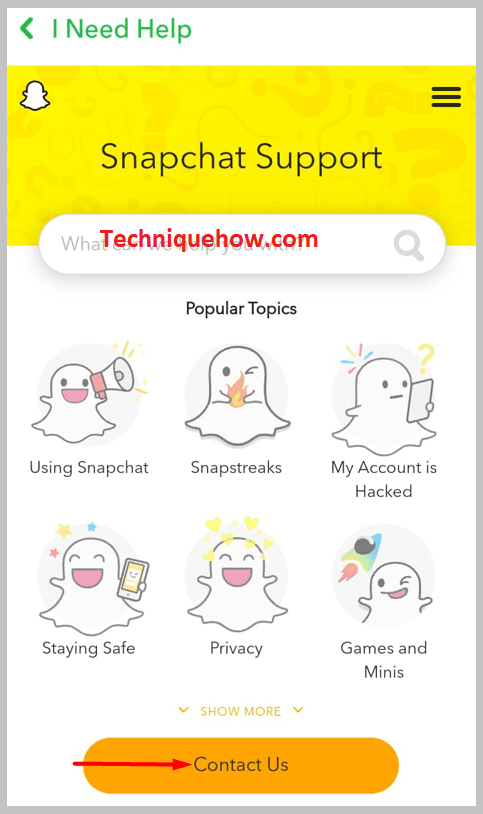 These are the simple fixes that you must do in order to fix the error that you face while sending a snap to your friends.
Why do you see Failed to Send Snapchat errors:
If you're seeing this error 'Failed to send' then this is due to several reasons like poor internet connection or internal issues on your app. The causes are many, not limited to only these ones.
Let's explain the below options:
1. Due to Poor Internet Connection
If you have a poor internet connection and you are sending large files on Snapchat then this is the reason behind your failed Snapchat.
Although, tapping on the file or message will retry sending once you connect to a good network connection, the same will be sent & show the 'Delivered' tag.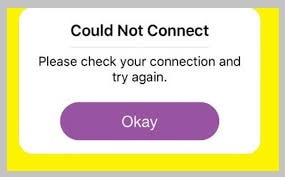 Failed to send Snapchat error is shown if there is a poor internet connection. A good internet connection is required to send Snapchat messages to your friends instantly within seconds.
However, if you have a poor internet network issue or no internet connection then it shows, 'Failed to send Snapchat'.
2. Due to internal Snapchat App issues
If the issue is internal then only Snapchat can fix this error. Sometimes, the app gets fixed once you log out of the app and then log in again. This issue may be due to a bug in the app, so try fixing this by updating the app that may work as well. However, if nothing works write to the Snapchat support team.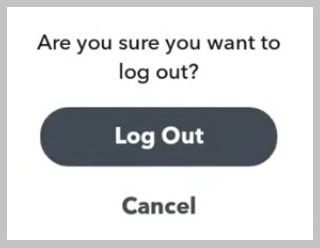 Even if you have a good internet connection but still you face the error 'Failed to send Snapchat', then the only possible reason is the App itself. There may be some internal issues with the app. You just simply log out of your account and log in again. If the problem persists then uninstall and reinstall the Snapchat App.
Also Read: