Your Quick Answer:
To fix the 'Your Account Was Compromised' issue on Instagram, first 'Change Password' or "Reset the password" of your Instagram account.
To reset your password, open Instagram log-in page > and click on: "Forgot Password?"
Next, enter your email address and phone to receive the 'Reset password link' and tap on Next to send the password reset link.
Once received, open the link, add a new password, and hit the "Reset password" button.
Also, you should enable the "Two-Factor Authentication" on your Instagram account.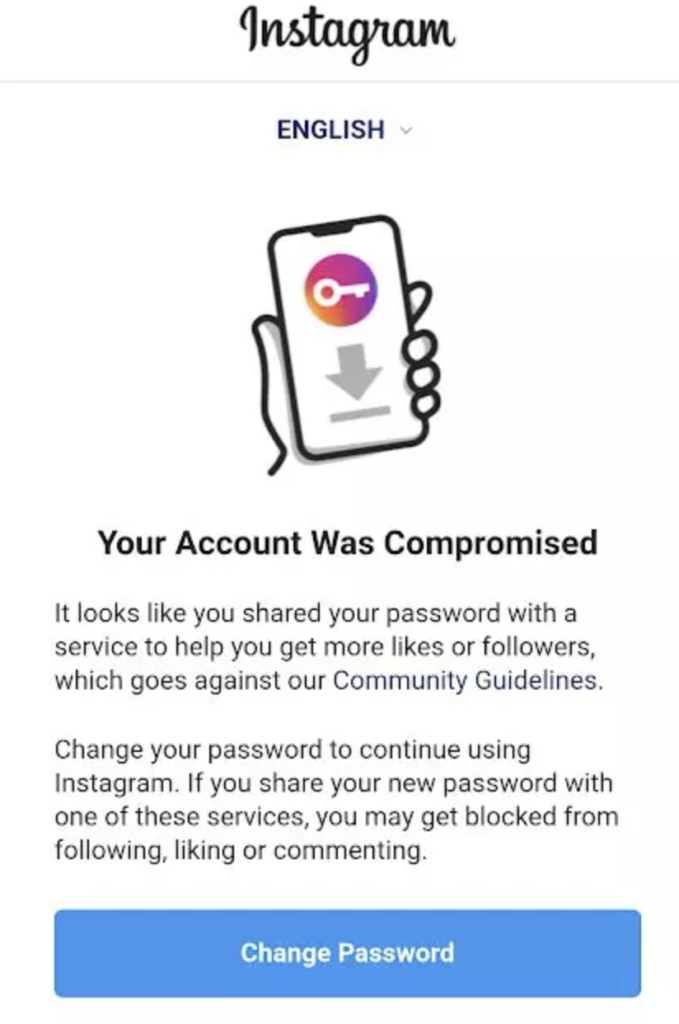 Why Does 'Your Account Was Compromised' error Show:
There are a few reasons for which this issue occurs, let's find those out:
1. Someone Took Control of your Account
One of the most prominent reasons for this issue is that someone has taken control of your account.
Someone else is using your Instagram account. It may be your friends where you have logged in to your Instagram account and did not log out or any internet cafe and systems other than yours.
Now, when such a thing happens, usually people are not able to recognize how and where they made mistake.
But nothing to worry about much about it. the moment to come to know that someone is using your account without your knowledge, go and change the password of your account.
Also, for future safety do some necessary safety settings such as > "two-factor authentication".
2. Your password was Compromised
The second most reported reason for this is, that someone has hacked your Instagram account password and is using it.
It has been proved in a study that 80% of people across the globe, set a strong password, neither for their social media accounts nor for their bank accounts. They usually go for easy-to-remember passcodes such as date of birth or vehicle number, etc, which is very easy to hack.
Similar would have been the scenario in your Instagram compromised case. Someone would have collected all the general information about you and logged in to your account.
Now, the first thing you must do is go and change your password and set a strong password. Also, enable two-factor authentication for your Instagram as well as all your social media accounts.
Fix the Your Account Was Compromised Issue on Instagram:
Following are the measures to fix your compromised Instagram account:
1. Reset Your Instagram Password
Reset password means go for the forgotten password option and set a new password for your Instagram account.
To reset the password:
Step 1: Open Instagram and tap 'Forgot your login details?'
On your system, open the Instagram app and be on the log-in page.
On the log-in page, you will see, a box where you have to enter your username and below that your password.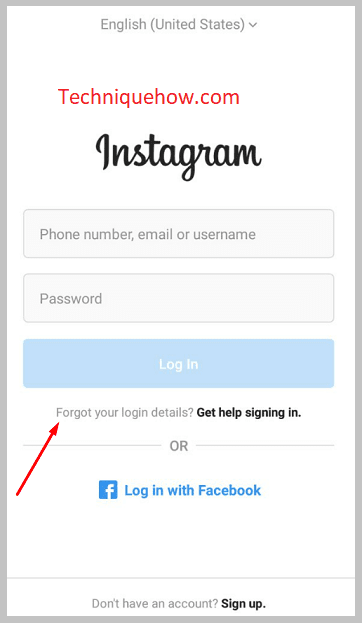 Since your account is not under your control, you might not be able to log in with the old password.
Hence, first, set a new password and then enter your login id and password. For that, click on "Forgot Password" just below the box where you add the username and password.
Click on > "Forgot Password" and it will ask you to enter either your linked email address or the phone number.
Step 2: Enter your Email or Phone number
Next, enter your email address or phone number, whatever is convenient to you.
Make sure whatever you enter – phone number or email enters accurately because that is the space where Instagram will send you a reset link.
Enter your email or phone number and tap on the > "Next" button.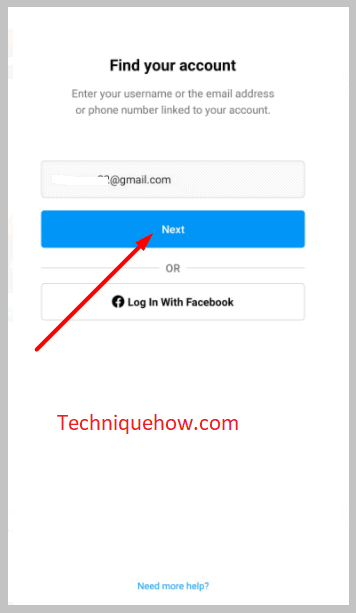 Next, you will receive a reset link, either on your email or SMS, accordingly.
Step 3: You will Get a Reset Link on Email
At some time, you will receive a 'reset link' on your email address or SMS. Refresh your email and SMS tab.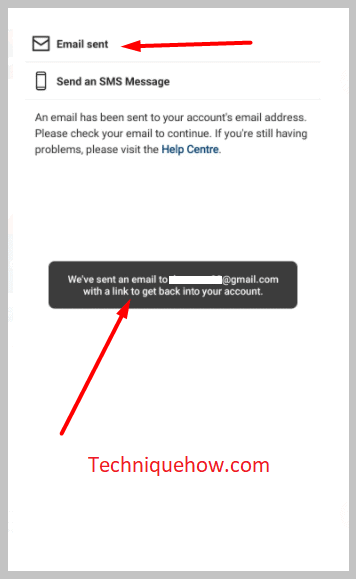 Here point to note is that sometimes it may happen, because of security factors, the email will not be in your Inbox but rather go to the "Spam" folder of your email. It happens. So, if you did not find the email in the inbox sections, check under the spam folder.
Check the reset link and open the link.
Step 4: Tap on Reset your password
After opening the link, the "Change Password" page will come on the screen. Over there you will find the options to add a new password.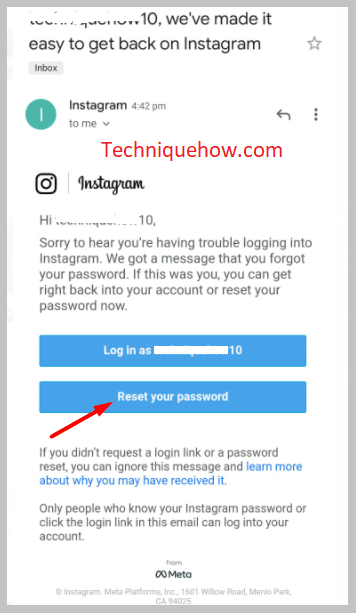 Make sure, this time you set a strong password, which is not too easy to guess.
5. Set a new password
Next, add a new password and again type the same password in the 'confirm password' section. once done, hit the > "Reset Password" and you are done with resetting the password.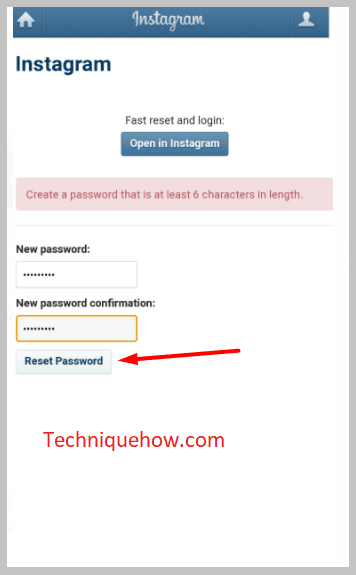 Now, refresh the tab and try logging into your Instagram account.
2. Setup Two-factor Authentication:
Now, after resetting the password, you have to do one important setting. That is enabling two-factor authentication for your Instagram account.
Two-Factor Authentication in simple meaning is a two steps security check, where to log in to your account, after the password, the genuine user has to again enter a sent verification code.
Steps to enable two-factor authentication in Instagram.
🔴 Steps To Follow:
Step 1: First, open Instagram, and log in to your account.
Step 2: Next, click on the > "Profile Icon" on the right bottom corner of the home page screen.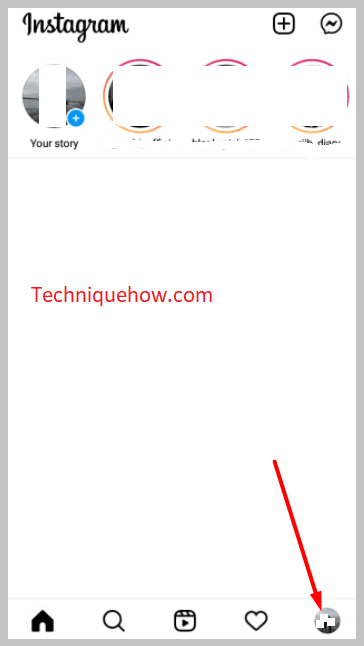 Step 3: On the top right corner of the page, you will find "three horizontal lines" click and select > "Settings".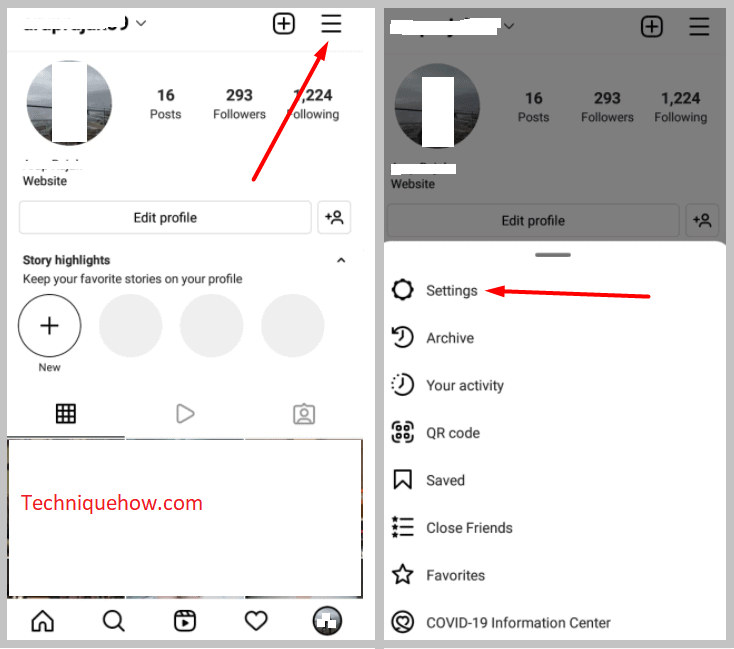 Step 4: From the lists select "Security" and there you will see the "Two-factor authentication" option. Click on it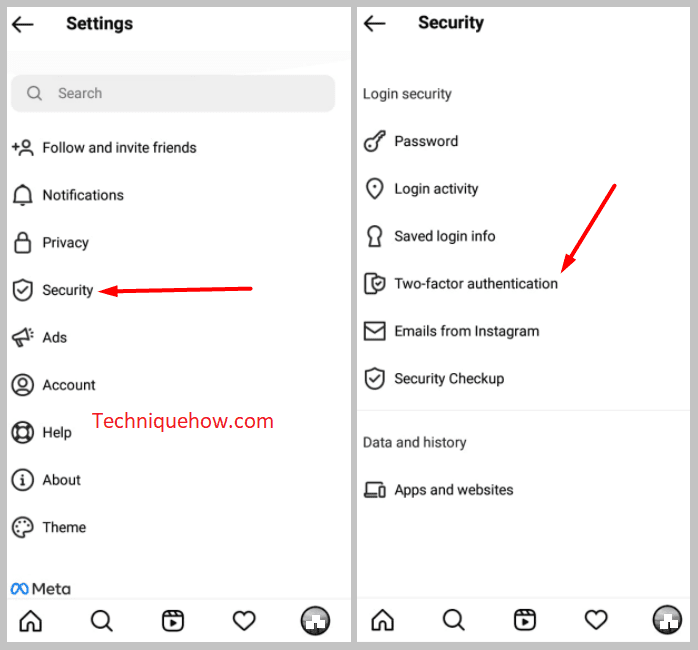 Step 5: On the Two-Factor Authentication section, go to the > "Text message" and switch on the toggle.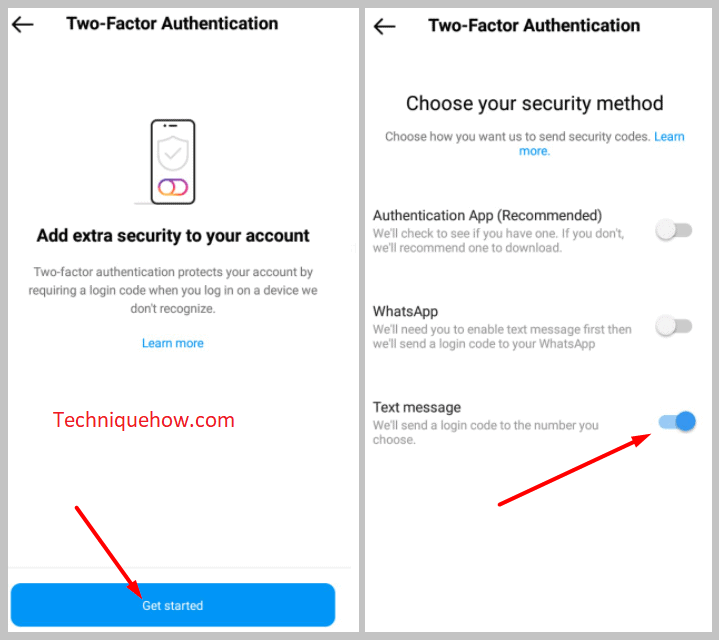 Also Read: