Forgetting the password of the drive account is not a rare case, we often lose our passwords or forget about it if we haven't written it down somewhere. But it is not the end of the world as there are ways to recover your google drive account like resetting the password which is the more common and used method.
To recover the account you can even use your last password if you remember it. Make sure you are confident about the last password otherwise it would not work. However, you can reset the password easily with a few steps.
This whole article has a clear point of letting you know about how to unlock and recover your drive account even when you don't remember your current password. The ways which are about to be mentioned will help you get into your drive account. You'll get to know about the Gmail passwords work and how to recover them if lost.
☛ You can read this article if you want to set a password for the Google Drive files.
The methods and techniques are mentioned in steps and points so it is pretty easy to understand and even easier to apply.
Your Google Drive Password:
We often don't have the information that the password of our Google Drive is the same as that of our Google account.
When creating a Google account we have to set a strong password so that it's not easy to guess, that password is what would be used to unlock our Google Drive account and there is no separate password for the Google Drive account, actually the same.
It's often seen that users don't have this knowledge and they get under the misapprehension that they have lost their Google Drive account password. This password of our google account gives us access to all our google data that we have had stored in Google Photos, google docs, etc.
So to be clear and precise use your Google account password to log in or unlock your Google Drive account as it is the same.
Fix if you've Forgotten your Google Drive Password
If you have forgotten your Google drive password then you have to take a few steps and you can try different methods.
1. Recover your Username:
Might be sometimes you type the wrong username to sign in. You first make sure it's correct or try recovering it.
If you have forgotten about the username of your Google account, you can quickly recover it by following some steps. The jotted steps below for here for you to follow and recover your username. But it's often when users type their username incorrectly.
So, first of all, you need to make sure you're typing your username correctly. Still, if you can't think of the exact username, try and recover it quickly by visiting the Google username recovery page.
The following steps will help you know about it in detail:
To recover the username of your Gmail account, go to the Google username recovery page.
There type the recovery mail or your phone no. linked with the mail account whose username you couldn't remember and submit it to proceed.
Then you will be asked to type your first and last name that is associated with your mail account then submit it by click next.
Google will send you a code for verification at the recovery mail or you will receive an SMS with the verification code if you have provided your recovery phone no. instead of recovery mail.
Verify the code to proceed with the recovery of your username.
Then you'll see the accounts flashing on your screen which is linked with that particular recovered mail or phone no.
Click on the account whose username you wanted to recover then get in using your password.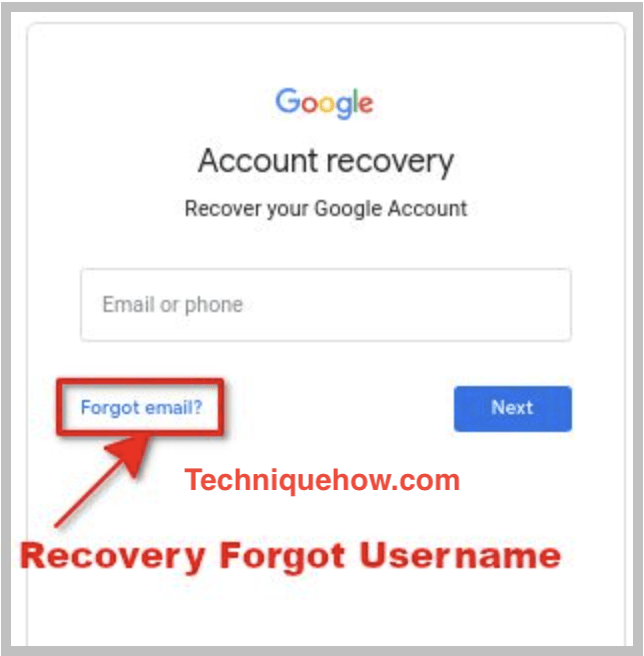 Thus you have completed the process of recovering your mail if you have lost or forgot the username of that account.
2. Resetting your Password:
If you're unable to remember your password and unlock your google drive account you can always reset your password. The forgot password option will help you with resetting it. Make sure when you're resetting your password, set it to something strong.
To reset the password of your Google Account,
First of all, requires you to first click on the forget password option.
After you have entered your email address, they will ask you for your password. On that page, you need to click on the forget password option to proceed further.
Next, you will be asked to enter your password, but as you don't remember your password click on forget password.
After clicking on forgot password they'll take you to another page where you'll be asked to write the last password that you could remember which you have previously used to protect your account. You don't need to write anything there. Below that box, you'll find an option to try another way. Click on that option to continue with the process.
Now you'll see a notification flashing on your screen where you need to confirm that it was you who was trying to recover the account by clicking yes.
Now that you've confirmed your identity, google has approved your sign-in requests. Then comes the password reset option.
Then it'll ask you to reset your password. So now you just need to create a strong password, confirm it and save it by clicking save password.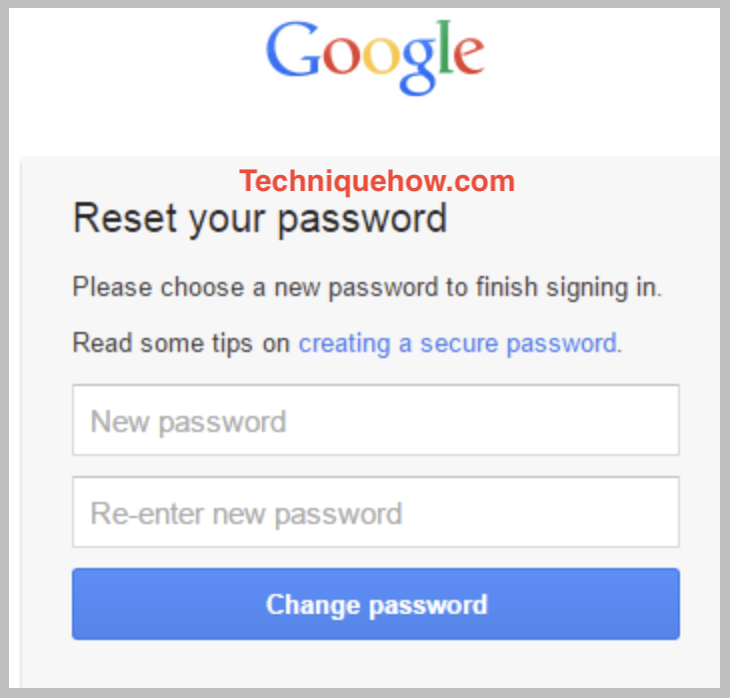 Always remember to use a password that is strong and couldn't be cracked easily as it protects all kinds of your Google data. This password is used to log in to your Google Drive account or any other google account connected and signed in with this mail address.
3. Reset with Last Remembered Password:
This is another way to recover your google account when you cannot remember your current password. Google allows you to log in using the last password that you've previously used to lock your account when you can't recall your present password.
To reset with the last remembered password,
First, you have to enter your email address, click on next to continue with the process.
Now on the page where you need to enter your password to get in, click on the forgot password option>Try Another Way.
They'll take you to the next page where you'll be asked to write down your last password to log in. There write down your last password and click 'Next'.
Then you'll be asked to provide any mail address which you can access presently.
After providing the mail, they'll send you a verification code in that mail which you need to verify. Copy the code from there and paste it into the box flashing on your screen where you need to enter your code.
After you have successfully verified your code they ask you to wait for three to five business days and below that, you can provide additional info like date of birth that would be helpful in the recovery process.
Remember you can only use details that are related and provided to your mail account which you're trying to recover and nothing irrelevant.
The Bottom Lines:
This article explained the steps that you have to follow in order to reset the password of your Google account. In case you don't have access to your phone then you can just use your last remembered password in order to reset it, from a known device you last logged in through.
Also Read: