Your Quick Answer:
If you have forgotten your YouTube Channel Email password or address, then, the best way to recover is "Send Feedback" to Google.
Managing the community and asking them for solutions. Within 48 hours they will send you a reset password link and you will be able to access your channel.
For sending feedback, first of all, go to Gmail, if have another Gmail account, use that, if not then, your family or friends' Gmail will also work.
Open it and click on the "Three Horizontal Lines" on the top left section of the inbox screen. Click and a list of options will appear, scroll till last and select "Help & Feedback" and then, "Send Feedback".
Write feedback, mention your problems, and requests for help, add a screenshot of the same and send it.
Wait for 48 hours and you will receive a mail from them. Open it, click on the link, and follow the suggested steps. That's it.
There are steps you can follow to find the YouTube channel email.
You can also upload YouTube videos directly from Dropbox or Google drive.
If you forget your Google email ID what services are affected:
To operate a newly bought Android smartphone, the first thing an individual must do is "Sign Up" with Google or create a new Google account. Because all the major applications and functioning of the Android device are connected to Google.
The major Google-maintained applications are Google Mail to send & receive emails and verification codes for accounts, Google Play Store to download apps, Google Photos to bring old photos to the new device, and YouTube to open the already existing Channels, Google Maps, Drive, etc.
All these applications are run by the Google account you create for a new device or use an existing one.
So, if you forgot your Google email ID, all these major services will be affected.
You won't be able to receive emails which will include the configuration emails, the YouTube channel that has your previously uploaded videos and subscribers, etc.
Everything that is connected to your Google ID will be affected, that includes apps other than Google.
Also Read:
YouTube Channel Search – If Forgot YouTube Channel Email:
If nothing works, then you should directly go to the YouTube authority, send them feedback, and request a solution for the same.
To recover your YouTube Channel, you have to fix your Google mail ID. For that, you can send feedback to Google requesting the reset link. Once your Google ID is fixed, you can easily access your YouTube channel.
Now, if you have forgotten the login credentials of Google mail ID, then, you might think of going for the "Forgotten" password. Definitely, this will work and you will be able to enter your Google and then Channel.
But what if you have not registered your phone number for recovery, then, a forgotten password won't help you. In this case, 'Feedback' from another Gmail account or another person's Gmail will help you out. Send feedback and ask for help. Within 48 hours your problem will be resolved.
Follow the steps to send Feedback:
Step 1: Go to Gmail and tap on "Three horizontal lines"
If you do not have another logged-in Gmail account and go to your family or friend and use their Gmail account. Open it and on the first interface, towards the top left you will see the "three horizontal lines" icon, just at the start of the search box. Tap on the icon and a list of options will appear on the screen.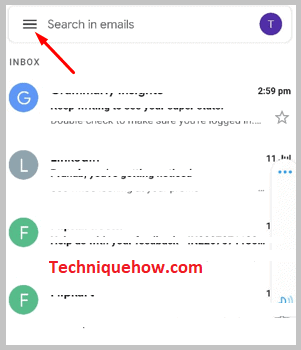 Step 2: Tap on > "Help and feedback" and select > "Send Feedback"
Next, scroll down the appeared option list till the end and there you will get the feedback option. Click on the "Help and feedback" option and from the opened options select > "Send Feedback". Tap and it will get open.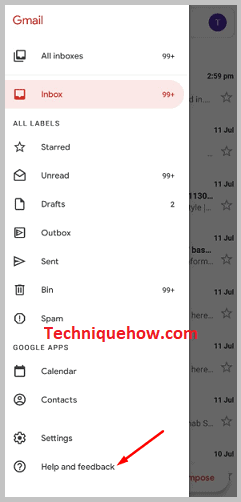 Step 3: Write the "Feedback" and send it.
Now, on the screen, you will see some space given to write feedback. Tap there and write feedback. In feedback, you will mention the problem you're facing and what happens in the process.
Do not forget to mention that you cannot access your YouTube channel, And, in the end, add a requesting line to help you with a solution asap. Also, add the screenshot of the notification you receive while trying to log in and access the channel. After that, hit the send button in the top right.
Within 48 hours you will get a reply on the same Gmail account. Open the receive link and follow the instructions suggested in the mail.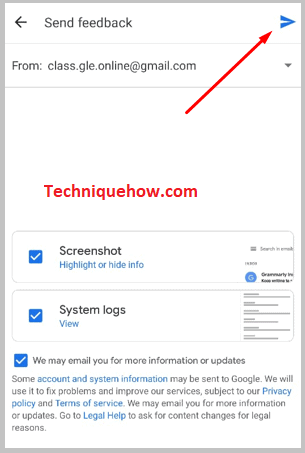 Why you can't access the YouTube channel:
Here are some of the root causes of why you can't access your YouTube channel-
1. Forgot email ID
YouTube and YouTube channel solely works on the Google mail ID through which you have entered YouTube and created the channel. All the emails related to the subscription, new videos upload, etc, will be received on the registered Google email. So, if anything happens to the Google mail ID, it will directly affect your access to the YouTube channel.
For instance, if you have forgotten your Google ID password and won't be able to operate it then the same will happen with your YouTube channel, you will face issues in accessing it. Thus, a forgotten Google mail ID or password can be the cause of why you cannot access the YouTube channel.
2. Someone else is using it
YouTube channels with a huge number of followers are prone to get hacked. Hackers keep an eye on those accounts which has a good engagement with the audience and after hacking it, change the setting, password, etc., so the owner cannot access them.
Hence, if your YouTube channel is hacked and operated by someone else, then you will surely find difficulty accessing it. And it is quite difficult to find out the hackers and get back to your channel. Therefore, it is recommended to keep a strong password for YouTube channels and not login into devices other than yours.
3. YouTube has been deleted
Make sure your YouTube is safe and sound. If anything happens to the YouTube app or its functioning, then it will directly affect your channel. Because your Channel is all dependent on YouTube. Mainly it happens that if the YouTube authority has deleted your YouTube then your Channel is affected and you cannot access it.
YouTube authority can delete YouTube from your device and stop you from using it. It is basically called Ban or suspension.
YouTube authority does this if a user violates the rules and terms of use, posting discriminating content, inflammatory messages, or inappropriate photos on his channel. Thus, if YouTube is deleted, then you cannot access your Channel.
What else can you do if you can't recover your account:
You can create a new account. Even after resetting the password and trying every measure, still, you are not able to recover your account, then, the best solution is to create a new account.
🔴 Steps To Follow:
Step 1: Open Gmail and tap on "Create Account".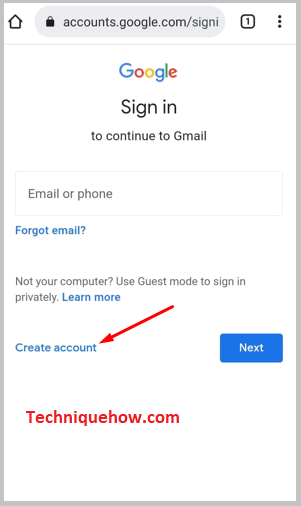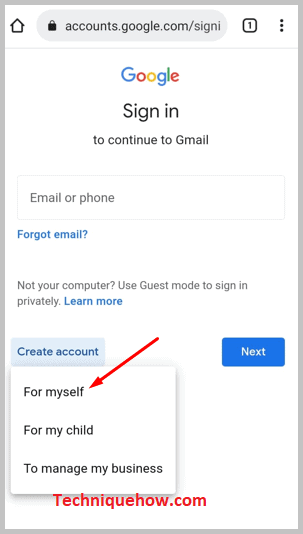 Step 2: Enter the details asked, such as name, phone number, and date of birth, and create a Gmail address for yourself.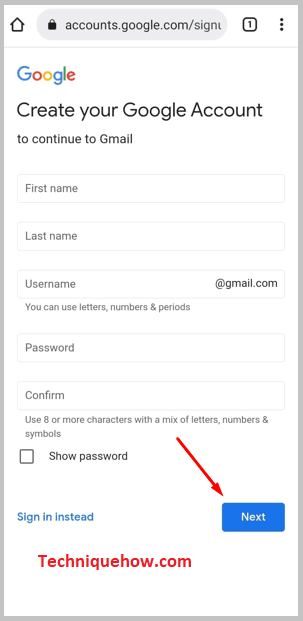 Step 3: Once done creating, come out and use the newly created Google mail ID to log in to your YouTube and create a new channel.
The Bottom Lines:
If lost your Google mail credential and it is affecting the rest of the accounts, then, better to send feedback requesting help. This method has a 99% success rate. Follow the step correctly, as mentioned in the article.
Also Read: