✎ Key Points:
» You can open Snapchat by visiting support.snapchat.com and clicking on "Contact Us."
» On the provided form, submit essential details like your username, email, phone number, device information, and the username of the friend involved.
» Ensure accurate input, especially regarding the date the issue started, and deny seeing the hourglass icon.
You'll need to be descriptive and request them to give you the streaks back.
Why Do People Fail to Keep the Snap Streak:
There are some reasons why people fail to keep the Snap streak:
1. Did not see the Hourglass Emoji/icon
Snapchat users very easily lose the snap streak. Streaks can only be maintained if you can send and receive daily snaps to your friend with whom you have a snap streak going. If you lose one day, you'll be able to see the hourglass symbol that tells you that your streak is in danger. You can only save the streak by sending and receiving a selfie every day within twenty-four hours.
The hourglass emoji is more like a countdown timer on Snapchat. This hourglass emoji was solely introduced by Snapchat to remind fellow Snapchat users that they're going to lose their snap streak soon if they don't step up the game to save it by sending and receiving snaps.
2. You Didn't use Snapchat for a While
Many users who have a high streak with friends on Snapchat lose it when they stop using Snapchat all of a sudden. Snapchat is a kind of application that many users don't use much or open every day, but if you're having snap streaks going on with other users on Snapchat, you need to open it daily to send and receive snaps.
As users tend to stop using this app more frequently than any other they easily lose their streak count. Even if you had some streaks going on with some of your Snapchat friends, you'll lose it at once if you stop using the Snapchat application for a while.
If you don't want to lose your snap streak anymore, remind yourself constantly of your snap streak and prevent yourself from stopping the use of Snapchat.
How To Recover Streak On Snapchat:
If you've lost your Snapchat streak suddenly, you can try out this method to get your streak back on Snapchat. This method works both on iOS and Android.
Step 1: Open Chrome and go to: support.snapchat.com
Users who have lost their streaks on Snapchat have a chance to get them back if they can launch a report to Snapchat addressing the issue they've faced and how they've lost all the streaks that they had on their account.
If you're using the Google Chrome browser application to open the Snapchat support page, make sure that the application is updated so that you don't face any kind of glitches while you're performing the process.
On Google Chrome type Support.snapchat.com and open the URL. This is the official Snapchat help center. You'll be able to notice the Contact Us button on the page.
Step 2: Tap on Contact Us to file an issue
Snapchat allows users to contact them via their support page so that the users who are facing issues regarding something in their Snapchat account can report it to the Snapchat community to fix it.
Many users by carelessness lose the snap streaks that they've collected for days or months. This happens when they ignore the hourglass emoji and do not send or receive snap-on time.
If the user fails to send or receive the snaps on time, the snap streak count will result in zero and the user will lose all the streaks.
But you can try and recover your snap streak by clicking on the yellow Contact Us button that's in the middle of the Snapchat support page.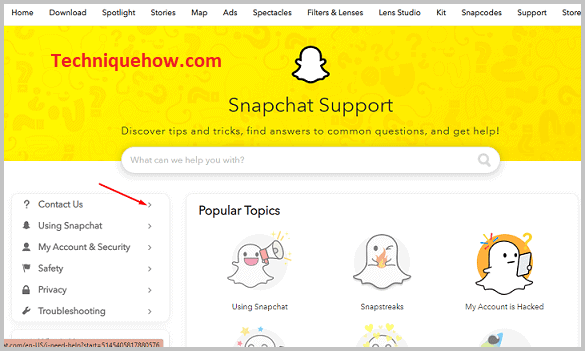 Step 3: Select My Snapstreak disappeared
After you click on the Contact Us button on the Snapchat support page, you'll be presented with several options that are displayed to you to help you to state your issue clearly.
Out of all the options, you'll need to choose and click on the sixth option that says I lost my Snapstreak. As your issue is related to the Snapchat streak you'll need to choose this option from all the other options displayed.
After you click on the option, you'll need to scroll down the page and there you'll be able to see a form that you need to fill up correctly and as accurately as possible.
This method doesn't actually give you the surety that you'll get your streak back as it depends on the Snapchat community, but after Snapchat reviews your form, it will let you know about it.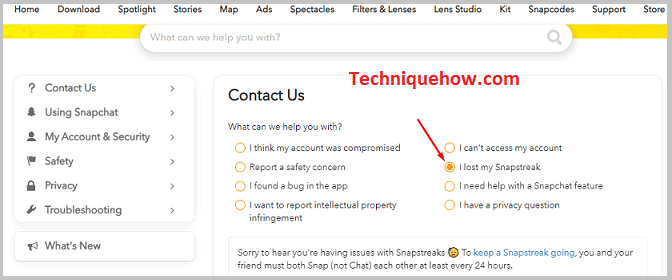 Step 4: Enter Username, Email, Phone Number & Model
On the form, you'll be able to see several blanks given to you to fill out your information. You'll need to begin by entering your Snapchat username. You need to be sure that the username you're entering on the form is the real username of your Snapchat account.
If you're not sure about your username, you can always check it from your Snapchat profile.
After entering your username, you'll need to enter your email address that's associated with your Snapchat friends. Make sure that the email address you're providing us is valid because Snapchat will connect and reply to your issue via mail which will be sent to the email address that you're providing on the form.
Then you'll need to enter your valid phone number that's associated with your Snapchat account. Under Device, mention the model of the device on which you generally open or use Snapchat.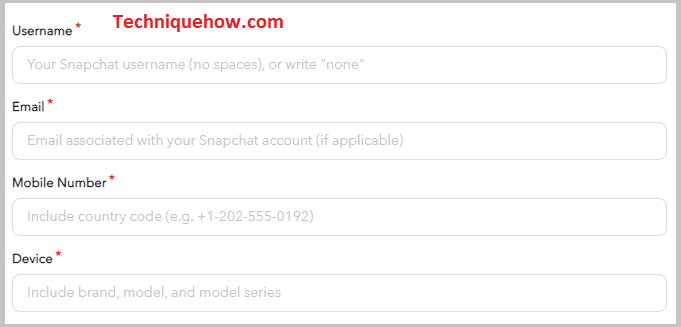 Step 5: Enter your Friend's Username
After you enter your device's model, you'll need to fill up the friend's username with whom you had snap streaks. If you don't know the username of the person, you can go to the Snapchat application and then search for his profile. From the profile page, see the username and then return to the Snapchat support page and enter it.
If you've lost streaks with more than one user, you can't include all of them in one form. Rather, you'll need to fill up this form separately for each one of them.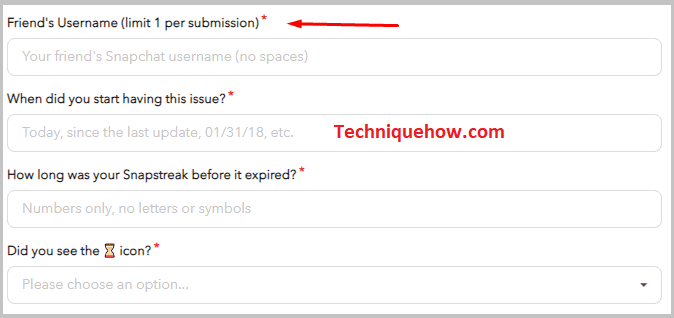 Step 6: Enter Date of Lost Streak & Answer Questions
You'll be asked to enter the date when you have started facing the issue. If you don't remember the exact date, it won't be a problem as you can put any date that makes sense. You need to answer a few more questions about your lost streak to get it back.
It will ask you how long the Snapstreak was before it disappeared, you need to be careful and enter a number that's close to the real one if you don't remember the exact number of days or months.
Furthermore, the number should always be less than your Snapchat score. For the next question where they'll ask you if you've seen the hourglass icon, put it as No.
Under the question What information should we know? you'll need to describe that you've not seen the hourglass icon and you've lost all your hard-earned streaks all of a sudden. You'll have to choose your words correctly and appeal to them to give your streaks back.