Your Quick Answer:
To get on the "For You" page on TikTok is not so easy, yet not so difficult as well. The only thing is you need to be up to date according to TikTok's trends.
The first factor you should consider is that take up a unique niche, that does not have much crowd and create a creative video. This will help your video get an identity on TikTok and a place on For You page.
Secondly, an important factor, be on-trend. Create videos on whatever is trending. Use trending audios in your video, use trending dialogue, filters as well as trending hashtags. This will let your video come across more and more people as people watch trending videos.
The third is the posting time. You should post your video when most of the people are active. The active time of TikTok users is early morning, at lunchtime, during the evening after college & office and the peak time is at night after dinner and before sleep. Calculate the posting time and drop your video then.
Next is, to collaborate with other users on TikTok, who has a good number of followers and engagement so that when you will show up in front of them, your engagement will also increase. Create a video with other users, shoot a podcast, and manage a shootout.
Last but most important, add trending, content-related, and a few common hashtags in each of your videos. Hashtags will travel your video all across the TikTok.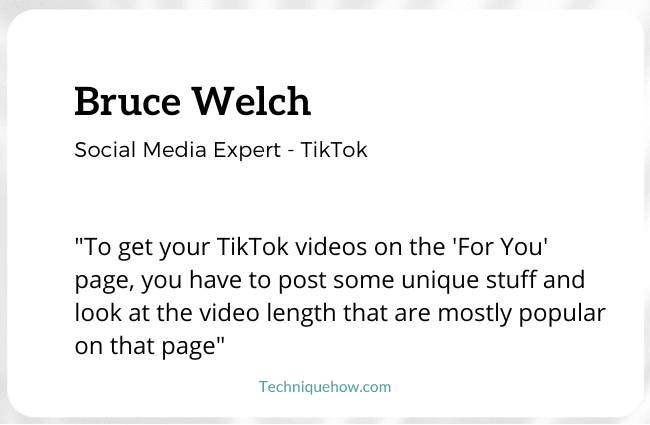 How to Get on the "For You" page on TikTok?
On TikTok "For You" page is a home page, where users get different types of famous and viral videos as per their choice. The "For You" page is different for every TikTok user as their choice of video is different. Whatever the type of video users explores on TikTok, similar kinds of popular videos he/she gets on his/her 'For You' page.
When any user opens his/her TikTok account, the first page that gets open is the home page, which is, the 'For You' page, and to get your created video onto this page would really be an achievement.
Now, let's learn what are the essential factors to get on the "For You" page on TikTok:
1. Take Unique Niche & Be Creative: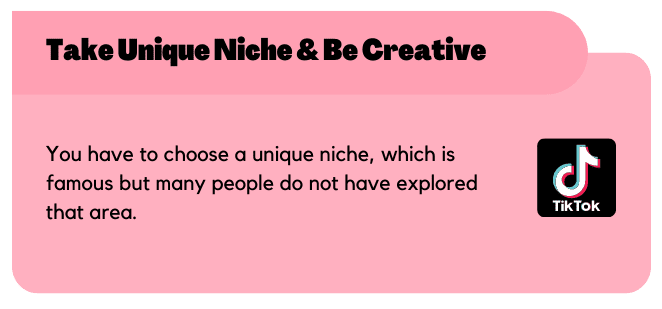 To make oneself visible in a crowd of millions, you have to be unique. This is what the first factor says. You have to choose a unique niche, which is famous but many people do not have explored that area. Research on different types of popular niches that you can make your specialty and start thinking of unique content. Choosing a different yet unique niche is very important to create unique content as well.
Creativity is a key to a successful social media door. Your content should be creative and yours. Seeing those videos, people should recognize you and remember you. Maintain uniqueness and creativity from day one to the present day. It will take time to get on to the 'For You' page on TikTok, but your unique niche and creative content will help you a lot.
Video on How To Get On The "for You" Page On Tiktok:
2. Experiment with Video Length: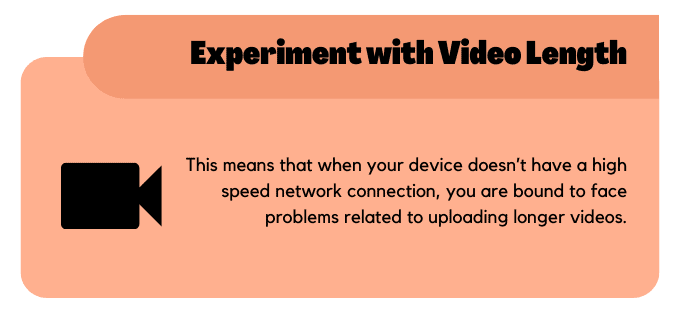 The length of the video matters a lot. You have to constantly keep an eye on the length of the popular video on For You page and try to create your videos in the same length. The users like to see exciting and interesting content in less time. They scroll up the videos if they do not find them interesting in the first few seconds, even on the 'For You' page.
Hence, it is a very important factor to get on For You page, that you create a video that is exciting and within the length limit as other popular videos.
3. Post when most people Are Active: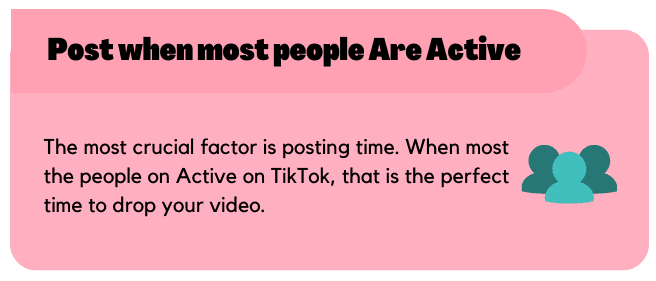 The third most crucial factor is posting time. When most the people on Active on TikTok, that is the perfect time to drop your video. Because when most of the people are active, the requirement for videos will be more, as they were scrolling and streaming.
With this, your video will get more engagement and the chance to come on the 'For you' page. Hence, one has to learn when most of the people and followers are active on TikTok.
Well, in a report it has been concluded, the maximum number of people are active in their leisure time, that is, before going to sleep at night, evening hours, lunchtime, etc.
This leisure time applies to all types of users on TikTok, from adults to old age. Also, check on updated reports which tell about the active timings of users on social media and TikTok.
4. Use Targeted Hashtags: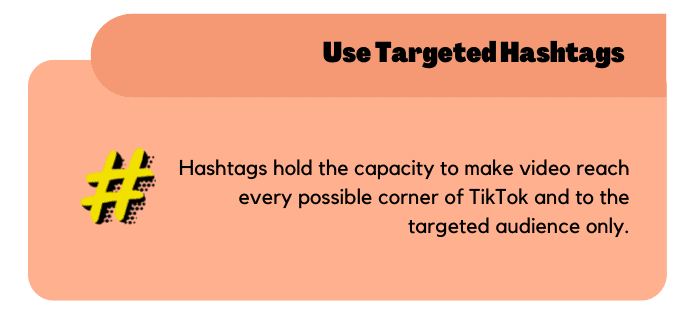 Hashtags hold the capacity to make video reach every possible corner of TikTok. Right hashtags, popular hashtags, trending hashtags, content-related & targeted hashtags, and a few common hashtags on every video of yours are very important.
Along with having creative content, you must also think about the trending songs and audios and trending hashtags. Because For You page mostly displays the videos that are created on trending songs and audios and have trending hashtags.
Also, content-related & targeted hashtags are important, because the people who are looking for a similar niche, will get your videos first because it is designed as per the trend and trending songs plus carry the trending, and content-related & targeted.
5. Collaborate with other TikTok Creators: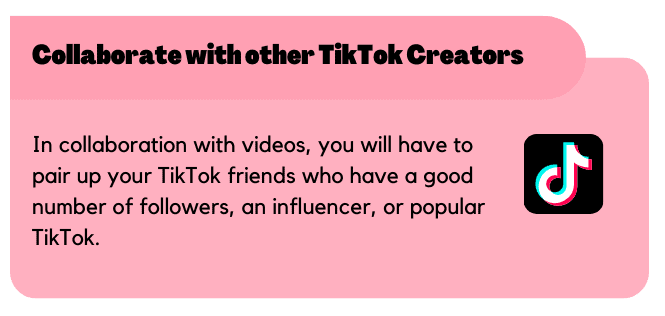 To extend one's engagement, one has to extend his reach. To extend your reach you have to show up in front of other users' followers and connections, and for this, you will need to do collaboration videos. In collaboration videos, you will have to pair up your TikTok friends who have a good number of followers, an influencer, or popular TikTok.
Create short videos, shoot a podcast, tag them or else manage shootouts. This all will help you get the engagement of their followers and ultimately growth and a step closer to the 'For You' page.
6. Make on What is Trending: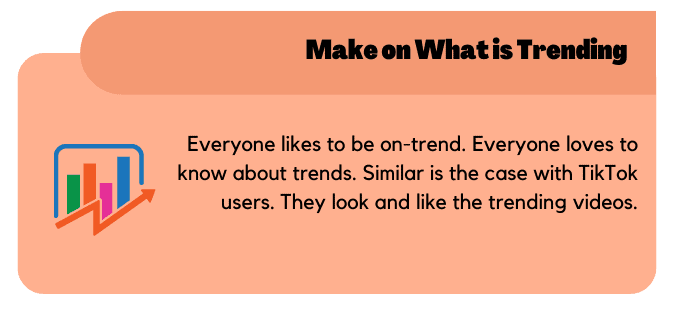 It is very much obvious that if you want to make your place on TikTok 'For You' page, you need to create a popular video. The popular video is made using trending songs, audio, and whatever is trending. Everyone likes to be on-trend. Everyone loves to know about trends. Similar is the case with TikTok users. They look and like the trending videos.
You will create a video on a trending song, and take up a unique niche. Post on peak active hours, and use targeted hashtags, then, nothing can stop you from getting on the 'For you' page.
All these factors will collectively help you get on the 'For You' page. Use them while creating and posting your videos.
Also Read: