Your Quick Answer:
You might notice a large number of followers on your profile and many of those could be ghost followers, the followers whose accounts are inactive or no longer in use.
Well, the situation is always an issue on the way to finding the perfect solution to this in order to get rid of these accounts from your Followers tab.
These fake followers are the burden on your follower list who are inactive for a long time. If you are finding ways to get rid of these fake followers from your Instagram account then there are many apps available to delete or unfollow these fake followers in one Tap.
Ghost followers on Instagram are generally fake followers which serve a large number on your follower list but if you need only genuine ones then you have to remove these.
The increased amount of followers may increase your social status, but once a ghost follower is spying on your profile then you should remove those in order to protect your privacy.
Directly with a few steps, you can find inactive ghost followers on Instagram.
How To Find Ghost Followers On Instagram & Remove:
The third-party application that helps you delete inactive ghost followers is Cleaner For Instagram app.
There are so many Apps in the Google play store and iTunes which will help you serve the purpose:
1. Remove Inactive Followers – ABC method
This is the easiest and most simple method and includes the following steps:
Step 1: Open the Instagram application from your phone.
Step 2: Now go to your bio or profile page or whatever you may call it and look at the top right section.
Step 3: Tap on the follower's section.
Step 4: As soon as you tap on the follower's section, you will find a list of your followers.
Step 5: Type the alphabet A and you will generate a list of followers whose name starts with A, if you see some suspicious activity by the followers then just block them.
Step 6: Repeat step 5 for all alphabets B to rest and do the inspection.
Step 7: All of the followers that seem to be fake according to you, will be removed.
Though the individual may not be regular with the post will continue to update stories, like and comment on your photo, and will make sure that the individual is an active user, while the people who don't though these things are fake or ghost accounts without a doubt.
2. Using App: Cleaner For Instagram
While almost every application performs the same functionality, this is one of the best that is available on the iOS store, and for Android in apk.
Step 1: Download Cleaner For Instagram app from the Google Play Store or iTunes.
Step 2: Log in to the application with your private information like the username and password.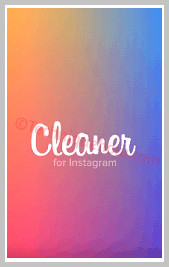 Step 3: After you have logged in with your credentials you will get a list of followers.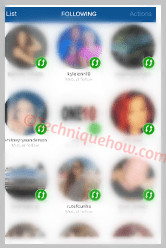 Step 4: When you scroll down further, this will generate a new window.
Step 5: Now you can see that there are two types of followers in your account, the ones which are marked green are active users and orange indicate the number of ghost followers in your account.
Step 6: Tap on the 'Quick Select' button in the application.
Step 7: As soon as you select, an option will appear which will ask you to select ghost followers. Tap on that.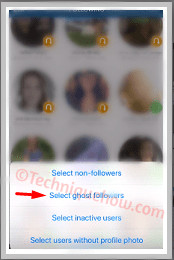 Step 8: Click on the advanced quick select option where you will get an option known as select ghost followers.
Step 9: As soon as you select the ghost followers, the application will give you an alert message.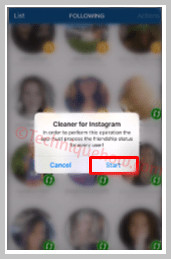 Now the application will process the number the ghost followers from your account and will remove them.
Also Read: