Your Quick Answer:
You might not share your screen if your Google Duo app is outdated. You have to give all the permissions to the Google Duo app to access the screen share feature.
If you have a lot of cache files of the Google Duo app on your iPhone, then you can find this kind of issue.
To fix the issue, uninstall the Google Duo app first, then reinstall it from the App Store.
Give all the needed permissions to the app, like 'Camera', 'Microphone' etc, and connect your Gmail account. 
There are some steps you can follow to share iPad screen to Mac, also other ways to cast mobile screen to the laptop.
Why Is Google Duo Screen Share Not Showing On iPhone:
Here are a few reasons below:
1. App is Not updated
If your Google Duo app is not updated, you can sometimes see this type of issue. To access any new features of Google Duo, you must update the app if available.
For example, the old version of Google Duo might stop your screen sharing. So you have to check whether there is any update available or not.
Open the App Store and search for Google Duo to see if any updates are available; if available, you should update the app.
2. Screen Record is not Allowed
You can sometimes face this issue if you have not allowed some permissions on Google Duo. So open your iPhone Settings and open the Google Duo app. Check the permissions you have given to the app; if permission is not given, then allow the permission. It would be best if you gave the Camera, Microphone, Storage, and other permissions.
3. Cache Issue on Google Duo
If you have been using Google Duo for a long time, many cache files will be stored on your mobile phone. If you do not clear the cache files, then it might create some issues; you have to remove these cache files from your storage, which may solve your problem.
Always try to clear your app cache from your mobile phone, it may fix the issue, and you can again share your screen on Google Duo.
For Android, you can find the Clear cache option, and for iPhone, you can find the Offload app option. So, to know how many cache files are stored on your Android:
🔴 Steps To Follow – Android:
Step 1: Open your Android Settings app, go to the Apps section, and search for Google Duo there; you can also hold on to the app for a few seconds, tap the 'i' icon, and you will go to the App Info section.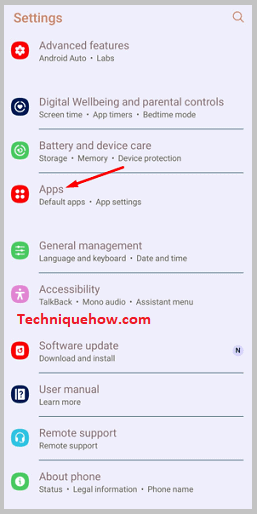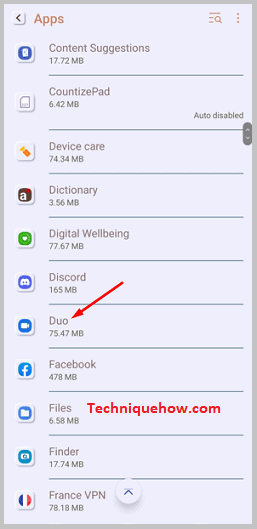 Step 2: After entering the App Info section, you can see the options Storage & cache.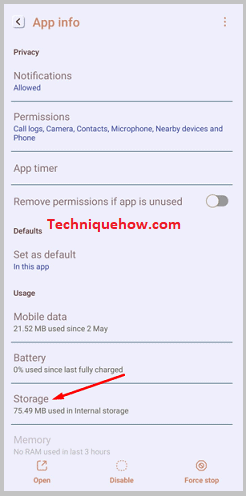 Step 3: Click on it, and under the Space used section, you can see the option Cache; there, you can see how many cache files you have for this app.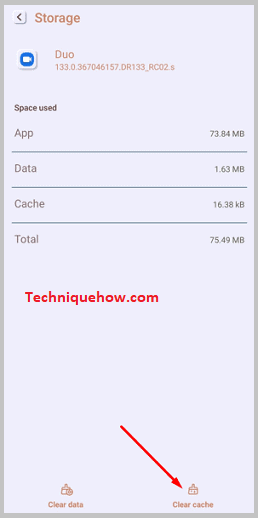 🔴 Steps To Follow – iPhone:
Step 1: Open your iPhone Settings and scroll down the page. Then tap on the option General, and then select iPhone Storage.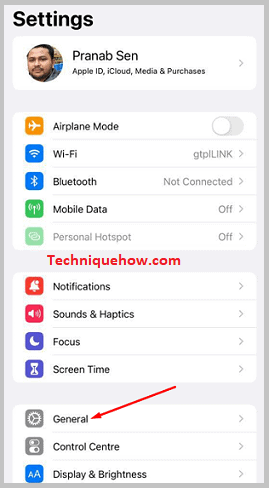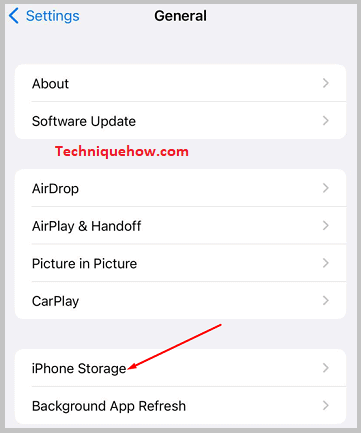 Step 2: Here you can see all the apps, including Google Duo, showing how much space the Google Duo app takes. Open the Google Duo app from here, and you can see the 'App size' and 'Documents & Data' sizes there.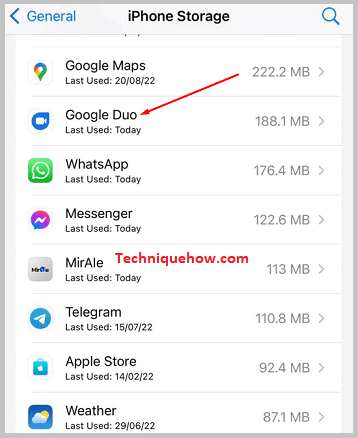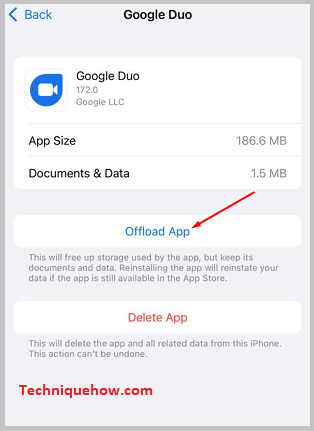 How to Screen Share in Google Duo on iPhone:
Sometimes, when any apps on any Android or iPhone show some glitches, then if you are going to uninstall and reinstall the application, the issues can be fixed.
Step 1: First Uninstall Google Duo App
If you want to uninstall the Google Duo app, tap and hold the app when you can see a pop-up 'Remove App' that will come along with the 'Edit Home Screen' and 'Share App' options.
Click on the 'Remove App' option and then press 'Delete App' to uninstall it, or open your iPhone Settings and go to the 'General' section, then click on the 'iPhone Storage' option and open Google Duo. Now click on the 'Delete App' option to uninstall the app.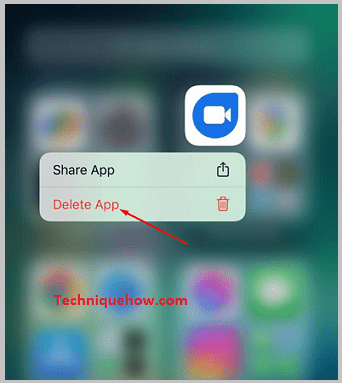 2. Then Reinstall & Setup Accordingly
Open App Store and install the Google Duo app:
To reinstall the Google Duo app:
1. Open your App Store and search for the 'Google Duo' app.
2. After finding the app, tap on the 'GET' option and click on the 'INSTALL' button.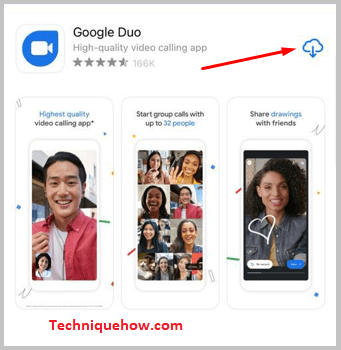 After installing the application, click on the 'OPEN' option and launch the app.
3. Give Permissions and Enter Phone number
After launching the app, click on the 'I agree' option to agree to their terms and conditions. Then tap 'Give access' and proceed; you will get some pop-up options. The first one is for the Camera; tap OK to give permission, then it will ask for your Microphone; here, tap OK to give the permission.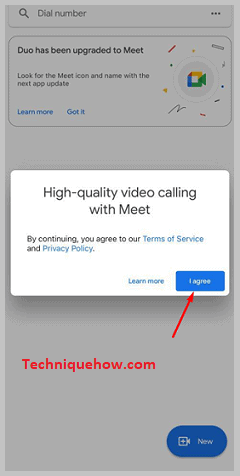 After that, they will ask for your Contacts, if you tap OK, your contacts will be synced, so it would be better if you give this access. It also shows how many people of your contacts used the Google Duo app.
The next pop-up is for Notifications, so if you want to get notifications from Google Duo, then Allow it. So you have to open your account now, and to do that, first enter your mobile number there, and you will get a one-time verification code to verify it. After that, your Account verification is complete, and you can use your Google Duo app.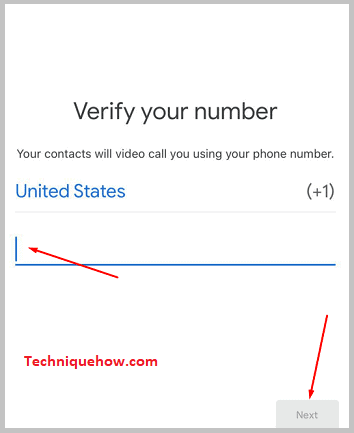 Step 3: Connect Gmail Account with Google Duo
Click on the Three dots option from the top right corner of the screen and select Settings from there. Inside the Settings, you can see the options like Knock Knock, Low Light mode, Limit mobile data usage, Notifications, Delete Duo account, etc.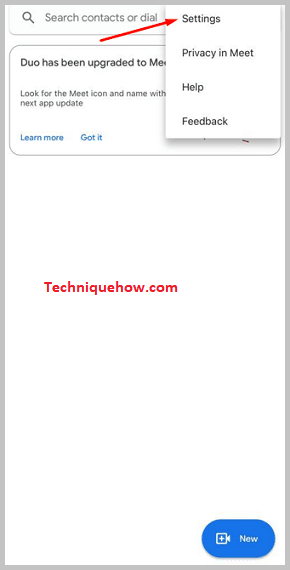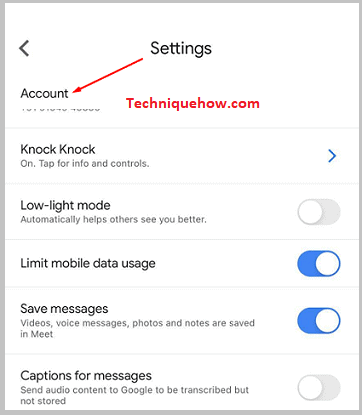 Then, click on the Add account option under the Google Account section, connect your Gmail account with Google Duo, start a video call with your friend, and try to share your screen.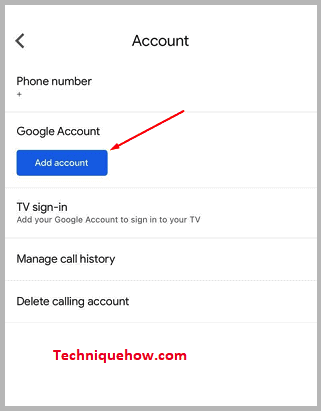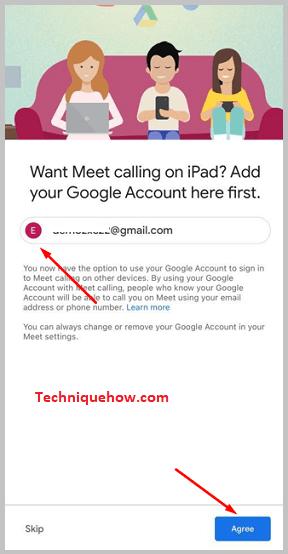 The Bottom Lines:
Like other meeting platforms like Google Meet and Zoom, Google Duo is a very useful and renowned app for online meetings. The craze for this app becomes high when the covid period starts.
This app also has many features; the sharing screen is one of them. However, you may find some issues when sharing your screen on Google Duo. You can fix this issue; hopefully, after reading this article, you can share your screen again on Google Duo.
Also Read: