Your Quick Answer:
To fix the play store issue, you can switch the internet connection from WiFi to the mobile network.
Sometimes, larger apps in size (MB) take time to start downloading as it detects the free space and other things to justify if the app is downloadable or not.
But, if the app size is smaller and shows downloading status for more than 5 to 10 minutes even after having high-speed internet, the play store needs a fix.
How To Fix Download Stuck At 99 Percent On Play Store:
If your download is completed but delayed to installation on your device, just give time and keep your phone connected to the internet.
Sometimes, your device takes time to adjust the apps in memory in case it is a huge-sized app. If it is taking longer than enough just try these:
1. Restart your Router
The issue is sometimes unknown, there may be a functional problem in routers. Switching on & off you can do this, also you can restart your device using the router's gateway IP.
But, it is recommended to plug on or off the router to restart as this restarted all parts in routers and this worked for me as well. So, if you face such an issue with the Google play store not downloading any apps, restart your router along with the modem.
2. Restart your phone
If your Play Store apps are not starting the download or are pending for a long time then just restarting your phone may be helpful.
Just try this method once and check the results. If your phone is getting heated, this might lose speed.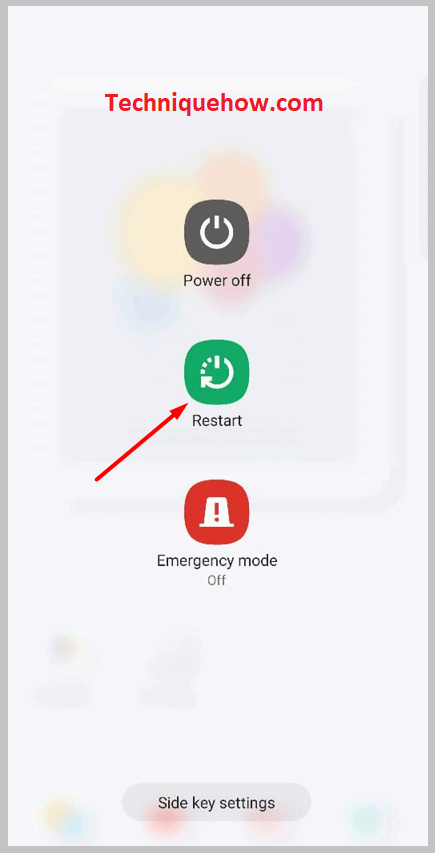 In some cases, your mobile may be working in the background on different types of apps and stuck there for a long.
In that case, restart the mobile phone, and you'll be benefited to download the play store apps fast. Also, pause other downloads if any while downloading play store apps.
3. Change your Google Play Store Account
If you already cleared the cache but the issue is still the same then you might try changing your account ID in the play store.
If your account has an issue then the play store may restrict your download, so better for you to change your Google account in the Play Store to proceed with any further downloads.
To do this, first, delete your old Gmail account from your play store and add a new account ID there. Android has a different settings option where you can change or add a new account on your mobile, just complete it there, then start downloading the apps from the play store.
4. Remove Proxy or VPN Settings
Well, if you are in a free VPN-protected network to download apps from the play store just stop it asap.
These VPNs actually show a different IP to Google, which protects your ID but maybe those IPs are marked as spam or blocked.
You must avoid such a VPN downloading from the play store. However, you can use the IP provided by the premium VPN services, which might be helpful in both cases. So, if you see your Play Store apps are not downloading check if there any VPN is active to turn it off.
5. Switch to a Different Internet Connection
You can switch to another internet connection if you face a downloading issue, just move to the mobile internet connection from WiFi or from WiFi to mobile internet.
Why Does Play Store Download Stuck At 99:
If your play store is stuck at 99% just before the installation is complete, you should find a few things on your devices.
There are unlimited reasons behind the downloading issue from the Google play store.
Let's find out:
1. Check the Internet Connection
Whenever your data connection fails, your phone would not be able to download any apps from the play store.
If you are on a Wi-Fi connection, verify if the internet is working by opening a few sites on your mobile browser. Also, check your mobile data as well.
2. Maybe Play Store Server is Down
Sometimes it's the fault of Google's end, while the server is down or responding slowly. You can check if the problem occurs only for you or for all.
Just search on Google if the play store is down, and you will find sites that detect the issue happening for all or just you but that happens rarely.
3. Fixing Google account Related Issue
If you see all these above reasons are clear then this might be an account-related issue. Google account is mandatory to use the play store in all cases. But, in some cases, Google's account may not work, maybe due to cache or any other unknown reasons.
By changing the Gmail/Google account you can regain access to the play store. It is noticed and experienced that by changing the Google account ID, the play store again started downloading the apps.
In Short:
Remove old Google account from Phone.
Add a new Google Account.
Verify your play store is using the new Google Account ID.
How To Fix If Can't Download App from Play Store:
The issue of the play store can't download any apps has many solutions. You can try different types of methods and tricks to download any app from the Google play store.
If your Android play store still not downloading any apps, below are some of the guides which might help fix the issue:
1. Update Play Store to the Latest
If your play store is not working then you have to update the play store to the latest version. Sometimes, the Google play store does not respond even after you put an app for downloading.
You will see the app will show downloading status but does not start even after waiting for a long period. This issue gets fixed if you update your play store on your Android device.
The version will show if the app you are trying to download is compatible with your device. So, let's update your play store right now.
You can Try 'Force Stop' on the Google Play Store:
If your Play Store is hanging and you have recently downloaded too many apps then you must restart your play store. To do this just go to settings and from the list hit the 'Force Close' option below Google Play service & Google play store apps.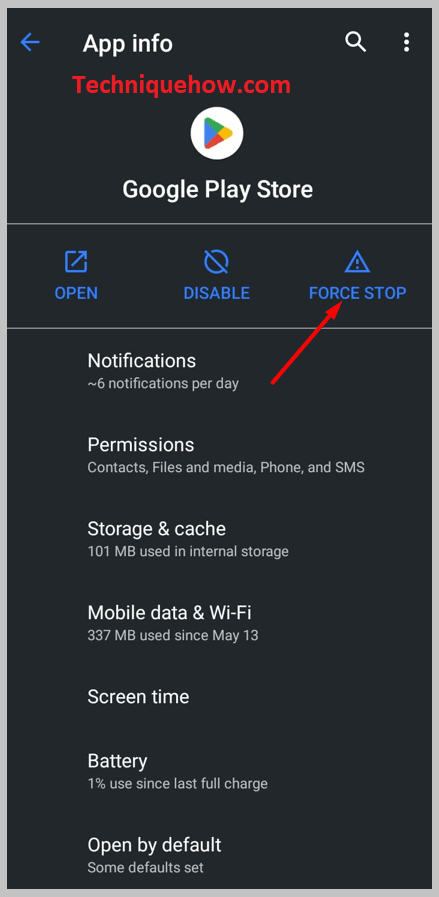 This will tune the play store to work as a beginning and run smoothly on your Android devices.
Don't worry, you would not lose any downloaded apps and any data from your phone rather you will get a faster working play store on your device. Just do it and try downloading new apps.
Wipe the Google Play Store cache:
Google play store is a fixed app that can not be uninstalled to get out of all caches. Over time, play stores consume so much data that it performs slower than before and sometimes fail or hang.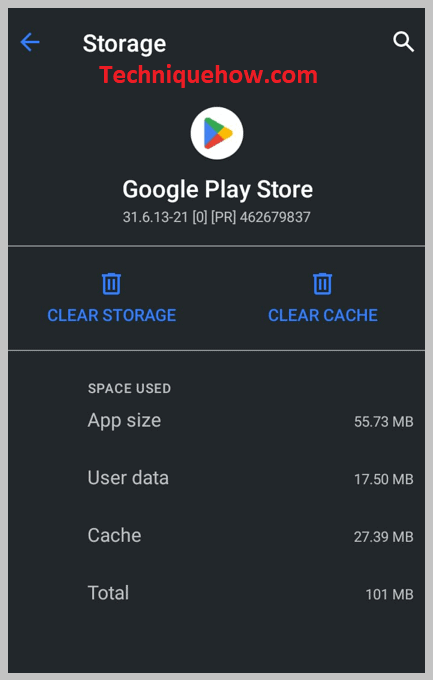 If you want to get rid of this kind of thing, then you must choose to Wipe the Google play store cache without losing any apps which were downloaded before.
Open apps from the settings and from the list choose play store and wipe off the cache for play store. This will make your play store lighter and give you the feeling of the beginning. You must try out this method before performing any deletion.
2. Check your Mobile Date and Time settings
Google Play store cannot download apps if your mobile date & time settings are not perfect as per your own time zone.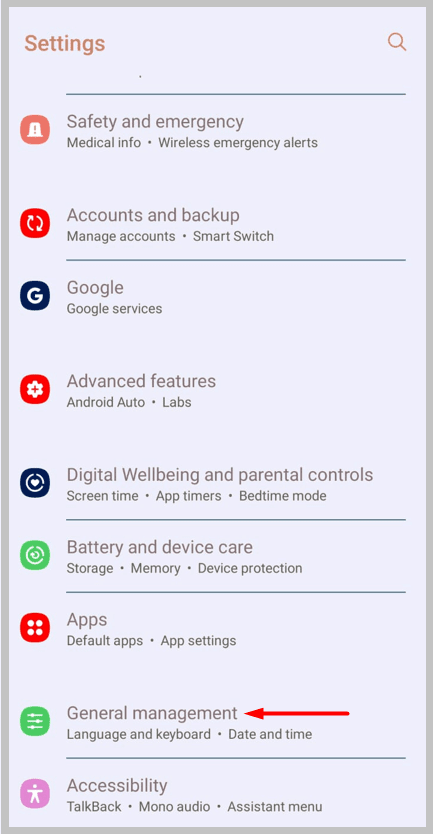 It is always recommended to keep the date and time settings accurate otherwise, the play store would not function accordingly.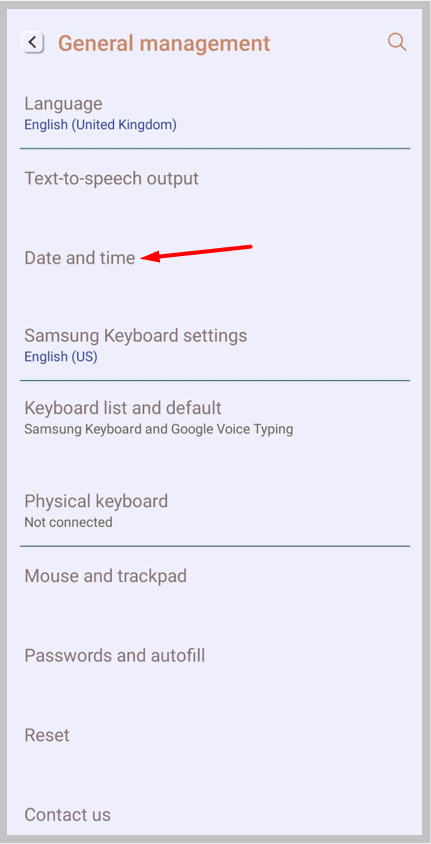 If you recently removed the battery or reset your device, check if there is any time dis-arrangement happened. Just fix this first and then use the play store. This will solve the issue of downloading apps from the play store.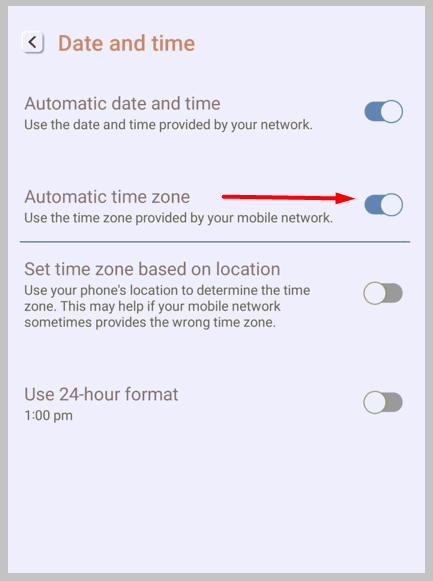 Always remember to keep the Date & Time settings in auto-update so that this type of error does not occur ever again.
3. Turn on & off Airplane Mode
If your Google play store is not working, you must turn on Airplane mode and then turn it off. What it does is, when the mobile data transmitting has an issue in a weak network coverage area, this fixes the problem.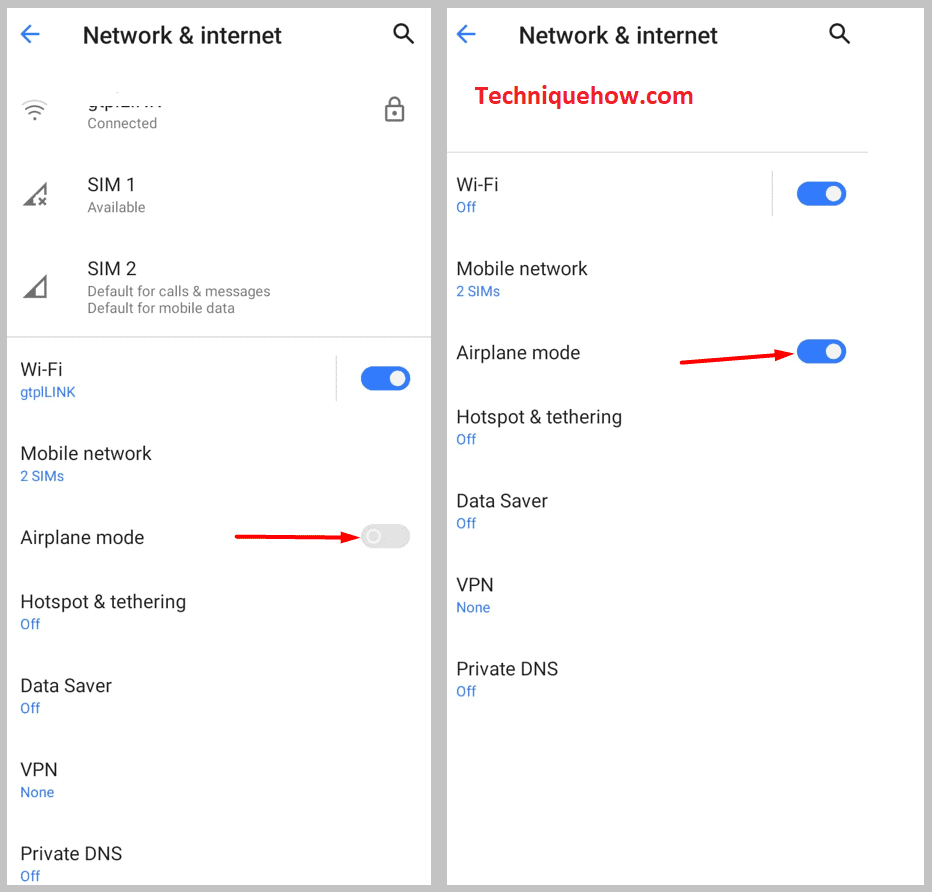 You will need to do so if you see data speed stuck at bytes even after having your data pack active and the download limit left.
Once you turn on Flight mode and then turn it off, this refreshes the network and starts the service. You can try this if you expect your Google play store may get back to normal by this method.
4. Shift to Another Wi-Fi network
Even if your Wi-Fi network is working well for other websites but having a problem only with the Google play store, try shifting to a new network and check if it is fine or not.
It is suggested to start the download from a different network even if it is slower, as you can consume the rest of the download by shifting to the old network.
This might work if you try consuming the download of play store apps after starting it from a different one. If the problem is fixed then there was a network firewall issue in Google for your IP.
Why did Google Play stop sometimes:
If your Google Play store is showing a pop-up like 'Unfortunately, Google Play Services has stopped', this is due to login issues in your Play store. You've to change the account ID or reset the password to fix this.
✅ Alternative to play store:
⭐️ TRY APK FILES: If you are not able to download apps from the Play store then the only way to install the app is offline installation. Search the app on Google and you will find the .apk file for that particular app. Now, allow the 'Unknown Sources' in your settings to install the external apps offline. Once you had done this, all set. This is recommended when your Google Play Store is having a problem with it.