✎ Key Takes:
» You can know the duration of a permanent ban on TikTok by the time it takes for a TikTok appeal to be processed.
» Contact the TikTok community to recover your account, but success is contingent on proving that the ban was unjust or accidental.
» While facing a permanent ban, there's no specific timeframe for account recovery, with responses to appeals taking up to 24 hours or sometimes a few days.
How Long Is A Permanent Ban On TikTok Last:
The temporary bans in TikTok are very different from permanent bans as it lift the temporary ban immediately within a few hours in most cases. But when it's a permanent ban, you can't count on any specific recovery time because it mostly depends on the positive or negative responses from TikTok about whether they'll unban your account or not. 
After filing an appeal, the reviewing and decision-making can take up to 24 hours after which they will get back to you with a positive or negative response. But in some cases, it may take as long as 7 to 10 days.
If the ban was because of a breach of the Terms and Conditions of TikTok, it may be sooner than cases with more offensive issues. 
How to recover a permanently banned TikTok account:
You can only recover a permanently banned account by appealing to TikTok. Often TikTok bans an account without any proper reason. If you believe that your account has been banned wrongly, you can appeal to TikTok to unban and recover your account. However, you should be very aware of the reason for the suspension or banning of your TikTok account.
Two of the best methods that you can apply to recover your account are:
1. Fill out the Appeal Form
If your account is permanently suspended, you should appeal to the TikTok Community to get your account back. But it's only possible if they've suspended your account wrongly or accidentally.
While you're appealing, remember to gather and attach all the proofs that are required to make your case strong.
Here are the steps you need to follow to appeal to TikTok:
🔴 Steps To Follow:
Step 1: Open the TikTok application and log into your account.
Step 2: You'll need to click on the Me icon and then click on the three dots icon that's at the top right corner of the screen.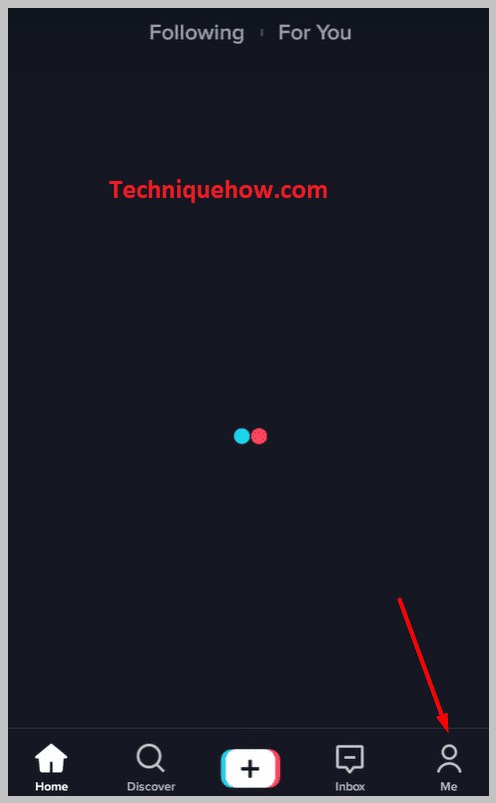 Step 3: It will take you to the Settings and Privacy page of TikTok.
Step 4: You'll need to click on Report a Problem under the Support header.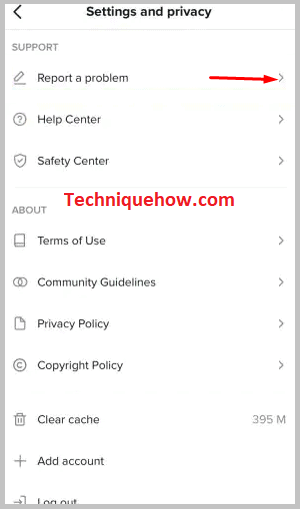 Step 5: Next, you need to click on Account and Profile.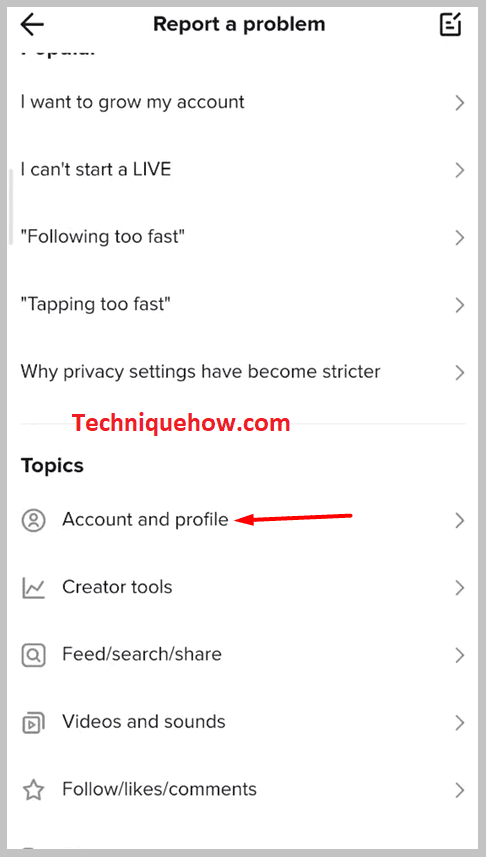 Step 6: Then click on Profile Page.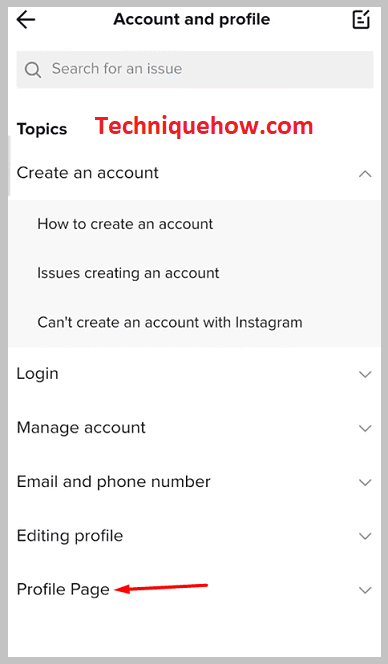 Step 7: You won't find your problems listed on the Feedback and Help list. 
Step 8: Click on Other. Then answer No to the question Is your problem resolved?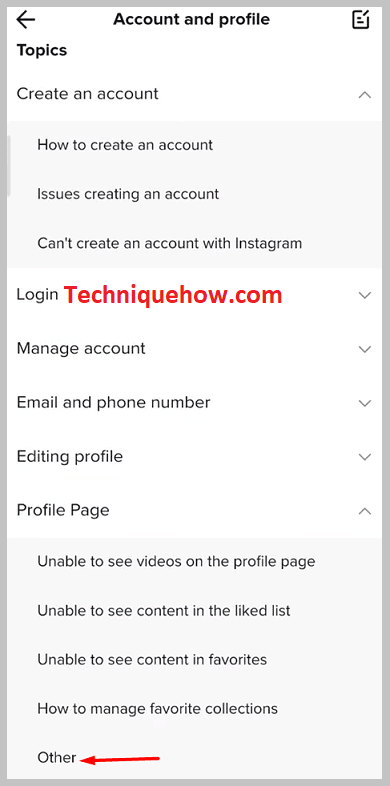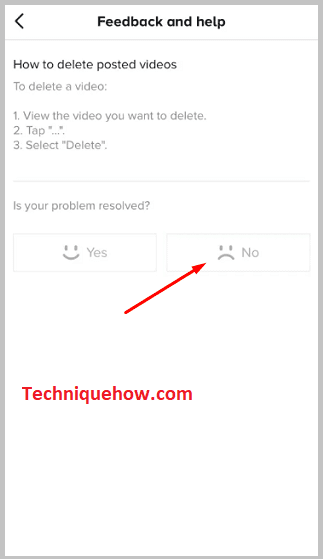 Step 9: Click on the 'Still have problem' option.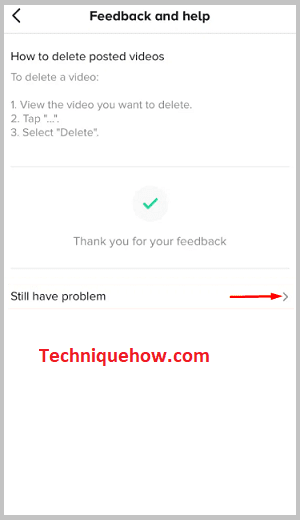 Step 10: Describe your issue in detail along with the fact that you think it's wrongly banned.
Step 11: You can attach the screenshot of the issue and the proof from the gallery by clicking on the Photo icon. Then you'll on Submit.
Step 12: If you're unable to access your account from the TikTok application, go to support.tiktok.com and then click on the Report option, and perform the above steps to report your issue.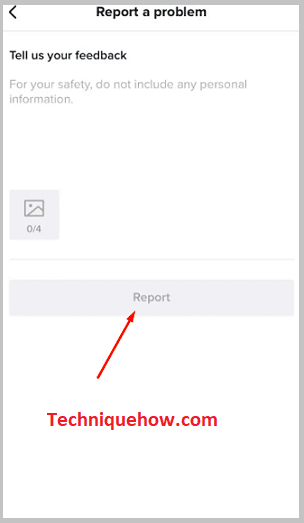 2. Contact TikTok Support Via Mail
You can also contact the TikTok customer's helpline via email. Be it a temporary or permanent blockage, you can always mail your problem to the help center. You should include all the necessary details in the email so that Help Community can review your account to let you know about the situation or the decision.
You should only use those email IDs that belong to the support team. You can also send a copy of your email to all the mail addresses that have been jotted down below.
While you're constructing the email, make sure to use simple language and a polite tone. Describe the issue in a very clear manner and attach the relevant documents and screenshots to support your problem.
🔯 Alternative Method – Fill out the Feedback Form:
If the above methods don't help you reach the TikTok community, you can also use the Feedback form to report your issue to TikTok. Here are the steps you need to follow to perform this method:
🔴 Steps To Follow:
Step 1: Open the TikTok application.
Step 2: From your profile page, you'll need to get to the Settings and Privacy section by clicking on the three dots icon.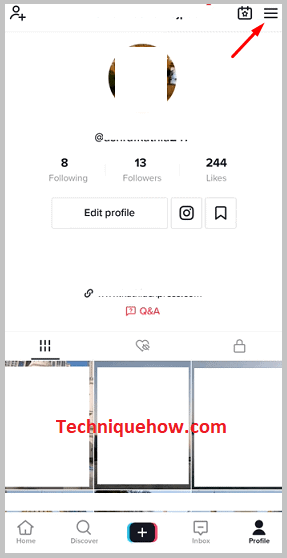 Step 3: Next, you need to click on Report a Problem.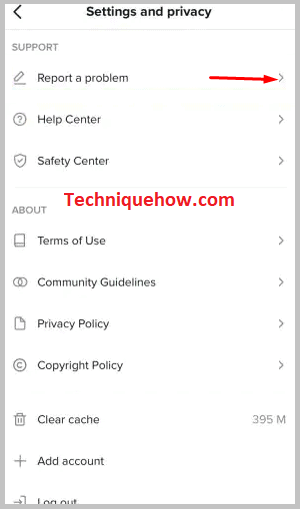 Step 4: Then, click on the message icon that's at the top right corner of the screen.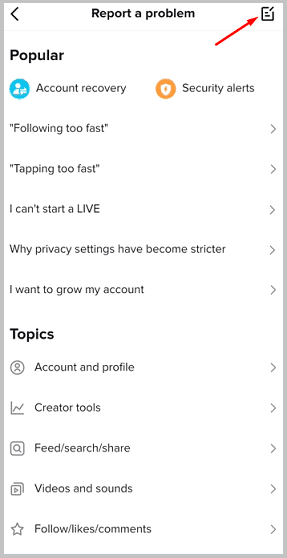 Step 5: On the next page, you'll find a feedback icon next to the Your Feedback header. Click on it.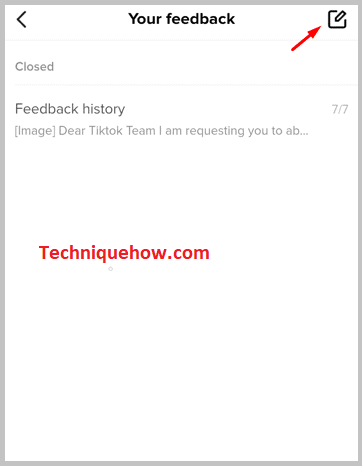 Step 6: Next, on the Report a problem page describes your issue and then attaches the relevant proofs to support it.
Step 7: Then click on Report.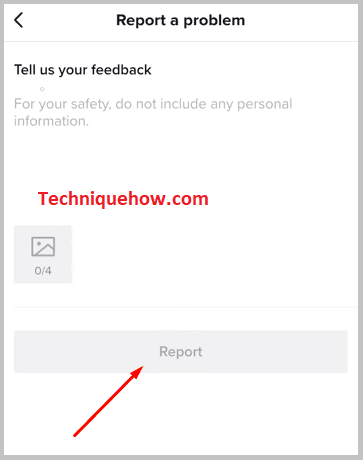 What leads to a permanent ban on TikTok:
Here are the different causes that led to the permanent banning of a TikTok account:
1. Violations of Terms and Conditions
TikTok follows a strict policy regarding the type of content you're allowed to upload or share on the platform. If your videos violate any of TikTok's guidelines, you'll be warned a few times before your account gets permanently banned by TikTok.
Your content or videos should strictly abide by the guidelines mentioned by TikTok.
2. Harassing or spreading hatred towards other creators
Hateful acts toward other creators can also lead to a permanent ban. If you're using your TikTok account to harass or threaten other creators on TikTok, it's against the guidelines of TikTok and will lead to a permanent suspension.
If you're threatening or throwing hatred toward someone, your account may get reported to the TikTok community and they may take legal steps against you apart from banning your account.
Even if you're using your account to blackmail other users, your activities won't be entertained by TikTok once it gets to know about it. Similar acts of disrespect, hacking threats, and extortion can also get your account banned.
3. Inappropriate Content
If you're sharing inappropriate content that promotes domestic violence, or other kinds of abuse on the platform, your account would be taken down immediately. Videos that promote the wrong messages destroy the integrity of the platform which is why they're not allowed to be shared on TikTok.
Even if you're sharing fake messages through your videos or spreading false information, your account is most likely to get reported as a result of which it will be banned after a few warnings.
4. Underage Profiles
Unless you're 13 you cannot handle your own TikTok account. TikTok has strict policies regarding the age of the account holder. It should be above 12. On TikTok, there may be some content that is not appropriate for minors or children under 13. Therefore, if your account is underaged, then it would be banned by TikTok.
How to avoid a permanent ban on TikTok:
Read the terms and conditions properly and then upload your content on the platform so that you don't breach any of the clauses.
You should be more aware after getting warnings so that it doesn't get banned permanently. 
Avoid uploading hate content or doing any illegal activities with your account.
Never use any third-party tools or apps to log in to your TikTok account as it very much violates the policies.
If you're not above the age of 12, you should not handle your TikTok account by yourself.
Don't misuse the platforms to spread fake news.
Don't engage in harassing other users on the platform.