Your Quick Answer:
For a seller's account to get reviewed on Amazon, it takes 8 to 10 days usually.
However, in cases of delay, it can take 15 days. Even if your account is facing a severe issue, it takes more than the usual period to review your account.
Your seller account gets on review or is placed under hold when you sell something illegal or anything that is prohibited to be sold on Amazon.
Stuff like tobacco, coins, explosives, currency, etc should not be sold by any seller on Amazon.
Even if you've violated the terms and conditions of the Amazon seller account, it will put your account on hold.
If you have a very poor performance level on Amazon and have multiple returns and disputes on your Amazon seller orders, it causes your account to get held.
During the review period, you won't be able to sell any items nor receive any payments on your account.
In extreme cases, you're not allowed to log in either.
To get help in recovering your Amazon seller account after suspension contact the Amazon US Help Center from your Registered Email or you can initiate a chat with an Amazon agent.
How Long Does Amazon Take To Review Your Account:
Usually, Amazon takes  10 days to review your account but it can take longer in case of delay.
However, if the account is going through any complicated issue or the issue is not very usually faced by an account, it will take a longer time as long as 15 days to resolve it.
Amazon tries to resolve the issue and review your account within the first 8 to 10 days. You'll need to wait and be patient if you're finding that your account is still not yet reviewed or Amazon has not yet responded to your request.
You can contact the help center at Amazon to find out when your seller account performance will be reviewed.
Amazon account under review after purchase – Why:
These are might be the reasons:
1. You're Selling Something that is prohibited
You need to be careful of what you're selling using your Amazon seller account because if you're selling something that's not allowed, your account will be placed on hold after Amazon reviews your seller performance metrics.
If you're selling any kind of inauthentic goods on Amazon or used times and selling them as new items, then your account will be placed on hold or even suspended after it gets reported multiple times.
Being a seller on Amazon, you should be aware of Amazon's product policies as they're different for each country. On Amazon, you're not allowed to sell items such as tobacco, coins, explosives, currency, etc. If your account is found to be selling these kinds of items, it will suspend the account.
2. Violated Amazon T&C
Amazon's seller account can be suspended or placed on hold if it is found that you have violated the terms and conditions of Amazon. Being a seller on Amazon, you're to abide by the terms and conditions which you've agreed to while signing up for your seller's account.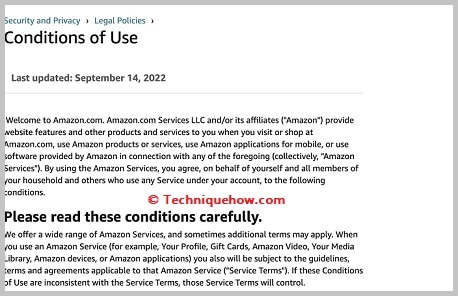 Any violation of the terms and conditions will affect your seller account quite negatively. If you're using money to get a positive rating or infringing the trademark of other companies, you need to know that is a violation of Amazon's policy.
You are not supposed to fake any logo or trademarks to sell a fake product in the name of designer items. This causes a clear case of fraud and may cause you to lose the seller account too.
3. Has Too many Returns
If your customers are not satisfied with the quality of your product or you're getting too many returned items or disputes over your order, it raises suspicion about your account.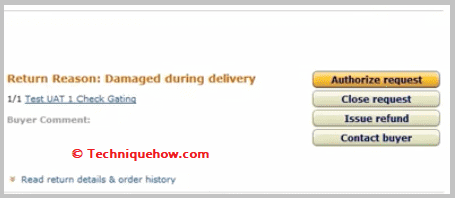 When you're getting too many disputes over the products that you sell, it lowers your performance score or level on Amazon. When Amazon finds that your account has a poor performance level after checking the account statistics and metrics it will suspend your account on the grounds of poor performance or keep it on hold.
When you're a seller on Amazon, you must maintain a reputation or performance level because if you're not delivering quality items to your customers it affects the integrity of the Amazon platform. All the negative ratings and feedback negatively affect your account.
What happens when your Amazon Account is Under Review:
There are several restrictions placed on your account if your account is under review:
1. You can't Sell Items
If you find that your Amazon account has been placed under review you need to know what happens when it's under review to find out how to use it.
If you've recently violated any kind of Amazon policy or have a very poor performance level, your account might be placed on hold.
During the review period, the product listing that you've made on your seller account on Amazon will not be available to be seen by potential buyers or your audience.
Therefore, you'll not be able to use your account to sell items during the review period. Your seller account will become invisible to the shoppers and will only come back when they release your account after reviewing it.
2. Can't Accept Payments
During the review period when your account is kept on hold, your Amazon payments will not be transferred to your linked bank account. It will stay on hold on your Amazon Sellers account until your account is reviewed successfully and is ready to use.
When you're allowed to use your seller account again, the fund will automatically get transferred to your bank account and you'll be able to accept payments on your seller's account from shoppers for products too.
During the review, if your account is found to have violated several policies or has been found to have sold illegal items then it might not be given back to you for use. You'll need to appeal for help in that case.
3. You can't log in (In Some Severe Cases)
In some cases of seller's account reviews on Amazon, you won't be able to log into your account. But this doesn't happen for all but only in very severe cases where the seller has violated the policies of Amazon or has cheated on shoppers multiple times.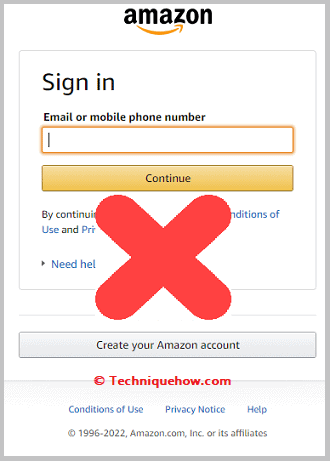 In these kinds of severe cases, the seller will not likely get the Amazon seller account back after review also.
Sometimes, the sellers intentionally or unintentionally engage themselves in certain activities on their Amazon account that isn't allowed. These kinds of actions get their account banned forever or it might get suspended. However, if you've unintentionally violated any policy, appeal to Amazon support for help.
What To Do If Amazon Account is Suspended or Under Review:
These things you might consider doing:
1. Contact Amazon Help Center
If your account has been suspended, but you don't think that it has been assessed correctly or there has been an error in the review, you contact the US help center of Amazon using your registered email.
The steps below will help you know how to contact the help center of Amazon to recover your seller's account:
🔴 Steps To Follow:
Step 1: You need to sign in to your seller's account on Amazon.
Step 2: Click on Help in the top left corner.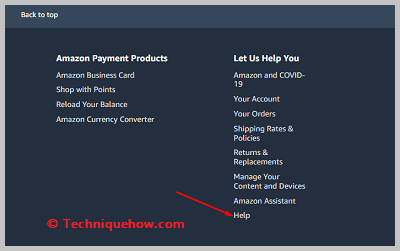 Step 3: Click on Recommended for you.
Step 4: Then click on Get Support under Need more help.
Step 5: Click on Selling on Amazon.
Step 6: Then you need to click on Contact Us.
Step 7: Select your language.
Step 8: Then choose Email.
Step 9: You'll be shown the email tab to compose the email. You'll need to describe the issue in detail and request them to help you recover your account.
Step 10: Click on Submit.
2. Initiate a Chat with an Amazon Agent
Another way to recover your account is by initiating a chat with the Amazon agent. You need to go to the Contact Us section of your Amazon account. Then you'll be assigned an Amazon agent to whom you'll need to describe the issue clearly and simply. You need to state that your account has been suspended for no proper reason and it needs to be reviewed again.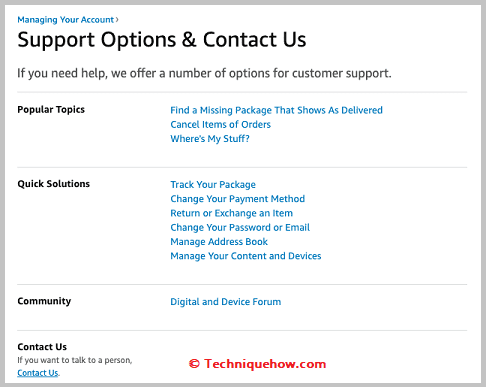 You can send the screenshot of your Amazon seller account suspension details or you can ask the agent if you should send it via email or not. This method doesn't ensure that your suspension will be removed but the agent will inform the authorities about the issue who will review your account again.
Also Read: