Your Quick Answer:
To disable WhatsApp calls, you just ignore all calls on your WhatsApp by disabling notifications or turning off the internet (if not using).
You can use the WhatsApp tweak like FM WhatsApp in order to disable the calls on your WhatsApp while you're using it.
There are many ways to block unknown numbers from sending messages. Now, the basic method to disable the calls from everyone on WhatsApp while you are not using the app, you can just go to the Apps settings and from there just disable WhatsApp messenger.
Note: By disabling the calls using the advanced method you would not get notified of who called you. However, by using the basic methods you can see the missed calls on WhatsApp.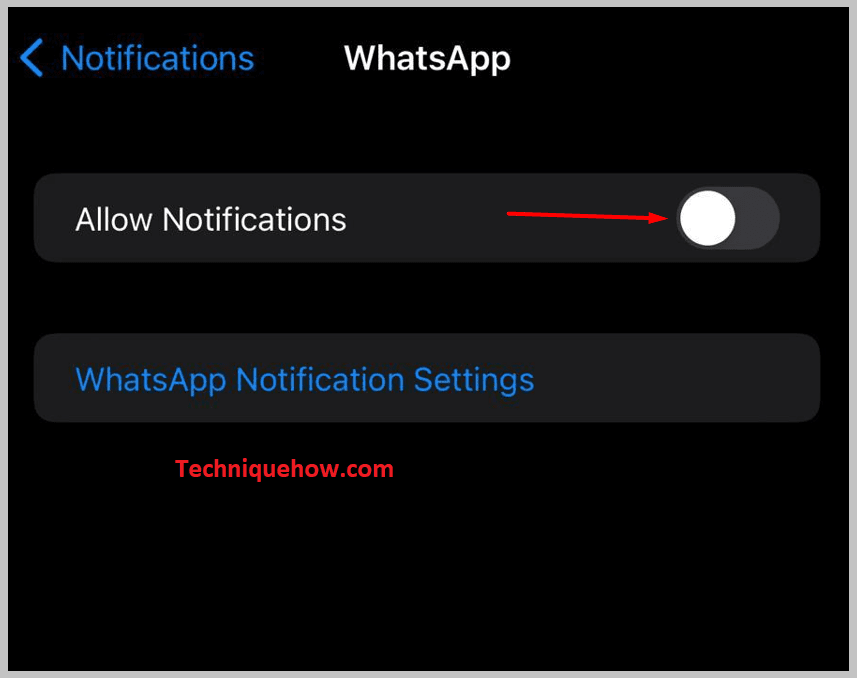 How to disable WhatsApp video calls on iPhone:
You have the following methods:
1. Camera Access for WhatsApp on iPhone
If you want to disable WhatsApp calls on your iPhone, you'll need to use certain tricks to do that. When you have got a WhatsApp account, then other users will be able to send calls to your WhatsApp number.
But you need to set the setting of your device in such a way that it disables the WhatsApp calls right away automatically without notifying you.
🔴 Steps To Follow:
Step 1: You'll need to open the Settings apps of your iPhone.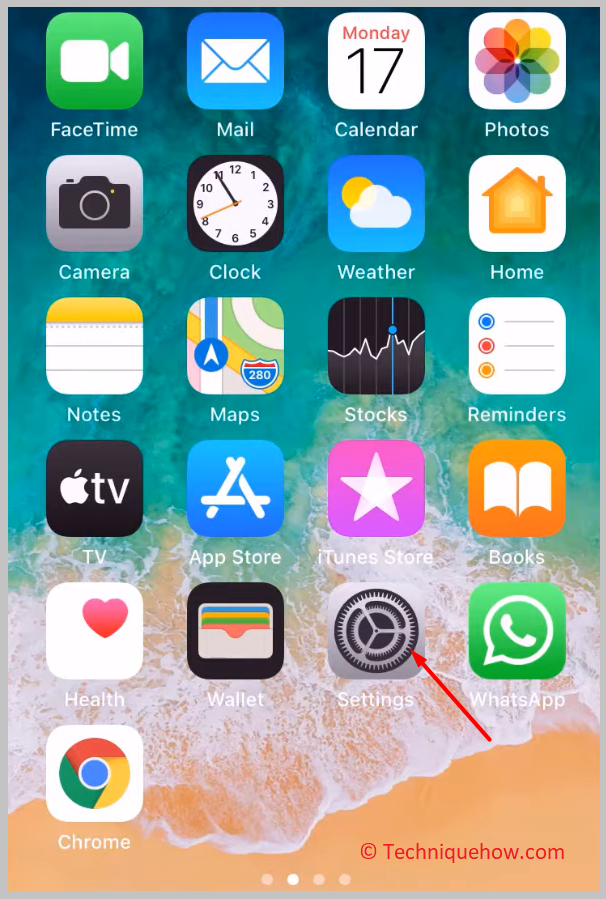 Step 2: Then you need to click on Privacy & Security.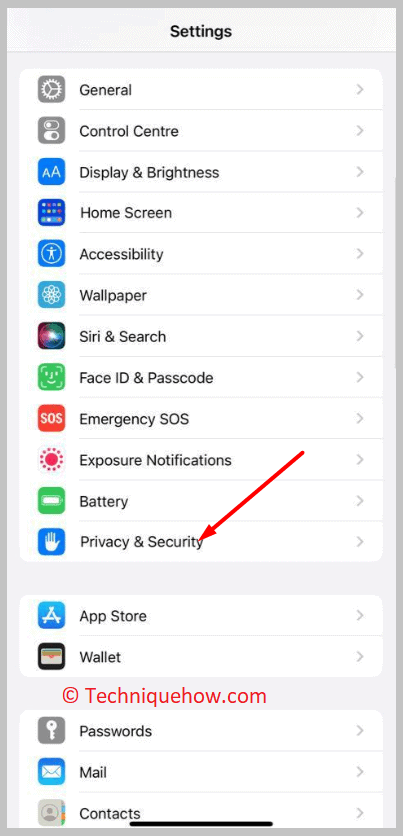 Step 3: Next, scroll down to click on the option Camera and you'll be able to find all the apps that you've permitted to use the camera feature.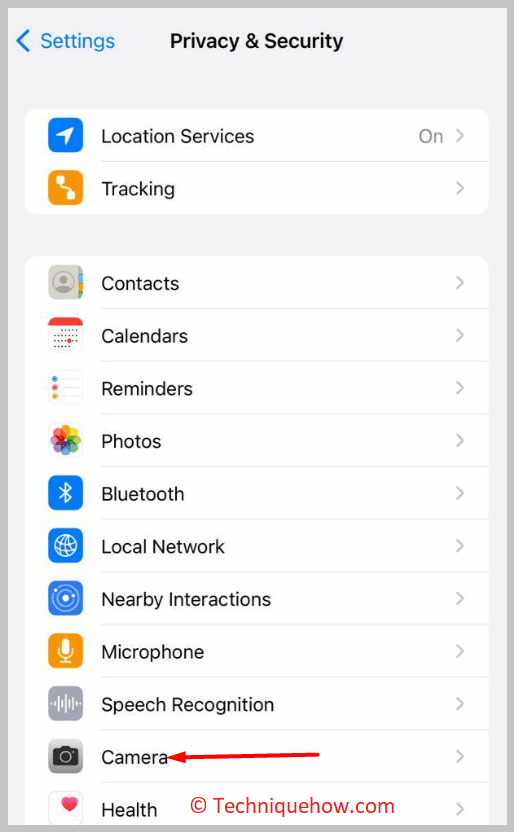 Step 4: You'll need to toggle off the switch next to WhatsApp to deny camera access to WhatsApp.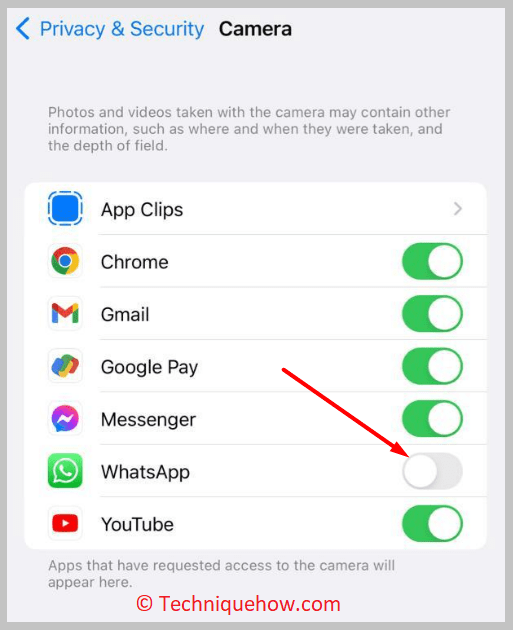 2. Don't Disturb Mode on iPhone
Another way to disable WhatsApp calls on iPhone is by using the Do Not Disturb mode of your iPhone.
The iOS device has an inbuilt Do Not Disturb button which when turned on by the owner silences all incoming calls, notifications, etc from alerting you.
Therefore, if you turn on Do Not Disturb, then your phone screen will not light up when you receive a WhatsApp call. Neither will it vibrate or ring.
The WhatsApp call would be automatically silenced by the Do Not Disturb feature and you will be only able to see the missed calls notifications after you unlock the screen and check the WhatsApp notifications manually. The Do Not Disturb sign on the iPhone is shown as a crescent moon shape.
🔴 Steps To Follow:
Step 1: Open the Settings app of your iPhone.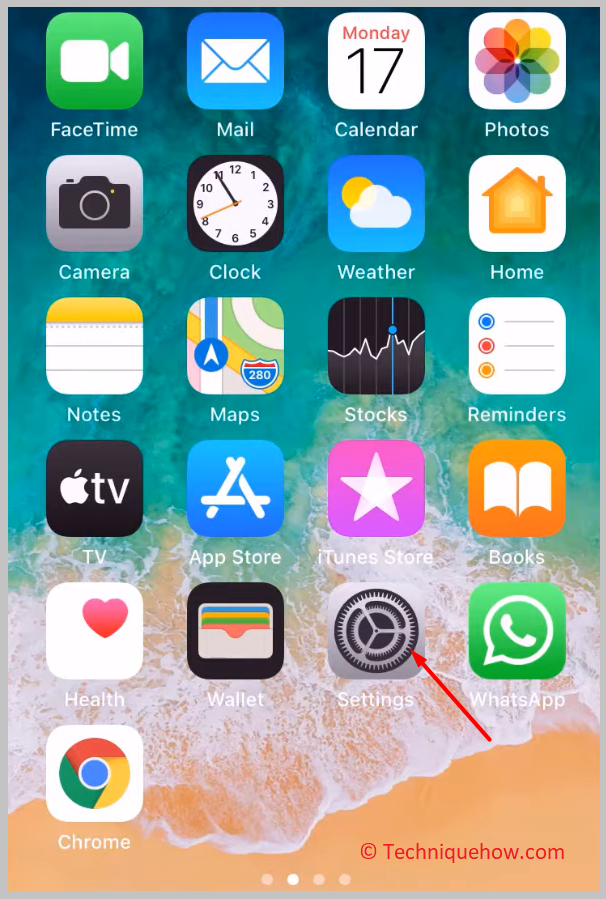 Step 2: Then you need to click on Focus.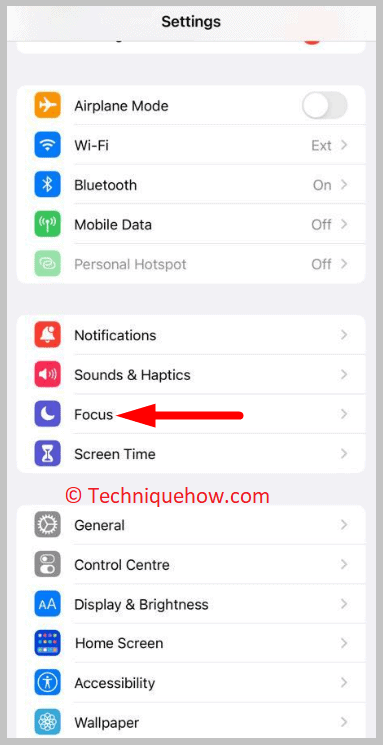 Step 3: Click on Do Not Disturb.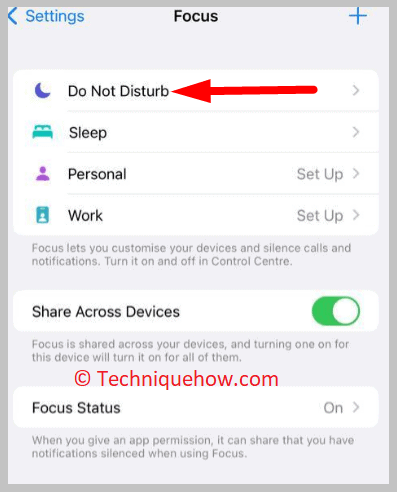 Step 4: Then, you'll find the Turn on Automatically header. Under it, you'll need to set a time and location for it to turn on, and then it will be turned on according to your instructions.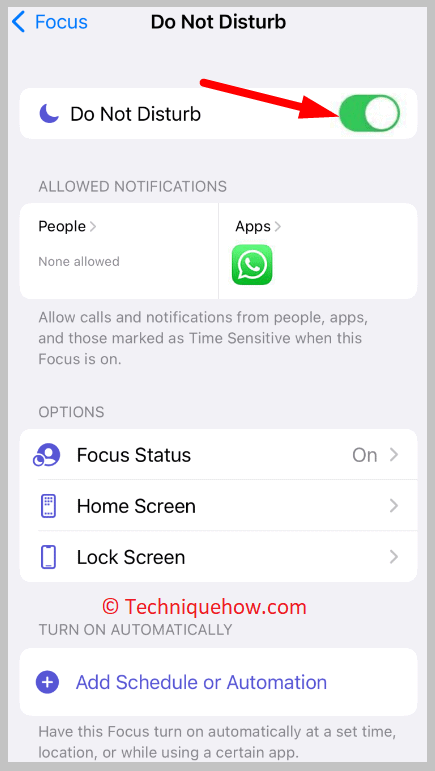 3. Block those who make calls consistently
There is a shortcut method that you can follow to disable WhatsApp calls on the WhatsApp app. You can do this by blocking those particular numbers on WhatsApp whose calls you find harassing or don't want to attend.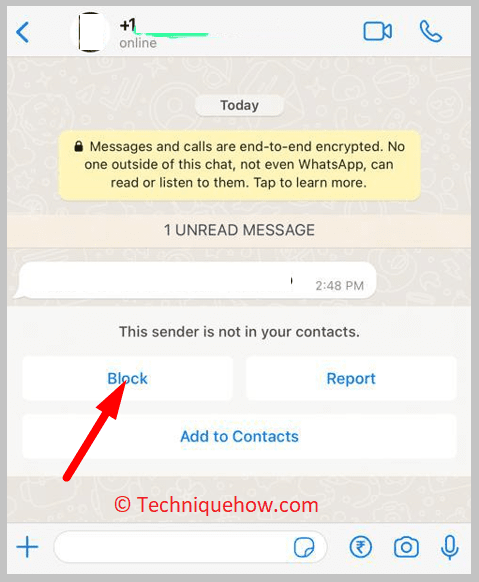 On WhatsApp, there might be a few users who call you nonstop or frequently. If you want to avoid it, then just block those few particular numbers leaving others. You need to know that when you're blocking a user on WhatsApp to avoid his calls, you'll not be able to receive his messages on WhatsApp or send any new messages to him.
However, this won't affect the non-blocked WhatsApp numbers and you'll still be able to receive WhatsApp calls and messages from those contacts.
4. Turning off WhatsApp Call Notifications
Since we know how much disturbance WhatsApp calls can do so it's better to disable those, no such feature is officially given by WhatsApp.
Note that to turn off the calls for WhatsApp you just have to turn off the notifications.
To turn off the WhatsApp call notifications from the lock screen,
Step 1: Open your phone's settings. Browse through and then go to Apps Settings.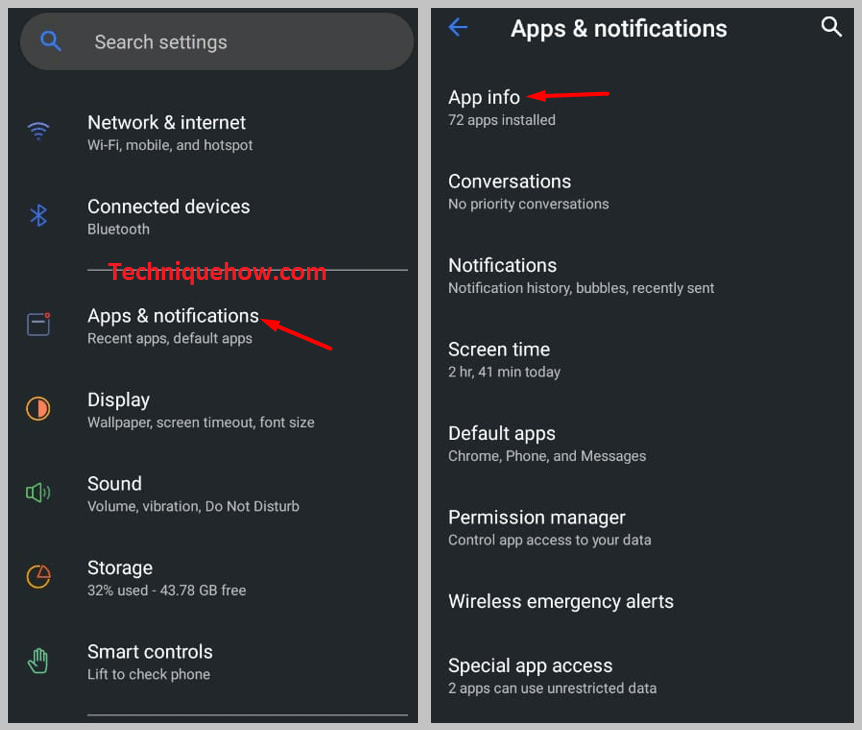 Step 2: Then go to Installed App and choose WhatsApp from the list of apps.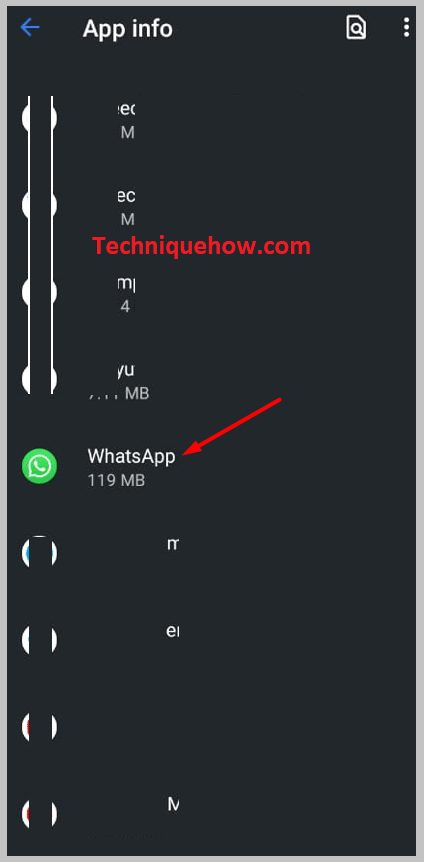 Step 3: Go on WhatsApp notifications.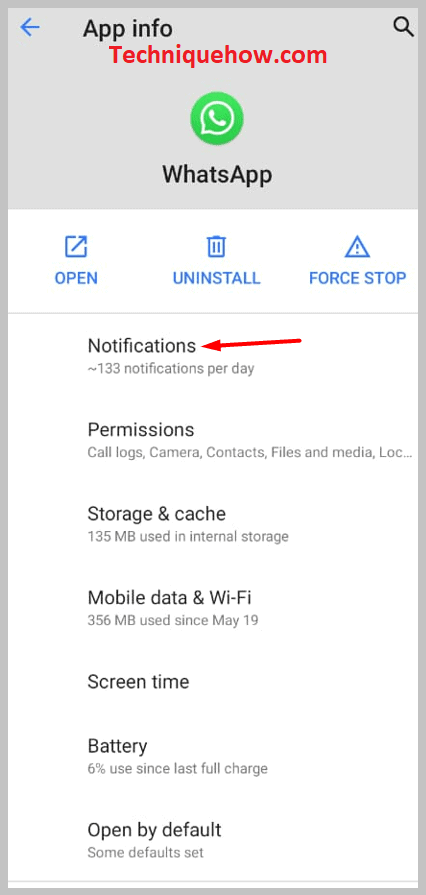 Step 4: A drop-down list will appear showing you all the active WhatsApp notifications like message notifications, and media notifications.
Step 5: Then look for the call notifications and turn that off or you can disable all notifications if needed for WhatsApp.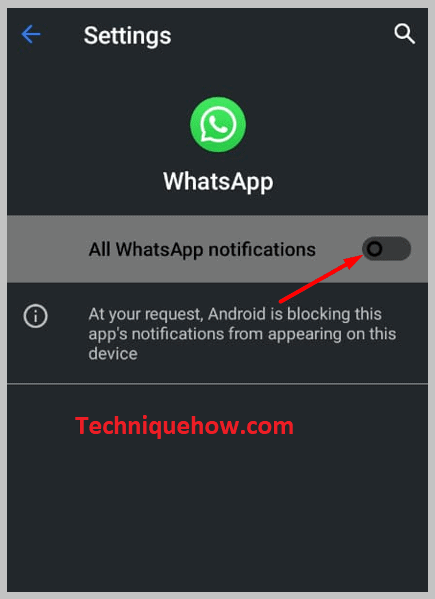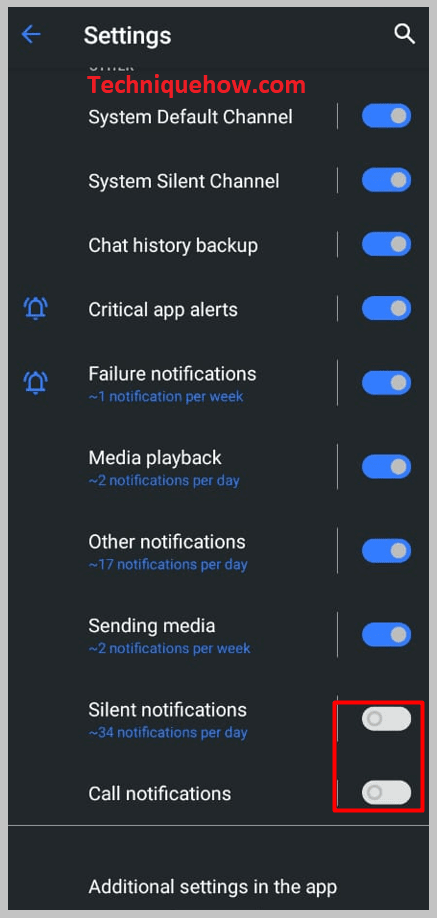 You will no longer see WhatsApp calls notifications on your lock screen.
NOTE: When you disable the call notifications, the WhatsApp messages notification will still be showing on your lock screen but it will stop WhatsApp calls from showing on the lock screen.
5. Using Third-party Apps
Sometimes you do not only want to disable the WhatsApp call notification but to disable the WhatsApp calls to come up, so you can take the help of third-party apps to disable WhatsApp calls.
The two most famous apps are listed:
[ Ⅰ ] WA Tweaks:
WA tweaks is a strange but quite useful application when it comes to disabling WhatsApp calls, it allows you to get access to hidden features and tricks of WhatsApp.
Step 1: Download the 'WA Tweaks' app on your device and install it.
Step 2: Then turn off the Airplane mode, as it works offline.
Step 3: Then go to device Settings > Apps Settings.
Step 4: Select WhatsApp and click on force stop, it will stop WhatsApp to work for some time.
Step 5: Now open WA tweaks and click on "Extra".
Step 6: Then click on 'Disable calls' to turn off the calls appearing on the screen.

Boom! You've disabled WhatsApp calling features on your device.
[ Ⅱ ] Using FMWhatsApp
There are quite useful copies of WhatsApp like FM WhatsApp, it comes up with some additional cool features that are not available in normal WhatsApp.
Step 1: First of all, take a backup of your WhatsApp and uninstall the original WhatsApp
Step 2: Then download & install the FM WhatsApp app using apk.
Step 3: Enter the same number you were using on WhatsApp.
Step 4: Restore the chat's backup and all the media files.
Step 5: You will be able to see three vertical dots on the upper right, do click on them.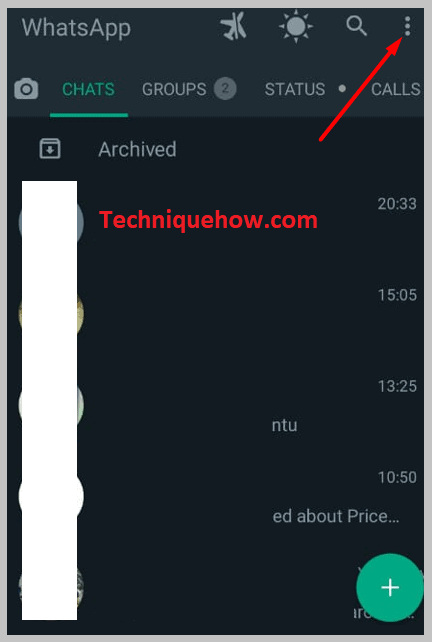 Step 6: Go to the 'Privacy & Security' option and choose the 'Who can call me?' option.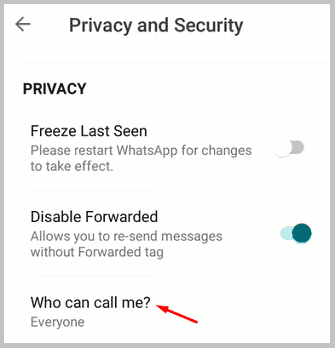 Step 7: Now choose whatever you want to set for that option and choose 'Nobody'.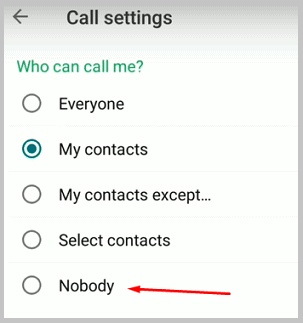 Step 8: This will disable the calls from every WhatsApp user, although you can set other options as per your need.
This is it! You have successfully disabled WhatsApp calls.
How to Disable WhatsApp Calls on iPhone:
If you are an iPhone user then you find it irritating, but unlike android users, iPhone does not allow you to disable WhatsApp calls and notifications. So the best ways to get rid of the disturbance of WhatsApp calls on an iPhone are:
Point 1: Put the iPhone on mute or silent.
Point 2:Disable all WhatsApp notifications.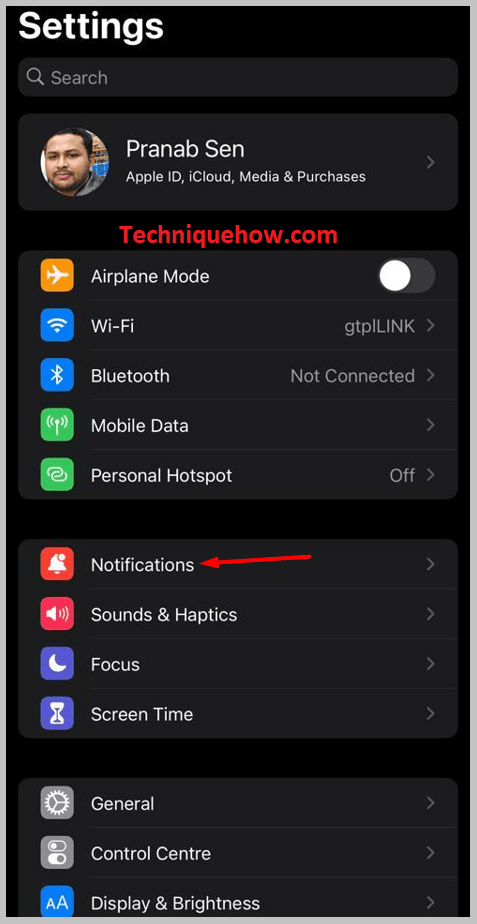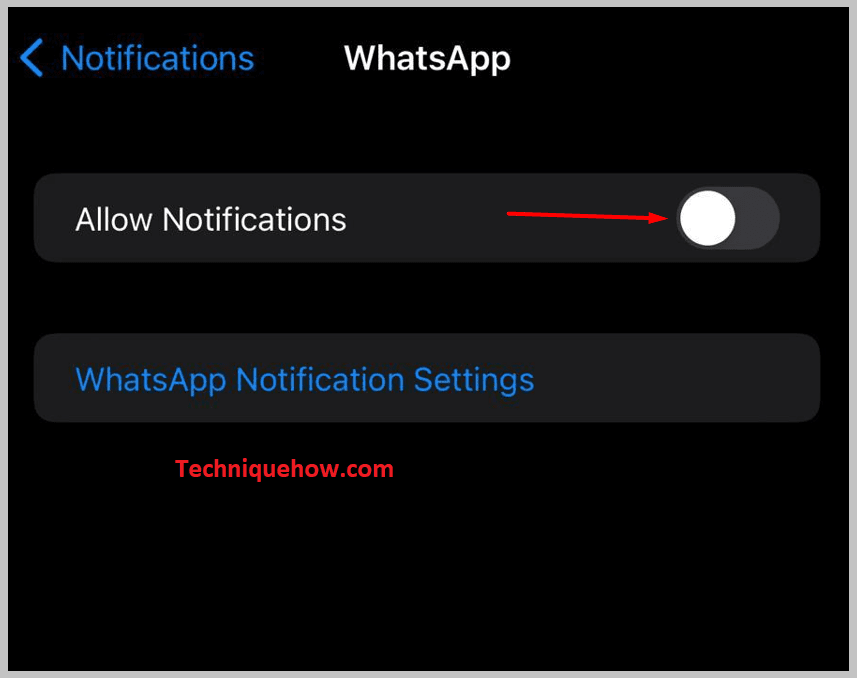 Point 3: Block the person.
Point 4: Turn on the do not disturb mode of your iPhone.
How to block WhatsApp videos Calls from an unknown number:
When you find that an unknown or non-saved number is video calling you on WhatsApp, you need to block and report the user as it can be a scammer.
Before video calling you, the unknown number might send you messages on your WhatsApp account too.
You should not reply to the message if you find that the user is asking for your private information such as bank account details, credit card information, etc. This is an indication that the person is a scammer.
Block and report the number on WhatsApp by following the steps mentioned below:
🔴 Steps To Follow:
Step 1: Open the WhatsApp app and click on the chat of the unknown number.
Step 2: You'll find that two options are being displayed to you. They are BLOCK or REPORT AND BLOCK.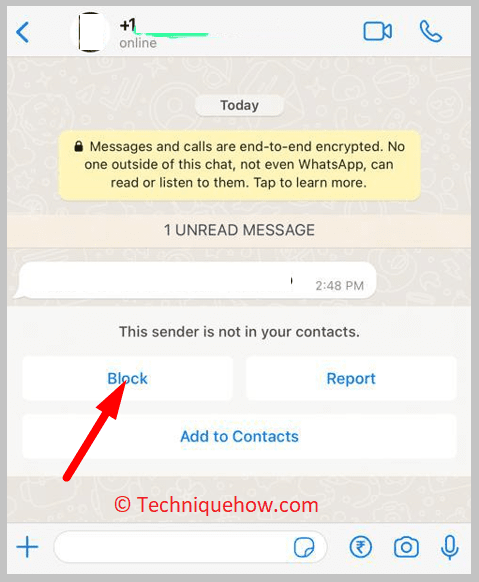 Step 3: Click on Block.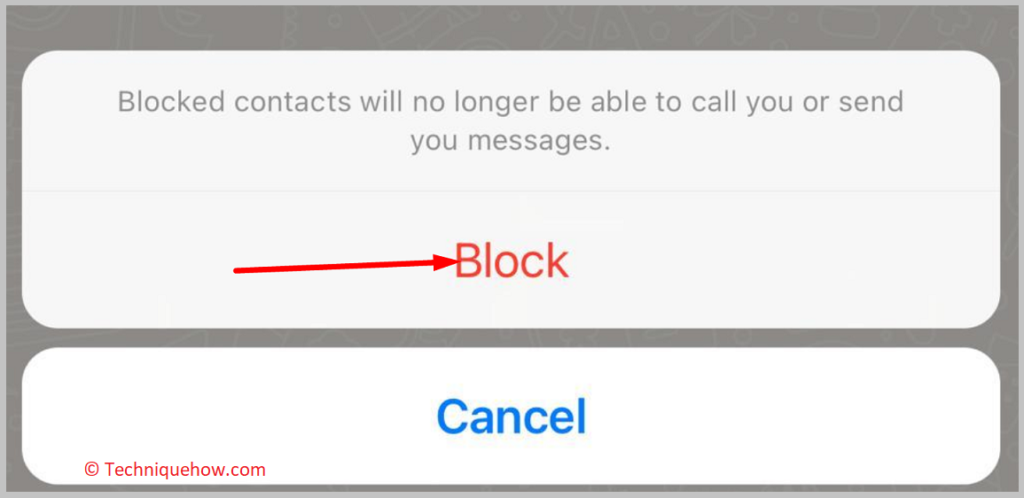 How to block WhatsApp calls but not messages:
If you just want to block the WhatsApp calls but not the messages from your WhatsApp contacts, then you'll need to turn off the camera access of your WhatsApp app.
As camera access is not allowed to the WhatsApp app, your WhatsApp video calls won't get connected and won't show your face to the other user.
However, denying camera access to the WhatsApp app won't affect you from receiving messages from the user but you'll be able to receive all the messages from all contacts on WhatsApp like you normally do.
You can also use FMWhatsApp or GBWhatsApp where you can disable WhatsApp calls for selected WhatsApp contacts.
The Bottom Lines:
If you want to disable the WhatsApp calls then you can just turn off the notifications and that will block the calls from appearing on the screen but this shows the missed calls in your WhatsApp calls section.
Although, the tweak apps or the FMWhatsApp can do this as an additional feature just by turning off the calls from others.
Also Read: