✎ Key Points:
» To get unbanned on TikTok, you have to first create a new account to get back your old account. For that, open your profile, and tap on the 'three-line' icon. 
» Scroll down the page, go to the 'Report a problem' section, and tap the 'pen-paper' icon from the top right corner.
» There you have to create new Feedback and describe the issue on the box. Fill out every detail of your account and problems and tap 'Report'.
How To Get Your TikTok Account Unbanned:
You can try the following steps to get your TikTok account unbanned:
Step 1: Create a new Account or add an Account
To get unbanned on TikTok, either you can do it from inside your TikTok account or, instead of using your old banned TikTok account, you can create a new account.
You can get back the old banned account by contacting TikTok from that new account. You can easily use your new TikTok account, but as you have lost all of your TikTok videos, you have to create those again.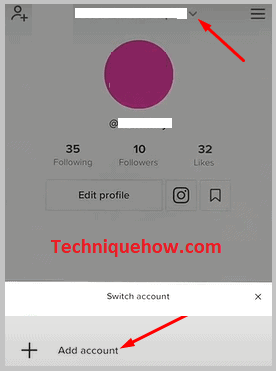 Step 2: Open the profile & tap the 'three-lines' icon
If you want to unban TikTok, you have to report this issue to the TikTok help center. To do that, first, open the TikTok application and log in to your account. After that, you will enter your home page of TikTok.
Now click on the profile icon 'Me' option from the bottom right corner of your profile page. After entering your profile page, tap on the 'three parallel lines' icon in the top right corner of your screen.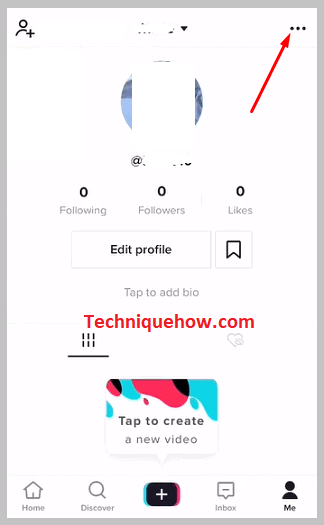 Step 3: Scroll down> 'Report a problem'
After clicking on the 'three parallel lines' icon, you will enter the 'Settings and Privacy section, and you can see that there are a lot of subsections, and each subsection has a lot of options. Now you have to scroll down the page to see the 'Report a problem' option under the 'SUPPORT' subsection. Click on this option.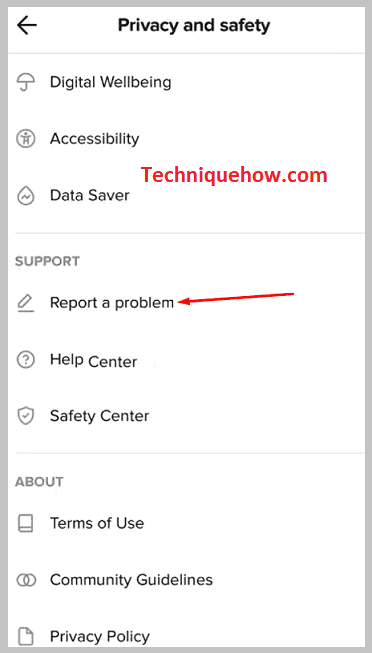 Step 4: Tap the 'pen-paper' icon to report the issue
Inside the 'Report a problem' section, you can see a lot of subsections under the section ' Feedback and help.' Scroll down and you can see there is an option 'account and profile' under the 'SELECT A TOPIC'.
Choose this option, and after tapping on this option, another window will open which contains options like "Create an account," "Login," "Manage account," "Email and phone number," "Editing profile," and "Profile Page".
Now tap on the 'Profile Page' option and select the 'pen-paper' icon from the top right corner.
Step 5: 'Create new feedback' & describe the issue on the box
After coming to the feedback section, tap on the 'pen-paper' icon again from the top right corner to 'Create new feedback.' In the given box, describe your issue and exactly what problem you are facing.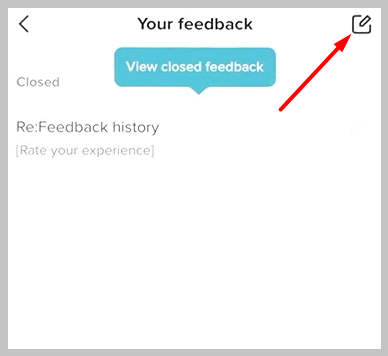 Step 6: Fill out info about your banned account & tap 'report'
You have to fill out detailed information about your banned account like your 'name,' 'email ID', and when TikTok banned you in the given box. If you are banned from TikTok, then it shows that you are banned at the time of opening the app.
Take a screenshot of this page and add this screenshot to your report. When you have done, click on the 'Report' option, which you can see under the description box.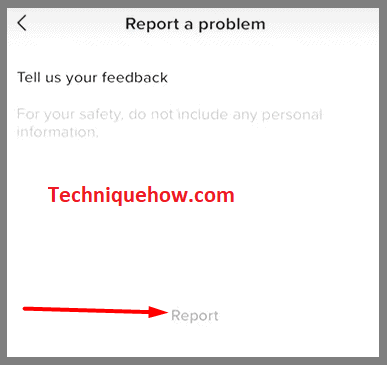 Why does TikTok ban your account:
There are some reasons why your TikTok account gets banned:
1. Offensive Comments
If you are giving offensive comments like threatening someone, using foul language, etc., in any other videos, you might be banned from TikTok because it breaks their guidelines.
All kinds of spamming and fake engagement like buying or selling views, likes, followers, shares, or comments also go against TikTok's community guidelines. If you open this account with someone else's information and are misleading, you will also be kicked out.
Suppose you are sharing misinformation that could potentially cause harm to an individual or a community or blackmailing someone by revealing their personal information, photos, and videos on TikTok. In that case, you may also be kicked out of this app.
2. Breaking Community Guidelines
There are a lot of guidelines that TikTok has created for its users. Those continuously breaking the community guidelines will be banned from TikTok.
You may be banned from TikTok for violating TikTok's Community Guidelines by depicting or promoting bad content, as well as posting glorious content of grooming and other harmful activities involving minor ones.
If we are advocating, directing, or encouraging other people to commit violence. Suppose we share violent or graphic content that depicts harm being carried out on humans or animals. In that case, it is removed, and continual posting of violent content ultimately leads to a permanent ban.
3. Go live and under 13 years old
If you are using TikTok, you should have a minimum age of 13, and if you want to go live on TikTok, then the user's age should be at least 16.
If you are not at least 16 years old but go live on TikTok, then TikTok may ban your account.
As users usually make videos and post them and go live on this platform, it is very easy to determine the TikTok technical team under 13 years old.
So, if you are under 13 years old and still using TikTok with the help of mistaken identity, they will find you and kick you from TikTok.