✎ Key Takes:
» You can recover your inactive Roblox account by simply logging in with the correct details, even if it has been inactive for a few months, as Roblox doesn't immediately address inactive accounts.
» Just use your email to send a request to the Roblox team if you can't log in, and they can assist in restoring your account; additionally, you can recover your username or reset your password if you've forgotten them.
» While your account is banned for violating guidelines, sending requests or appeals to the Roblox support team might help, but ultimately, the decision rests with them based on the severity of the violation.
How To Get Your Deleted Roblox Account Back:
You have many ways to get back your Roblox account depending on how it was blocked. Let's dive into more:
1. Send Email From Registered Mail
If your Roblox account has been closed or blocked by the team, you can try to get it unblocked or recover it by sending an appeal via email.
You need to send the request using the same email address that is registered to your Roblox account so there's no issue of identification.
Your appeal doesn't provide you with a guarantee that your account will be unblocked. It depends on the support team.
Hence, you can just send an appeal via mail or the appeal form for the recovery of your account.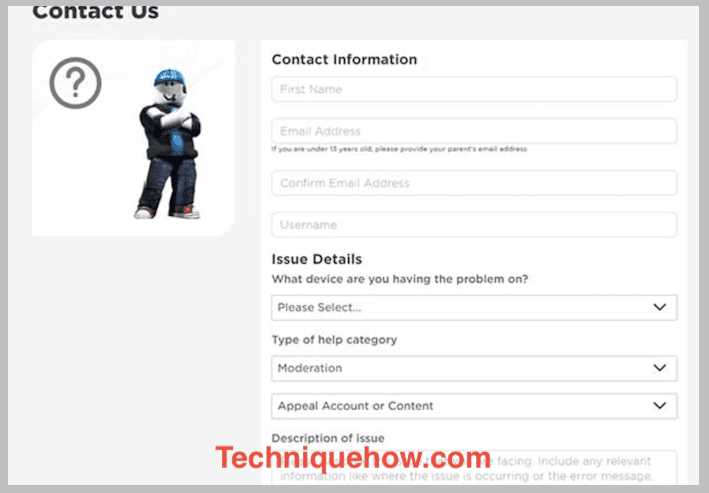 ◘ Use your registered account and send an appeal to [email protected]. This is their support team to whom you need to place an appeal.
◘ State your issue and request an appeal to get it back. You need to request support and help from the team.
◘ You need to mention your request clearly and politely via mail and send it to the support team for them to look into the matter.
◘ The team usually gets back to the user within less than 24 hours with an answer after reviewing the situation. If they've closed it, then you may get it back after they review the situation.
◘ If your account has been blocked wrongly, then there are chances that you will get it back after mailing them your problem. The support team will get back to you after they look into the situation.
◘ There's nothing you can do but just appeal to get your account back when it's banned for literal violation of terms & conditions.
2. Reset Password Using Mail
If your account is in an inactive state, you can have it back by logging in. But if you've lost your password, there's a way to reset a new one. You can do it using your email address which is linked to your Roblox account.
Resetting your password using the mail is just what you need to do to get your account back.
Step 1: Get into the login page of your Roblox account.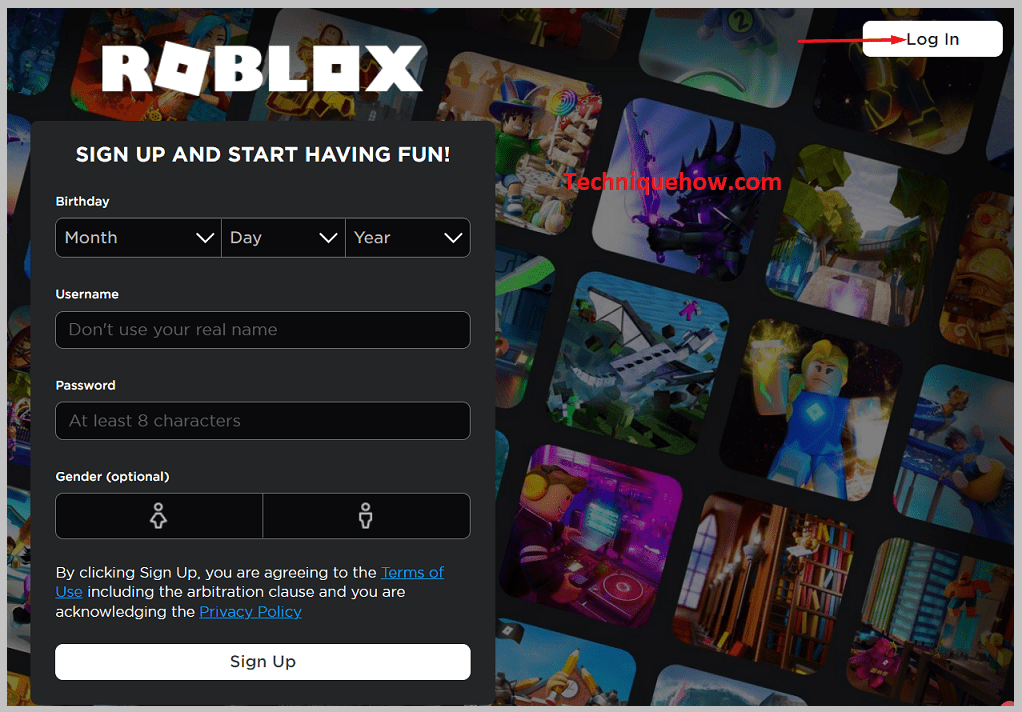 Step 2: You need to click on the option 'Forgot username/ password?' to continue with the process.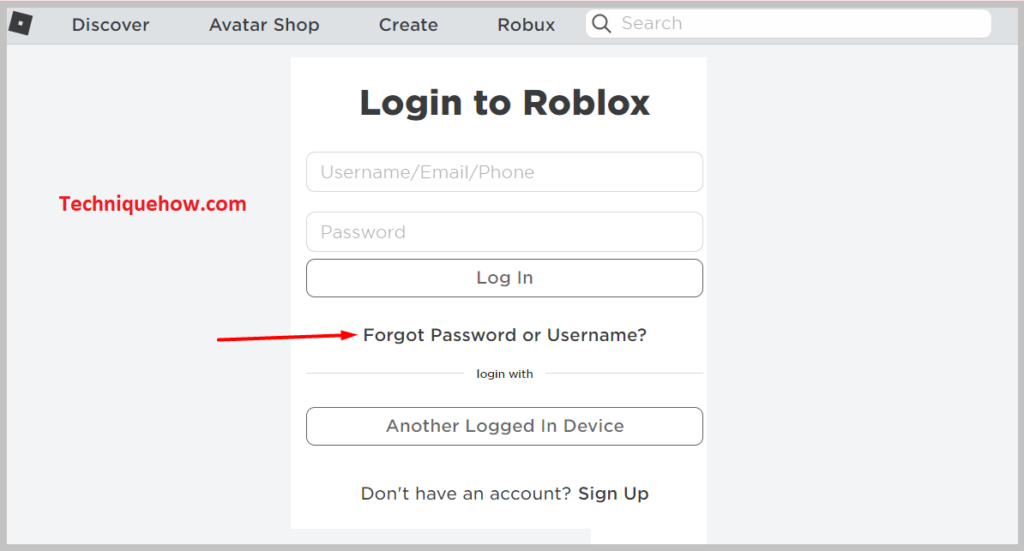 Step 3: Now you need to Enter your Registered Email in the Email box flashing on your screen. It has to be the same one that is in your Roblox account.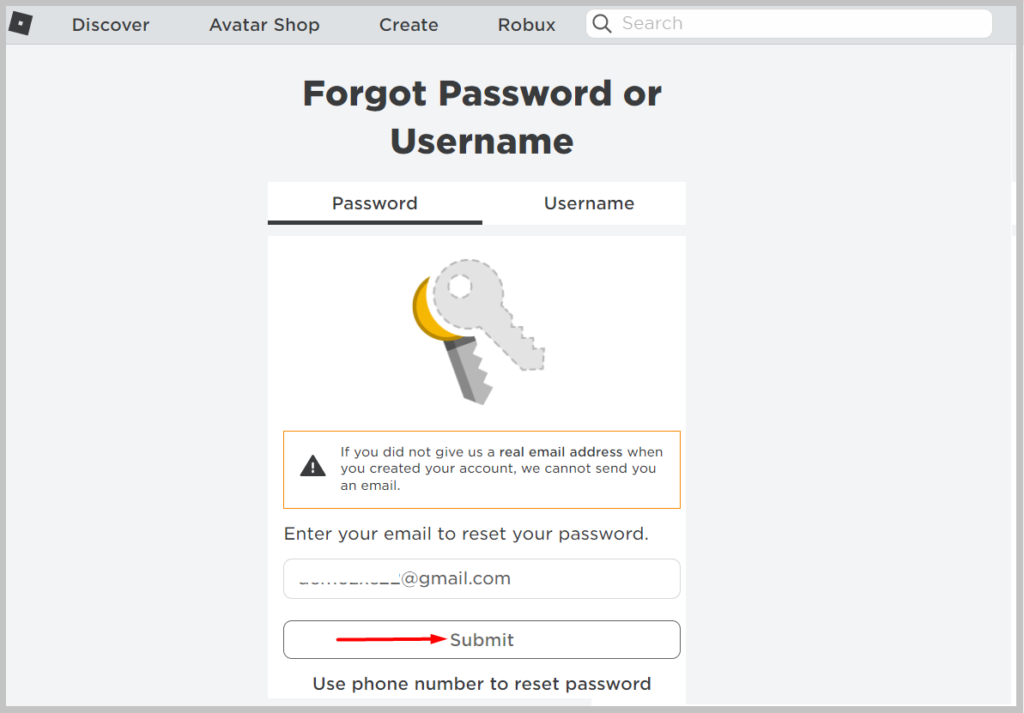 Step 4: You'll receive an email from the Roblox team. You can open the mail and click on Reset Password or you can click on the link.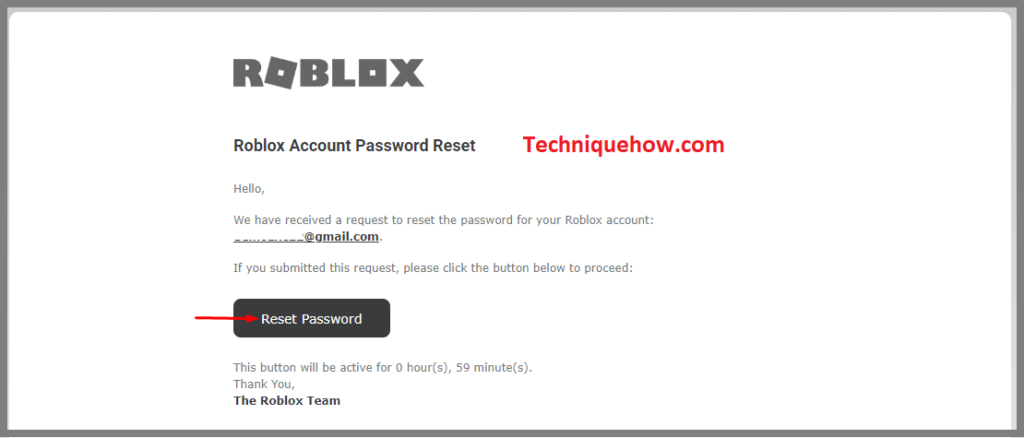 Step 5: It will open a new page where you need to set a new password. But if you've more than one account, this new page will show you the list of accounts linked with the mail.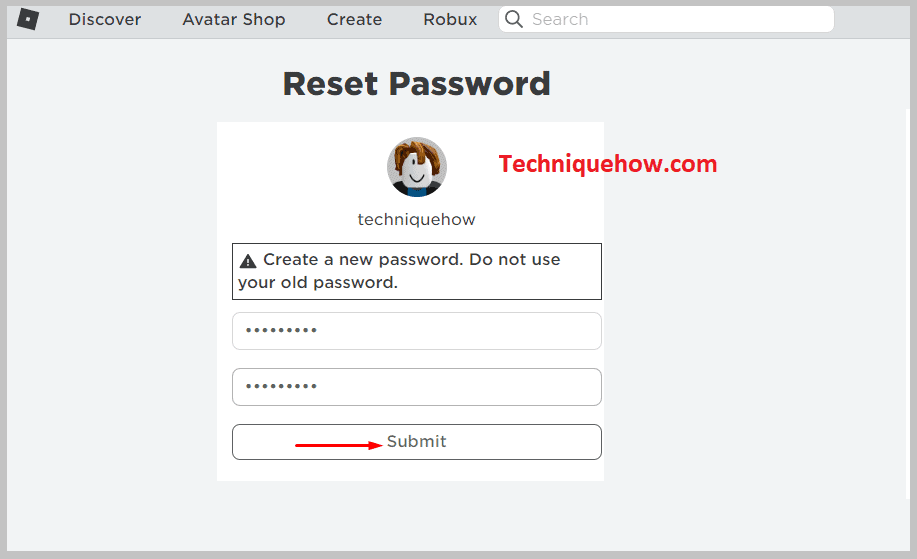 Step 6: You need to select the account whose password you want to reset. Next, enter the new password, confirm it, and press the Submit button and it's done.
3. Recover Account Username Using Mail
If you've lost your Roblox username and you can't log in, you need to get it back. You can do that using your email.
As it's not possible to log into your old Roblox account without the correct username, you need to recover your username first using the registered mail address and then log in to your account.
But if you need to recover the username name of the account, here are the steps that you need to follow and then use the username to log in.
(You need to make sure you're using the correct mail address)
To find the Username of a Roblox account,
Step 1: Open the login page of Roblox. You'll be able to see and select the option 'Forgot Username or Password'. Click on it.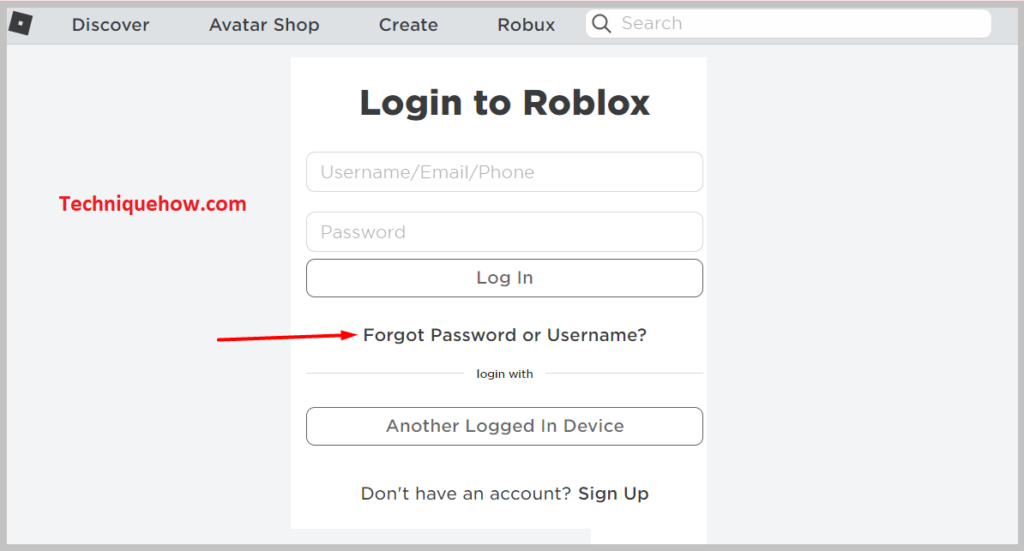 Step 2: The page will take you to the Password tab but you need to select and get into the Username tab which you'll find next to the Password tab.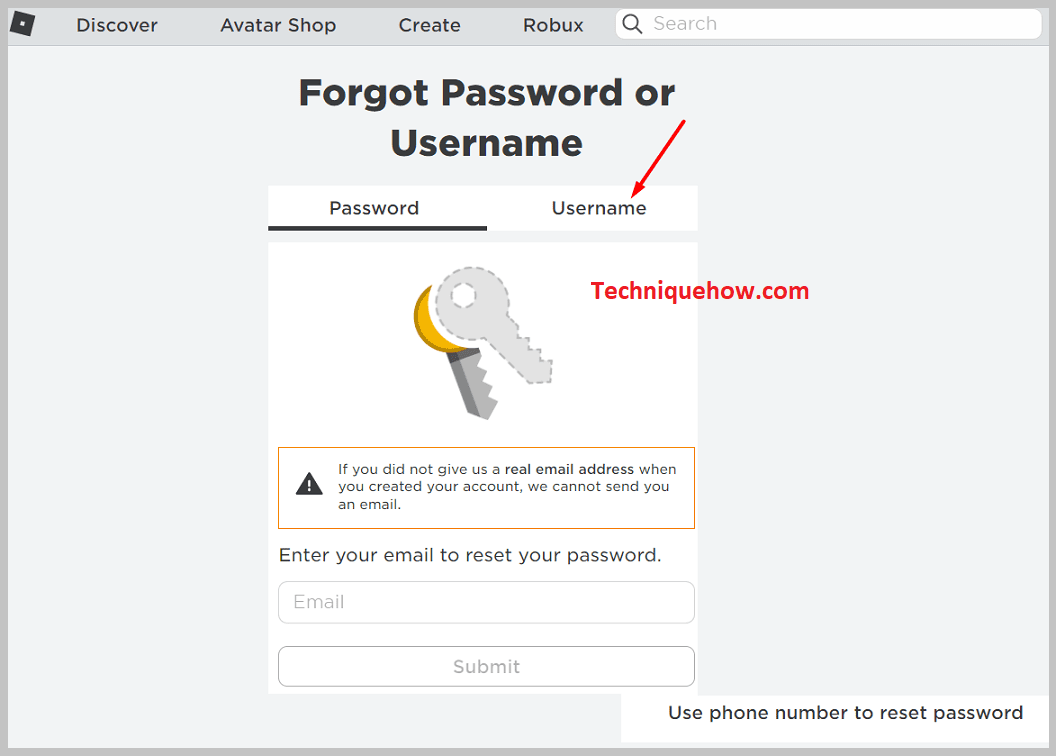 Step 3: Now they'll ask you to enter your e-mail address which is linked to your Roblox account.
Step 4: Enter the correct email address and then click on Submit to proceed with it.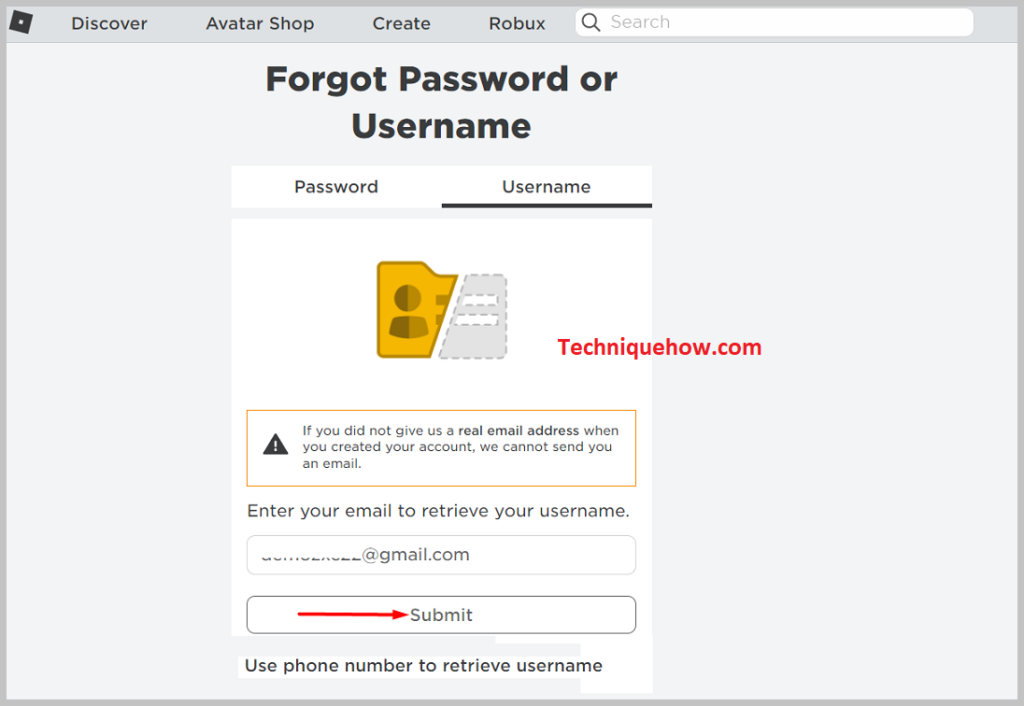 Step 5: You'll be able to see a message box prompting on your screen with the confirmation that they've sent a mail.
Step 6: Open your mail account and in the mail, you'll be able to see the new mail received.
Step 7: Now you can use the username and log into your Roblox account and it's restored successfully.
What happens to your Roblox account:
You will notice a few things on your Roblox account whether you get blocked by Roblox or due to inactivity. Both are explained here differently:
1. When Roblox is Terminated
If your Roblox account has been blocked for misuse or after warnings for disobeying their guidelines, you may not get it back ever. But when you wish to do so, you can try to contact the customer support service to request your account back as a chance of recovery.
◘ If you're blocked or banned you need to contact the Roblox Support team to review the situation to see if there's any mistake.
◘ You need to submit an appeal to get in unbanned or unblocked, but that doesn't guarantee that it will be accepted by the Roblox authorities and will restore it back.
If they've banned your account for violating their guidelines or for other offensive activities, it's a solid ban. You may write or send a request to the Roblox team to let them know that your account was not in your control and then wait and see if they'll accept the request.
2. If Roblox is not in Use
When you've not used your Roblox account for quite some time, you should know that it's still there. You just need to log into your account using the correct details or information and you're good to go.
◘ When you haven't requested for deletion of your account or haven't gotten it deleted, then your account will be in an inactive state.
◘ Roblox does not delete inactive accounts for many years. So you should find it in an inactive state. You can restore it by logging into your account once again, if forgot the login details just reset it.
◘ Make sure you're using the correct information to get into the account.