Your Quick Answer:
To hide videos on TikTok App, and keep videos on TikTok private, you must switch the video's privacy setting from "Everyone" to "Private".
If you change the privacy setting to "Private", it will no longer appear in your feed. You can only access it by tapping the "lock" icon on your profile. Your followers won't be able to access the video you've put as "Private" on your profile.
The "Archive" option on Instagram is similar to the "Private" option. To private your selected videos Open your TikTok app, then go to your TikTok profile. Now select Privacy from the three dots on the top right corner Select Liked videos from the drop-down menu. Select the "Only Me" box.
Select the "Private" option to hide your TikTok video from your profile. If you go back to your profile, the video will be removed. Then go to your profile and click the lock icon to access it. You've successfully hidden your videos on TikTok once you've done so.
How To Hide Your Videos On TikTok:
Now you might choose not to share some of your videos with all your followers (Publicly) so you can hide them from the people you do not want to see.
To do that, what can be done is you can either make your profile private so you know who is following you and who are the ones who can exactly see your videos, or you can block those people you specifically want to avoid.
Step 1: Open TikTok app and tap 'Me'
Open your device and open the TikTok app. Check your internet connection. Now once you have logged in to your account, the profile page is the one that appears on your screen. This is where you now see your username and following, followers count, and the videos that you've created and uploaded to your account.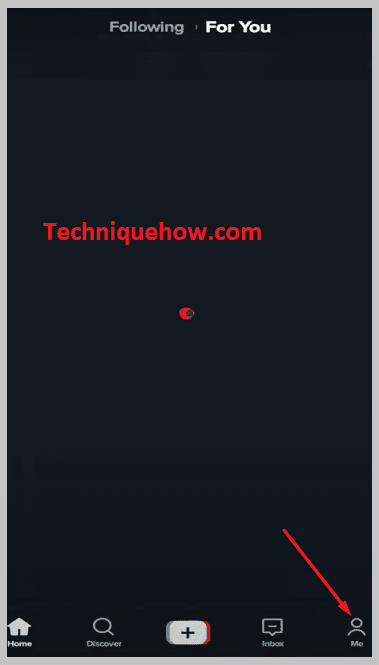 Now for the next step, go to the bottom of the page, and you will notice there are five options. These five options are "Home," "Discover," "Create," "Inbox" and "Me," among these options, choose the "Me" option.
Step 2: Tap on any video and open it
Now once you open your profile opens up below your profile picture you find the number of followers you have and the number of likes you have gained.
Now below all this information, you will find all the videos that you have posted. Now browse through them and choose the video you want to hide from people and want to make private.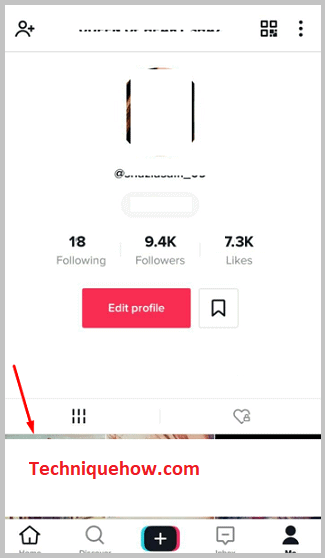 Step 3: Tap on the three-dots icon and privacy settings
Now once you open the video on the right side and see a series of options like follow like comment, and below that, you see an icon with three dots.
Now tap on that icon. Now once you press those three dots a low panel opens up and a lot of options are visible like the accounts you can share it with accounts you often interact with, and below the other apps you can share it with like WhatsApp, Instagram, Facebook, Snapchat and in the last series you get options like save, pin, duet, and many others amongst which you need to choose the privacy settings.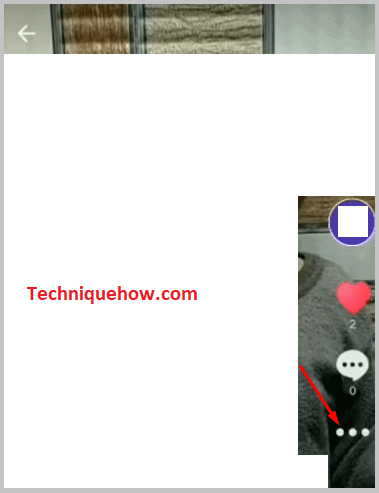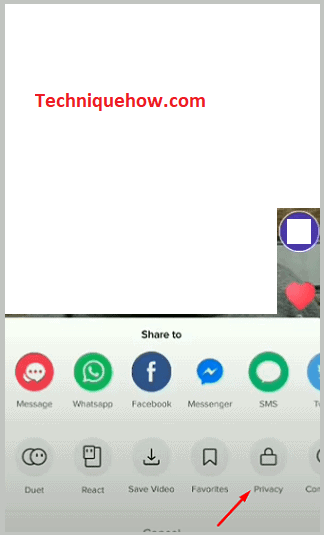 Step 4: Set Private: To hide from all
Now you get to choose how you put your video. Amongst the options, the "Private" option keeps you as the only person viewing your videos.
After you select the "Private" option to hide your TikTok video from your profile the videos remain only for you and not for the public or other people. In a private account, only the page owner can access entries and videos in a personal account. So you mark videos as private if you don't want anyone to see them.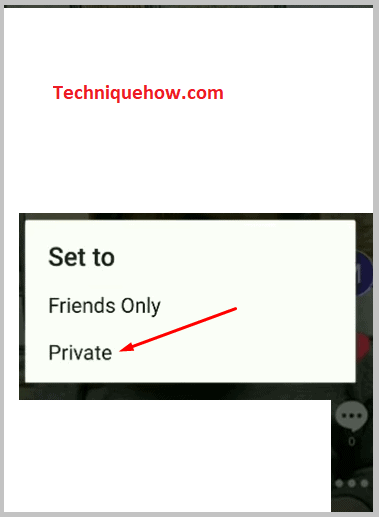 Step 5: Set Friends: To hide from the Public and be visible to friends only
Now if you choose friends then only your followers can see and watch your video if you select the "Friends" option. The people outside then won't be able to view your videos.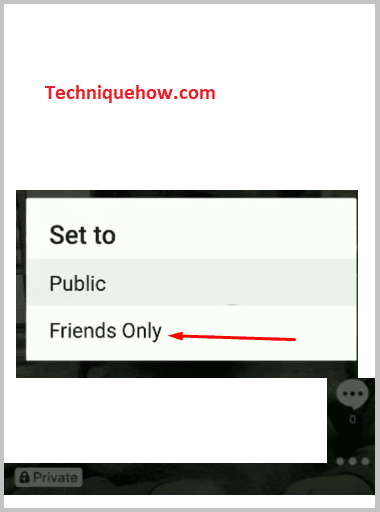 How To Hide Videos From Specific People From Tiktok:
If you have just started with TikTok, it might be that you do not want to show some of your videos to everyone. Instead of just deleting them you can just decide for yourself if you want to prevent others from seeing what you post.
The app knows that not everyone wants to show all the part parts of their profile to the public eye therefore, the app has inbuilt created features that allow the users to limit what their friends and the public on their profile can view.
Sometimes based on the user's choice it may be that they would like to hide a few selected videos from a specific someone. In that case, the only way would be to block that person, in which case that user won't be allowed to see any of your uploaded videos.
Your TikTok videos can be hidden from someone by blocking that person. To do that follow the steps below
🔴 Steps To Follow:
Step 1: To block other users on TikTok, Open TikTok on your device and log in to your account as usual with all your information as required. Now go to your profile page by clicking "Me" on the bottom right-hand corner of the page.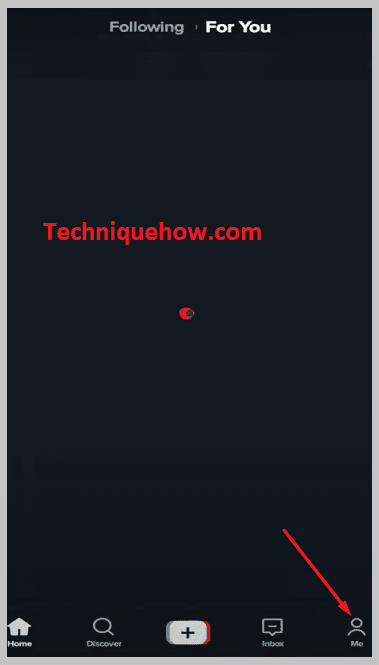 Step 2: Now in your profile and search for the user from your followers' list or search for them by typing out their username if you remember it. Once you find their profile open it by tapping on it. Now click the three dots icon next to their profile photo. Now you see options and to block the user, tap on "Block".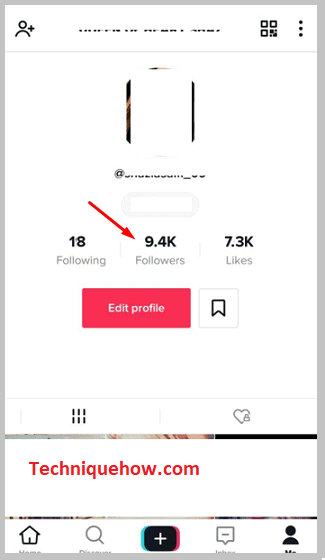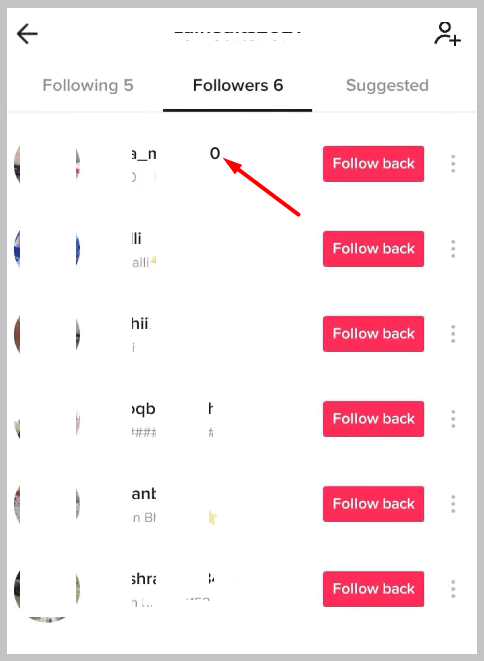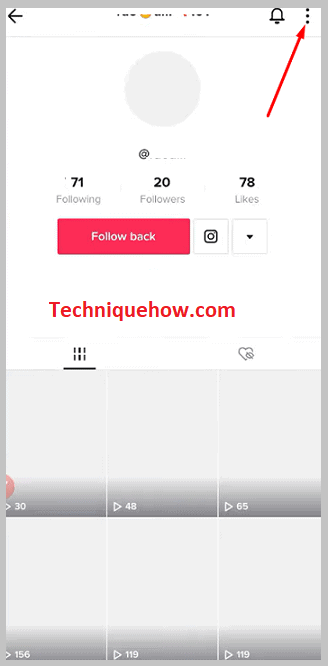 Now once you have successfully done this, they can't see your profile or videos, or content on their "For You" page after you've blocked them. If in case you think it has not worked try refreshing the app and repeat this process.
Also Read: