Your Quick Answer:
To know if someone viewed your TikTok profile, first, you have to set up to let anyone view your profile making your profile public (if it's Private, just turn it Public) or you can switch to a Pro TikTok account for the analytics of viewers, it's free.
If you actually want to view the profile viewers just by tapping on an option then the only way on the app is from the notifications tab.
As of now, TikTok would not let you know who viewed your videos or profile but it notifies users if certain people looked at your profile which you can see in the notifications tab. Note that this is even no longer an active option for all TikTok users.
Does TikTok Give Notifications When You View Someone's Profile:
When you visit someone's profile on TikTok, the user whose profile you're viewing won't receive immediate notification. TikTok has a Profile Views History feature that keeps track of the users who have visited a profile, but it doesn't send out real-time notifications.
This means that if the person you've visited has enabled the Profile Views History feature on their account, they can see a list of users who have visited their profile within the last 30 days. However, if you've turned off the Profile Views History button on your own account, TikTok won't record your name in the viewers' list, and the person won't be notified that you've visited their profile.
If you notice that your profile visits are being recorded and you prefer to keep your visits private, you can easily disable the Profile Views History feature in your TikTok settings.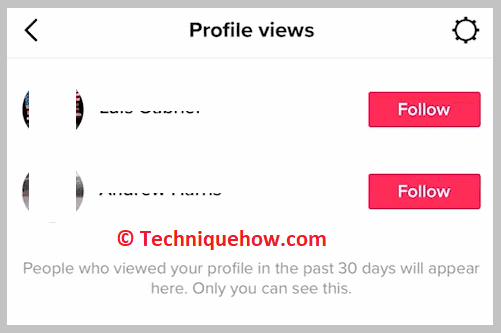 If You Search for Someone On TikTok Will They Know:
When you search for someone on TikTok, the person you're searching for won't receive a notification or any indication that you've searched for them. TikTok respects user privacy in this regard.
Your searches remain private and confidential. You can search for profiles, videos, or hashtags without worrying about the other person being notified of your search activity.
If you notice any rumors or misinformation suggesting that TikTok notifies users when someone searches for them, rest assured that this is not the case. TikTok does not disclose or notify individuals about search activity.
How to View Someone's TikTok Profile without Giving Notifications:
You can try these methods:
1. Making a Fake TikTok Account
As you never know who has turned on the Profile Views History button on their TikTok account, you should not use your real account to visit or stalk their account. The Profile Views History feature can record your name and show it to the owner of the account.
You should use a fake profile so that your real name is not revealed to the other person and he will not be able to figure out that you've visited his profile since the username of your fake account will be recorded on the Profile Viewers list.
🔴 Steps To Follow:
Step 1: You need to log out of your previous account.
Step 2: Next, you need to click on the Profile icon from the bottom right corner.
Step 3: Click on Sign Up With Phone or Email.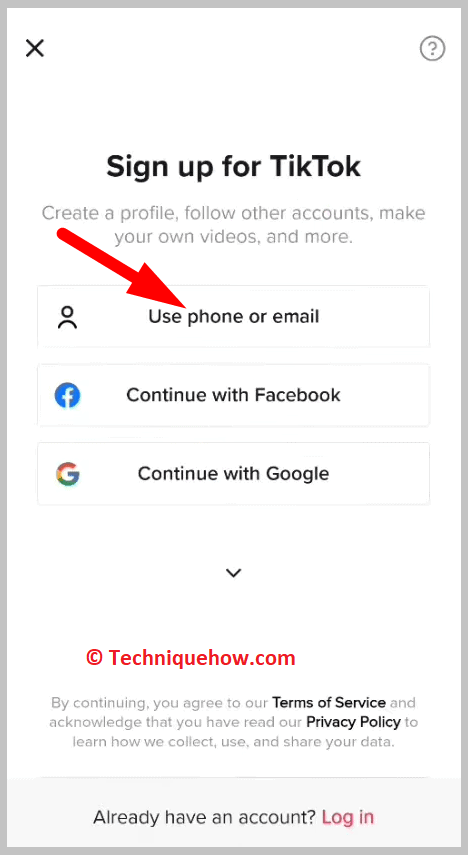 Step 4: Enter your birthdate.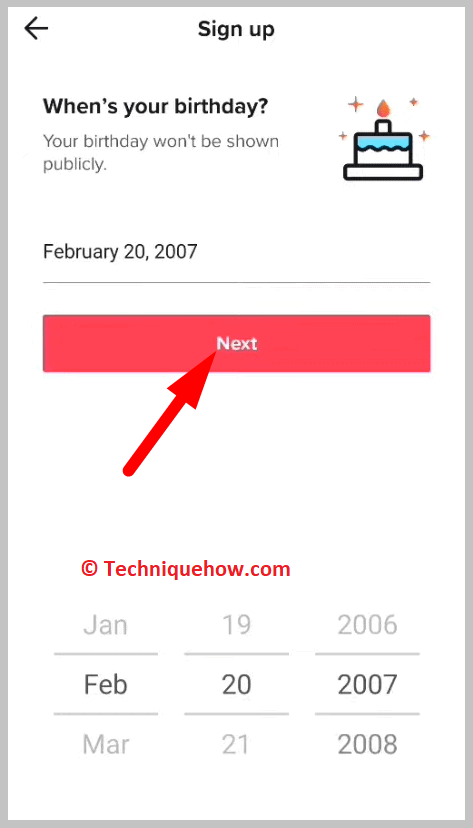 Step 5: Click on the link arrow to continue.
Step 6: Enter your phone number.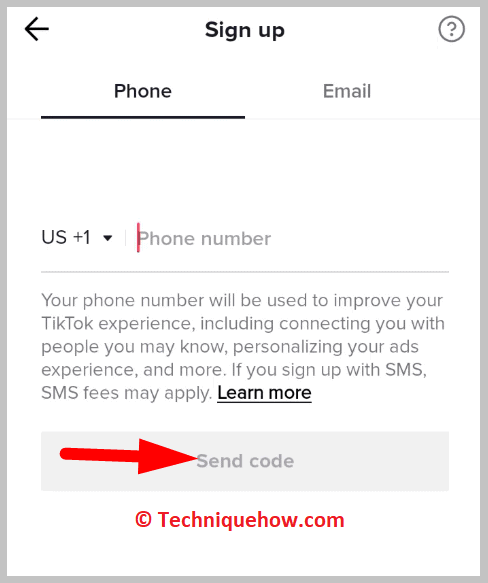 Step 7: Then you'll need to set a password for your account.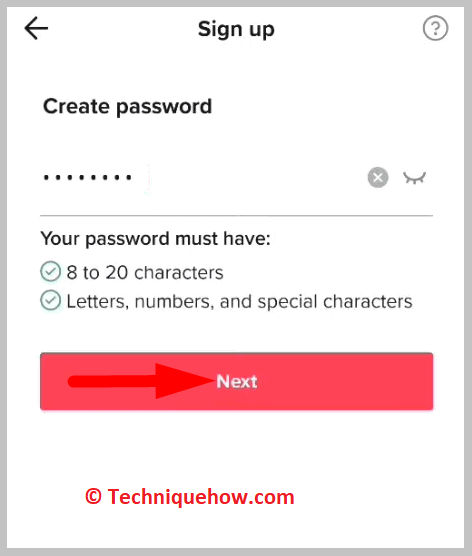 Step 8: Complete the human verification to prove you're a human.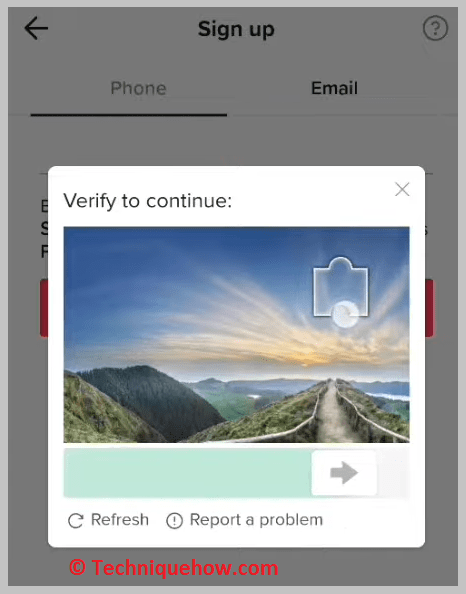 Step 9: Once this is done, you will be taken to the For You feed, click on the Profile icon again.
Step 10: Click on Edit Profile.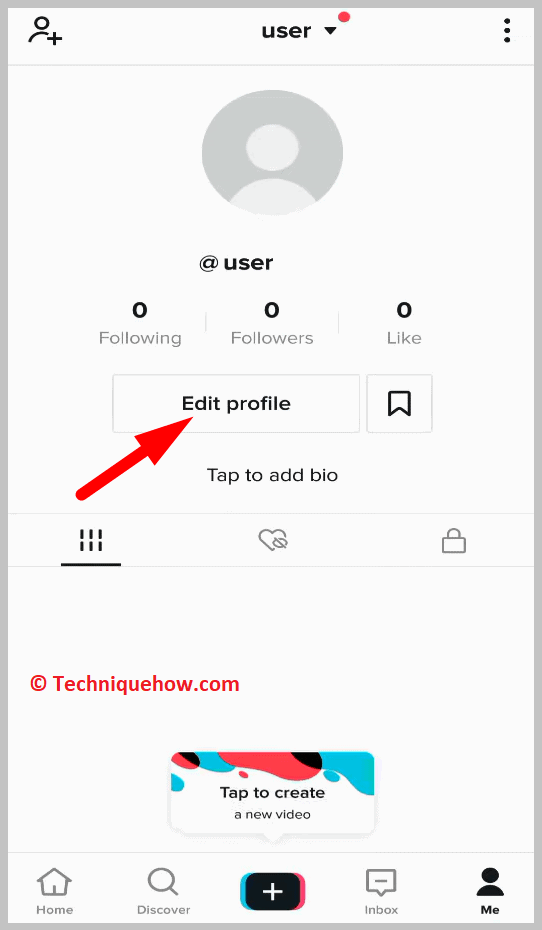 Step 11: Provide a fake username and display name.
Step 12: Add a fake profile photo.
Step 13: You can add a bio if you wish to.
Next, use this account to visit others' profiles so that your real name doesn't get revealed.
Frequently Asked Questions:
1. Does TikTok tell you who searched your profile?
You can't tell who searched for your profile but you can check who visited your profile. If the user has searched for you but didn't enter your profile page, then his profile name won't get recorded on the list of your profile viewers.
However, if he has entered your profile to stalk it, TikTok's feature of Profile Views History will show you the name of the user, provided you've turned off the Profile Views History button of your account.
2. Does TikTok Send A Notification If You View Someone's Profile?
No, TikTok doesn't send a notification when you visit someone's profile on TikTok, but the Profile Views History feature records your name on the list of users' profile views.
To avoid getting your name on the list, you can either use a fake account or visit the profile after turning off the Profile Views History button on your TikTok account.