If you want to bypass the tricky pattern lock then it's possible using Google account without factory reset. Android phones are normally secured with Password, PIN or Pattern lock. One can gain access if he is the actual owner of the device who knows the key.
So, remembering the code or key is essentially important as if you forgot the keys or the Pattern, you will lose all your data to regain access to your device.
But, things changed a lot. You can now unlock android pattern lock without factory reset.
Yes, you don't need to factory reset your android mobile to get the access back rather you try different ways that help to unlock android pattern lock, PIN or password.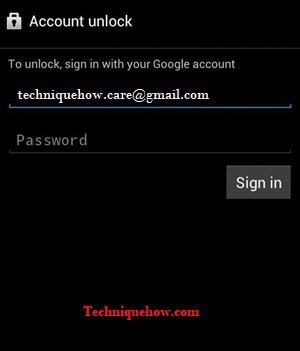 Either it is your 4 digit PIN or toughest password & pattern, these methods can bypass all types of lock on your android device without any reset.
In this article, we are going to discuss multiple easiest techniques to crack forgotten PIN or the pattern lock on your android device.
Unlock Android PIN/Pattern/Password if You Forgot
If you have forgotten the android pattern or password then it's not that much hard to bypass the locks. You can retrieve your android phone easily if you follow the methods mentioned below:
1. Using Google Assistant (Say: OK Google)
The system has gone a long way and unlocking your android devices if locked with PIN or Password, has been introduced with many options. You must have heard about the Google Assistant which do all the things the users tell to do.
Just you have to keep the Google Assistant turned on to use it accordingly. Remember, it's based on your voice that means none other than you can unlock password lock.
Google Assistant will instantly unlock your android device once you say 'Ok Google' by facing your phone.
How to Turn On the Google Assistant?
If you are using the latest version of android then just by tapping the home button you will get the Google assistant opened.
Just go to the Explore option from and tap on the 'profile' icon.
From there, you will find the 'Settings' option and the 'Assistant' tab where your 'Phone' is located.
Just tap onto this and turn on two options: 'Access with Voice Match' & 'Unlock with Voice Match'.
Once the set up is done, you don't need to worry further about the forgotten android pattern or password.
2. Using 'Android Studio' File
If your android device is locked up with pattern lock or password then Android Studio or SDK tools can help to bypass android PIN lock from the device.
For this, you will need the Android Studio software for your Windows (64 bit or 32 bit). In case you are missing internet connection just download the zip file and install it on your PC.
Once the installation is completed just follow the steps below:
Step 1: Just connect your Android with the PC and turn on USB debugging upon pop-up.
Step 2: Now, open the files in your PC where the Android Studio files are installed & saved.
Step 3: Staying there just open the command window by pressing (shift + right-click) and click on 'Open command window here'.
Step 4: Now type 'adb devices' into the cmd window and it will show up the device upon successful debugging.
Step 5: If your phone has a pattern, add this command: ADB SHELL RM /DATA/SYSTEM/GESTURE.KEY or add: ADB SHELL RM /DATA/SYSTEM/PASSWORD.KEY in case of password reset.
If the device is was connected successfully then the mobile will now be unlocked after the first reboot.
3. Using dr.fone Android Unlocker
If you want to automate the unlock process then dr.fone software can easily remove password from your android devices.
You can unlock android PIN without any reset using this method.
This tool is absolutely free to download online. You just have to select the device model and follow simple instructions. Just download dr.fone on your PC and follow the process below:
Step 1: First of all, open the dr.fone android unlocker and click on 'Unlock' option and select 'Unlock Android Screen'.
Step 2: Now, you will be asked to connect your mobile with a USB cable. It will detect this automatically once connected.
Step 3: Just select the device name along with the model number.
Step 4: After that, you have to do these steps with your android phone. Turn off>Open Recovery Mode (Press power button+volume Up button).
Step 5: Now, this will automatically download the recovery image and the password or pattern lock will be removed.
Once the set up is completed, just check your android mobile, it is successfully unlocked. This tool is able to crack screen lock, PIN and password from android devices.
Remember, dr.fone works only with selected models. Just check if your mobile is listed or not. Otherwise, click the option 'I can't find my device' to take further action.
4. Using any Custom Recovery Tool
If nothing works and you need to bypass android password lock or screen lock then using a custom ROM you can unlock your android device. You can use Aroma Filemanager for Android devices, otherwise, RedWolf works great for MI devices. Just keep the Aroma Filemanager software ready on your phone memory through an external SD card and follow the process below:
Step 1: Just download & move the Aroma Filemanager to the SD card and put it in the android device. You will only be able to use this feature if your phone supports external SD card.
Step 2: Now, open the recovery mode through the button press. (Power key+volume up button)
Step 3: Once the recovery mode shows up, just use the volume down button and select 'install zip from sdcard'.
Step 4: After the installation is completed, go to folder Data>System and find the files named gatekeeper, locksettings or the .key files. Just delete those files.
Now, just reboot the system and start the device. You will notice that the lock screen or password has been removed successfully.
Remember, you are rooting your android while using any custom ROM. So, before you use always take precautions or ask help from an expert.
5. Google 'Find My Device'
Unlocking your pattern becomes easier if you take the help of Google Android Manager. This is now 'Find My Device' tool which you can use online using any other device if the phone is locked.
Remember, if you have forgotten your mobile password, PIN or pattern of your android device then this tool will change and create a new password online for that device.
Let's understand the process in details:
Step 1: First of all, confirm your Google Account is linked with the device and open that account in another device.
Step 2: Now, you will see that device name with all the location details. Below the device name, you will see three main options: Ring, Lock and Erase.
Step 3: If your device is locked already or you have forgotten the password key, then just click on the 'Lock' option on the Android Manager.
Step 4: Once you click on 'Lock', the system will ask you to set a new password. Just fill the blanks with the new password.
Now, once the set up is completed, enter the new password on your locked android device and the android mobile will be unlocked with that new password.
6. Entering Android Safe Mode
If your android phone is locked with third-party tools then ADB method can work with this, but the process becomes more tricky. But, you have this easiest way to unlock the phone lock from third-party apps.
You have to enter the android safe mode. The safe mode actually disables all the third-party apps and make access limited. That is why the third-party lock will not work in safe mode.
Just press volume up+power button to enter the recovery menu, now use volume up/down to select safe mode reboot.
Once your device opens in safe mode, just go to apps settings and uninstall that third-party app from there. Your android lock will be removed now even you reboot your device to its original full version.
7. Samsung Unlock my screen
If you are using any Samsung device and it is registered with the Samsung Find My Device tool then you can manage the phone from anywhere else.
If your android phone gets locked with the pattern or password you just have to open the Find My Device tool on your PC and confirm it is connected 'Online'. Now, click on 'Unlock my screen' on the tool and the device will be unlocked from the pattern lock.
Remember: Your mobile should be connected to the internet while you are performing the action. If not, then you will not see the 'Online' status on that tool.
8. Unlock Pattern using Google Account
You are lucky to unlock your PIN or pattern if your mobile internet DATA is turned on. This method also helps to unlock the pattern without losing data on Android. To unblock your android mobile through Google account just follow these simple steps below-
Step-1
At first, input password or pattern multiple times. After some attempts, the android system will alert you about the wrong input of password or pattern repeatedly and for that reason, the service is stopped for 30 seconds.
Step-2
Here you will find the option 'Forgotten the password' on the left side of your mobile. Just click on it.
Step-3
After clicking on it, here will come the account unlock window. Then input your Google email address and password which you have used on your phone at the time of registration. After that, click on Sign in option.
Step-4
After signing in you will see here different lock options. Now select the 'None' so that you can disable your security lock, however, you can also create new lock from here.
Note:
Before doing these steps, just make sure that your phone was signed in to the Google account and your mobile device is connected to the internet otherwise this method would not work.
The Bottom Line:
If you are finding a solution to bypass the pattern or password of your android device then the above-mentioned methods are the best to do it without any factory reset or data loss.
Also Read: