✎ Key Points:
» You can report a fake account on Instagram by capturing a screenshot of it and selecting 'It's spam' after clicking the three dots icon for reporting.
» You can use the Instagram Settings, navigate to Help, and choose "Report a Problem." Opt for "Report spam or abuse" and then address impersonation by filling out the corresponding form.
How To Report A Fake Account On Instagram:
Fake accounts of scammers are all over Instagram which is kind of making Instagram an unsafe place for creators and users. If someone is using a fake account, you can take action against them by reporting their accounts on Instagram to get them suspended.
🔴 Steps To Follow:
Step 1: You'll need to open the Instagram application.
Step 2: Then, get into the profile page of that user whom you think is fake, and then take a screenshot of the profile. This screenshot needs to be used in the next steps.
Step 3: On the top of the profile page, click on the three dots icon and then click on Report. You need to choose Its spam. Now you're done reporting the account to Instagram, however, there are some more steps to perform to ensure that Instagram takes care of this issue because by just reporting the account, it won't work.
Step 4: Then go to your account's profile page and then click on the three lines icon. Click on Settings from the given options.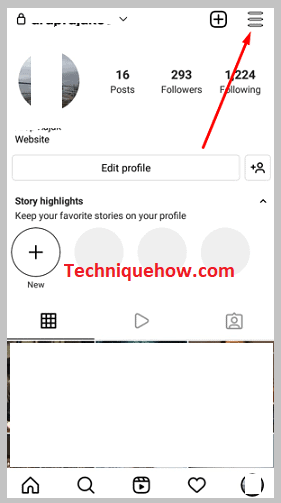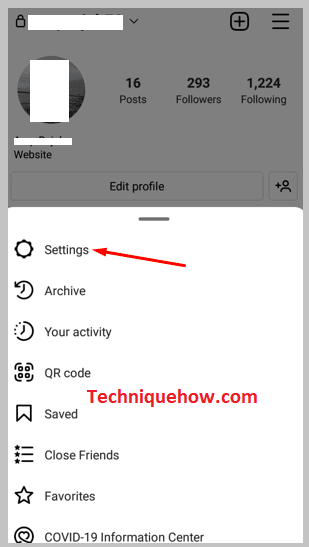 Step 5: Click on Help and then click on Report a Problem.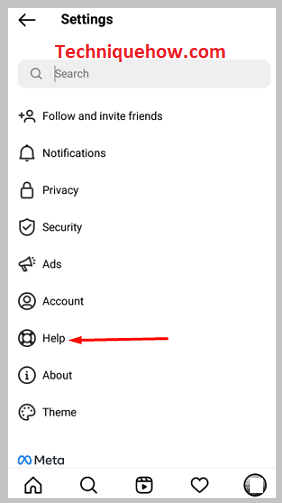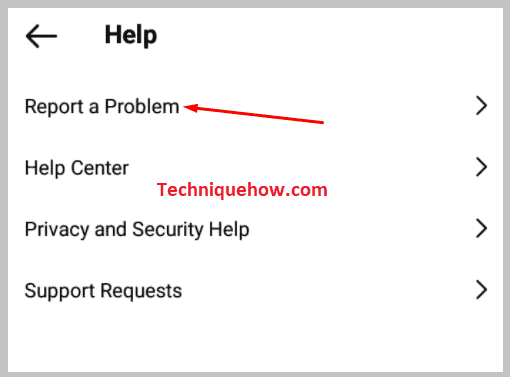 Step 6: On the next option box, click on the Report Spam or Abuse option and then you'll be directed to a page where you need to select one browser to carry on the action.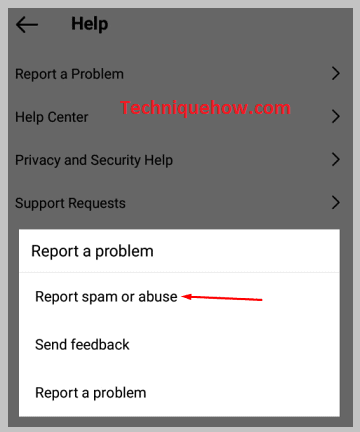 Step 7: Next, you'll be taken to the Help Center page of Instagram.
Step 8: Click on 'If someone has taken my form on Instagram, when what should I do?'.
Step 9: Then click on the blue filling this form option.
Step 10: Fill up the form of impersonation.
Step 11: Choose an option that is appropriate for your case and then choose Yes, my name is being used.
Step 12: Then again on the next page, fill up the form displayed. There you'll need to enter your full name, Your email address, The full name listed in the account you are reporting, and the Instagram username of the reported account.
Step 13: Attach your identity proof, a photo of yours holding your ID proof, and then a screenshot of the fake account.
Step 14: Provide some Additional Information requesting the ban of the fake account and click on Send.
How to Identify a Fake Account on Instagram:
There are some indications that you have to look for in order to identify a fake Instagram account:
1. Accounts commenting on all posts
You'll be able to identify when an Instagram account is fake if it comments the same thing on your pictures as he did with hundreds of other posts. When you're using a certain hashtag which is one of their Search Engines, they find your profile from that hashtag and leave comments on your posts.
They copy and paste the same comment on every post associated with the hashtag and often ask you to check the DMs in the comments section. These accounts are totally fake. They spam with their comments in several posts to make people fall trapped to their plan.
They might look through the filter of Popular or Latest but their main aim is to make you give money to them. You might ask some of your Instagram friends who use the same hashtags as yours if they've got any similar messages or not. These fake accounts not only spam the comment section but also leave you and a thousand other users' messages in the DM which is essentially spam.
2. Promotional Messages
Fake accounts which are trying to trap people and get money out of you, often message you that they're interested in promoting your content on their page but for which they'll ask you to pay a large sum of money to them. Often Instagram creators struggle to gain better views on their content and these fake accounts try to take advantage of their situation. 
These fake accounts might message you saying that if you give them money to promote your content on their account, your content will gain many views and will go viral in a few hours. It might offer to show you a trial too.
However, when you check their Instagram profile, you'll notice that they have fewer followers than you too. These users plan to spam your accounts with bots. The views they gain on their videos are not legit but they're some bot accounts that are used to trap people. 
Even if some accounts offer you that they can teach you tactics to get more views on Instagram for money, do not pay heed to them as it's a way they're planning to trap you to get your money. Instead, focus on your content and be consistent in posting them. If you buy fake followers or use their service, you might get your account banned forever and at the same time lose the credibility of your content.
3. Compare their followers to the number of views
Often you might find accounts that have a lot of views on their profile compared to their followers. These users are fake and have brought fake views. They don't really have so many followers on their account but use bot accounts to gain views on their profile.
They might also boost their post to gain more views on Instagram. Unless any of his recent videos have gone viral, there's no way someone can get too many views with very few followers.
It's also possible if some user has too many followers but they don't receive many responses, likes, or comments on their post, they might have bought those followers with money. These followers are just a show number to impress and fool people, making them think that they've got many followers and are popular on Instagram.
But if you visit their profile, you'll see that hardly any of their posts have more than one hundred likes and you won't see many views on the reels and videos of the user too. Therefore, if you see an account with too many followers but has too little engagement on their post, you can be sure that those followers are not real.
4. Look at the names of the Followers
When you get spamming messages from Instagram users asking you to buy their service or pay them to promote your videos, you can very easily identify if it's a fake account by looking at their followers' list.
If you see funky and funny usernames with irrelevant and fake profile pictures, you can know that their account is fake. You might even see a lot of foreign usernames on the Followers' list of their profiles. These accounts most of the time don't use profile pictures of their own and often use pictures of celebrities.
Some of these accounts often have no posts on their profile and they might have zero Followers and Following. Often there are fake accounts that go on Following too many people on Instagram but with zero Followers'. If you notice these suspicious signs on any Instagram account, you can be sure that it's fake and then you can report it so that the account can be taken down.