✎ Key Takes:
» You can check if someone deactivates their Snapchat account by their absence from your friend list, the inability to find them in search results, and the removal of all their messages.
» If someone blocks you on Snapchat, their profile becomes invisible, and you cannot send them messages, although others can. If facing chat disappearance or glitches, waiting a few hours may resolve the issue.
How to Know if Someone Deleted His Snapchat:
You will notice these changes if someone deleted his Snapchat:
1. The person will not be on the Friends List
If someone deletes his Snapchat account, then primarily, it will be first deactivated for 30 days and then deleted. So the situations are also the same here; you can not get your account back.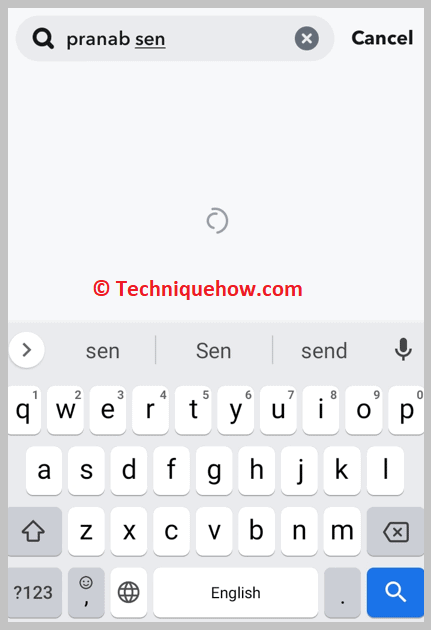 If the person were on your friend list, his name would not be there after the deletion of his account.
Like the other changes, it is one of the significant changes that will be seen in the Snapchat friend list. As you will not see his messages, stories, or snap streak, his profile will also be removed from your Snapchat friend list.
2. His Profile Cannot be Found by Search
If someone deletes their Snapchat account, you will no longer find the account in Snapchat search results.
To verify it, click on the search button at the top left corner of the Snapchat app interface from where you can find a Snapchat profile, but in case of a deleted account or if someone blocked you, you would not be able to see anything about this profile.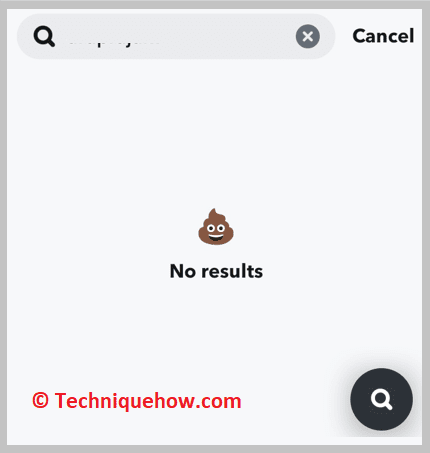 That person's account will no longer be available to you on Snapchat, which can be an error if you accidentally find it at any time. Snapchat will remove the person's deleted account from search results.5
3. Person's Chat will be removed from the List
All your messages with the person who deleted his account will be removed, and even his entire chat will be removed from the Snapchat chat list.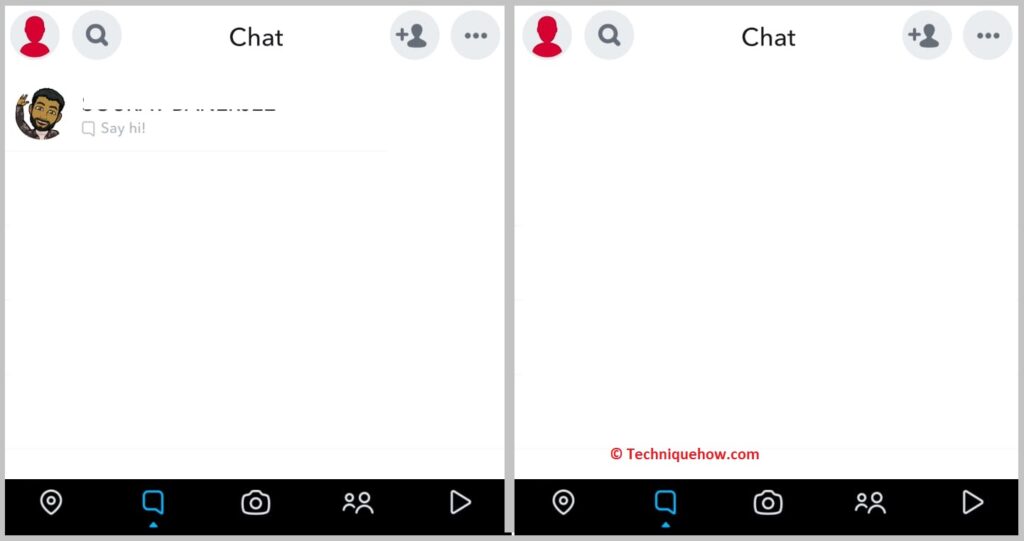 As he deleted his account, you will not get back any of these messages, snaps, photos, etc.
How To know if someone has blocked or deleted you on Snapchat:
1. You can't Find His Profile, But other people can find it from his Profile (if blocked)
If someone blocked you on Snapchat, you could not find his profile on Snapchat. The blocking feature on Snapchat means you will not give the person any access to your account.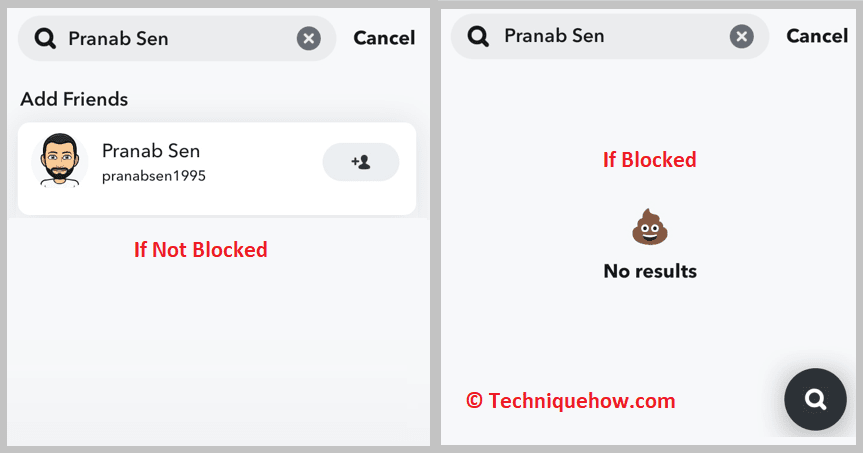 If any person blocks you, not only his Snapchat story but also the person's profile will not be visible to you. The person's account will not exist for you, but those whose account is not blocked by the person on Snapchat can find his profile.
You can also check whether a Snapchat account is blocked from the chat section. If you're using Android or iPhone, go to the Snapchat chat section by swiping right on the Snapchat home screen or clicking the Chat option from the bottom bar.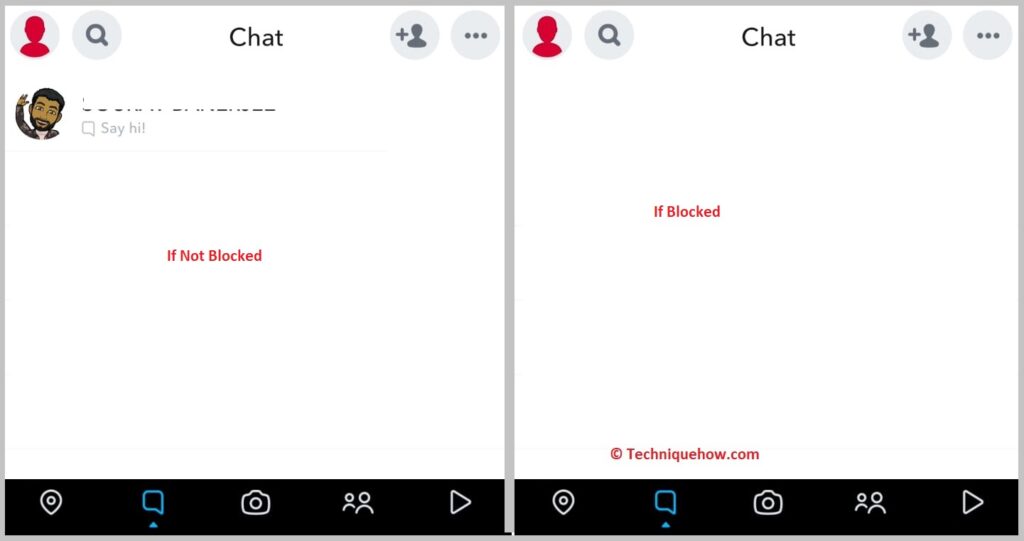 If you can't find his name, he might block you, and if you do find his name, try messaging the person. He may block you if your message is not delivered for a few days. But other Snapchat users who are not blocked can message him.