Your Quick Answer:
Your iMessage displays messages in either blue or green colors that could mean different things.
If you have time to find out what happens to your messages sent through iMessage, here you go.
If you are looking for clues to check what iMessage shows upon getting blocked or if will iMessage be delivered if blocked, you should know that by sending the iMessages (in updated iOS 12) if you get a blue message saying delivered then you're not blocked.
Note that for an iMessage,
🏷 If the previous iMessage shows Delivered but recent ones don't: Then you're blocked.
🏷 If iMessage does not show the 'Delivered' or 'Read' receipts: Then you have been blocked.
🏷 If the iMessage is marked as blue and shows 'Delivered': You're not blocked.
This normally says that your iMessage is delivered but does not show up to that person.

So, this normally means that you must add some more filters to test out what is actually happening to their iMessage.
You can try the steps to avoid the blocking,
iMessage Says Delivered On One Device But Not Other, Am I Blocked:
If you notice that your iMessage says "Delivered" on one device but not on another, you might wonder if you have been blocked.
This means you should first check if the person you are messaging is using multiple Apple devices, such as an iPhone and an iPad. In such cases, the message may only show as delivered on one of their devices.
You can resolve this by ensuring that both devices are connected to the internet and signed in to the same Apple ID. This will synchronize the delivery status across all devices.
Also, try sending a message to a different contact to see if the issue persists. If messages to other contacts show the same behavior, it may indicate a problem with your device or network connection.
Note that, it doesn't necessarily mean that you have been blocked. There could be various reasons for the discrepancy in message delivery across devices.
Will iMessage Say Delivered If Blocked:
You can try the following methods below to know if iMessage says delivered if blocked:
1. Tracking the iMessage User
To track if the iMessage is delivered or not, you need to use Grabify IP Logger and send a shortened link in the iMessage.
🔴 Steps To Follow:
1. Copy any link and then open the Grabify IP Logger. Make sure that the link is valid. Then paste the link and click on Create URL.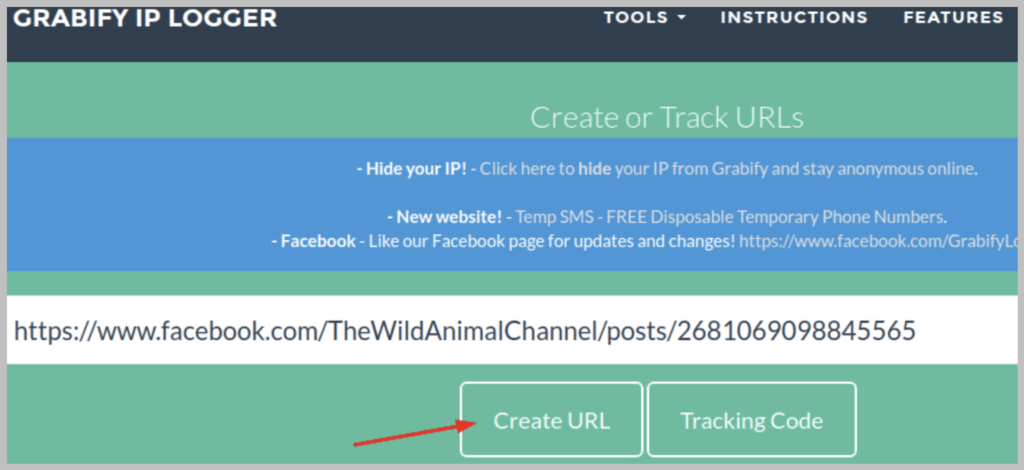 2. Next, you need to agree to the terms and conditions of the tool. On the next page, you'll get the shortened link that you need to send messages. Send the link to the user.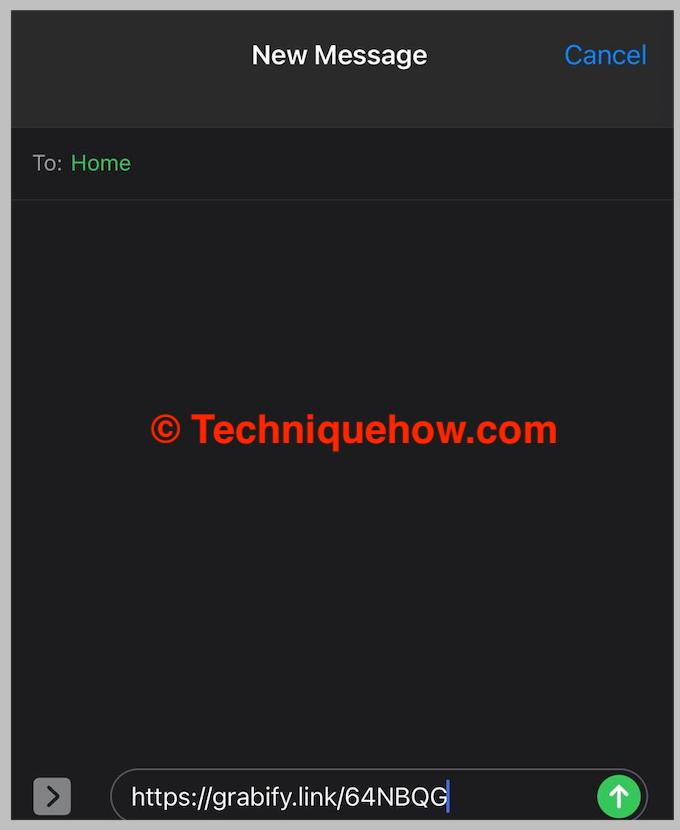 3. Next, you need to wait for the user to click on it. You need to check the results by accessing the shortened link or by entering the tracking code. After entering the tracking code, click on the Tracking Code button.

4. Immediately, you'll be taken to the next page where the results will be displayed. You'll be able to see the IP address of the user in the results thus knowing that the user has opened the message.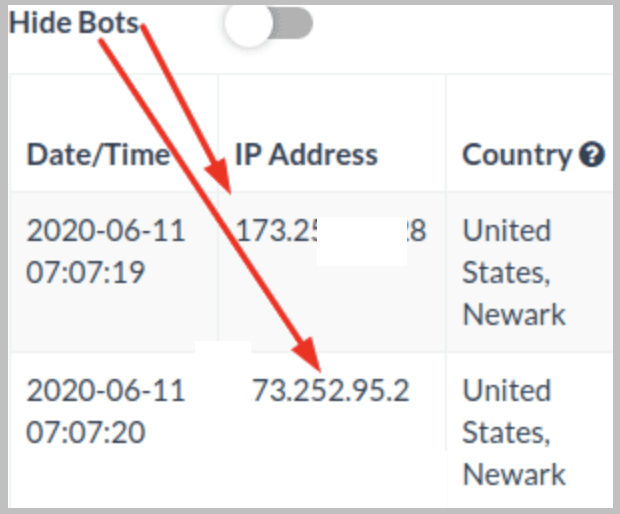 You'll be able to get other information about the user on the Grabify results page too.
2. By Sending an iMessage
The first and easiest way to check if you are blocked on iMessage by someone, try sending a message through iMessage to his/her phone number. However, on iOS 12 the iMessage you send shows as delivered.
On your iOS 12, once the iMessage is sent to the person, and if he has blocked you then be sure that you will not get the 'Read' receipt anyway.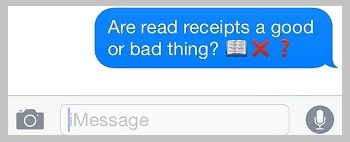 Another way you can do by opening the iMessage on a Macbook. There are several issues that happen with MacBook. The fact is, while the iMessage on your iPhone shows as 'Delivered', the MacBook does not show any delivery receipt for the messages on iMessage.
If you still see the iMessage as 'Delivered' on your MacBook. Then, maybe the person has not blocked you. Wait for the read receipt to appear to confirm this.
3. Check by sending iMessage [Lower version than iOS 12]
On the lower version than iOS 12, the detection becomes easier. You can check if you have been blocked by someone just by sending an iMessage to that number.
If the outgoing message fails to send and shows as a green bubble asking to send a normal message. Then you can be sure that the person has blocked you.
Only one condition, just check your internet connection is turned on & working well.
Even if you send the message instead, that message also will not be shown to the person even if it is delivered.
So, failing to send an iMessage is a clear indication that your number is blocked.
4. Check by Directly calling the Number
The iMessage gets blocked if the person has blocked your number on your iPhone. That is why, just by calling that mobile number, you can be sure of it.
If the call is directly forwarded to the voicemail after a single ring or without any ring, this might be another sign that the person blocked your number on his/her iPhone.
Well, if you think this might be for the temporary settings for all callers, then just call the person later or check with another number. If the call rings then be sure that you're blocked by the person.
Why iMessage Says delivered on iPhone but not on Mac:
These are the following reasons:
1. Due to Non-Configuration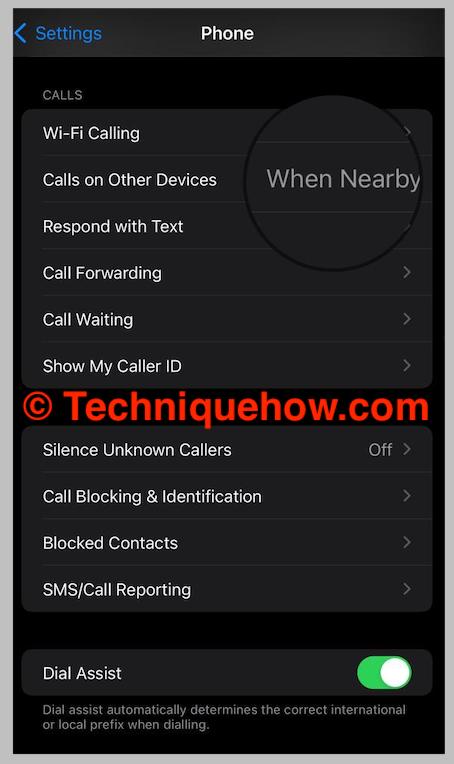 Due to non-configuration problems, you may face the issue where the message says delivered on iPhone but it's not showing on your MacBook.
If you've recently changed the number and didn't configure that on your MacBook then it won't show the delivered messages sent from the new number. You need to configure it first to see the delivered messages.
2. It Delays Sometimes
Sometimes due to technical issues, there is a delay in updating the latest delivered message. In that case, you won't be able to see the delivered messages immediately on your MacBook.
But you need to wait for some time till it gets delivered. Eventually, within a few minutes to a few hours, it will get updated on the MacBook too and after it gets updated you'll be able to see the delivered messages.
Frequently Asked Questions:
1. Why Do You See Green Messages on iPhone?
This does not mean you're blocked if you see green messages on your iPhone. Note that iMessage is for all iOS users (iPhone, iPad) which means these blue messages will turn green if you send normal text messages to other users (i.e. Android or Windows phone users), it will show as green.
2. Will MacBook say delivered if blocked?
Even if you're blocked by someone, it will say delivered when you send the message to the user. Although it doesn't reach the user, you'll be able to see the delivered sign. You won't be able to see any kind of changes in the message screen that can send a clue or hint to you that you've been blocked. When you're blocked, you'll not be notified by the device that the person has blocked you on iMessage.
While sending a message normally on iMessage, it shows the delivered tag after the message is delivered to the user. You may expect to see signs or changes when you're blocked by the user but unfortunately, no changes are shown from which you can know that your message is not delivered to the user.
3. Why Does iMessage says delivered on one device but not the other?
If iMessage is delivered on one device and not on the other device it's because of technical bugs. You don't need to worry because your message has been delivered to the user but it's not updated on the other device.
It will get updated within a few hours after which it will show delivered on both devices.
4. How do I see blocked Voicemails & others on my iPhone?
The message you send to the blocker is stored in the blocked section of that app.
For FaceTime, Go to Settings>> FaceTime>> Blocked and you will find the messages.
For normal messages, Go to Settings>> Phone>> Call Blocking & Identification and find the SMS there.
For Voicemail, Go to Voicemail>> Blocked Messages.