Your Quick Answer:
Snapchat score increases depending on the number of activities you've engaged in within your Snapchat account.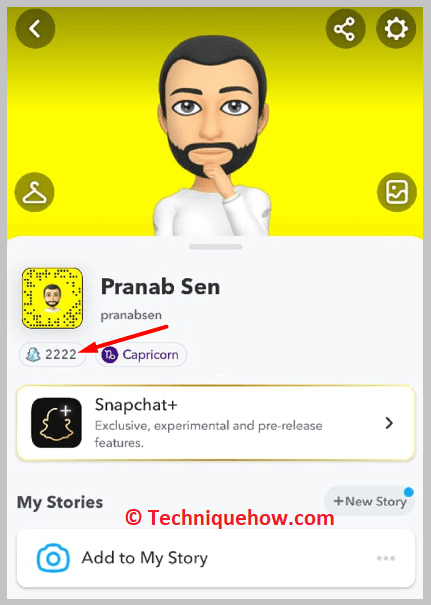 It's mostly a common misconception that the summation of the total number of snaps sent and received is tallied as the snap score, but you will always find the snap score to be more than the total number of snaps sent and received. Therefore it's clear that the score depends upon a few other factors too.
Although, starting a snap streak with friends is a good practice that would increase the score as well.
After many experiments, research and studies, it has been found that other factors like posting Snapchat stories, sending first snaps after reactivating the account, adding more friends, etc can help you in increasing your snap score too.
It's all about using the application consistently and keeping your account engaged.
Best Ways to Increase Snapchat Score:
A Higher Snap score defines the profile's popularity and in order to get a higher score, you have to go through certain stages.
There are multiple ways explained in detail that will help you make your Snapchat score higher.
1. More Snaps to Send and Receive
Snap score generally increases and depends on the summation of the number of snaps sent and received. But it's not only based on it rather other factors lead to the increase in score on your account.
The first and the best way to increase your snap score is to send and receive as many snaps as you can every day.
Users can see their snap score on their profile page just below their profile Bitmoji.
The Snap score of a user can also be seen by his or her Snapchat friends, which is why there's an intense competition going on to increase snap score among many Snapchat users silently. But to do that, it's important to know the various factors that will lead to the increase in the snap score.
2. Facts that Increase Snap Score
It has been concluded that some of the contributors that help in increasing snap score are the numbers of users added, the number of snaps sent or received, the number of stories you post on Snapchat, maintaining or increasing the Snapchat streak, etc.
When you sum up the total number of snaps sent and received, you may find it less than your snap score, therefore, you can be sure that there are a couple of other factors leading too, in order to increase your Snapchat score.
3. Use the App Consistently
You need to consistently use the Snapchat application which is a key to increasing your snap score. Only by sending pictures and video snaps, you can increase the record.
Send snaps of literally everything fun you do in your day, it will eventually help you to reach a peak score. Furthermore, you don't need to just do it forcibly, but you need to take it dedicatedly and send snaps out of fun.
Note: There's a common misconception among people that sending and receiving messages on Snapchat can help you increase your Snapchat score, but it's completely false. Text messages on Snapchat aren't counted to increase the snap score.
4. Different Snaps to Different People
You need to send different snaps to different people to gain more Snapchat scores. If you send a single snap to different users it won't help you in increasing the snap score but every time you're sending a snap to a user it has to be clicked then and there should be a new one.
If you would send a single snap to different users, it would be counted as one snap and Snapchat won't increase the score that much based on the number of users you've sent it rather, the number of snaps you've clicked to send.
The bottom line of this trick is to click new snaps every time you want to send a snap to other users to gain more scores.
5. Receive scores after coming back
If you stop using your Snapchat account all of a sudden for a few months, the score will remain the same and after you come back, and use your Snapchat account again, you'll be rewarded for coming back to use your account.
When you log in to an old Snapchat account after not using it for months, you will be able to see an increase in your snap score. It's only because the Snapchat community encourages the use of the app which is why it rewards the users by increasing their scores.
Therefore, if you're worried about your snap score after not using your account or being inactive, you should know that you can still increase it after you start to use your account again.
6. Adding people to your account
You need to add more and more people and make your account more engaging. Adding people on Snapchat increases your snap score.
On Snapchat, you'll be able to see the list of people from your contact book who are using Snapchat. As they're from your contact book, it can be assumed that you know most or all of them.
Therefore, think no further and add them to your Snapchat account to gain or count up the score easily and faster. This is one of the easiest tricks which means that after you add them to your Snapchat, you would be able to send them unique and different snaps, which will further increase the score.
7. Know your Snapchat friends to choose your partner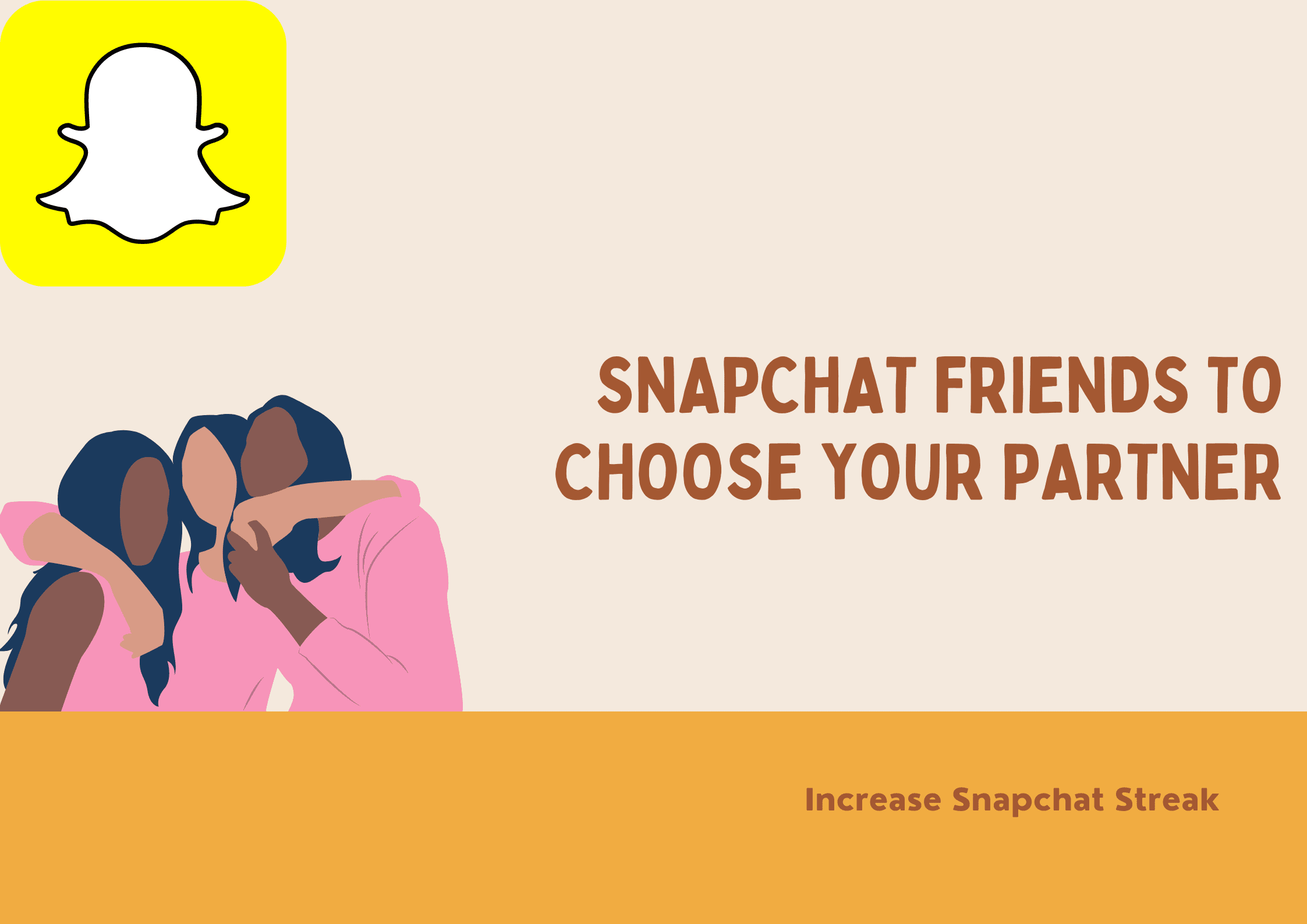 Another trick that you can apply is to find somebody who's as dedicated as you to increasing their snap score.
To do that, you need to know about your Snapchat friends and have conversations with them to realize if they're interested in increasing their snap scores.
It's often seen that while some users are crazy dedicated and are intensely competitive to increase their snap score, some of them are not at all bothered about it.
Therefore, it's better to find one or two friends who are also interested in increasing their snap score so that you all can together send each other snaps all the time and get replies with snaps too.
8. More Snapchat stories
Adding snap stories more often helps you in gaining more snap scores. If you add snap stories to your Snapchat profile, it will help you gain a score.
Each snap increases your score by one, therefore, for every snap you send to your Snapchat story, you gain a point that gets added to your overall Snapchat score.
You need to click on the Send arrow after clicking the snap and then click on the circle next to My Story to send the snap to your story. All your Snapchat friends would be able to view your story if you've not changed their privacy.
9. No Snaps to Group chats
You should remember that sending snaps to Snapchat groups doesn't help in increasing the snap score. Hence, you should be sure that when you're sending snaps, you need to send them to the individual friend's inbox and not in the group chats.
You may find it silly because sending and receiving snaps on Snapchat is the easiest way to gain a snap score, but unfortunately, Snapchat has strange policies that don't count the snaps you send or receive in the group chats for increasing your snap score.
Only the snaps that are sent and received in the personal inboxes of users or individuals are considered by Snapchat to increase your score.
10. Apps and websites are fake
There are no cheat codes that you can use to gain or increase snap scores. You may find some websites and applications that claim to increase your snap score. But don't fall for that, as all those websites and apps are fake because the snap score is the tally of your activities on Snapchat which includes the number of stories sent, snaps sent and received, etc.
You should refrain from using any of such fake websites and apps and never by mistake provide your Snapchat account details to those websites as it's not a real way.
It depends on your hard work and consistency which helps you to increase or maintain your snap score.
11. Open the Snaps Daily and Sooner
A good way to increase your score is by opening your received snaps daily. This will not only help you in being consistent with the process, but it will also further motivate you to send more snaps to the user.
Users who are trying to send snaps, sometimes make the mistake of not opening received snaps for a long time. But it does delay the sending of the next snap and limits your chances of increasing the snap score.
It doesn't matter if the content of the snaps you're sending or receiving is interesting or not, you need to be consistent with sending the snaps as well as with the opening of the snaps received. It will increase your score day by day.
12. Adding Celebs Profiles on Snapchat
Adding popular Snapchat profiles is another way to increase your snap score. On Snapchat, you'll be able to search for random yet popular Snapchat profiles and add them to your account.
This will increase your Snap score as well as increase your account's engagement. Doing this would be beneficial for your social status too as it would help you in getting to know many interesting people and public figures online.
You may end up being friends with many unknown users whom you add on Snapchat. Hence, to increase your snap score, you should search and add popular public profiles on Snapchat. Although, this trick is still being investigated and experimented on as nobody's still sure if it works.
13. Set your Goal and Achieve it
Know your current snap score and then set a target score you want to achieve. Users who aren't much active on Snapchat, most of the time have a terrible snap score.
But to increase it, you need to first view your Snap score from your profile page and then set a target to increase the goal.
As the drill to gain a score on Snapchat is quite simple and known to many users, you need to first set a minimum limit of how many snaps you want to send in a day. You need to follow it and send more than the set target, this will help you increase your Snap score.
14. Snap helps gain a higher score
The first snap is important, it is what gains you the highest score. If you've not sent or received snaps for a long time, it's time you start it. Users often don't understand how the snap score works or how it increases, which is why they fail to increase quickly.
But, by now it's already clear that the primary key to increasing snap scores is by sending and receiving as many snaps as you can. However, the first snap that you send earns you the highest score and from the next, you gain one point for each. Therefore, it's better to start right off and be consistent and frequent in sending snaps.
15. Keep up your Snap streaks
Many people aren't aware that keeping up the snap streaks can also help you in increasing your snap score. You can maintain and keep up your snap streaks by sending and receiving snaps from each other daily.
You need to choose your partner carefully to increase or maintain your snap streaks. If you fail to send or receive snaps daily within twenty-four hours, your streaks will break but still help the snap score that you build, is not lost.
If you can maintain or increase your snap streaks with your consistency, you'll be rewarded with points to increase your snap score.
16. Sending Multiple Snaps [Controversy]
As the calculation of Snapchat Score is still unknown to many, people are still trying to find out the different ways the score gets tallied. Although some of the many ways have been established, there still stands confusion on the multiple snaps tricks.
Note: Even though, after some experiments, it has been said that sending multiple snaps on Snapchat doesn't help in increasing the snap score, certain researchers say the contrary. Therefore, as it's still an ongoing process, it's better that you put yourself out there and try to gain as much score as possible following these tricks.
The score isn't hard to gain, you just need to increase your activities in the app, like sending more snaps, posting more stories, etc.
17. Snap Trophies are boosters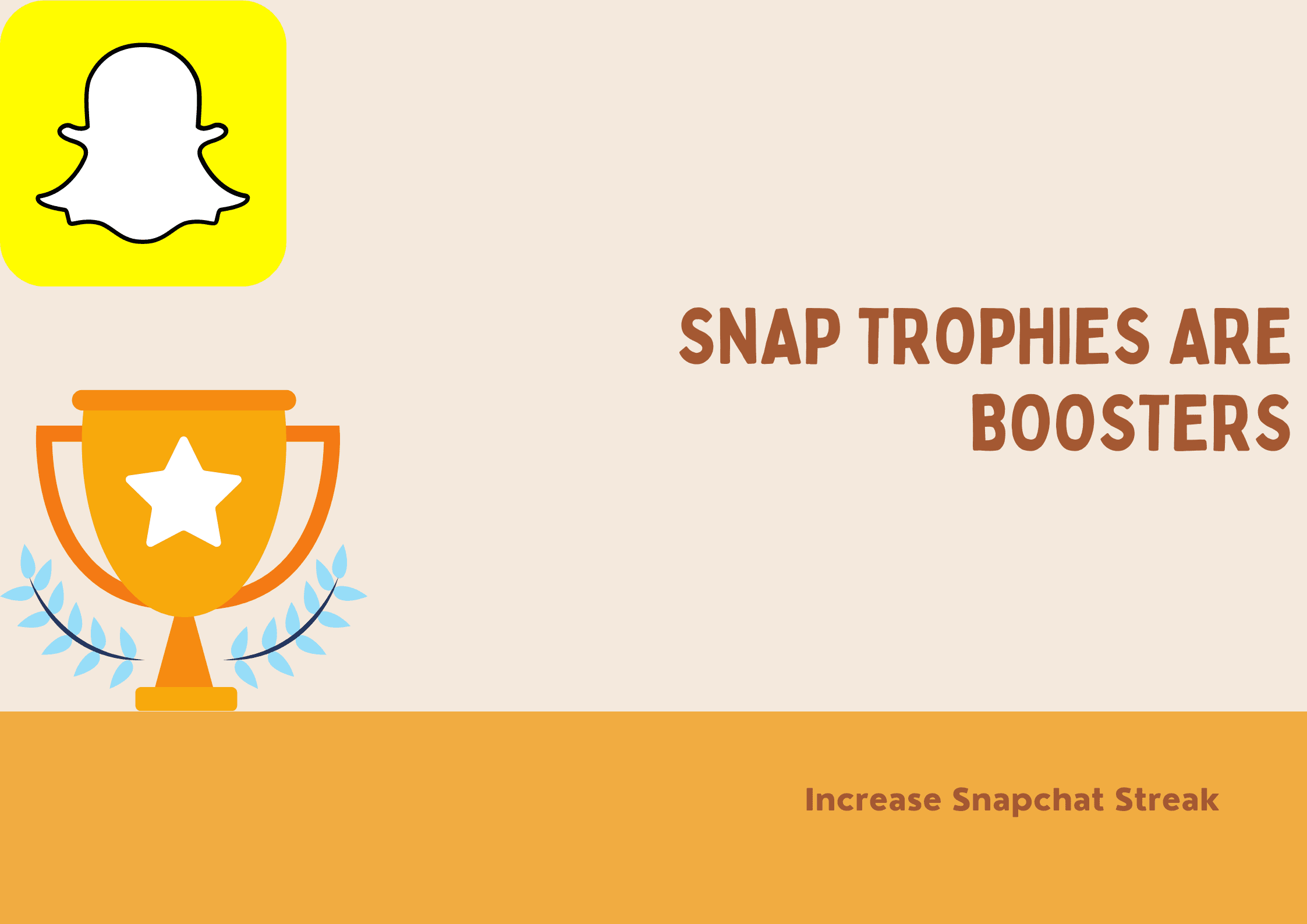 The Snapchat score may seem trivial to some and a joke to others as they don't provide you with any value in the real world, but they can provide intense satisfaction to competitive people.
Some just like to brag around with a high Snapchat score and that is when it makes others feel the need to increase and gain more scores. Furthermore, gaining Snapchat trophies is considered as reaching a milestone by many. You can earn up to seven milestones there. These trophies are good boosters that help in gaining and increasing the Snapchat score.
18. Snapchat filters and gain score
Using Snapchat is about fun and filters, therefore, you don't need to train yourself to increase your score, rather if you find the activities on Snapchat are fun, you will automatically use the app more. Thus, you need to focus on the fun part where you can send as many snaps as you want and gain points in return too.
You need to continue with the practice of sending pictures and videos as snaps only and avoid text messages as much as possible because they don't help in counting the score up.
Even though most of the factors underlying the calculation of snap score are uncovered and most of these tricks work wonders in increasing the score, you may not find a few of them less effective than the others.
The Bottom Lines:
As many Snapchat users still don't know the steps to calculate the snap score, they must know the different factors that lead to the increase in snap score. The score is mainly calculated based on activities like sending and receiving snaps on Snapchat, opening snaps, putting out Snapchat stories, adding new friends on Snapchat, etc.
Also Read: