✎ Key Takes:
» You can see Instagram music search not working for a business account, as original songs with copyright restrictions can't be used in stories or reels.
» Just switch to a personal account by navigating to your 'Profile' > 'Three horizontal lines' > 'Settings' > 'Account' > 'Switch Account Type' > 'Switch to personal account' to overcome music limitations.
How To Fix Instagram Music Search Not Working For Business Account:
These are some following reasons that you need to fix:
1. Move to Instagram Personal Account
On Instagram there are two broad categories of accounts, one is a "Personal" account and the second is a "Business" account. Both types of accounts have certain benefits as well as limitations.
If on the reel or music section, you are unable to search for a song, that means it is not available for the type of account you are using. Mostly, due to copyright limitations, many songs, and filters are unavailable for business accounts.
Hence, if your Instagram account is a business-type account, then, it can be the sole reason why the music search option is not working properly.
However, to configure this issue, the best solution is, to 'Switch your account to a personal account'. Switching your business-type Instagram account to a personal type will surely solve your music search issue.
So, let's learn how to switch an Instagram account to a personal account:
🔴 Steps To Follow:
Step 1: Open the Instagram application on your device and log in to your business account. Enter your username and password to log in.
Step 2: Now, on the first interface of Instagram, that is the 'Home' page, at the bottom you will find multiple options, like search icon, heart icon, etc.
From there, tap on the 'Profile Picture' icon, given in the bottom right corner of the home screen.
Step 3: With this, you will reach your "Profile" page. Over there, click on the "Three Horizontal Lines" in the top right corner. An option list will appear from the bottom; select > "Settings".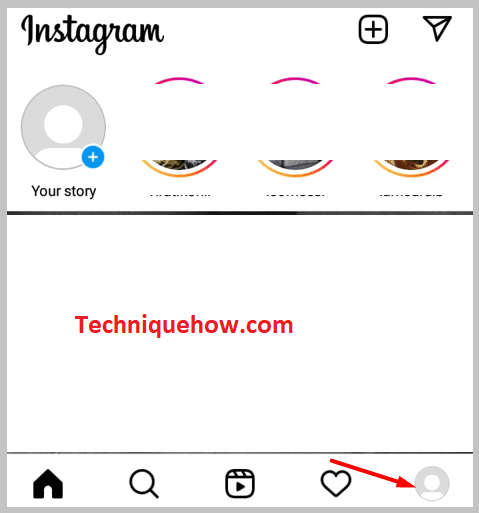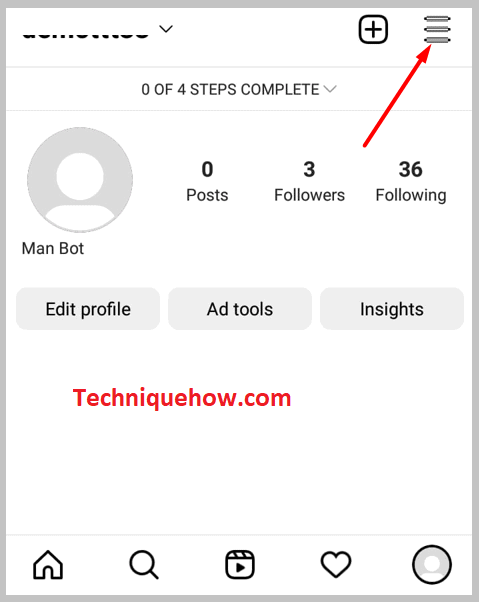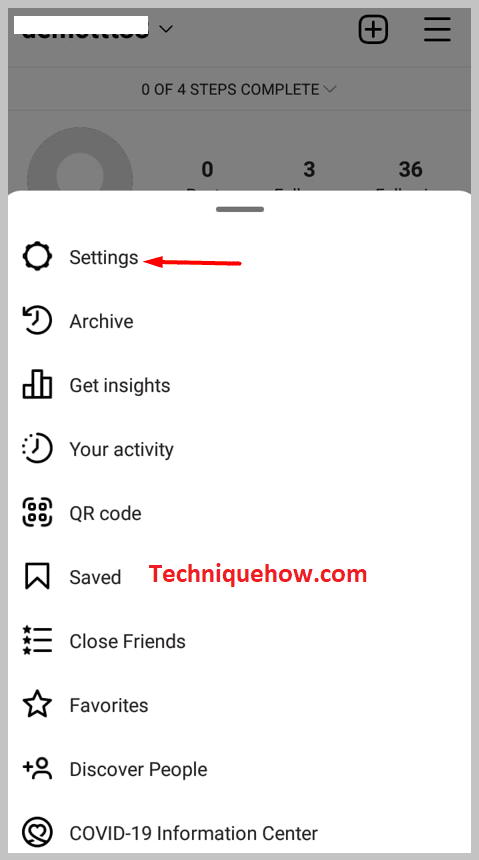 Step 4: A long list of Settings options will appear on the screen. There you have to go to "Account". Scroll the list and tap on the "Account" option.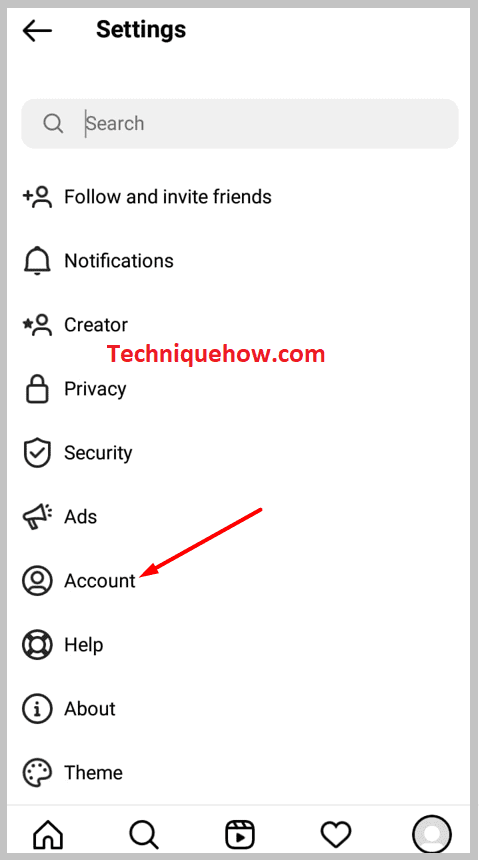 Step 5: On the 'Accounts' tab, come down till last and click on "Switch account type" and select > "Switch to personal account".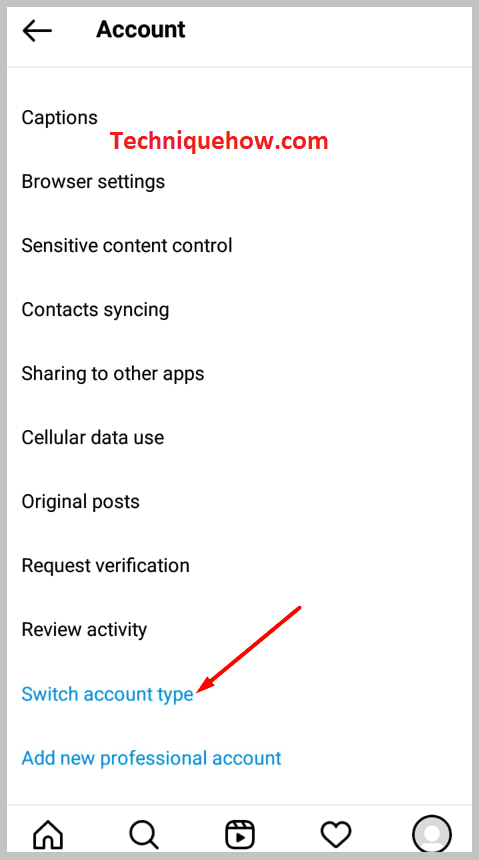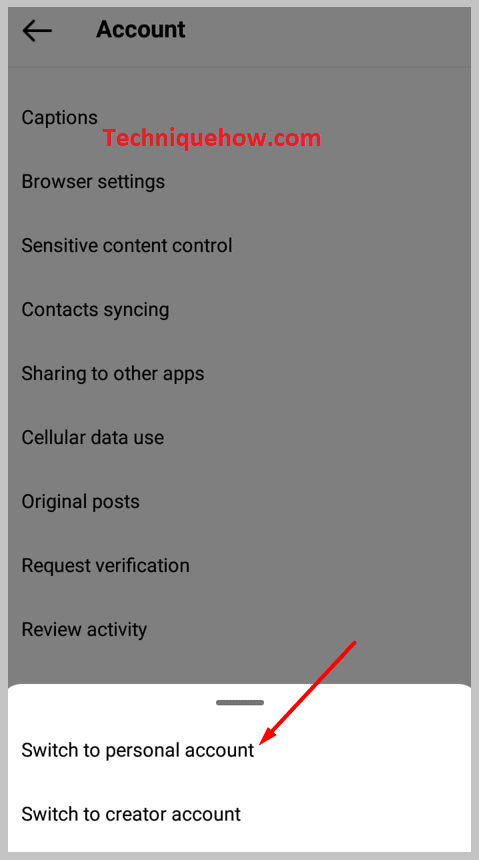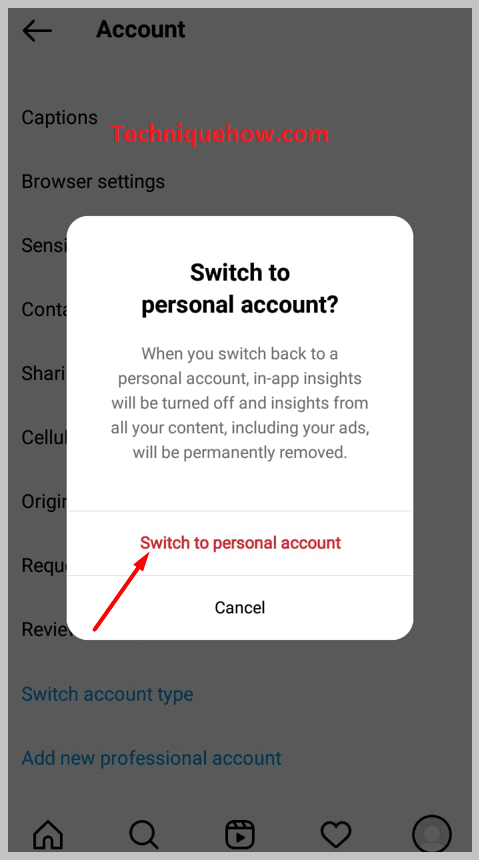 Step 6: This will fix your music search problem. Complete your pending music search and once done, if you want to go back to the 'Business-type' account, follow the same step and at the end select > 'Switch to a business account. That's it.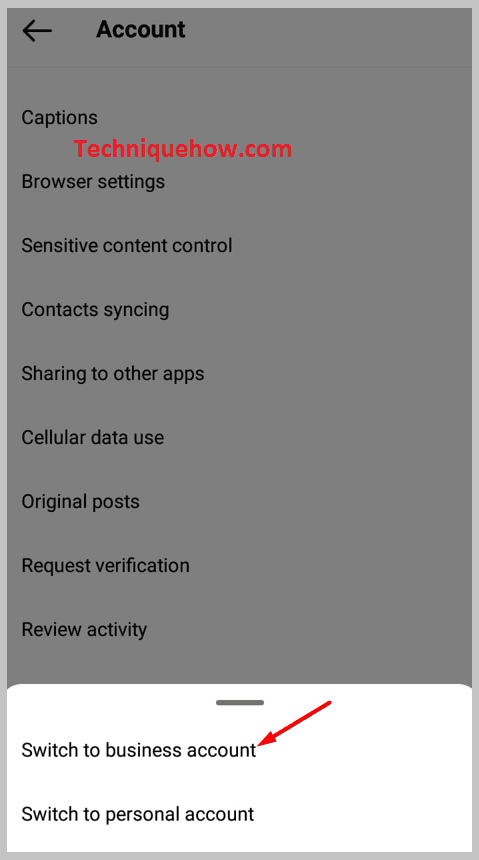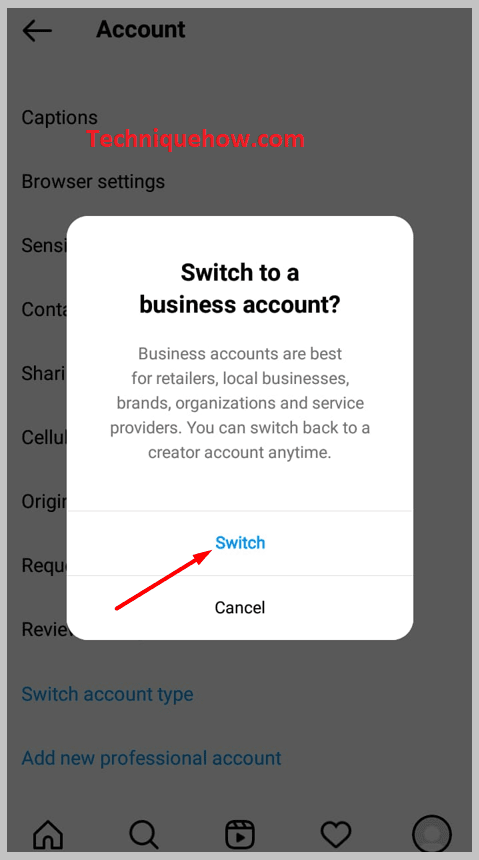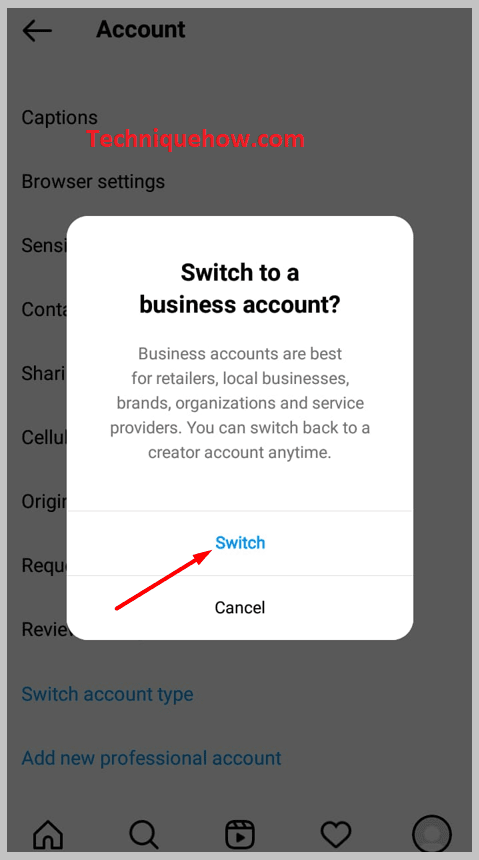 2. Limitations to Business Account
No doubt Business account on Instagram has many advantages, but at the same time, it has limitations too. These limitations are the root cause of many features not working problem. One of those problems is the 'Music Search'.
On business accounts, music search usually faces not working problems due to 'Song Copyright'. Whenever a new song is released, the creator posts the song either on the reel or music option for popularity, adding copyright.
And now if others want to use the original song in their videos and reels, they have to buy the copyright, pay for it, and use it. Otherwise, that song or music won't appear on the music search option.
Also, if you download the original music in your video and post it on Instagram, within a few minutes of posting, your video will be deleted. Because using the original song without copyright is against the "Terms & Conditions" of Instagram.
Thus, copyright and terms & conditions are the major limitations for business accounts.