Your Quick Answer:
To fix Instagram don't send a security code to your email or if you don't get a security code through your email, then you should first check if you mistyped your email or not.
If you enter your email address correctly, you should wait for some time to get the security code. Because sometimes, you can be delayed in getting the code because of some errors in the server.
If you are using the Instagram app and face this type of issue, then switch to the Instagram web to check if this issue is happening there or not. Do the reverse also.
Instead of your email inbox, sometimes some email is stored in your email spam folder, so you should check this folder also.
You can change your IP address by using VPN to fix this issue; lastly, if any of these solutions do not work, contact the Instagram help center.
Why Does Instagram Ask for a Security Code:
There are some reasons for which you may face such an issue:
1. For New Accounts
Sometimes, if you open a new Instagram account, you might be asked for a security code to verify yourself. Your new account should contain both email and phone. For email verification, you will receive a code or a link that will verify the email, and for phone verification, you will receive an SMS with the code that should be added to your Instagram app.
Many people are trying to ignore the phone verification process, but even if they can lose the system, they will be asked to verify their phone immediately when they try to perform a new action. Instagram also can ask for a security code when you or someone tries to change your account password from another device. Your Instagram account will be locked until you have verified your phone or email by the given security code.
2. Unusual Activity on Your Account
If you or someone has done any unusual activity on your Instagram account, you will be promptly signed out and asked to verify your phone number. If you do not want Instagram to ask for phone verification, you should run it securely on this platform. Even in the case of multiple logins to your Instagram account means if you are logged into your Instagram account.
If you or someone log in again with a different IP address, you will be logged out, and you have to verify your phone number; Instagram is protecting your account from the hackers, so don't be worried, you just have to add your phone number, and you will receive the security code, and then you can log in to your account again.
How To Fix Instagram Not Sending Security Code To Email:
There are some methods that you have to look for in order to fix this issue:
1. Check for Correct Email:
If you want to fix the issue of Instagram Not Sending a Security Code To Email, you should first check if you have given the wrong email address. Sometimes it happens that you type the email address incorrectly. For example, type "email" instead of typing "Gmail" or any other incorrect typing regarding your email username or anything.
When you type the wrong email, Instagram will send you the code, but it will bounce again because the email does not exist, or if you mistype the email and coincidentally someone owns the email, they will receive the code, not you. So, make sure you type your email address very carefully. If you first mistyped your email address when signing up, your phone number or Facebook account should be linked to your account. Otherwise, you can not continue with your Instagram account.
2. Wait for 10 Minutes:
As the Instagram server could have some glitches, this issue could happen. There may be many requests which can not be processed immediately from the Instagram server. Wait a few minutes to see if the email arrives in your inbox or spam folder. Keep your patience strong because most of the time, it is from the Instagram server and many users get the security code after waiting a few minutes to hours.
If you still do not receive the code after two or three days, you may have to try again. This may be due to server overload, and your queue is missing. If possible, use a different provider as your provider may not be supported.
3. Try Switching to App or Browser:
If you use your app when requesting a security code, you should use your phone or PC browser. Your device will likely be blocked and will not send security codes to your email no matter how many times you try.
If you still want to use your app, you should consider reinstalling your Instagram app, uninstalling the app, and deleting all data for the app. This data is used to track all your activity. When you install a new Instagram app, you use a different IP address to get the security code in your email. You should also use incognito mode when using the Instagram web.
4. Check your Spam Folder:
If you have typed your email address correctly, you should check your spam folder. Sometimes, security code emails have arrived but landed in your spam folder. It is always good to check your spam once you have received the email. For example, Instagram may send you an email to your spam list Gmail.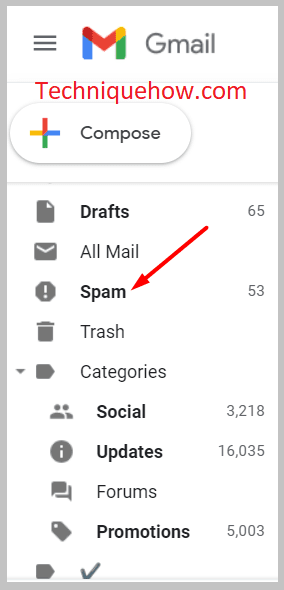 You should check there to see if you can find any email that Instagram sends to you. It is also effective to check your email settings.
5. Try using VPN:
Your IP address may have reached the maximum limit for opening a new account or has been blocked. For example, Instagram can block some IP addresses. Change your IP address using your Internet Service Provider or change your IP address using reputable VPN services like NordVpn or ExpressVpn. You can either use a VPN to change your IP address or use another computer and then try again to change your IP address. You can do this even after some days. Many users have tried it, and they can solve their problems.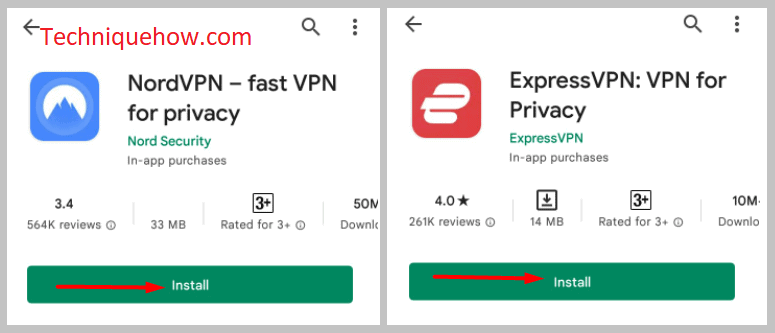 If you have tried all the solutions mentioned above and don't get any fruitful results, the last option you have is to contact the Instagram help center. Then, you should inform Instagram support to help you send the security code to your email.
Also Read: