Your Quick Answer:
The Instagram Suggestions For You is based on recent activities on Instagram. The pictures of users you've liked and commented on, etc are displayed as suggestions.
You can also upload contacts on Instagram using which Instagram can figure out whom to suggest. It checks the uploaded contacts to find out if there's any account registered under those numbers and those accounts are displayed as suggestions.
When the user uses the same hashtags as you do, they're also shown on the suggestion list. It also shows you account on the suggestion list with whom you've mutual followers.
Instagram lets users connect their Facebook account and Instagram account. Therefore can find out the users with whom you're friends on Facebook and then your profile is suggested to those friends who are on Instagram.
There are certain ways in order to hide a profile from Instagram Search suggestions to someone else.
Instagram Suggestions For You Based On Which Things:
Below you'll be able to find the various ways using which Instagram decides and displays suggestions.
1. Recent Activity
Instagram shows you suggestions for a profile based on your recent activities on the app. If you've liked someone's post or have commented on anyone's picture whom you don't follow, Instagram displays that account as a suggestion.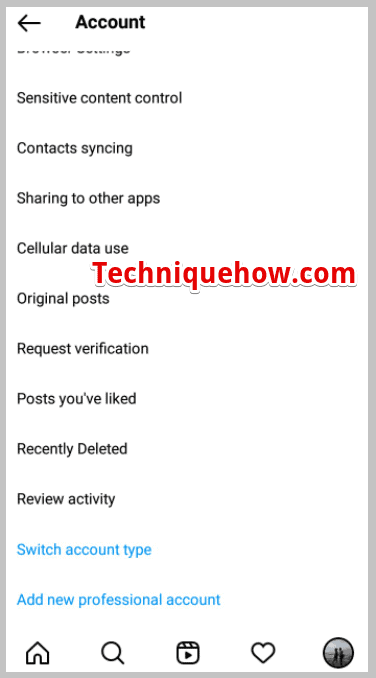 Instagram supervises your activities on the account to figure out whom to suggest. Therefore, the profiles that you visit and stalk can also be sometimes seen popping in the suggestions section.
If your recent activities include searching for someone on Instagram or stalking their profile for a long time, Instagram can also show those profiles as suggestions.
Therefore, suggestions on Instagram are also displayed based on your recent search activities too. If you search for profiles that you don't follow but stalk every day and frequently, Instagram suggests their accounts to follow too. The algorithm of Instagram takes into consideration the amount of time you spent stalking someone's profile, pictures you're liking or commenting on, etc to display suggestions.
2. Added phone contacts
Instagram displays you with suggestions of those accounts which are linked with phone contacts that you upload on Instagram. It has a feature where users are allowed to upload the contact numbers that are saved in their phone book.
Once you upload contacts on Instagram, it searches for accounts registered under those numbers. If it finds that any of the phone numbers that are uploaded by the user has an Instagram account registered under it, those accounts are displayed as suggestions on Instagram.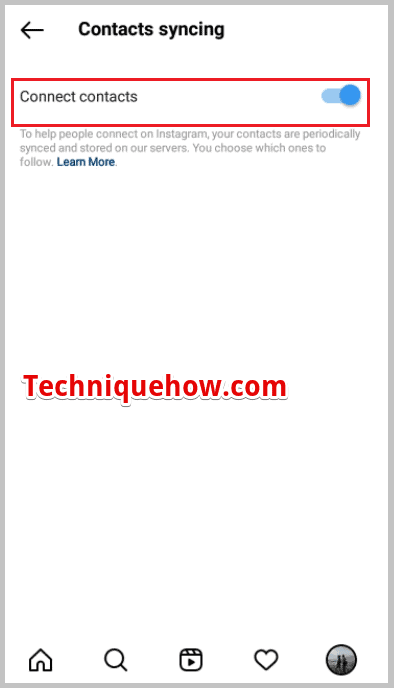 Instagram syncs your contacts from time to time, new suggestions pop up every time you upload a new contact. After you upload a new phone number, Instagram will show the account that's registered under that phone number as a suggestion.
As Instagram uses phone contacts to show suggestions to users, therefore when you link your account with your phone number, and any user who has saved your number uploads his device contacts on Instagram, your account will be shown as a potential follower in the suggestions section.
You can upload your contacts by heading over to the Discover People section of the app by clicking on the three horizontal lines icon on the profile page of Instagram. You'll be able to upload contacts by clicking on Connect next to the Connect contacts option.
3. Hashtag You Use
Instagram uses hashtags to figure out which profile to show as suggestions. Using hashtags under posts and stories has become more popular over the years and it is not known to many that as you're using some particular hashtag several times while posting pictures, Instagram is supervising your actions. It will later show you suggestions for accounts that use the same hashtags as you do.
Hashtags are usually used on Instagram to make posts more engaging. Instagram notices the accounts which are using the same hashtag and are most active with it and later shows them as suggestions to you to follow those accounts.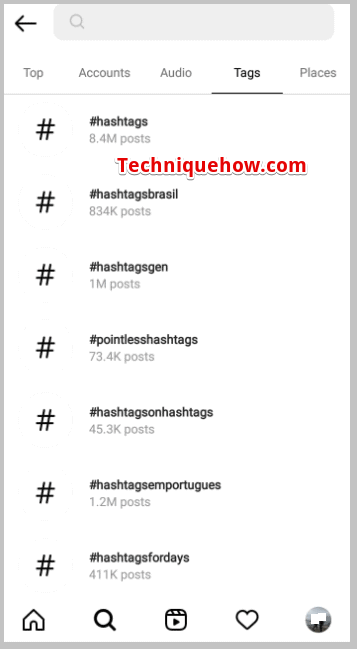 The users use the same hashtags which are shown as suggestions on each other's profiles. Although Instagram has other different ways to figure out whom to put as suggestions, it's one of the best ways of doing it.
4. From New Following
Another effective method that Instagram uses to figure out is by seeing the following section. If you've recently followed a particular account, Instagram will find out the Followings of that particular account and then display them as suggestions.
Instagram will suggest you different accounts to follow, with whom you have a mutual follower. Suppose, there's a user whom you don't follow, but you've some mutual followers in common with that account, Instagram will show that account in your suggestion section as well as display the names of the mutual followers.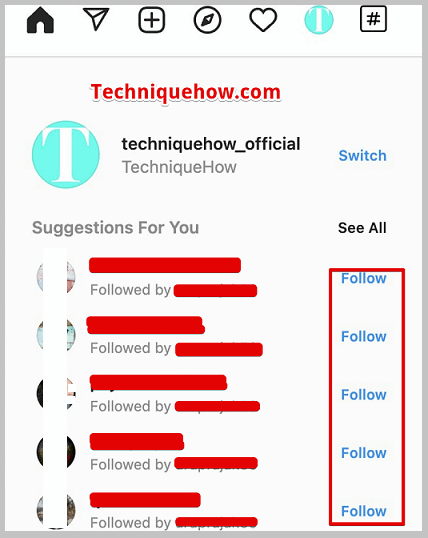 You'll be able to head on to the Discover People section and there you'll find the suggestions by Instagram displayed one after another. The suggestions that are based on mutual followers, will show the names of the common followers.
But, often you don't need to head to the Discover People section, even when you're on the homepage scrolling news feed, Instagram can display different accounts as suggestions to follow them.
5. Connected to Social media
Instagram allows you to connect your Facebook profile with your Instagram profile, which is another technique of Instagram to figure out whom to suggest as potential followers.
Once you connect your Facebook to your Instagram profile, Instagram would be able to have access to and know about your Facebook friends. The Facebook friends who have Instagram profiles are shown as suggestions on Instagram.
After you link both your Facebook account and Instagram account together, you're going to see that in the suggestions section Instagram would show you accounts that are mostly on your Facebook friend list. You can connect your Facebook account to follow your Facebook friends on Instagram, by heading to your profile page on Instagram.
🔴 Steps to Follow:
Step 1: You need to tap on the three horizontal lines icon on the top right of the screen.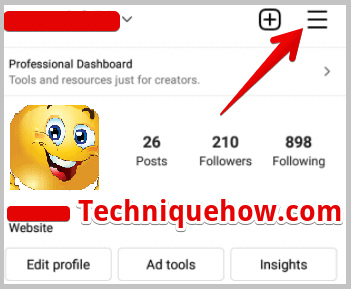 Step 2: You'll find the Discover People option on the next page, you need to tap on it.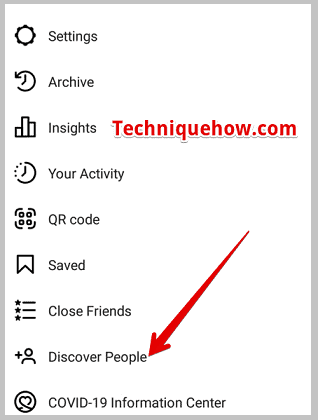 Step 3: You'll be able to find the Connect option next to Connect to Facebook.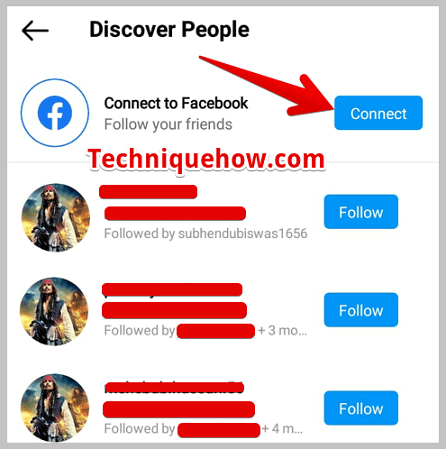 Tap on it and as the accounts are linked Instagram would suggest accounts with whom you're friends on Facebook.
Connecting two accounts together will help Instagram know about users with whom you're friends on Facebook and thus will check for their Instagram profile. Once Instagram finds someone's Instagram profile with whom you're friends on Facebook, it's placed on the suggestions list.
Frequently Asked Questions:
1. Why Does Instagram suggest people to you?
The suggestions on Instagram are shown to increase the followers and followings of accounts.
Also Read: